All faculty are available for free one-on-one 15-minute appointments!
Be sure to complete and return your Appointment Request form that you will receive when you register. For your appointments to be booked in the order that you registered, your form must be submitted online by July 1. That means early registrants do NOT need to rush. It is wise to wait until all the editorial needs are posted. All appointment requests must be received by July 15.

IMPORTANT
Be sure to study the helpful info
under the One-on-Ones tab:
Appointments
Preparing for Appointments
Appointments – Making the Best Choices

For more information on editorial needs, be sure to check the The 2017 Christian Writer's Market Guide available at a discount from the Write His Answer Bookstore. To help you prepare for GPCWC, I encourage you to also check out the other titles in our bookstore. There is no shipping charge for orders over $35, and all the books are discounted. Book sales help us meet conference expenses.
Agents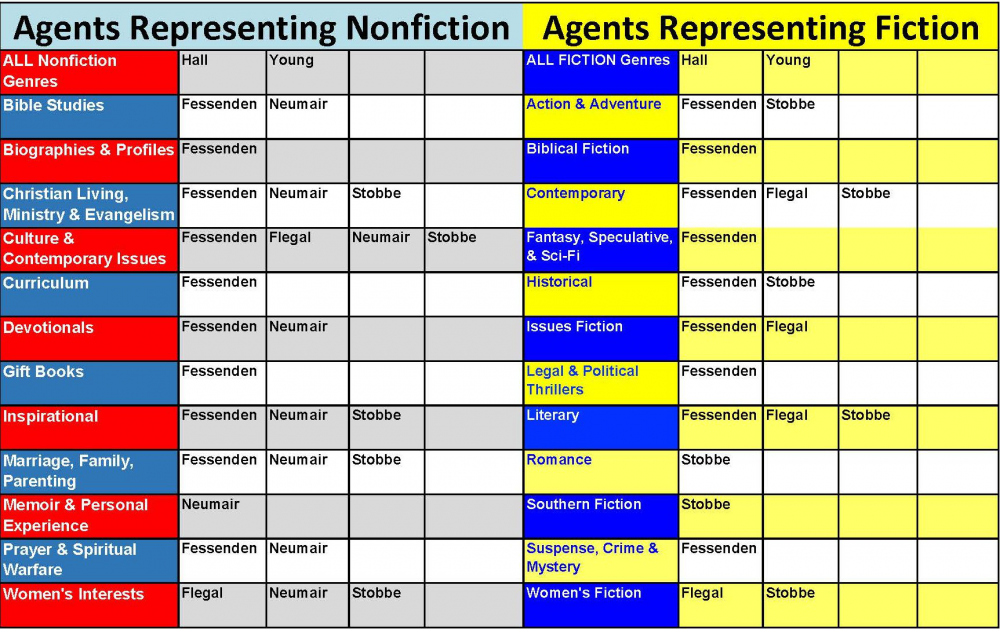 Click here to print as a PDF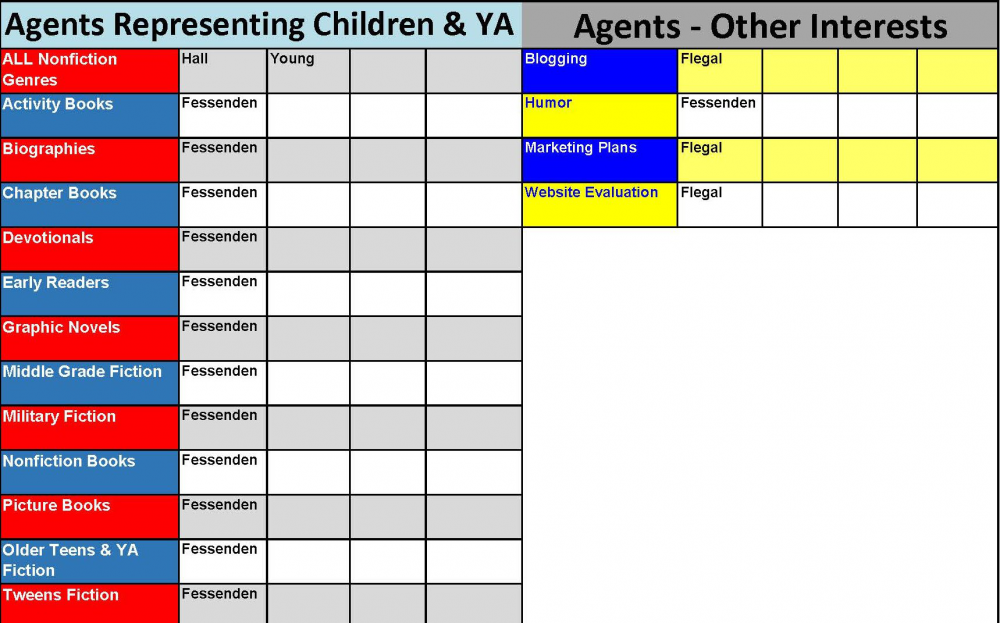 Click here to print as a PDF.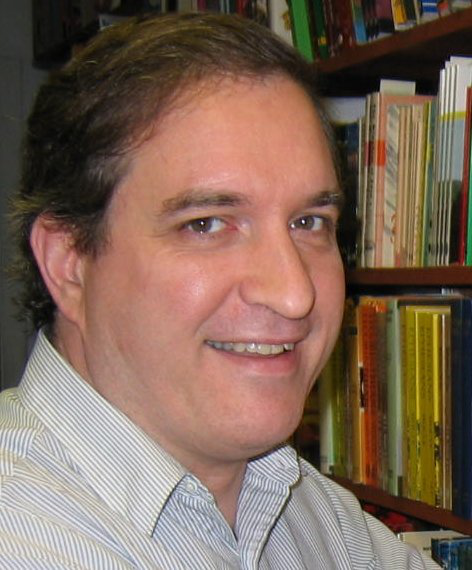 David E. Fessenden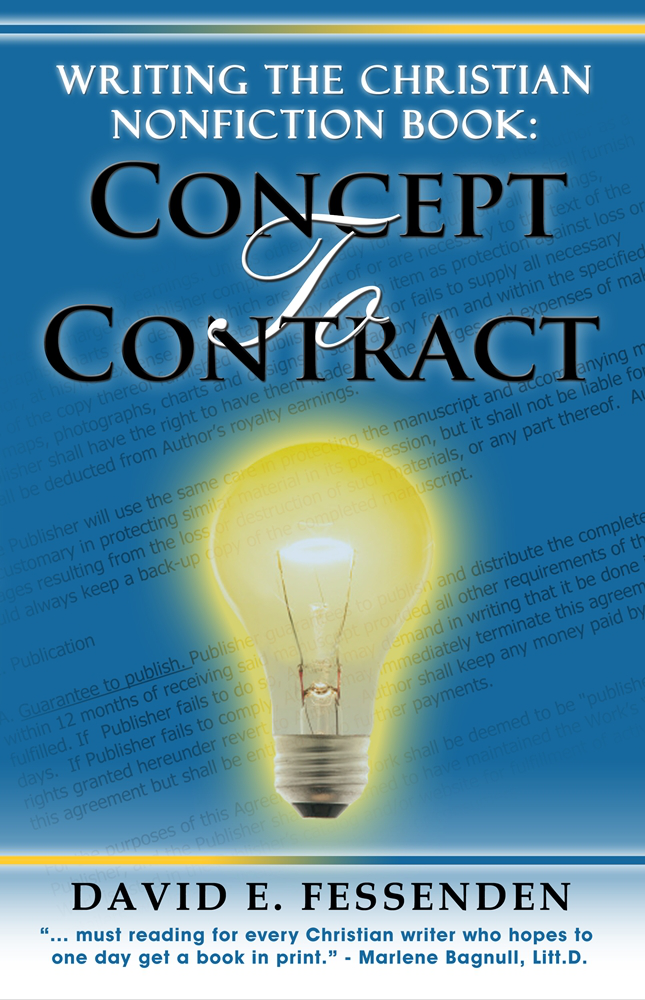 Literary Agent, WordWise Media Services
Publisher and Proprietor, Honeycomb House Publishing LLC
Author – www.davefessenden.com
Dave has degrees in journalism and theology, and over 30 years of experience in writing and editing. He has served in editorial management positions for Christian book publishers and was regional editor for the largest Protestant weekly newspaper in the country.
Dave has published seven books, written hundreds of newspaper and magazine articles, and edited numerous books. He is a frequent speaker at writers' conferences. Two of his books, Writing the Christian Nonfiction Book: Concept to Contract and A Christian Writer's Guide to the Book Proposal, are based on his experience in Christian publishing. The Case of the Exploding Speakeasy, Dave's first novel, reflects his love for history and for the Sherlock Holmes stories of Arthur Conan-Doyle.
Dave and his wife, Jacque, live in south-central Pennsylvania and have two adult sons.
Early Bird Workshop: The Bible Is Not a Quote Book (Wednesday, E20)
Bible study is the most important research work that a Christian writer can do. This seminar shows how you can infuse your writing with a foundation of Scripture, rather than simply dropping in an occasional "proof-text."
Workshop: A Fly on the Wall in a Publishing House (Thursday, 2E)
A "fly's-eye-view" of how publishing decisions are made as well as some tips on what you can do to get your material off the slush pile.
Paid Critiques: Fiction – action/adventure, biblical fiction, contemporary, fantasy/speculative/sci-fi, historical, issues fiction, legal/political thrillers, literary, suspense/crime/mystery, women's fiction. Nonfiction – biographies/profiles, Christian living/ministry/evangelism; culture/contemporary issues, curriculum/how-to/teaching, devotionals, gift books, inspirational, marriage/family living/parenting, memoir/personal experience, prayer & spiritual warfare, women's interests. Children & YA – biographies, chapter books, devotionals, early readers, graphic novels, middle grade fiction, nonfiction books, picture books, older teens/YA fiction, tweens fiction. Other – humor.ee chart.
Interested in Representing: As a literary agent for WordWise Media Services, Dave is interested in historical fiction (not romance) and speculative fiction (sci-fi/fantasy); nonfiction titles on Christian living, spiritual growth, and biblical studies. He is not interested in devotionals or memoirs.
Honeycomb House Publishing LLC is a subsidy publishing house, assisting Christian authors to publish their books at their expense, and reaping the full profit on the sale of their books. We believe there really is no such thing as self-publishing, because no one can publish a book completely on their own. Standing on Proverbs 16:24, "Gracious words are a honeycomb, sweet to the soul and healing to the bones," we are looking for gracious words that bring spiritual sweetness and healing.
---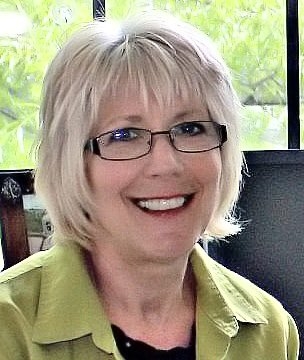 Diana Flegal
Literary Agent, Hartline Literary Agency
www.hartlineagency.com/blog
Diana has been an agent with Hartline Literary Agency for ten years. She represents mainstream and inspirational titles, fiction and nonfiction, but nothing that conflicts with the Christian worldview. She is currently looking for nonfiction authors with a substantial platform, as well as outstanding contemporary women's fiction, upmarket fiction, and formula romance. When she is not reading submissions or stealing away with a recreational read, she is hiking in the mountains, or kayaking the many lakes of her home state, North Carolina.
Early Bird Workshop: Create or Resurrect Your Writing Career (Wednesday, E14)
You've dreamed of becoming a writer for a long time, and now you're wondering what classes to take and where to begin. You might even be a little panicked, wondering if it's too late to get a refund. Relax. You are in the perfect place. This fun interactive class will provide a structured plan to launch you on your new adventure or even help resurrect a lost vision. Using a beloved biblical passage, and the process God used in creating us, you will find the needed steps to launch your writing dreams.
Workshop: Tests Your Nonfiction Must Pass (Friday, 3D)
Do you have a nonfiction idea for a book, article, or blog. Put it through these tests, and your chances of publication will improve. Please bring samples of your writing, which we can discuss and examine in a safe and creative environment. You will come away with a stronger written piece, as well as a realistic plan for moving forward.
Paid Critiques: Fiction – contemporary, issues, literary, women's. Nonfiction - culture/contemporary issues, women's interests. Other – blogging.
What's Hot: Short nonfiction written by experts
I am looking for professionals with a heart to offer helpful materials to lay persons within the church or those struggling with sin, and personal growth.
I am looking for strong character women's fiction and women's issue fiction. Think Mauve Binchy and Jane Kirkpatrick.
At our 15-minute appointments please bring a one sheet containing: head shot photo (if you have one), title, genre, word count, back of the book blurb, AND the first sample chapter of said title if you have written it. DO NOT clutter up your one sheet with any graphics or fancy colors.
You will make a good impression on me if you bring a notebook and pen to your appointment – ready to take notes. This shows me you are open to direction and a constant learner.
Agency Submission Guidelines: http://hartlineagency.com/submissions/
---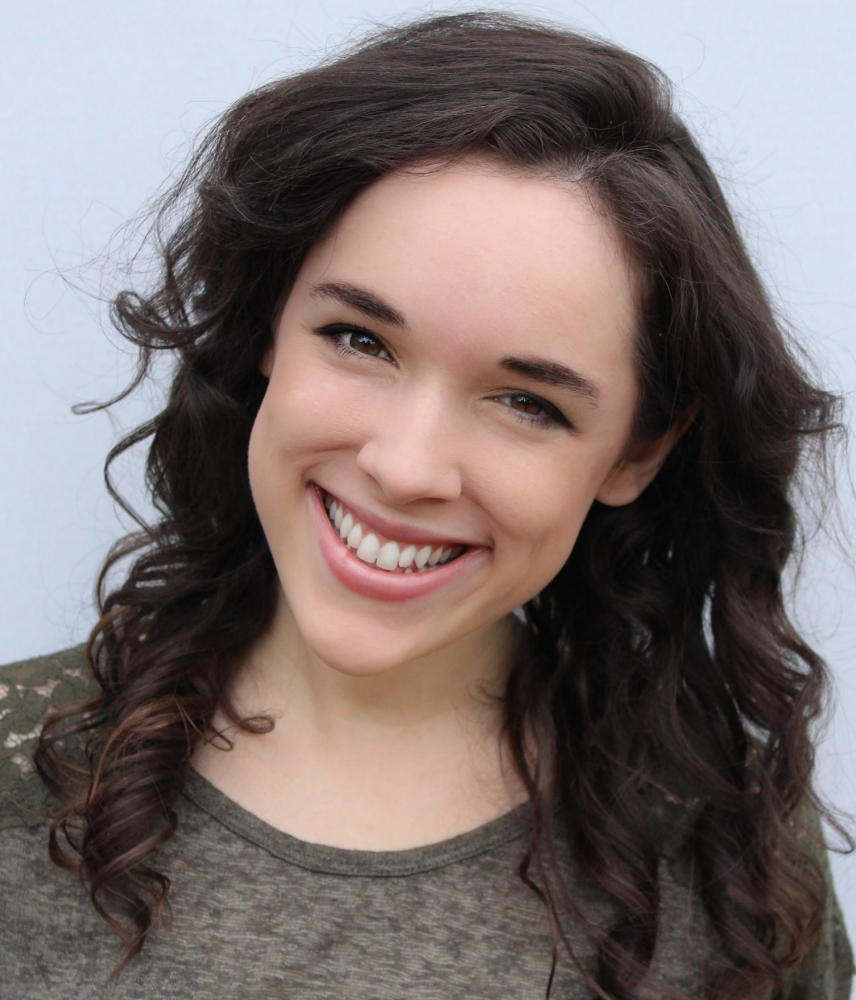 Tessa Emily Hall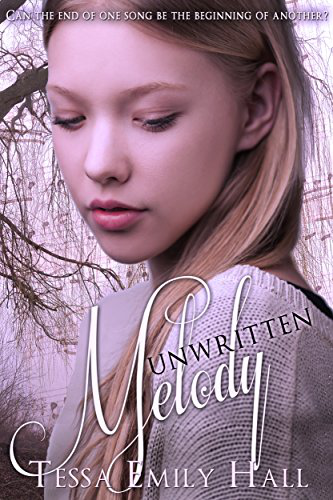 Associate Agent, Hartline Literary Agency
YA Acquisitions Editor for Illuminate YA
Founder/Editor, PursueMagazine.net
Author

Tessa's passion for shedding light on clean entertainment and media for teens led her to a career as a Jr. Agent at Hartline Literary Agency, YA Acquisitions Editor for Illuminate YA (LPC Books imprint), and Founder/Editor of PursueMagazine.net. The debut novel she penned at 16-years-old, Purple Moon (LPC Books) was a Selah 2014 Finalist. Her second YA novel, Unwritten Melody, released with Clean Reads in fall 2016. Her teen devotional, working title Coffee Shop Chats, releases with Bethany House in 2018.
When Tessa's fingers aren't flying at 116 WPM across the keyboard, she can be found speaking to teens, decorating her insulin pump, and acting in Christian films. Her favorite way to procrastinate is by connecting with readers on social media (@tessaemilyhall); her blog, Christ is Write; and website: www.tessaemilyhall.com. Tessa believes that if God has given you the desire and ability to write, then He has a specific plan for bringing your dream to pass in His perfect timing.
Early Bird Workshop: How to Sell Your Book to an Agent: What to Do and What to Avoid (Wednesday, E3)
It's no easy feat to attract the attention of a literary agent, especially when it seems as though they're searching for a reason to reject your manuscript (which isn't a far stretch of the truth!). How can your submission stand out in the midst of an agent's slush pile? What can you do to avoid having your submission deleted as soon as the agent opens your e-mail? Come to this workshop and discover how you can increase your chances of signing with a literary agent.
Teens Write: You're Never Too Young to Begin (Saturday)
When I began my writing journey as a 15-year-old, I soon discovered that adults had differing opinions about teen writers. While most were supportive, others advised that I stay away from pursuing the writing journey until later in life. In this workshop, I'll give a brief overview of my writing journey—including how I received a publishing contract when I was 16 years old—and discuss the pros and cons of pursuing writing at an early age.
Fool an Agent or Editor into Thinking You're an Adult!
"You write well … for your age." Have you ever received this comment? While it certainly is a compliment, you might also find it a little insulting—especially if you're striving to pursue writing professionally. In this session, I'll share secrets I learned as a teen author that helped me gain respect and attention from professionals in the industry. You'll learn how to write like a pro by avoiding amateur mistakes, ways you can stay updated on the industry, and how to gain experience for your writing resume. Then, when it comes time to submit your book to an agent or editor, you'll shock them when they realize you're only a teen—that is, after you've already signed the contract.
Paid Critiques: Fiction - all genres. Nonfiction – all genres. Children & YA – all genres.
Looking for:
As an Associate Agent with Hartline Literary: All Fiction and Nonfiction for General and Christian Markets. She specializes in Young Adult, New Adult, and Middle Grade Fiction.

As acquiring editor for Illuminate (LPC): Young Adult and New Adult Fiction in all genres.

Pursue Magazine: Blog posts for the website, magazine articles, filler articles, and devotionals. Please see PursueMagazine.net for writing guidelines.

Services for writers: Tessa offers freelance editing services, blog tour services for authors, and a 3-month writing mentoring program for teens and young adults.
---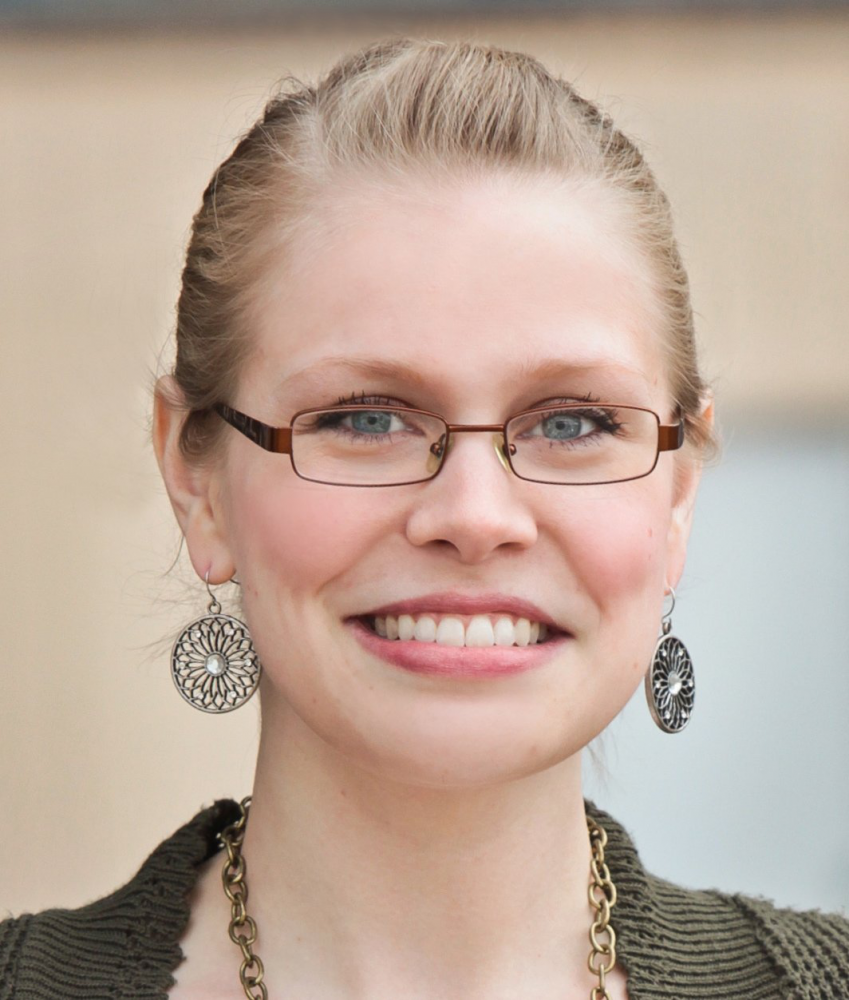 Karen E. Neumair
Senior Literary Agent
Credo Communications LLC

Karen is a Senior Literary Agent with Credo Communications, where she assists authors with their book proposals and connects them with potential publishers. For the past eight years, she has worked alongside nonfiction authors who write about Christian living and spiritual growth, as well as topics geared toward women.
The most exciting moment for Karen is holding an author's book in her hands for the very first time; it never gets old. Even though she spends her work-week poring over book proposals and manuscripts, Karen's idea of a refreshing time alone is to grab a good book and read it fireside at her local library. Originally from the Chicago area, Karen now lives in Grand Rapids, Michigan, with her husband and their three daughters.
Paid Critiques: Nonfiction – Bible studies, Christian living/ministry/evangelism, devotionals, inspirational, marriage/family/parenting, memoir/personal experience, prayer & spiritual warfare, women's interests.
Interested in Representing: Nonfiction only, please. Christian living, Christian ministry/leadership, contemporary issues, evangelism, family/parenting, inspirational, marriage, prayer, spiritual growth, women's interests.
---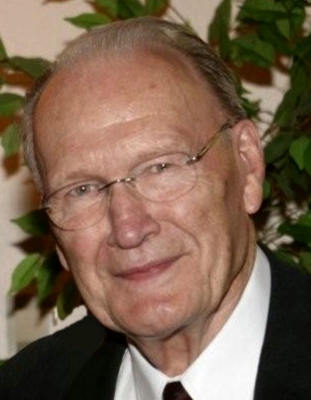 Les Stobbe
President, Leslie H. Stobbe Literary Agency


As a 22-year-old working as First Aid Man at a mine in northern British Columbia, I spent a week reading the Bible and seeking guidance for my future. What I learned was God wanted a life commitment from me. I committed myself to serving him on a worldwide basis. Several weeks later, a mountain climbing accident put me in a hospital for four months. During that time I saw an ad in Christian Life Magazine shouting, "You Can Write." I enrolled in the 7-lesson Beginning Christian Writer—and I've been writing ever since. If it needs to be written, I have probably done it. I've also been involved in publishing for more than 60 years, 24 as literary agent, helping mostly first book authors work toward getting published. My principle goal at a writers conference is to provide a listening ear to writers' dreams and introduce them to what is needed to achieve them.
Workshop: Expanding Your Role as a Writer (Thursday, 1G)
Many writers fixate on article writing, others on books. This workshop will explore the many opportunities to turn writing skills into evangelizing and discipling not only their world but that of the nation. Participants will learn the basic skills foundational to this expanded role as a writer—and then learn how to adapt these skills for a wide variety of publication opportunities. The goal will be to become a writer of influence well beyond one's home community.
Workshop: Understanding Book Contracts (Saturday, 6E)
Contracts from book publishers vary from 3 to 19 pages. Let a former contract negotiator at three publishers, who now negotiates for clients as literary agent, help you understand the key elements of a book contract, when you have leverage, what areas may be negotiable, at what time in your life as author you no longer have to accept a "rookie" contract, when you can retain certain rights as technology changes.
Paid Critiques: Fiction – action/adventure, contemporary, historical, literary, romance, southern, womens' fiction. Nonfiction – Christian living/ministry/evangelism, culture/contemporary issues, inspirational, marriage/family/parenting, women's interests.
Interested in Representing: My specialty is helping adult nonfiction and fiction writers achieve writing dreams. Go to my website and read and implement my Submission Guidelines, which include providing the first three chapters. Editorial needs at book publishers are a moving target, so write from the heart after you've listened to the Lord and done extensive research on what is already on the market on your topic.
Agent Services: Go to my website and read "The Role of a Literary Agent" under "About."
---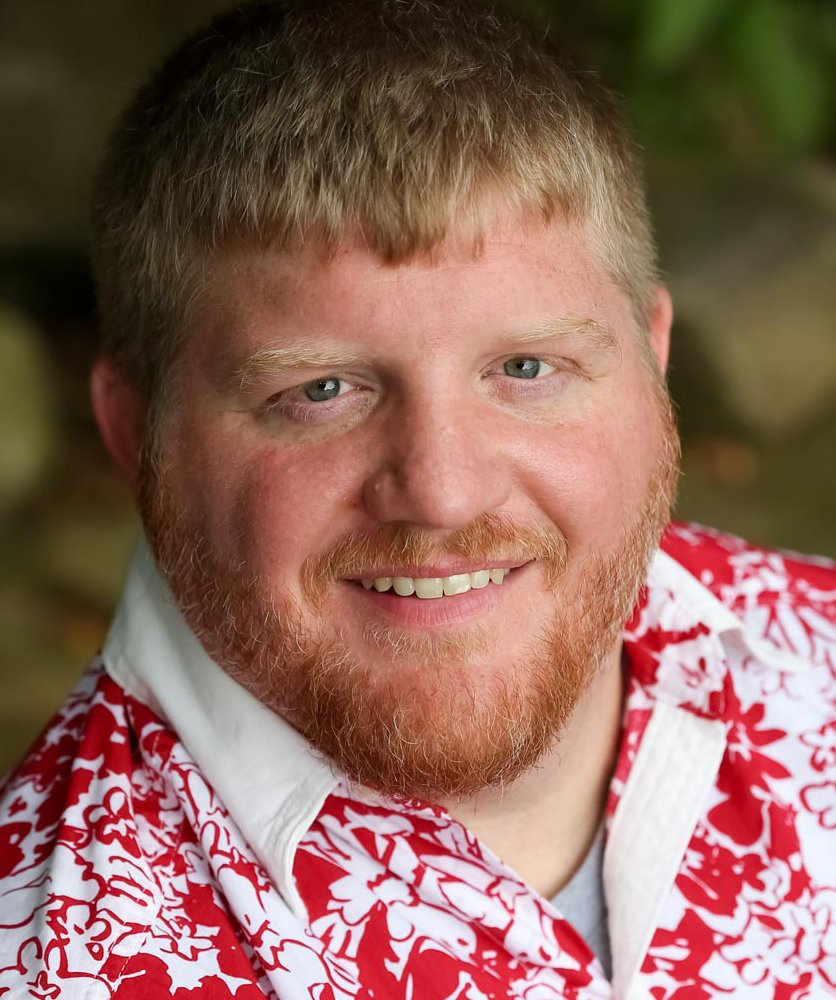 Cyle Young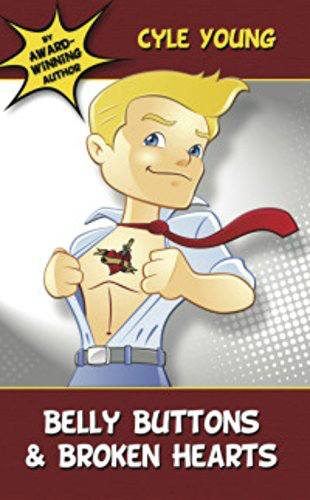 Agent, Hartline Literary
Author
www.cyleyoung.com

Cyle is a multiple-genre award-winning author of over 10 books. Winner of over 16 writing awards, he considers himself a "binge writer" and routinely scribes 30,000 words in a weekend. His book Belly Buttons and Broken Hearts released with Lighthouse Publishing of the Carolinas in 2013.
At any given moment Cyle will be bouncing between multiple manuscripts, allowing his ADD riddled mind "room to breathe." He finds great joy in writing and loves to bounce between crafting epic high-fantasy tales and helpful nonfiction parenting books, and getting lost in the melodic rhythm of children's poetry.
Growing up a child of the 80s, video games like Zelda, Wizards and Warriors, and Heroes of Might and Magic helped steer Cyle to a love for all things fantasy related. It didn't hurt that he often had the animated version of The Hobbit and The Princess Bride on repeat. Yes, those were VHS movies.
As a former National Champion football player at the University of Michigan, Cyle takes pride that he won his first writing award for his princess picture book, Princess Penelope. He graduated from Michigan and married his sweetheart, Patty. They have three wonderful children on earth, and two in heaven. Cyle received two Master's degrees from Liberty Seminary.
Cyle serves as managing editor of www.almostanauthor.com, a website devoted to helping aspiring writers become published authors.
He is editor of First Steps: Student Version. This 100,000+ selling independent discipleship curriculum is used internationally to disciple adults and students over the course of twelve weeks. Cyle also is a co-writer of All Out Sports devotionals and curriculums, used annually by over 10,000+ students and parents.
When not writing or playing with his kids, Cyle spends his time avoiding snakes, hiding from aliens, and doing his best to never again pass gas on a horse.

Early Bird Workshop: Write for Almostanauthor.com (Wednesday, E11)
Many writers need an opportunity to build a platform but they lack the essential computer skills necessary to utilize social media and blogging. In this class, participants will be given the chance to become Staff Writers for almostanauthor.com or A3inspired.com. You'll learn how to structure posts, create user profiles, login to the site, set up images and SEO, and more.
Workshop: Winning at Winning Contests (Friday, 3G)
Winning your way to a publishing contract and/or agency contract. Embrace contests to initiate your writing career. Create publicity and create market awareness by winning contests. Learn why you need to separate your writing passion from your contest entries, and harness your contests entries to work for you.
Workshop: Binge Writing: Write Faster, Smarter & in Less Time (Saturday, 5B)
Discover the binge writer in you. For some, writing is a talent, a special gift they were naturally born with. But for most, writing is a craft, improved upon over time by intentional practice and repetition. Every writer has the potential to write thousands of words, but often our lifestyle, atmosphere, and/or self-esteem holds us back. In this workshop, you will learn how to unlock your subconscious, control your internal censor, harness your ideal writing time, capture ideas, set goals, and most importantly, get a lot of words down on paper.
Paid Critiques: Fiction, nonfiction, children & YA – all genres.
Interested in representing – Click here for a 3-page list of specifics!
---

Other Professionals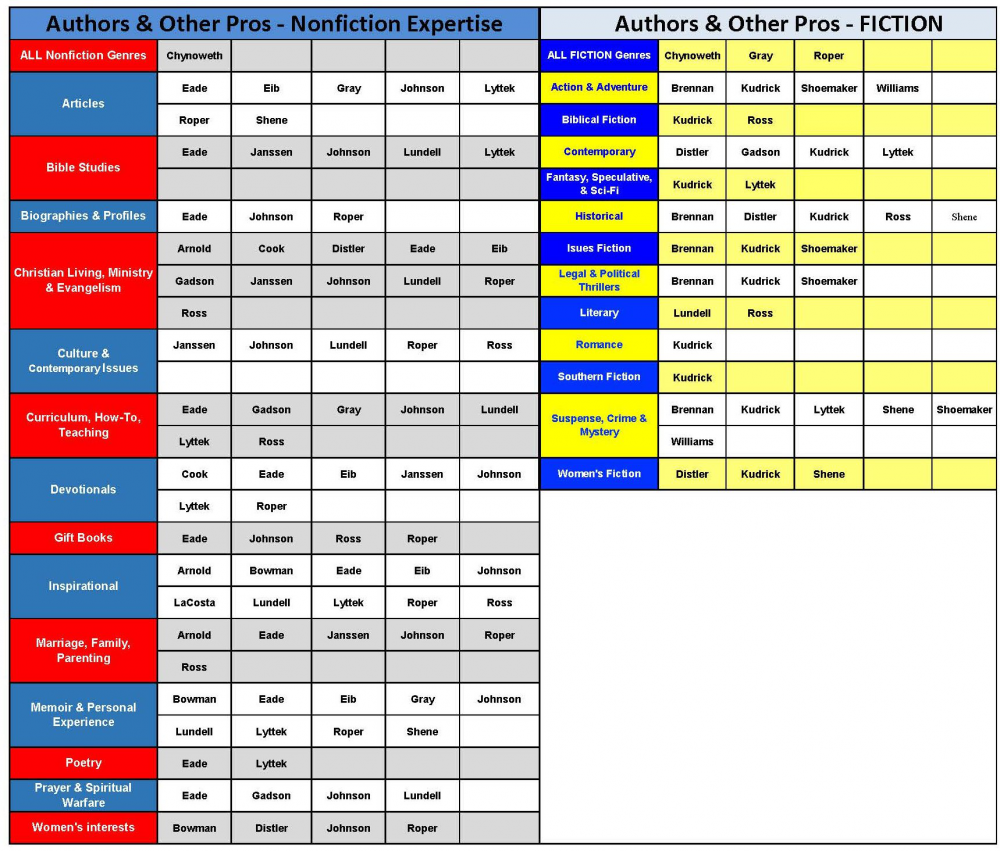 Click here for a PDF to print.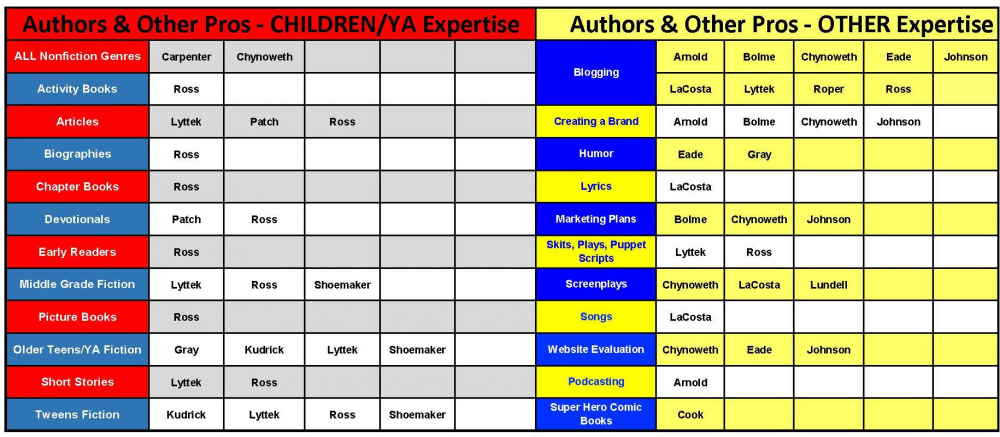 Click here for a PDF to print.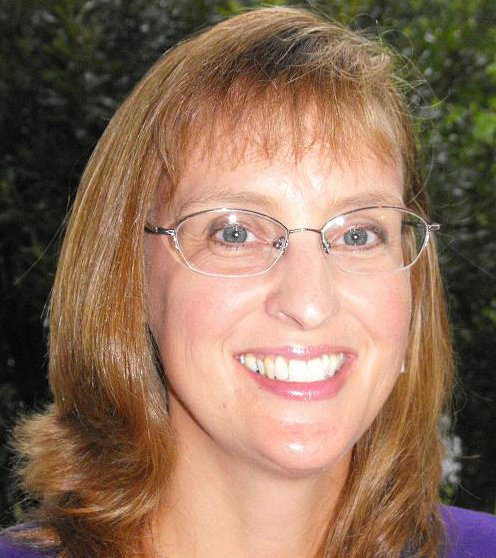 Sarah Bolme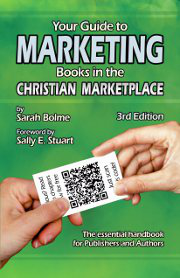 Director, Christian Small Publishers Association (CSPA)
www.christianpublishers.net
Owner, Crest Publications
Author

Sarah is the Director of Christian Small Publishers Association (CSPA), the owner of Crest Publications, and the author of 7 books including the award-winning Your Guide to Marketing Books in the Christian Marketplace, and numerous articles. A clinical social worker by education and experience, Sarah stumbled into the world of publishing after her two self-help books were published by a small publisher. Sarah and her husband, a fiction author, then collaborated on a set of board books for infants and toddlers after the birth of their children. After much thought and research, they decided to publish the project themselves. This decision led to the creation of Crest Publications and Sarah's journey into publishing and marketing books. Visit her blog – http://marketingchristianbooks.wordpress.com.

Continuing Session – You Can Indie Publish & Market Your Book
Gain the knowledge and tools you need to publish and market your own book affordably. Topics will include: Three Things to Do Before You Publish Your Book, Preparing Your Manuscript for Publishing, DIY: Publishing Your Book, Obtaining Book Reviews for Your Book, and Marketing Your Book: The Essential Ingredient.
---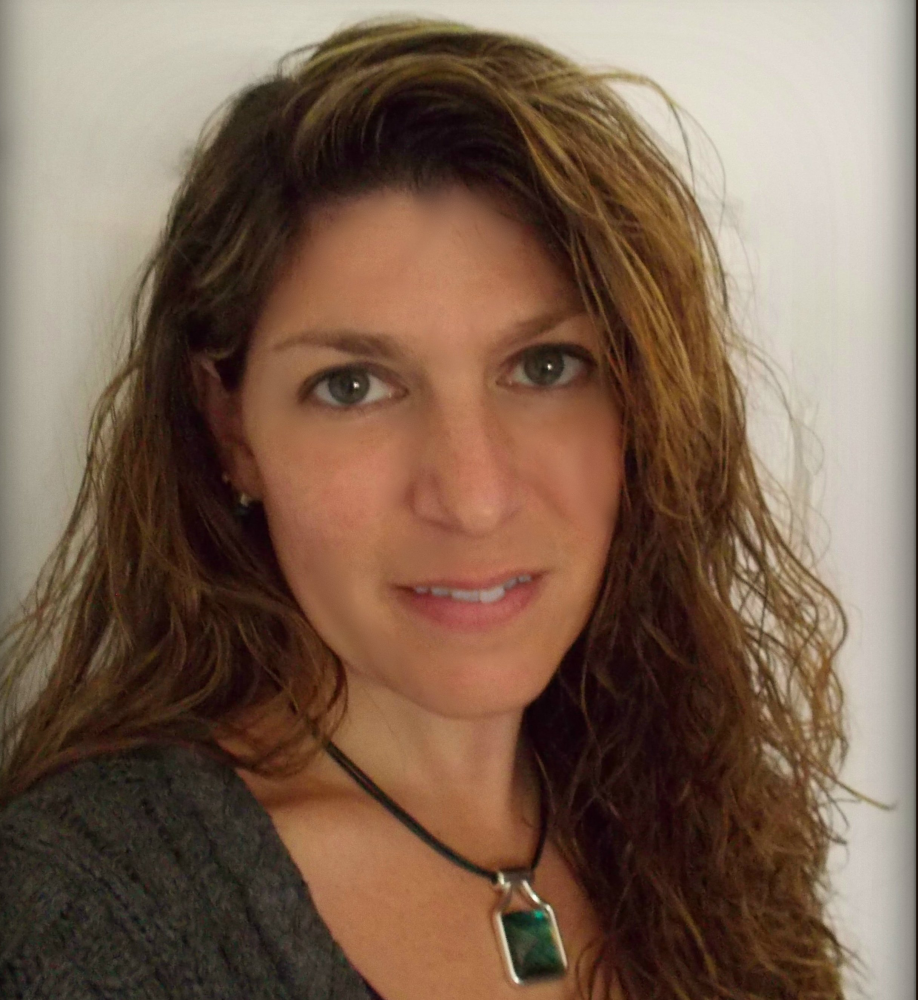 Christy Distler
Author, www.ChristyDistler.com
Editor/Proofreader for two CBA publishing houses
Editor, Aspire Editing Services

Christy has fourteen years' editorial experience and a creative writing background that includes published short fiction, nonfiction, and poetry. In addition to editing and proofreading for two CBA publishing houses, she runs Aspire Editing Services, which offers editing, proofreading, and manuscript critique to individual authors pursuing traditional and indie publishing. In 2015, she co-authored 5 Editors Tackle the 12 Fatal Flaws of Fiction Writing.
When not editing or writing, you can find Christy watching gymnastics and swimming practice, enjoying family and church activities, trolling yard sales and thrift stores, and eating chocolate. She lives in Pennsylvania with her husband, two children, one black lab, and an ever-changing number of amphibians (yes, really).
Workshop: Self-Editing Strategies for Fiction Writers (Saturday, 6B)
So you're writing a story. Join us to discuss self-editing strategies that will help get your manuscript ready for submission or self-publication. No matter your writing stage—just starting out or already finished—a little DIY know-how can greatly improve your writing!
Paid Critiques: Fiction – contemporary, historical, women's fiction. Nonfiction – Christian living/ministry/evangelism, women's interests.
---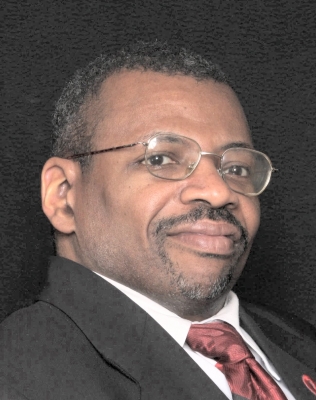 Maurice M. Gray Jr.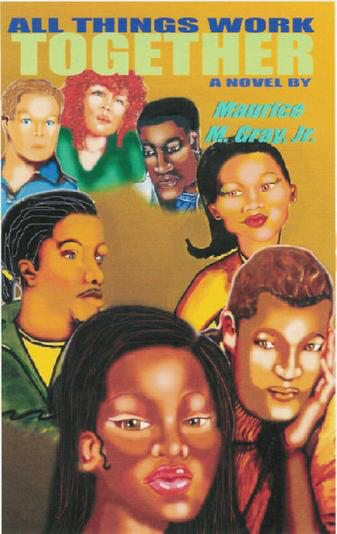 Author, Editor, Proofreader
Write the Vision

Maurice is a seventeen-year veteran of the literary industry, beginning in October 2000 with the release of his first novel, To Whom Much Is Given. Since then, he has written two other novels (All Things Work Together and Like a Brother) and contributed stories to several different anthologies, including Blessed Assurance, The Soul of a Man, Home Again: Stories Of Restored Relationships and The Soul of a Man II: Make Me Wanna Holler.
Maurice is also a copy editor/proofreader for individual clients and publishing companies. He teaches writing workshops at various forums, including several years serving on the faculty of the Greater Philadelphia Christian Writers Conference.
Maurice is an active member of Bethel AME Church in Wilmington, Delaware, and part of the Greater Newark Area Toastmasters club (GNAT) of Toastmasters, International. He lives in New Castle, Delaware.
"One of the ways in which I Write His Answer in my everyday life is through Toastmasters International. This is a wonderful program through which people can become comfortable with public speaking and develop leadership skills. I've been a member since 2005, and I now mentor newer club members as they write and deliver speeches and also progress through the leadership portion of the program."
Paid Critiques: Fiction – all genres. Nonfiction – articles, curriculum/how-to/teaching, memoir/personal experience. Children & YA – older teens/YA fiction. Other – humor
Services Offered: Write the Vision does not publish authors, but does provide editing services for independent authors and publishing companies alike, to help them prepare for publication. We accept both fiction and nonfiction manuscripts. A sample chapter (up to ten pages) is acceptable.
---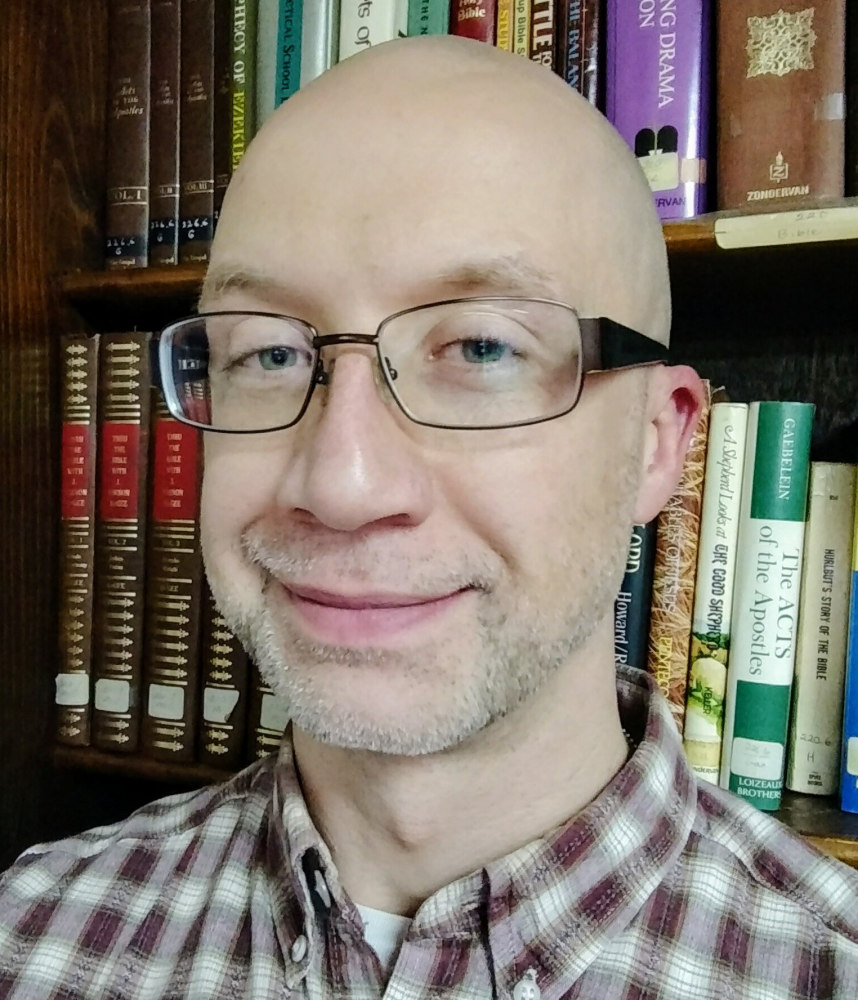 John David Kudrick
Freelance Book Editor
www.johndavidkudrick.com
John David has had stories on the brain since he was a boy and his father and grandparents filled his head with tales of biblical heroes and heroines, rugged mountain men, courageous frontierswomen, daring gunfighters, and brave soldiers and sailors. Since those boyhood days, John David has turned his love of fiction into an opportunity to serve others who are equally as passionate about telling a good story—especially those who want to write God's answer by crafting tales that point people toward the world's Redeemer.
With a BA in theology, an MA focused on fiction, and nearly two decades of editorial/writing experience, John David has been privileged to work with publishers such as Bethany House, David C Cook, Barbour, NavPress, Realms Fiction, Marcher Lord Press, and Whitaker House. To date, he has had the opportunity to serve as an editor on more than 160 published titles and to work with authors from across the US and around the world.
When he's not helping authors fine-tune their manuscripts or working on his own fiction, John David enjoys spending time with his wife, Sheila, and their three kids in western Pennsylvania where they make their home.
Workshop: Common Pitfalls for Novelists (Thursday, 2C)
Even in our fast-paced digital age, readers are still looking for stories that encourage, engage, and entertain them in the midst of a changing world. What makes a good story hasn't changed, and on the flip side, what ruins a good story hasn't changed either. In this session, editor John David Kudrick will talk about the main problems he sees with novel manuscripts in his everyday work.
Workshop: Go into ALL the World (Saturday, 6C)
Can a Christian novelist go too far with their content in trying to reach the world with life-changing stories that can touch hearts and point readers toward God? Jesus said to go into ALL the world and preach the gospel, and the apostle Paul wrote that some plant and some water for the sake of God's kingdom. And we know that fiction readers make up a wide spectrum of various levels of personal faith/knowledge of God. What if a Christian novelist feels compelled to write a redemptive story that would be judged as "R-rated"—one that might reach some readers right where they're at and hopefully nudge them toward believing in a personal God they might have never before considered? Is it a good idea? Will it affect a Christian's witness?
Paid Critiques: Fiction - action/adventure, biblical fiction, contemporary, fantasy/speculative/sci-fi, historical, issues fiction, legal/political thrillers, romance, southern, suspense/crime mystery, women's fiction. Children & YA – older teens/YA fiction, tweens fiction.
Services Offered
Manuscript Critique: Includes an editorial evaluation document and annotated comments/suggestions throughout your manuscript.
Content Editing: Guidance and hands-on editorial help in reorganizing and revising your manuscript. Includes two rounds of editorial review.
Copyediting: Line-by-line editing to take care of grammar, word usage, tone, format, and more. Includes two rounds of editorial review.
Proofreading: A final polish to clean up typos, inconsistencies, misspellings, and punctuation problems. Includes two rounds of editorial review.
Ghostwriting: Crafting of a book-length manuscript using existing material from author. Also includes a follow-up copyedit. (NOTE: Ghostwriting available for Christian living/spirituality book projects only.)
Genres: Action/Military, Children's Fiction, YA Fiction, Contemporary/Mainstream, Detective/Crime, Historical Fiction, Mystery/Suspense, Science Fiction/Fantasy, Thriller/Suspense, Christian Fiction/Nonfiction (all genres and ages)
---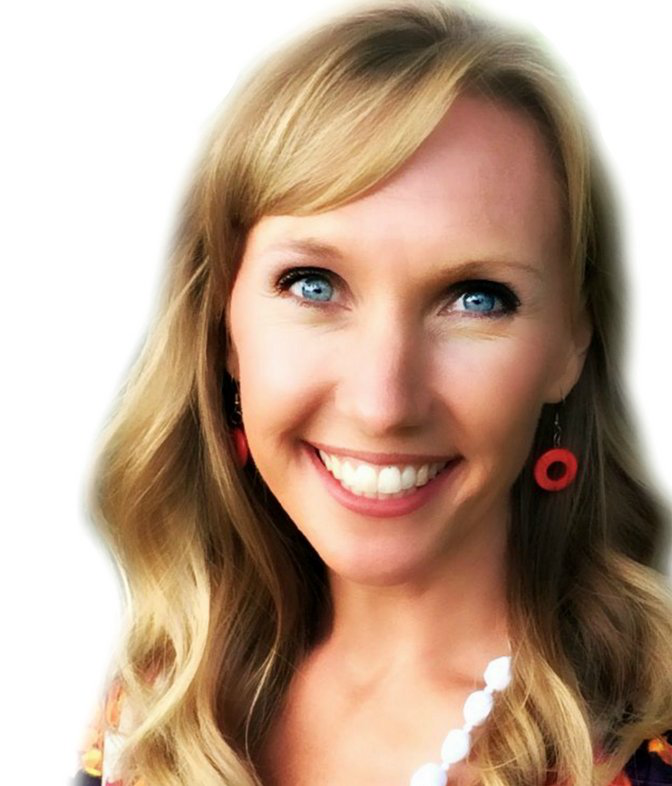 Angela Schans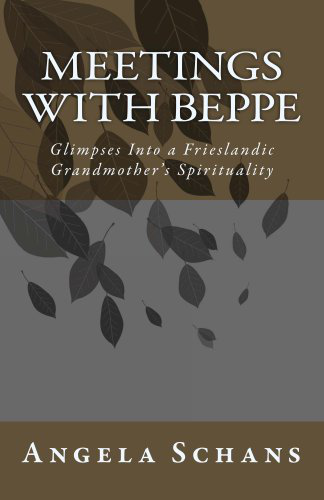 YouTube & Twitter Expert
Author/Speaker
www.angelaschans.com

Angela, a stay-at-home mother of four school-age children, published her first short inspirational memoir, Meetings with Beppe, and continues to produce devotional videos and articles. Her devotional videos are enjoyed in 86 countries and fill the first 8 results for Google video search "encouraging Christian devotionals." Her writing has propelled her into public speaking engagements, eldercare expos, and lecturing for the APT Bible College in the Fiji Islands as well as stateside Christian conferences.
When Angela learned how to harness the reins of social media to bring thousands of daily visitors to her devotional blog website, she was thrust into social media consulting and has since helped many authors publish and promote their first books through the power of social media.
Angela is passionate to "Write His Answer" for all the world to see through every media point possible! If you want to design a graphic, a book, a blog post, or a video to promote Jesus, spending a day with Angela will fuel you with passion and simple tips to live the Great Commission through the power of social media.
Early Bird Workshop: Demystifying Digital Design (Wednesday, E9)
Design beautiful digital graphics to promote your book, brand or website. Learn the finer points of digital design. What makes a message pop? What colors work and how can I choose them? Where can I get royalty-free images to help illustrate my blogs, videos, graphics or books? How can I edit images? What font should I choose? In this class we will learn how to use PicMonkey to design or edit any picture we can imagine to help us "Write His Answer."
Clinic: Build Your Platform: Click here for more information and application.
Students will receive a social media tune-up, overhaul, or kick-start, personally tailored to their current starting point and individual goal to make God's answers accessible to the online world.
Get your social media platforms assessed. Receive a point-by-point personalized agenda for your personal social media tune-up, start-up, or overhaul. Spend class time with her by your side helping you with your personal social media renovations so that you can share His answer (as written in your book!) in the most effective way. You may enter the class as a social media baby, but you will leave, a ROCKSTAR!
Each day will begin with in-depth instruction on technical topics made simple including: search engine optimization, social media algorithms, the nuts and bolts of YouTube production, and designing engaging and attractive graphics and videos to express His answer in a professional and consistent tone with your book/brand.
Paid Critiques: Angela is eager to help all conferees interested in Building an Online Fan Base, Social Media Assessment/Brand Strategy/Consulting, Online Platform Creation, Social Media Optimisation, and You-Tube Support!
---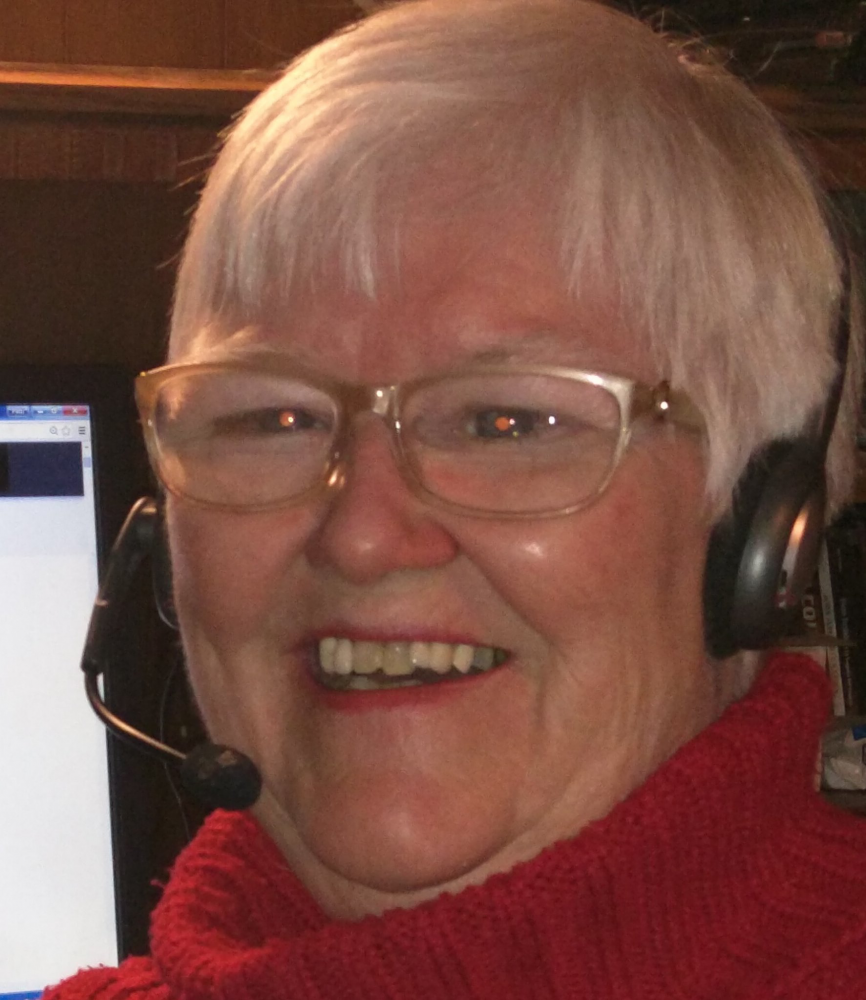 Patti Shene – New!
Step Into the Light
Blog Talk Radio
www.pattishene.com

Patti has held membership in Toastmasters International for the past 10 years. She has been broadcasting an hour-long interview style weekly Blog Talk Radio show for the past several months. Patti is published in local newspaper and magazine publications as well as two nonfiction anthologies. She has past experience as an acquisitions editor for a small publishing company. Patti enjoys encouraging and promoting other writers on her two blogs at her website, www.pattishene.com and on her Blog Talk Radio show, Step Into the Light.

Paid Critiques – Nonfiction – articles, personal experience stories. Fiction – historical, suspense/thriller, women's.

Needs – Patti is looking for Blog Talk Radio guests who will share their journey through the shadows of life's darker moments to the light of hope, healing, perseverance, faith, and love. Hardships faced can include (but not limited to) such issues as abortion, addiction, debt, depression, divorce, guilt, heartbreak, loss of loved one, rejection. Are you a published or pre-published writer? Do you work with a ministry? Do you spread God's message of love, grace, and redemption through some other means? Patti is interested in talking to you!
---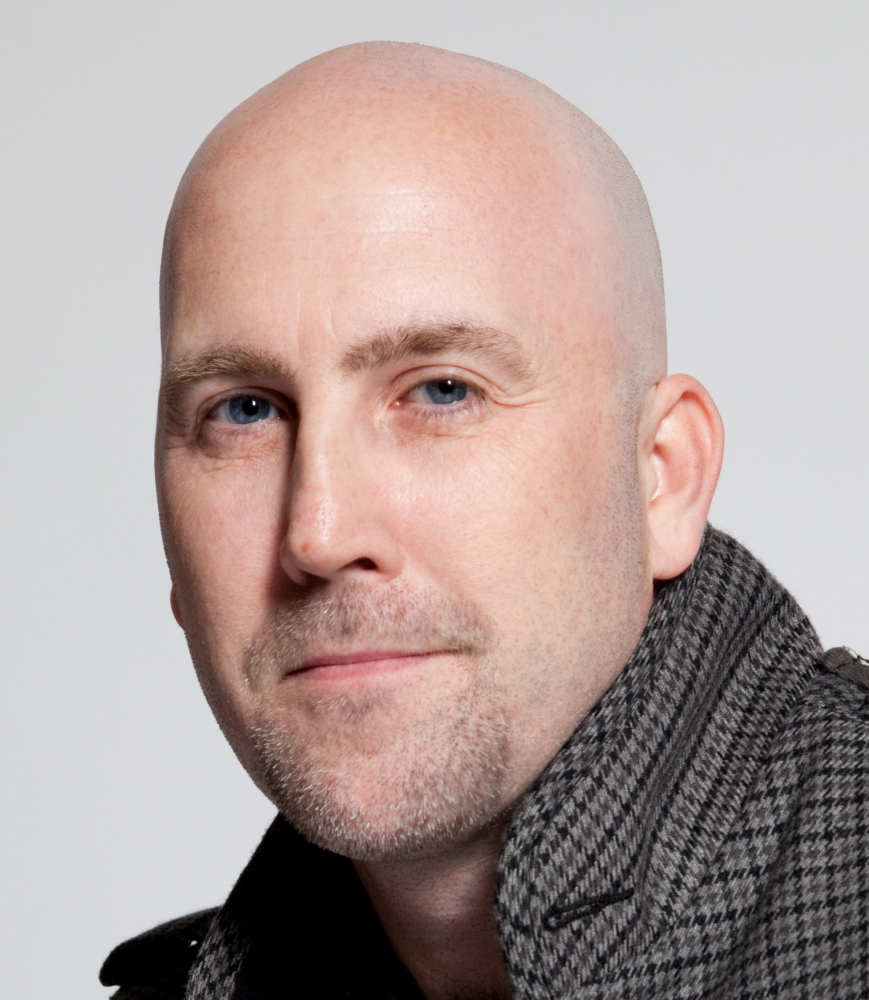 D. J. Williams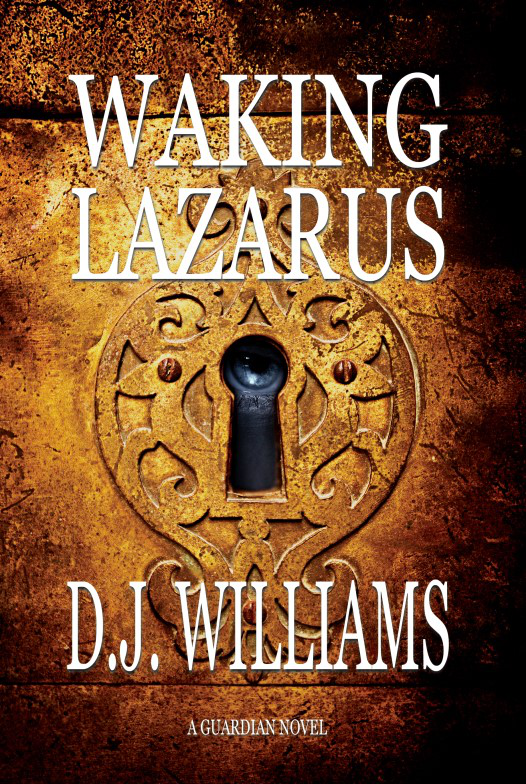 Executive Producer, Director, Author
www.djwilliamsbooks.com

With the DNA of a world traveler, D. J. was born and raised in Hong Kong, and has ventured into the jungles of the Amazon, the bush of Africa, and the slums of the Far East. His global travels have engrossed him in a myriad of cultures and provided him with a unique perspective that has fueled his creativity over the course of a 20-year career in both the entertainment industry and nonprofit sector.

In this latest novel, Waking Lazarus, he has written an epic global adventure filled with riveting characters and page-turning twists and turns. Think Jason Bourne meets Homeland. It is a brilliant follow up to his previous novel, The Disillusioned, that garnered the praise of Hollywood's elite, including Judith McCreary, Co-EP, Law & Order: SVU, Criminal Minds, and CSI, who said, "The Disillusioned is a fast-paced mystery….You won't put it down until you've unlocked the secrets and lies to find the truth."

With the release of Waking Lazarus, D. J. is once again capturing the attention of industry veterans including Peter Anderson (Oscar Winner, Cinematographer), who has already endorsed this latest adventure, "Waking Lazarus is a captivating visual story with a colorful narrative. Once I started reading, it was hard to put down."

Currently based out of Los Angeles, D. J. continues to add to his producing and directing credits of more than 350 episodes of broadcast TV syndicated worldwide by developing new projects for television, film, and print.

Keynote: Second Act – Storytelling that Inspires Change (Thursday am)
Is the story you desire to write moving you toward inspiring change? The second act in any story is where the main character gets in over his head, is pushed to innovate, to move forward in faith, and to act decisively so the story has a greater purpose. When an elephant charged his safari convoy in Africa, executive producer and author D. J. Williams experienced split seconds of pure clarity about God's calling on his life: to pursue God's plan to share stories of the forgotten through social issues that inspire true change. D. J.'s story of faith in the jungles of the Amazon, the bush of Africa, and the slums of the Far East will challenge you to seek out God's plan and purpose for your life, and move you toward becoming a storyteller who inspires others to embrace the pursuit of social causes in a world desperately in need of the gospel.

Continuing Session: The Chase (for novelists & screenwriters)
Dive into the structure that moves novelists and screenwriters to write stories that make a difference in the world. By the end of this interactive continuing session, writers will have created a roadmap to chase their cause-driven novel.

Session 1: Defining Passion, Shaping Habits, Harnessing Raw Ideas

Session 2: Developing Plot, Timelines for Research, Flexible Outlines

Session 3: Creating a World with Characters that are Believable

Session 4: Building Visual Chapters and Dialogue Filled with Mystery & Suspense

Session 5: Going Beyond the Last Page