Authors are available for free one-on-one 15-minute appointments! Be sure to complete and return your Appointment Request form that you will receive when you register. For your appointments to be booked in the order that you registered, your form must be received by July 1. All appointment requests must be received by July 15.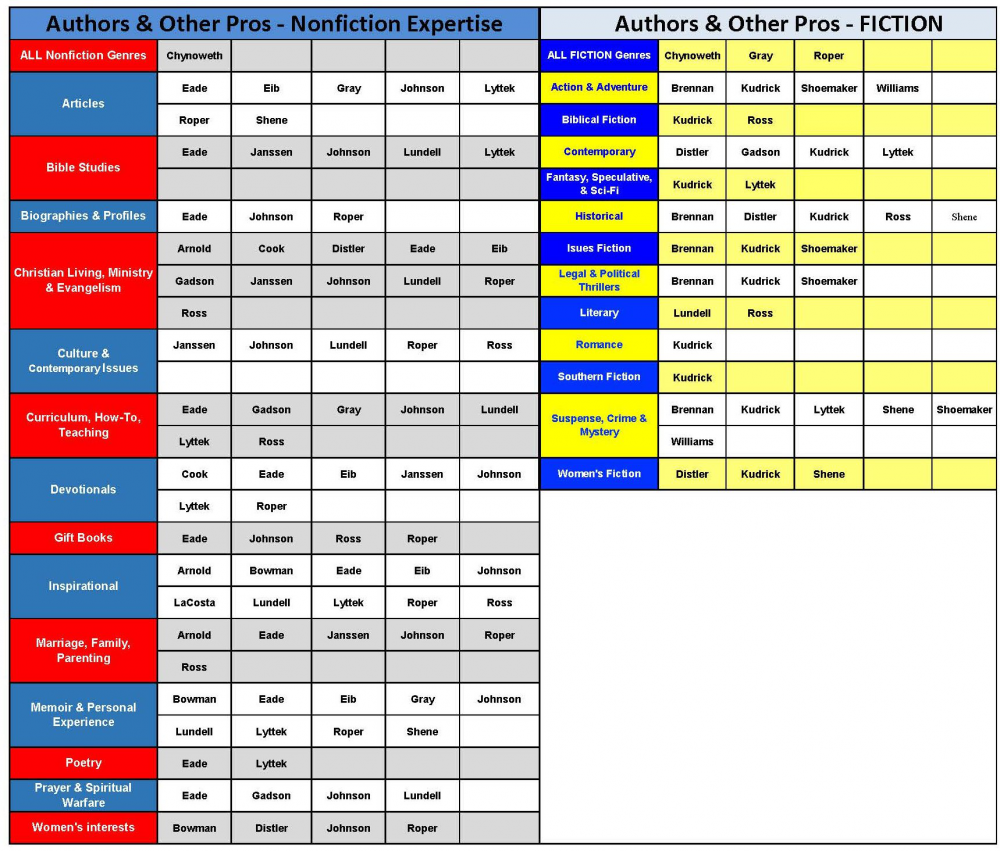 Click here for PDF to print.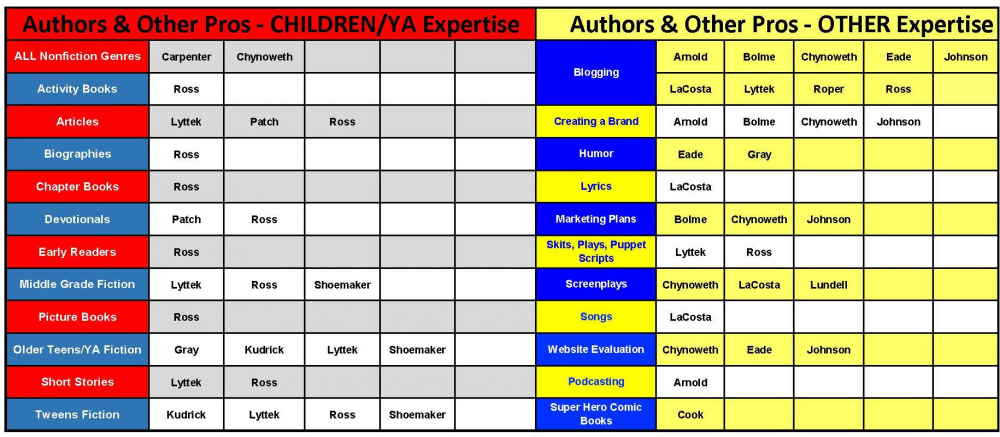 Click here for PDF to print.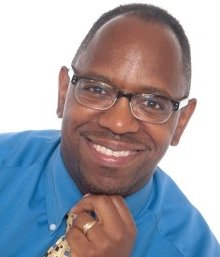 Dr. Harold L. Arnold, Jr.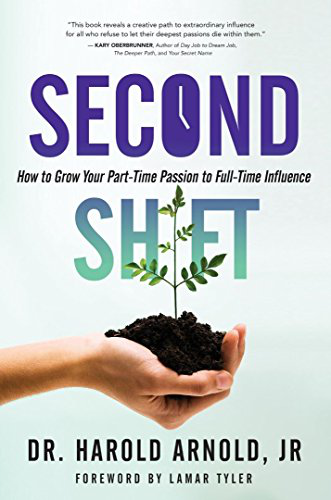 Leadership Consultant
Family Life Blogger, The Pursuit of Influence
www.haroldarnold.com

Dr. Harold is founder of The Pursuit of Influence, an organization that helps individuals and organizations develop authentic relationships that convert to actionable results. Dr. Harold specializes in integrating theology, psychology, and culture in his resources and program delivery. He holds graduate degrees in psychology and marriage and family therapy and has authored several traditional royalty books including Marriage ROCKS for Christian Couples by Judson Press and his latest book by CLC Publications, The Unfair Advantage: A Grace-Inspired Path to Winning at Marriage. He has also indie-published one self-help book for aspiring influencers, Second Shift: How to Grow Your Part-Time Passion to Full-Time Influence, which addresses one of life's most frustrating challenges – knowing you were born to do great things, but feeling you never quite have enough time, energy, or resources to get there.
He has been a senior marriage and relationship columnist for Called magazine and has contributed articles to Focus on the Family and many other print and online magazines. He and his wife Dalia conduct marriage and relationship workshops internationally that empower relationships. Dr. Harold also trains and encourages leaders through his highly interactive Redemptive leadership workshops. In addition, Dr. Harold uses his blog at www.haroldarnold.com and "The Leading You Home" podcast to produce content that teaches being a person of authentic and purposeful influence regardless of the setting in which one operates. With all of his accomplishments, Dr. Harold is most proud of his marriage of almost thirty years and his two wonderful adult children, Quilan and Kyrsten.
Continuing Session: The Christian's Complete Guide to Podcasting Your Passion
Podcasting is one of the fastest-growing platforms for spreading the message that God has given you. For writers looking to expand your tribe, podcasting is an excellent method for letting your target audience hear your voice right from their mobile or desktop device. For those struggling to write or who struggle speaking in front of large audiences, podcasting offers a means for speaking your passion in your own unique way. Best of all, podcasting requires a very minimal investment with potentially tremendous returns. Geared toward those with little or no podcast experience, this highly interactive continuing session will walk you through the entire process from identifying your podcast topic to recording and producing your own inspirational show.
---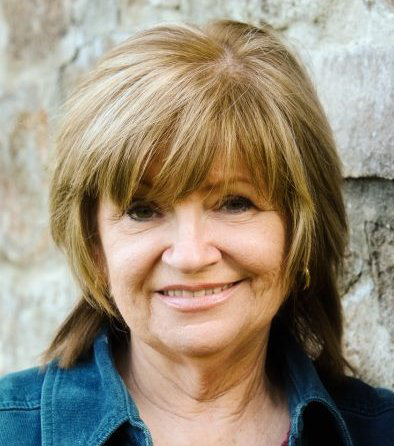 Verna Bowman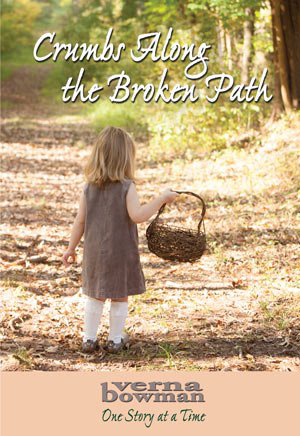 Author, Speaker
www.vernabowman.com

Verna is a worshipper of One, forever wife, momma of four, and gramma to five, all grown and wonderful. As a journaler, her delight is to record the testimonies of God's grace and power in her family experiences. She has been involved in women's ministry for many years, leading Bible studies and women's Sunday School classes and serving as a retreat coordinator and MOPS mentor. Her writing has been published in Guideposts, Threads of Encouragement, Woman's Day, Power for Living, Cup of Comfort Devotional, Chicken Soup for the Soul, CBN, Christian Devotions.us, and various other publications. Her first book, Crumbs Along the Broken Path, is a collection of personal stories that tell of the Father's continued goodness and grace throughout personal tragic circumstances. Her latest book, Gathering, Seeds of Encouragement, is a collection of inspirational writings and a place to journal your heart. It also features beautiful images to color as you take a sacred pause.
Workshop: From Journal to Blog to Book (Thursday, 2A)
A journal is the archived landscape of your life drawn with words. People have been journaling for centuries. God instructed the prophet Habakkuk to "write His answer," and journaling continues to remain an important part of the daily life of a passionate writer. The value of preserving your faith is not just for personal benefit, but can also be an encouragement to others when you consider creating a blog or book from pages of your journals. I am grateful to those who have encouraged me in my faith by having their prayer/devotional journals published, Sarah Young and Corrie ten Boom to name a few.
---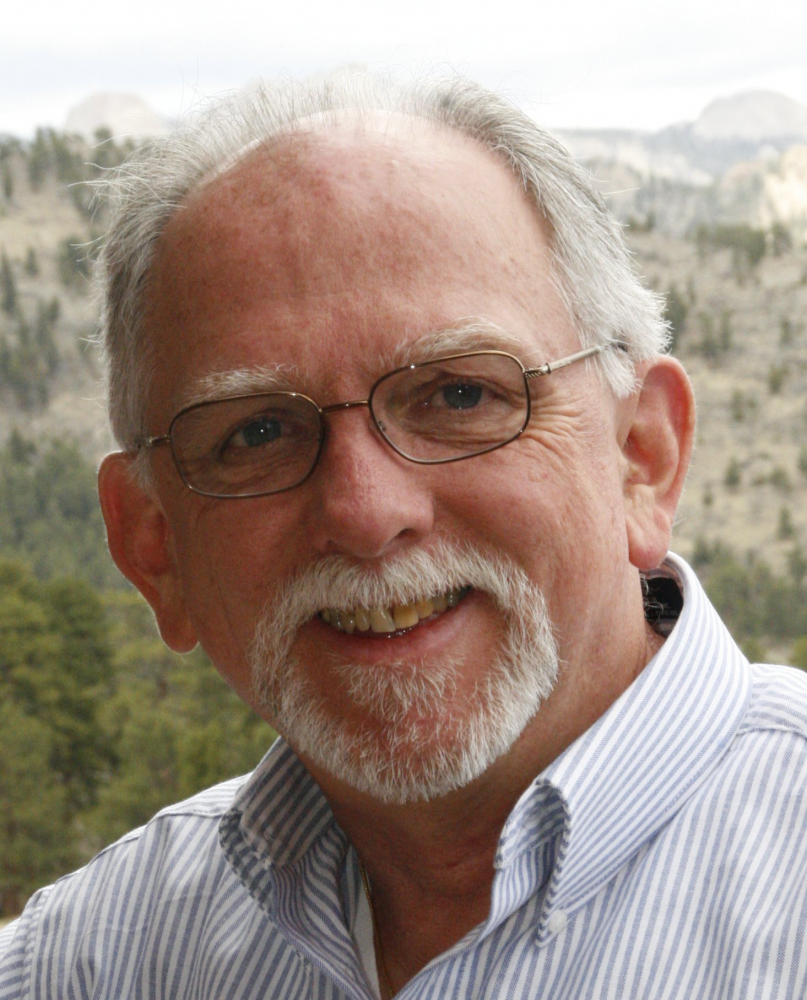 Terry Brennan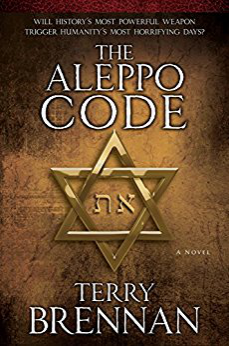 Author, Carol Award Winner
http://terrybrennanauthor.com

A Pulitzer Prize is one of the many awards Terry accumulated during his 22-year newspaper career. Starting out as a sportswriter in Philadelphia, he became an editor and publisher for newspapers in Pennsylvania, Illinois, and New York. In 1988 he moved to the corporate staff of Ingersoll Publications (400 newspapers in the U.S., Ireland, and England) as Executive Editor of all U.S. newspaper titles.
In 1996 Brennan transitioned into the nonprofit sector, spending 12 years as VP Operations for The Bowery Mission and 6 years as Chief Administrative Officer for Care for the Homeless, NYC nonprofits that serve homeless people.
In 2006, Terry returned to writing, starting what became a series of suspense/thrillers based on a mix of ancient history, undeciphered codes, and modern geo-political realities. His first novel series, THE JERUSALEM PROPHECIES, was released by Kregel Publications: The Sacred Cipher in July 2009, The Brotherhood Conspiracy in June 2013, and The Aleppo Code in October 2015. In August 2016, The Aleppo Code won the ACFW's Carol Award as best Suspense/Thriller of 2015.
Terry's new series, THE EMPIRES OF ARMAGEDDON, has been accepted by Kregel Publications. The first title, The Ishmael Covenant, is expected to be published in 2018.
Terry and his wife, Andrea, who is serving on the conference staff, live in the New York City area. They have 4 adult children and 5 grandchildren. Retired at the end of July 2016, Terry now fills his days with writing, gardening, reading, and naps!
Keynote: Courage for Dry Bones (Friday p.m.)
Writing is often a long, lonely journey with fear, doubt, and anxiety as our only companions. But God calls us to "be strong and courageous." A Carol-award winning author of suspense thrillers, Terry takes us on a quest to find God's blueprint for courage, regardless of our destination.
Workshop: Plot Skeleton (Saturday, 5C)
There are basically two different kinds of fiction authors—architects, who are organized, and gardeners, who plant a seed and watch it grow. No matter what kind of fiction author you are, there is basically one universal story structure . . . structure that goes back to mythology. All stories contain the same elements, and this workshop will include a step-by-step analysis of those elements. With their permission, this workshop is based on the work of Christy Award-winner Dr. Angela Hunt and author Nancy Rue.
Teens Write: Plot Skeleton (Saturday)
---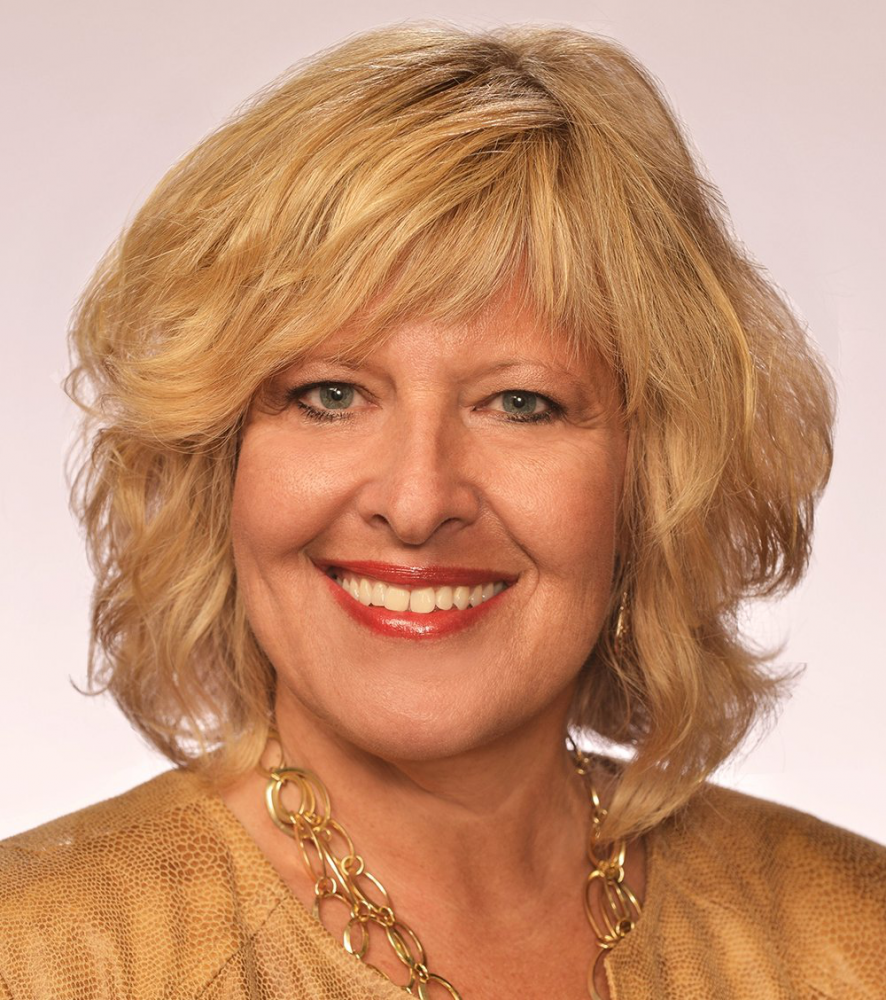 Michele Chynoweth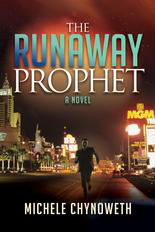 Award-winning Author
Speaker, Editor, Book Coach
Marketing Expert
www.michelechynoweth.com

Michele is the award-inning author of The Faithful One, The Peace Maker, and The Runaway Prophet, contemporary novels based on Old Testament stories filled with the same suspense, intrigue, and romance found in the Bible yet written so that today's readers can easily see themselves in the characters and understand what God is saying. Michele is also an inspirational speaker, book coach, and writing instructor for the continuing education program at Cecil College in her hometown of North East, MD. A graduate of the University of Notre Dame, she and her husband have a blended family of five children. Michele is a past winner of the GPCWC Writer of the Year (2012).
Early Bird Workshop: It Takes One to Know One! (Character Development) (Wednesday, E10)
Over the past 15 years, award-winning author Michele Chynoweth has worked with a variety of editors and has developed a tried-and-true process for developing characters that's fun, flexible, and really works – from coming up with names to creating profiles that portray your characters physically, emotionally, and spiritually. She will help you develop believable, compelling characters that readers can really connect with, who make you laugh, cry, and care. Part of that, of course, entails writing dialogue that isn't contrived but natural, isn't boring but memorable. A screenplay writer as well, she'll even teach you how thinking like a movie director can help! She will include tips on how to write in various dialects, accents, and more when your characters call for it, how research plays a part, and a look at the some of the most memorable characters of all time.
Workshop: Make It Your Business (Saturday, 6G)
Do you love writing enough to do it full time but aren't sure how to turn it into a career? Michele will share how she built her book writing into a business so she could take that leap of faith and become a full-time author! Through a variety of practical business, sales, marketing, publicity, and even public speaking tips, Michele will lend her past experience as an advertising agency owner, marketing director, and award-winning Toastmaster to help you learn how to operate as a corporation, brand your books, start or improve upon your website, social media, public relations, speaking, and much more. In this information-packed workshop, Michele will teach you how to employ business and marketing strategies to get more sales through networking, e-mail campaigns, book signings, and event marketing, and how to set up an innovative "system" so you can see sales and profits result!
Paid Critiques: Fiction, nonfiction, children & YA – all genres. Other - blogging, creating a brand, marketing plans, screenplays, website evaluation.
---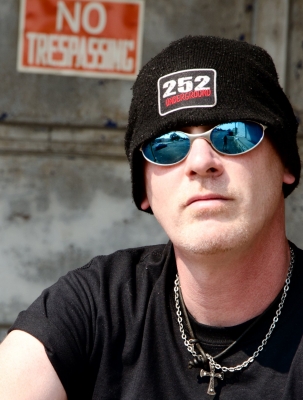 Robert Cook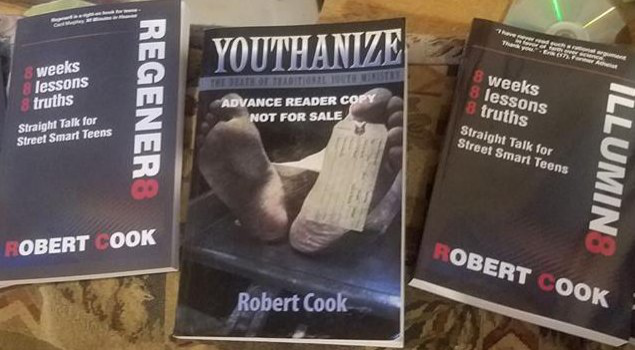 Author, Pastor
Founder, 252 Underground Youth Ministry
www.robcookunderground.com

Rob is the award winning, international bestselling author of REGENER8 and ILLUMIN8, two teen devotionals. His newest title, Youthanize; Death of the Traditional Youth Ministry, will inspire and teach others how to reach young people with the message of the gospel. Rob has dedicated the last 20+ years of his life to reaching teens for Christ as the executive director and pastor of 252 Underground Youth Ministry, a parachurch organization he founded in 2004. He is the lead pastor of a church in Philadelphia, where he lives with his wife Stephanie and their son Christian. You can find him on Facebook.
Keynote: Hidden in Plain Sight (Wednesday pm)
The world of 2017 has built a wall to resist the truths of God. It has become almost impossible to have an overtly Christian message read by a hostile, resistant audience. We need to conceal the seeds of truth in interesting stories that connect and open hearts and minds previously closed to the gospel message.
Workshop: Reaching Today's Youth (Saturday, 5G)
Make your writing relevant to today's youth. How to write to be received. Is your writing worth reading? Are you using the right bait to catch your reader?
Teens Write: Listen to the Right Voices (Saturday)
It can be hard to stay positive in this negative world. You need to surround yourself with people who believe in you when you struggle with doubt. If God is calling you to write, He will open the doors. Sometimes He even rips them off the hinges.
---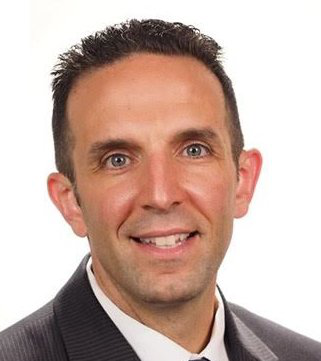 Pierre Eade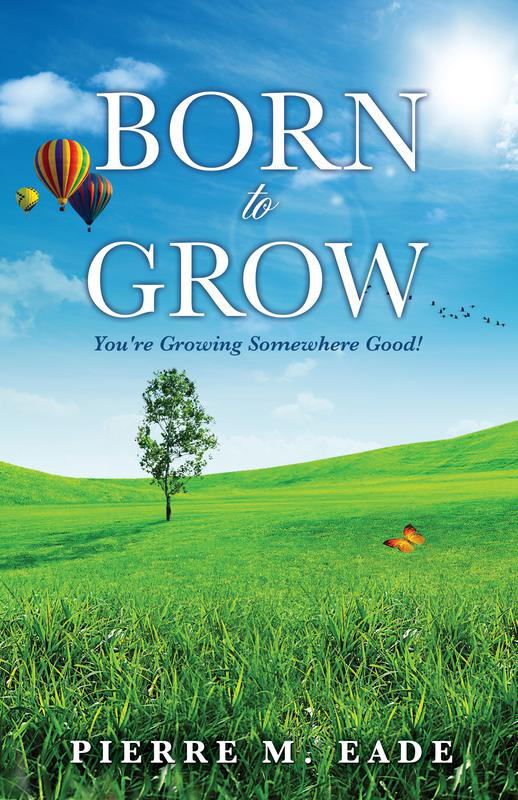 Pastor, Speaker, Writer
Coach
www.christiangrowthnetwork.com
www.discipleshipnetwork.com

Pierre serves as the pastor of outreach, small groups and men's ministry at Washington Crossing UMC. He had twelve years of experience in Corporate America before entering full-time ministry. He is the author of Born to Grow and Our Good Father (releasing Sept 2017). Pierre enjoys coaching, speaking, and writing. His mission is to inspire, educate, and empower people to grow. Pierre enjoys "writing God's answer" to matters of spiritual growth on his blog and website.
Workshop: From Writer to Author (Friday, 3A)
How to climb the mountain of writing your first book.
Paid Critiques: Nonfiction – articles, Bible studies, biographies/profiles, Christian living/ministry/evangelism, curriculum/how-to/teaching, devotionals, gift books, inspirational, marriage/family/parenting, memoir/personal experience, poetry, prayer & spiritual warfare. Other – blogging, humor, website evaluation.
---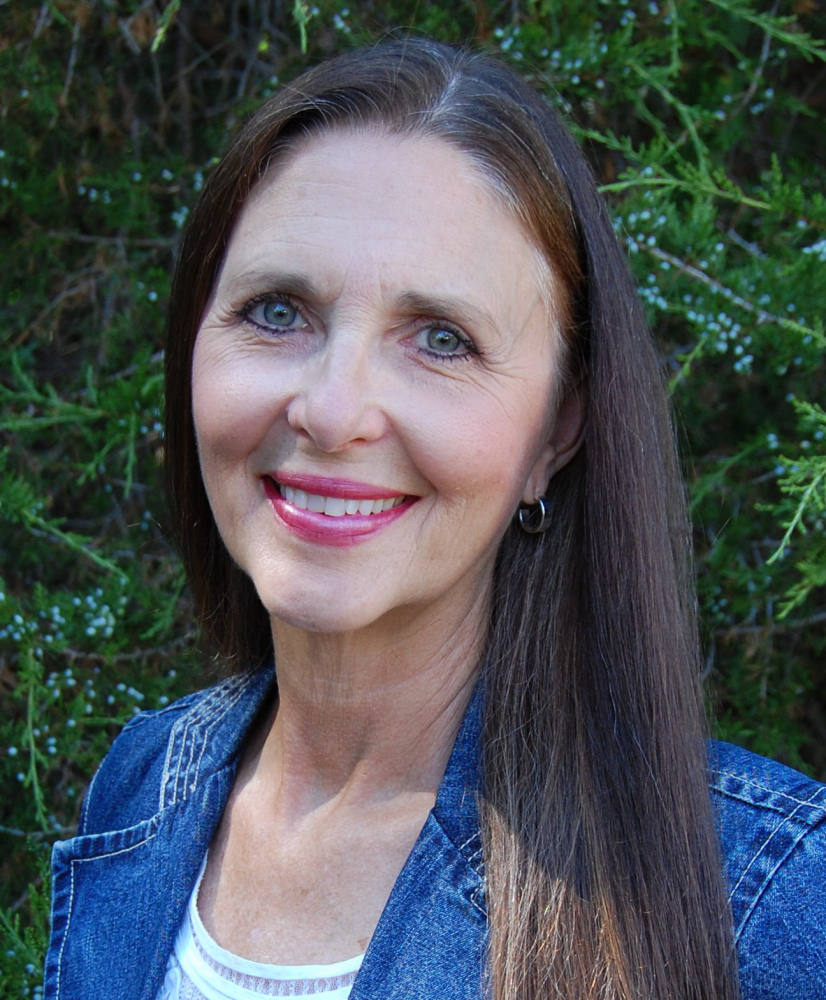 Lynn Eib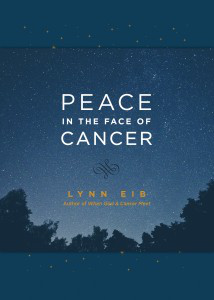 Speaker, Tyndale House Author
Former Award-winning Newspaper Journalist
www.lynneib.com

Lynn is a newspaper reporter-turned-author with six titles published by Tyndale House, including When God & Cancer Meet with nearly 100,000 copies in print and her new book Peace in the Face of Cancer. She describes herself as a passionate encourager, but always a truth-teller, who used to report the news, but now "reports" amazing ways she has seen God work in the lives of those facing life's trials—healing physically, emotionally, mentally, and spiritually. Lynn explains that her books are "the ones no one wants to need to read," but even those who say they "don't normally read religious books" have embraced her writing.
Her journalism career includes award-winning reporting stints on The Cleveland Plain Dealer and The York Daily Record, as well as many published articles in both secular and religious magazines. She recently retired from nearly two decades of working as a patient advocate in her oncologist's office. When Lynn is not writing or babysitting one of her six grandchildren, she enjoys cheering for her favorite sports teams, especially the Ohio State Buckeyes—from the school where she got her journalism degree and met Jesus.
Workshop: Writing His Answer for BOTH Seekers & Believers (Friday, 3B)
Do you want your writing to not only encourage believers, but also draw those seeking God closer to true faith? If so, you need to write so those readers will read and can understand your message. Learn to think like those readers think, appropriately choose a title/book cover, avoid Christian terminology, and use Scripture powerfully yet wisely. If you have a heart for your work to be an evangelistic tool, you will want to attend this workshop.
Paid Critiques: Nonfiction – articles, Christian living/ministry/evangelism, devotionals, inspirational, memoir/personal experience.
---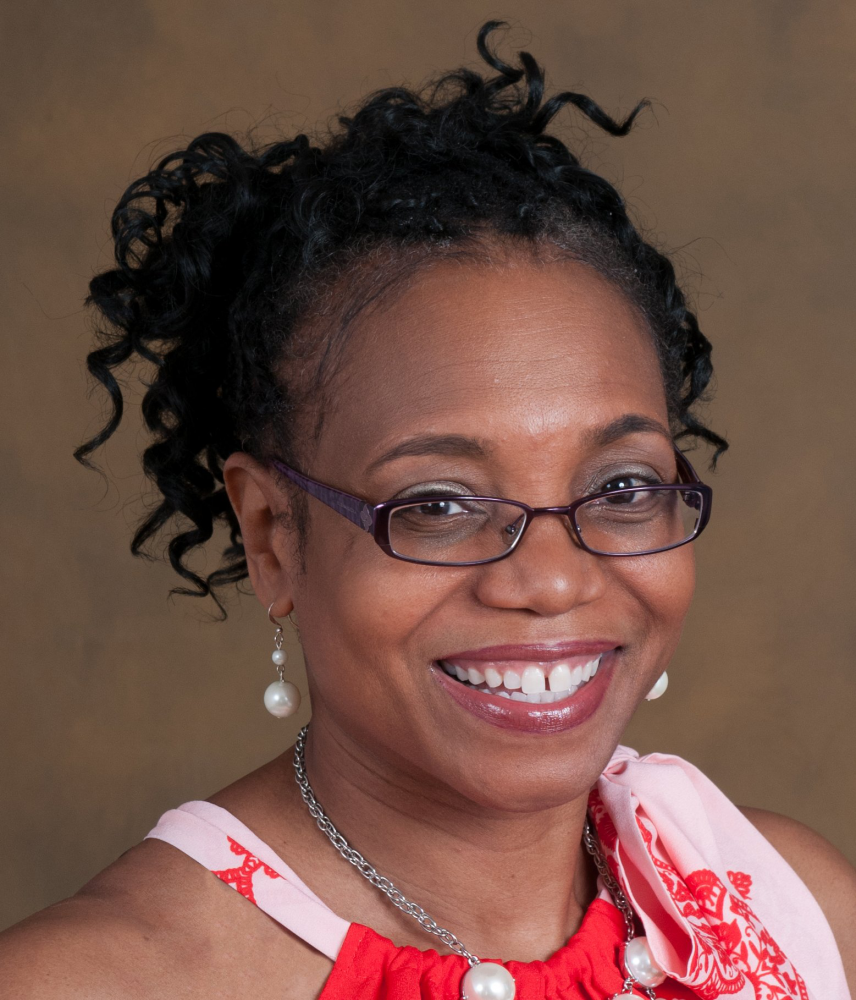 Andrea Gadson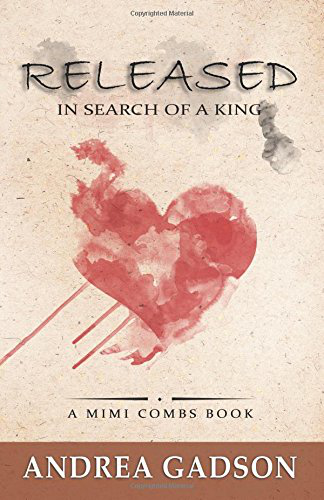 Freelance Writer, Blogger
Entrepreneur, The Surrendered Pen
Andrea is a freelance writer, blogger, and entrepreneur. Her company, The SurrenderedPen, publishes life- changing books in fiction and nonfiction arenas. Her debut novel, Released – In Search of a King, and its soon-to-be published companion workbook, Let the Healing Begin, empowers childhood sexual abuse victims with tools to enable their healing process. As a victim and survivor of childhood sexual abuse, Andrea is sensitive to the need for inner healing. Her writing captures a tale that relates to every victim's own personal story. Andrea currently resides in Southern New Jersey with her husband and partner, Derik.
Workshop: Write to Heal (Friday, 4A)
Everyone's talking (and praying) about physical healing these days, but what about emotional healing? Emotional healing is just as important as physical healing, and you have a God-given right to be emotionally whole. Writing your story is one way to initiate your healing process. In this workshop. We'll:
Define emotional healing and how it connects to being a whole person
Uncover the steps to healing and where writing fits in
Provide opportunities to write to heal
Paid Critiques: Nonfiction – Christian living/ministry/evangelism, curriculum/how-to,teaching, prayer & spiritual warfare.
---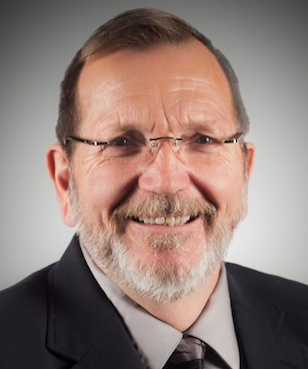 Michael Gantt
Pastor, Blogger
www.mkgantt.com
Director, Kenya Development Fund
Michael served in pulpit ministry for 45 years and as Senior Minister at Agape Christian Fellowship in Brattleboro, Vermont. Most recently, he is the director of the Kenya Development Fund, a strategic development ministry among the deaf of Kenya. He travels widely, preaching in churches and conferences across America and around the world. He maintains his blog site where he writes on a variety of issues. His heartbeat is driven by the twin themes of guarding the integrity and authority of the Bible and the restoration of the home as the Center of the Kingdom.
Keynote: Embracing the Spirit of the Martyr (Friday am)
We have forgotten (or were never taught) that to follow Christ is to die to self, to die to the world; ultimately, to die to this life. Jesus said that to follow Him means to "deny one's self, to take up a cross daily and follow Him."
---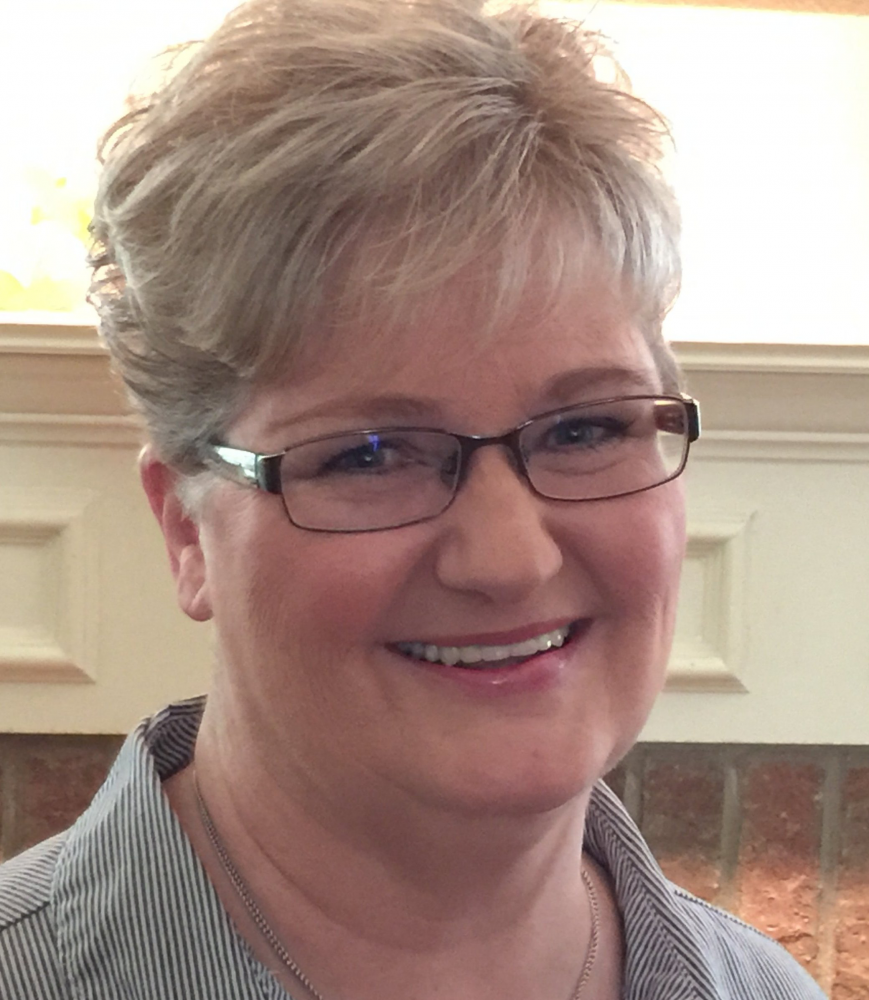 Barbara E. Haley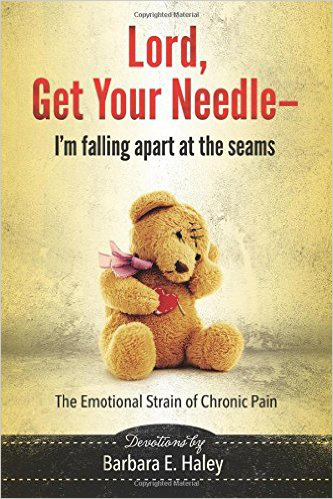 Author
Conference Registrar
Appointments Coordinator
Bookstore Manager
www.barbarahaleybooks.com

Barbara, a retired elementary teacher and Reading Interventionist, lives in San Antonio, Texas, where she enjoys writing at IHOP, tutoring, and spending time with her grandchildren.

She's published three juvenile fiction books and has written devotions for A Secret Place and The Quiet Hour for over 10 years. Her latest devotional book, Lord, Get Your Needle—I'm Falling Apart at the Seams, deals with the emotional strain of chronic pain. In March 2017, her short story "Hidden Treasure" was published in Chicken Soup for the Soul—Best Mom Ever.

Whether through fiction or nonfiction, Barbara strives to equip readers to search for God's healing truth as they learn to Face Facts in a World of Fiction.

In May 2016, Barbara was named Writer of the Year at the Colorado Christian Writers Conference.
---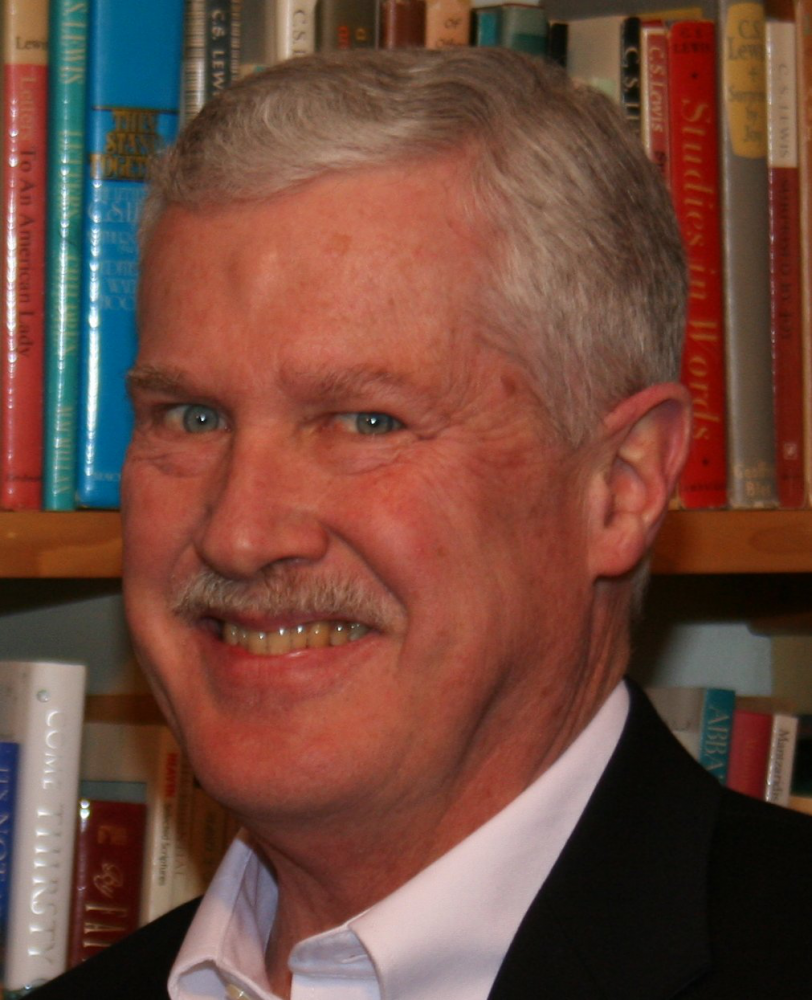 Al Janssen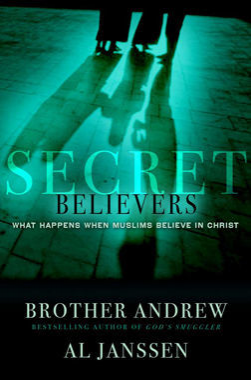 Author, Speaker, Pastor
www.aljanssen.com

Al has authored or co-authored more than 30 books that have been published around the world in more than 20 languages. For ten years he served as Director of Book Publishing for Focus on the Family. Since 2002 he has traveled the world ministering to Christians who suffer the most severe persecution because of their faith. Al and his wife, Jo, teach a ma,rriage course in Muslim countries, based on his best-selling book Your Marriage Masterpiece. He is co-author with Brother Andrew of Secret Believers: What Happens When Muslims Believe in Christ. When not traveling the world, Al enjoys watching the Colorado Rockies play baseball at Coors Field in Denver.
Keynote: A Christian Writer's Jihad (Thursday pm)
You can't watch the news without realizing we are engaged in ever-increasing spiritual struggle. Jihad is an Arabic word that means "struggle" and you will find it used many times in an Arabic Bible. We cannot escape this battle. As Christian communicators we are called to enter this struggle with our words—as writers and speakers who proclaim God's message to a lost world.

Continuing Session: Revive Your Spirit; Revive Your Message
Are you tired? Worn out? Has writing become a burden? Speaking a chore? Jesus invites you to come and rest. He wants us to walk with Him and learn from Him. In our five sessions together, we will explore various spiritual disciplines to help you draw nearer to God and hear what is on His heart for your next writing or speaking project. Al is certified in spiritual formation and leadership. He teaches weary pastors and Christian leaders around the world how to slow down and rekindle their joy of relationship with Jesus. In the process they find their ministry revitalized. This will be an interactive seminar in which we learn and practice several spiritual disciplines in community.
---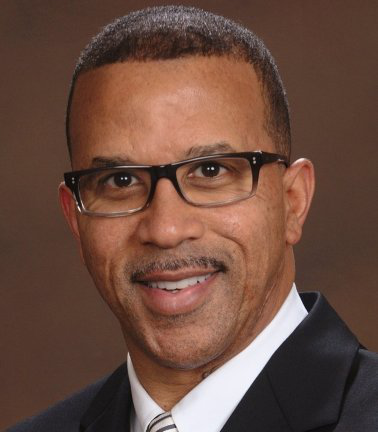 Kevin Wayne Johnson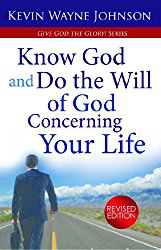 Author, Pastor
Independent Certified Coach, Teacher, Speaker
with John Maxwell Team
www.KevinWayneJohnson.com

Because he says, "God uses ordinary people to accomplish extraordinary things," Pastor Kevin Wayne Johnson has taken up the task of developing individual and organizational operating excellence as his life's ministry. He coaches in order to coax audiences to live out their gifts, and in the words of his national best-selling book series, to then "Give God the Glory!" This book series has earned the former radio and television host some 19 literary awards.
An independent certified coach, teacher, and speaker with the nationally recognized John Maxwell Team, Kevin leads learning experiences that are tailored to meet the specific needs of the audience, to help maximize efficiency, growth, awareness, and effectiveness. He invites those in the audience to "Put Your Dream to the Test" and provides them with a step-by-step action plan for making those dreams come true. This essential exposure to personal development techniques includes guided study and the practical application of John Maxwell's proven leadership methods, to include "Leeadership Gold" and "Everyone Communicates, Few Connect."
Kevin is also dedicated to assisting authors in making their publishing dreams come true and is an ordained Church of God minister and the senior pastor of Accokeek First Church of God in Accokeek, Maryland. He lives in Clarksville with his wife, Gail, and three teenaged sons, Kevin, Christopher, and Cameron.
Keynote: Say Yes to God – Live with Purpose (Saturday am)
As God unfolds His purpose for your life, accept it, walk in it, and watch Him unveil the vision and provision that is just for you. Say yes to the assignment with joy.
Continuing Session: The Christian Communicator – Your Writing Speaks Volumes!
Everyone communicates, but few connect. A Christian author has a heightened responsibility to reveal the unconditional love of God through the written word. Improve your craft, increase your prayer life, and meditate regularly as God's voice permeates your mind, body, and spirit. (Scripture: Proverbs 7:1 – 4.)
Paid Critiques: Nonfiction - articles, Bible studies, biographies/profiles, Christian living/ministry/evangelism, culture/contemporary issues, curriculum/how-to/teaching, devotionals, gift books, inspirational, marriage/family/parenting, memoir/personal experience, prayer & spiritual warfare, women's interests. Other -blogging, creating a brand, marketing plans, website evaluation.
---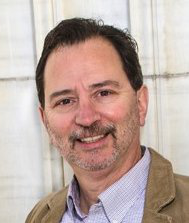 Robert J. LaCosta
Author, Speaker
Songwriter

Robert has penned over 2,000 songs, a few novels, a few more screenplays, 250 devotional blogposts a year, 12 monthly magazine columns,and is the creator of Sonrisen.com and the phone app called MobileGod and the founder of journalwithGod.com. He is also the former owner and CEO of a multi-million dollar, sixteen-office hearing aid and audiology concern. Bob is a devoted member of a local church, but envisions how the unifying of the greater church can actually strengthen – not threaten – the individual identity of each congregation. He is married and is the father and stepfather of four grown children and a grandfather to three.
Workshop: Sorting the Good from the GOD in the Creative Arts (Saturday, 6A)
Even after three decades as a hearing instrument specialist, Bob is still learning what it takes to hear God. The author, blogger, and songwriter particularly practices this discipline around knowing THE GOOD from THE GOD. Join him as he helps sort out the background noise of our lives and specifically how the many creative voices within can inadvertently drown out what God has called us to focus on NOW—the only time we truly have.
---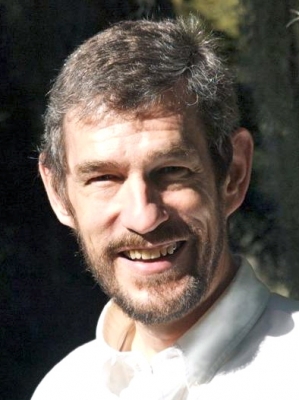 Peter Lundell, D.Miss.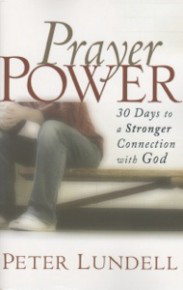 GPCWC Pastor-in-Residence
Author, Pastor
Bible College Teacher
www.PeterLundell.com
Peter is a pastor, Bible college teacher, and writer who helps people connect with God and live well in the face of eternal reality. With missionary and teaching experience all over the world, he brings new perspectives to what most people overlook. He holds an M.Div. and D.Miss. from Fuller Theological Seminary and has authored books and articles on prayer, revival, and spiritual warfare. He writes nonfiction, fiction, and collaborative books. Visit him at www.PeterLundell.com for his weekly blog, online library, and inspirational "Connections."
Keynote: Redemptive Writing in a Hostile Culture (Thursday am)
How does a Christian writer effectively address, and embrace, a culture that is increasingly hostile to traditional values, and especially Bible-believing Christians? Three R's will help us forge a hope-filled approach.
Workshop: Being Real in Your Writing (Thursday, 1B)
Principles and examples of becoming authentic and open in your writing along with probing questions and guided practice.
Workshop: Branding for People Who Are Not Cows (Friday, 3F)
A step-by-step approach to building a marketing identity that focuses on an author's uniqueness.
Workshop: Emotional Healing & the Writer (Saturday, 5A
Critical insights for identifying and recovering from the effects of a wounded heart and then writing about it or getting past it to write with freedom.
Paid Critiques: Fiction - literary. Nonfiction - Bible studies, Christian living/ministry/evangelism, culture/contemporary issues, curriculum/how-to/teaching, inspirational, memoir/personal experience, prayer & spiritual warfare. Other – screenplays.
---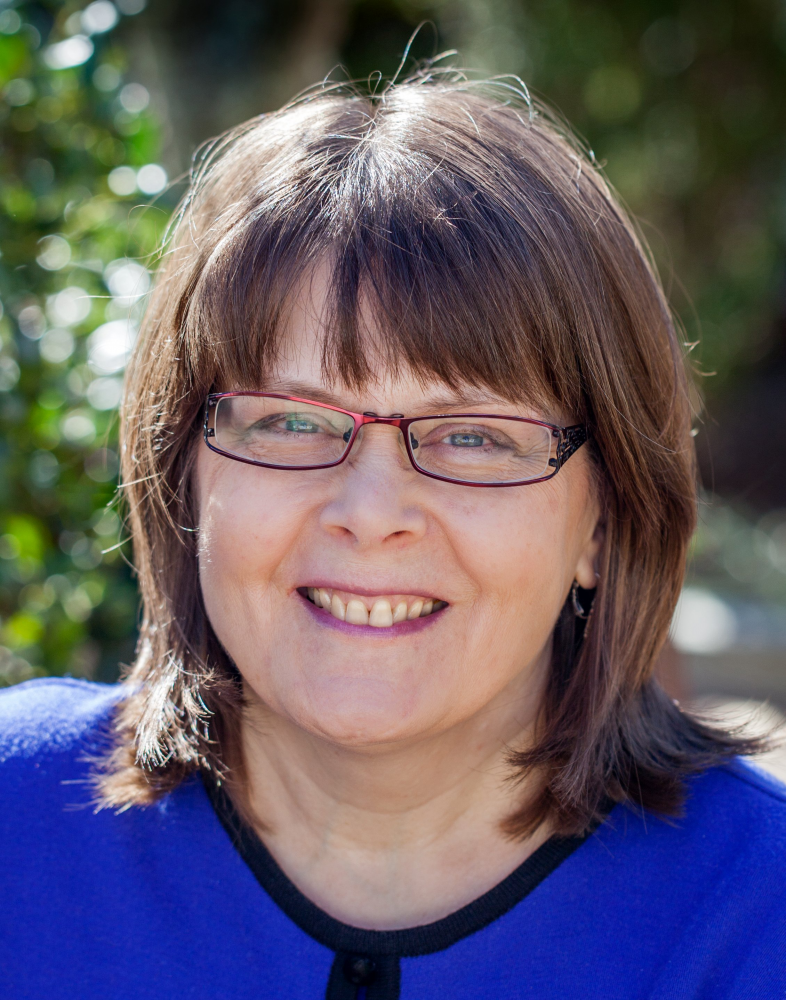 Susan Lyttek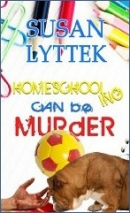 Author, Award-winning Writer
http://www.sajlyttek.com
Blogger, Writing Coach for
Homeschool Students

Susan is the author of four novels, and an award-winning writer, blogger, wife, and mother to two homeschool graduates. She writes in time snippets and on random pieces of scratch paper. She also enjoys training up the next generation of writers by coaching 6th to 12th grade homeschool students. In fact, she spends more time with those under 18 than she does with adults. In addition to fostering their writing skills, she tutors algebra and French because she loves them. Susan has a passion for youth and helping them find the answer that God wants each of them to write. As some of her tools to connect with them, she reads mostly YA and below, listens to music of all genres as long as the message is God-honoring, and practices Tae Kwon Do (aiming for her 3rd degree this year) in a class that's predominately youth. She likes to convey that same enthusiasm and sense of purpose for those who are kids at heart!
Early Bird Workshop: Tag Lines, Action Beats & Character Voice (Wednesday, E6)
As our own ways of communication have sped up, this has affected dialogue pacing in the story. If you learned how to compose dialogue even as little as ten years ago, you're probably doing it wrong according to today's editorial standards. Thankfully, there are a few easy fixes. Bring a WIP with to try out the techniques!
Workshop: The Story(ies) God Designed You to Write (Friday, 4E)
There are a lot of stories and books you could write. You have the talent, the know-how, and probably the experience too. But does that mean you should write them all? Knowing what you could write and would like to write, how do you decide what God has created for you and only you to act as his work of art?
Teens Write: The Darkest, Stormiest, and Scariest Night (Saturday)
Whether your novel is plot driven or character driven, making the conflict both realistic and compelling can present a problem. During this one hour workshop, we will practice several techniques designed to drive your characters to their worst possible moment and keep your readers turning pages.
Paid Critiques: Fiction – contemporary, fantasy/speculative/sci-fi, suspense/crime/mystery. Nonfiction – articles, Bible studies, curriculum/how-to/teaching, inspirational, memoir/personal experience. Children & YA - articles, middle grade fiction, older teens/YA fiction, short stories, tweens fiction. Other - blogging, skits/plays/puppet scripts, poetry.
Services for other writers: I have nearly twenty years' experience editing and teaching writing. While I am willing to read, review, and proof your work in progress, my gift lies in helping you past stuck. So if you have a story you love that is as yet unfinished, come and talk to me about it. Together, we'll seek where God wants you to take it and why.
---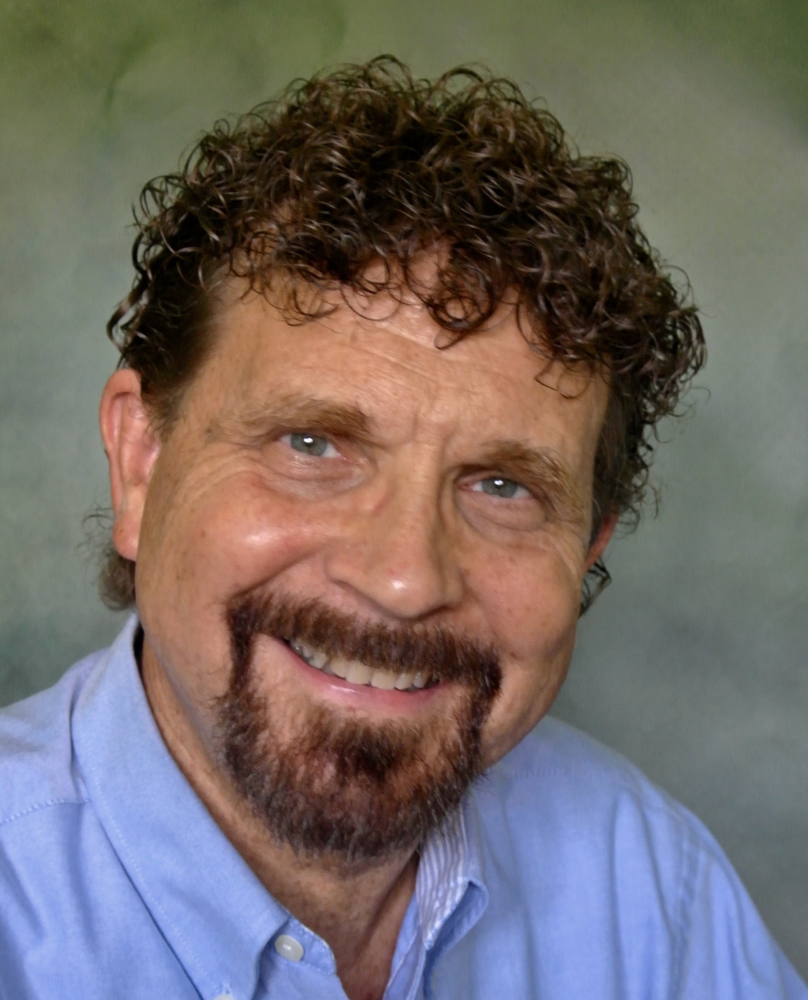 Dale McElhinney, Psy.D.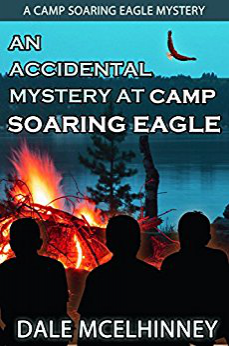 Author
Psychologist

Dale is a graduate of Houghton College and Hahnemann University, where he earned his doctorate in clinical psychology. He has been in private practice in Abington, Pennsylvania, for over 25 years. Dale began writing mysteries and adventures when he was in fifth grade. He was inspired to write The Camp Soaring Eagle Mysteries and The Camp Mountain Top Mysteries when his son and daughter first went to overnight summer camps. Dale has been involved in children and youth ministries for the past 20 years and enjoys speaking at children's retreats and church ministry conferences. He has been married to his his wife, Deborah, for 30 years. The have two children, Shaun and Kaitlyn, a four-pound red poodle named Zoey, and a very noisy parrot named Sunset.
Workshop: Honest Heroes & Valid Villains (Friday, 4C)
Whether your story is more plot driven or character driven, what makes it believable is the genuineness of your characters. Are your protagonists "people"? Are your antagonists "authentic"? Even if it never appears in the story, you should understand your characters' psychology. What makes them think the way they think and act the way they act? What are their core issues? What dynamics drive them? In this hands-on workshop, you will work with your characters to better understand them and their psychology so that they have depth, dimensionality, and authenticity.
Teens Write: Honest Heroes & Valid Villains (Saturday)
When you read a great story, what makes you say, "Wow, wish I'd written that"? Plot, description and voice are all important, but what makes you wish you could be part of the story is the characters. Are they real? Do you know anyone like them? Can you imagine "hanging" with them. Nothing spoils a story faster than characters that aren't believable. Hero's make mistakes. Villains aren't always pure evil (think Darth Vader). Before you write your first word, you need to know your characters. What are their big issues? What's happened in their lives that makes them feel, think and act they way they do? Believable characters make a believable story – one your readers will want to read. Bring your characters with you. Dress up like one of them if you want. Grab your hardhat, flashlight, and a pick axe and come ready to have some fun getting into their heads. (Yeah, it may be scary but that's where the pick axe and flashlight will come in handy. They're your characters, you'll survive.) Get to know what makes them tick. Or even tock.
Note regarding Expertise: Dale says, "Under expertise I've mostly identified in the kids books section, but I would be willing to meet with people who are writing adult mystery/thrillers if they are looking to discuss the psychology of their characters."
---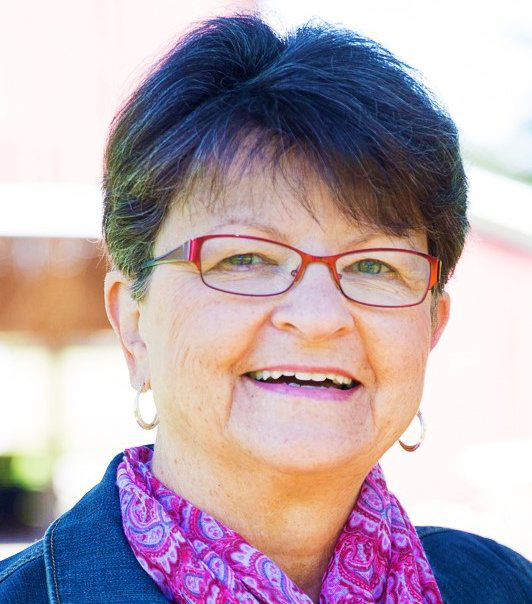 Gayle Roper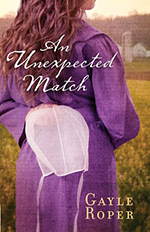 Award-winning Author
www.gayleroper.com

Winner of a RITA Award and a Carol Award, and a three-time Christy finalist, Gayle loves story, whether reading one or writing one. She has written more than fifty books, mostly mysteries and romantic suspense, which she sees as a great venue for discussing God's presence in the dark moments of life. She also loves tea shops, dinners out, and a good night's sleep.

Early Bird Workshop: Writing Suspense & Mysteries (Wednesday, E13)
So you want to write a mystery or a suspense novel? Create mayhem and murder for fun and maybe even profit? We'll look at a brief history of the genre and answer a few questions: What are the five rules for a good mystery? What is the difference between mystery and suspense? What about motive, means, and opportunity? Red herrings? Believable villains?
Continuing Session: Twelve Questions a Novelist Must Answer
So you're ready to begin your novel, or maybe you're almost finished. There are 12 questions you must ask yourself as you write. More importantly, there are 12 answers you must find to make your story a winner whether you plan to seek a traditional publisher or go independent. We'll discuss everything from why tell this particular story to how do I make my characters live? Since seeing is often the key to understanding, there will be numerous handouts.
Paid Critiques: Fiction – all genres. Nonfiction – articles, biographies/profiles, Christian living/ministry/evangelism, devotionals, gift books, inspirational, marriage/family/parents, memoir/personal experience, women's interests. Other – blogging
---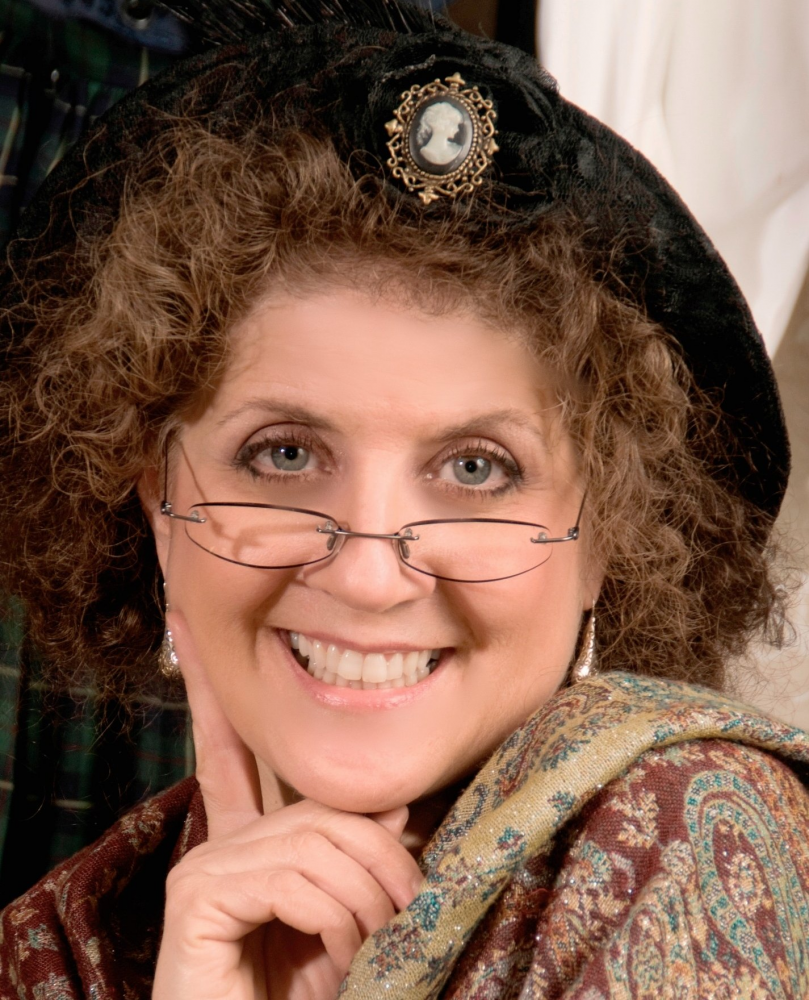 Kathryn Ross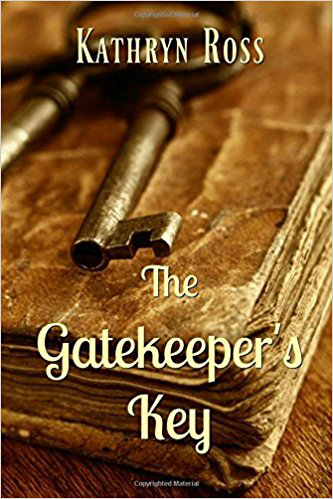 Author, Speaker, Dramatist
www.thewritersreverie.com
Owner, Pageant Wagon Publishing

Kathryn "Miss Kathy," writer, speaker, and dramatist, ignites a love of literature and learning together as a family through story and drama. Inspired by the stillness of birdsong, silent reflection, antiques, and teatime, she filters her love of history, classic literature, and the arts through God's Word to inform her words. Timeless truths leap from the page and podium as she ministers literacy and Christian living principles in schools, churches, libraries, women's groups, community events, retreats, and conferences.

Her engaging personality, complimented by a splash of old world elegance and a vintage hat, distinguishes a captivating stage presence. She inspires young and old to pursue God's truth, goodness, and beauty in their lives.

Trained in Principle Approach® Education through the Foundation for American Christian Education, Miss Kathy previously taught in Christian and home school settings. Her teaching style and original curriculum writing for studies in literature, history, and drama, incorporates a balance of disciplined academics and creative storytelling emphasizing biblical principles and providential history. Drawing from years of theatrical experience, she performs enrichment programs teaching aspects of classic literature, history, Bible, and the arts in varied venues.

Miss Kathy is the author/owner of Pageant Wagon Publishing, producing a host of her original stories, devotional works, teaching materials, and theatrical plays for use in churches, schools, or for individual enrichment. To illustrate truth, she designs story worlds spanning the likes of an idyllic English country village to a Wild West gold rush town filled with classic old world charm and traditional family values. She believes interactive teaching and learning begins in the home as a family—all ages, all at the same time—and seeks to provide instructional and creative tools to the purpose.

Kathryn blogs weekly and podcasts original stories monthly at www.thewritersreverie.com, in addition to literacy and books related blog posts on her publishing website at www.pageantwagonpublishing.com.

Early Bird Workshop: Indie Publishing (Wednesday, E2)
Are you: A seasoned writer seeking publication? Writing to a niche market? Building an online platform of followers? Fearless in the face of technical computer software? A stickler for details? Willing to take a risk?
Then allow me to invite you to boldly cross the threshold of independent publishing and take the FIRST STEPS to fully develop your potential to Write His Answer! This workshop will provide the tools and information necessary to establish yourself as a publisher and marketer.
• Open business and publisher accounts
• Build a creative team, marketing platform, and secure funding
• Develop skills in formatting, layout, design, and creativity
• Nurture peer professional relationships
• Find the "gatekeepers" in your field
Early Bird Workshop: Brainstorm Your Online Book Launch Party (Wednesday, E18)
So your new book is about to release—congratulations! Sounds like a great reason to throw a party inviting hundreds of people from all over the world. Host an online book launch party on Facebook to do just that. Learn how to plan all the elements of a great social media party and launch your book with a step-by-step script to connect with your target audience using this dynamic marketing tool!
Paid Critiques: Fiction – biblical fiction, historical, literary. Nonfiction – Christian living/ministry/evangelism, culture/contemporary issues, gift books, inspirational, marriage/family/parenting. Children & YA – activity books, articles, biographies, chapter book, devotionals, early readers, middle grade fiction, picture books, short stories, tweens fiction. Other – creating a brand, skits/plays/puppet scripts, poetry,.
---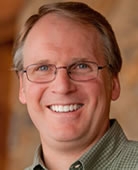 Tim Shoemaker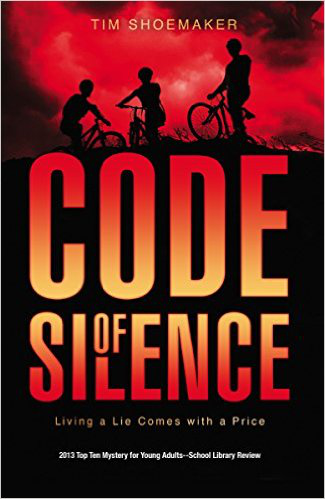 Author, Speaker
www.timshoemakersmashedtomatoes.com

Tim is the author of 11 books and is a popular speaker at conferences around the country. Code of Silence, the first in his middle-grade series, was listed by Booklist in the "Top Ten Crime Novels for Youth." Tim speaks at churches and parachurch organizations such as Focus on the Family, Iron Sharpens Iron Men's Conferences, and Moody Pastors Conference. He speaks at homeschool conventions as well as retreats for men and couples. He also speaks at public and Christian schools across the country—so if you know a librarian, principal, or English teacher, talk to Tim about that. Happily married for over 35 years, Tim has three grown sons and still loves doing volunteer youth work.
Clinic: Fiction Intensive
Is your writing the best you know how to make it … yet you know something is missing? Do you have a great story idea … but the writing itself lacks the power it should have? Have you been told you need to "show" more in your writing … but aren't sure how? Do your characters seem a bit 2-dimensional … but you don't know how to fix that?
If any of these describe you … and you have a passion to write … likely you're a perfect candidate for the Fiction Intensive Clinic. The class will be limited to just 6 members—and we'll have a full 6 hours together as a group. That means time for your questions. That means you'll get the attention you need to boost your writing to the next level.
I'll help you understand point-of-view—and how to use it as a tool to strengthen your manuscript to a level you haven't reached before.
We'll look at how to do more showing in your story in a realistic, powerful way. We'll look at things like plausibility, characterization, dialogue, and so much more. We'll look at pacing—especially in those key scenes. We'll look at how to write "Christian" in this rapidly changing publishing world.
The most important thing? I'll look at YOUR work … before the conference even starts.
I'll analyze the writing sample you submit, and at the conference I'll show you how to take your writing to the next level. Sound good? It will be.
Are you excited? Good … you won't be disappointed.
Are you nervous? Don't be. Our Fiction Intensive Clinic will be a safe place. We're all writers—and we're in this together. My goal is to equip you. Coach you. So take a deep breath and know you're going to be okay.
Click here for more information and the needed application.
Teens Write: Fixing Fatal Fiction Flubs (Saturday)
Paid Critiques: Fiction – middle grade, YA, and adult fiction, mystery, suspense.