All faculty are available for free one-on-one 15-minute appointments!
Be sure to complete and return your Appointment Request form that you will receive when you register. For your appointments to be booked in the order that you registered, your form must be submitted online by July 1. That means early registrants do NOT need to rush. It is wise to wait until all the editorial needs are posted. All appointment requests must be received by July 15.

IMPORTANT
Be sure to also study the helpful info
under the One-on-Ones tab:
Appointments
Preparing for Appointments
Appointments – Making the Best Choices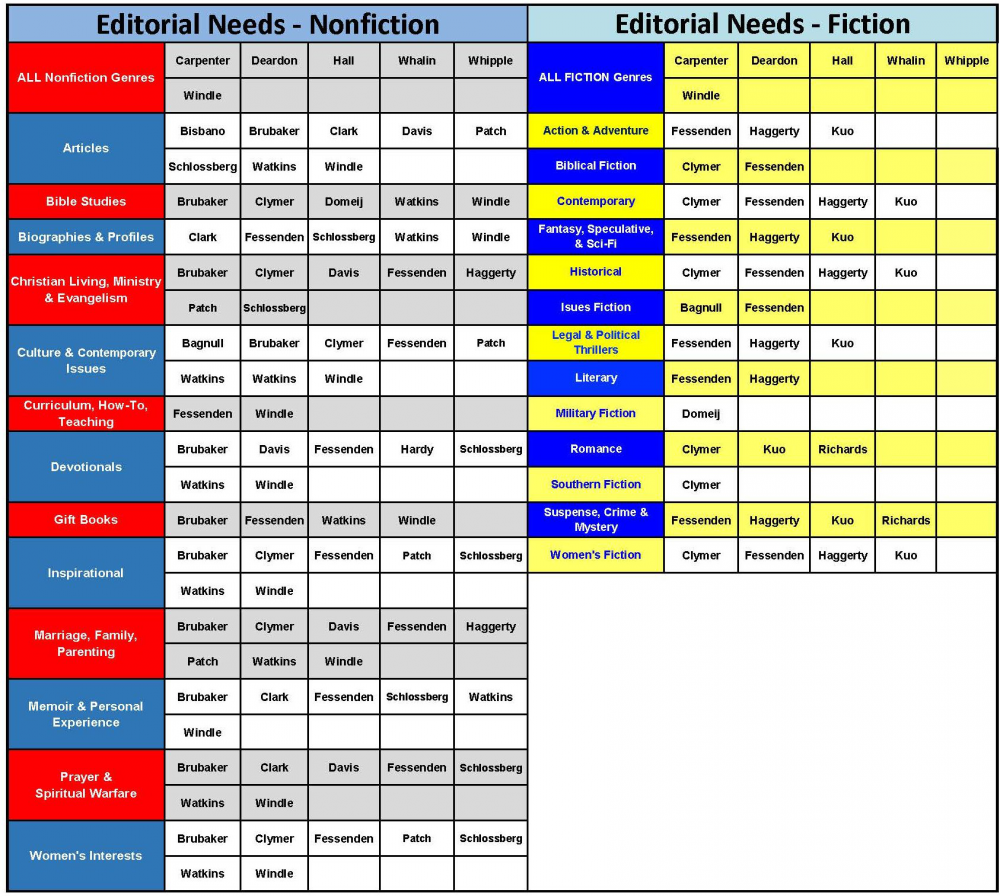 Click here for a PDF to print.
Add Tessa Hall: fantasy, speculative, supernatural fiction.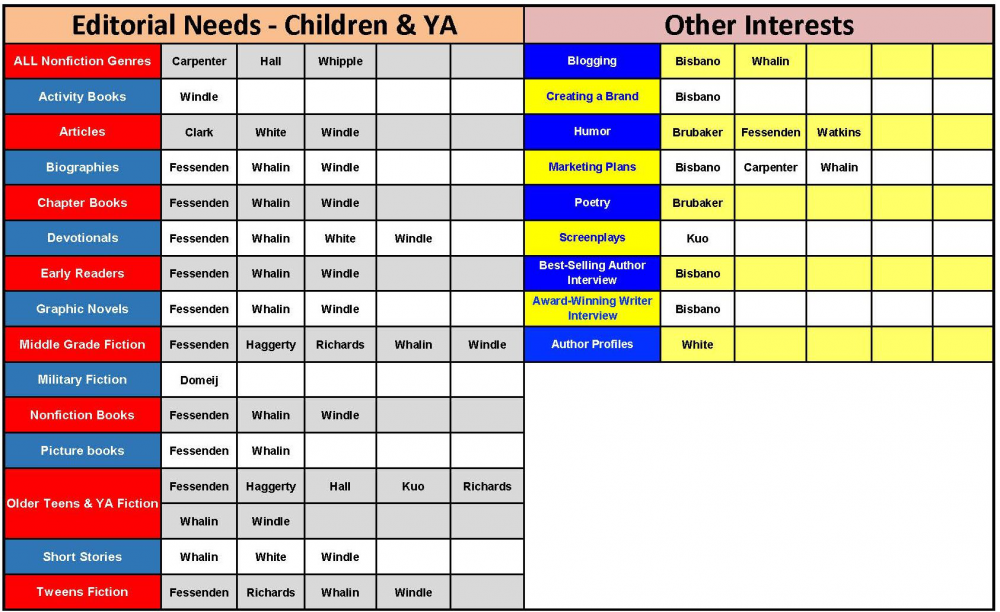 Click here for a PDF to print.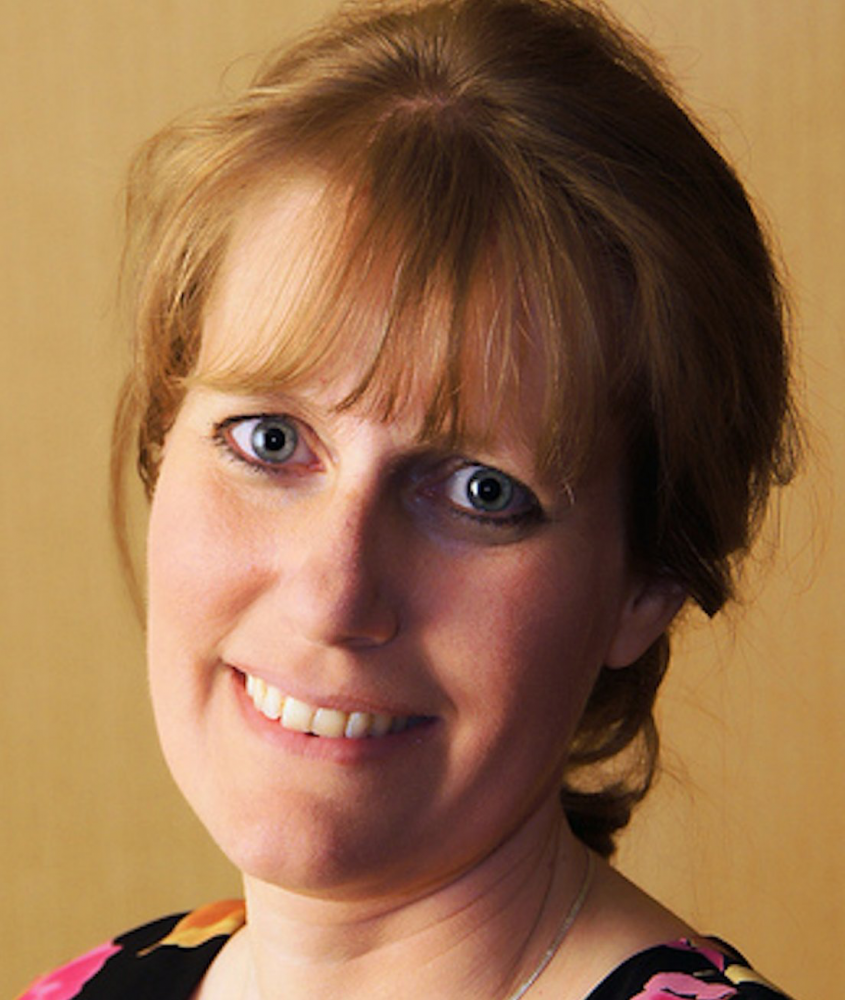 Debbie Maxwell Allen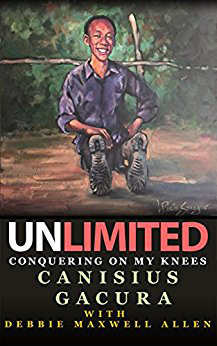 Project Manager
Good Catch Publishing
Scrivener Expert
Author

Debbie works as a project manager for Good Catch Publishing, a company that publishes testimony books for individual churches. She teaches Scrivener workshops at all levels and offers one-on-one Scrivener tutoring. She has written three young-adult historical novels, and has published a memoir for a wheelchair-bound Rwandan pastor, Unlimited: Conquering on My Knees. She lives in the Rockies with her husband, a couple of boomerang kids, a Golden Retriever, and two cats. Check out her blog of free resources for writers at http://writingwhilethericeboils.blogspot.com.
Early Bird Workshop: Scrivener from Zero to 60: Get Comfortable, Get Writing (2-part workshop, E1 and E7, Wednesday, 1:00 – 4:00)
Scrivener writing software – everyone loves it, but what writer has time to learn something new? And most writers already using Scrivener miss out on some of the program's best elements. This workshop will help you start, literally, at zero, and get up and running right away. Even long-time users will learn to take advantage of features they didn't know were available including a baker's dozen ways for you to polish your project to perfection. Even if you're not "technical," Scrivener will help you write faster. Click here to try it free for 30 days.
Early Bird Workshop: Pump Up Your Writing: Using Strong Verbs in Fiction and Nonfiction (Wednesday, E15)
Writers hear the advice to avoid adverbs and to shun strings of adjectives and clichés. One way to do all three is to strengthen your verbs. Send your verbs to the gym! There are plain-vanilla verbs, and there are rocky-road-with-chocolate-sauce-and-whipped-cream-verbs. The verbs you choose will make a difference in your manuscript. Bring some excerpts from your work in progress, and enjoy hands-on exercises to pump up your prose.
Workshop: Deepening Your Descriptions (Thursday, 2B)
Do your descriptions sound flat? Do you read other authors who seem to do a far better job describing even the mundane? Learn why bestselling authors don't stop at good description—they take extra steps that breathe life into dull prose. Whether you write fiction, memoir, or nonfiction, take your descriptions to another level with these three key techniques.
Paid Critiques: Nonfiction – Memoir. Fiction – Fantasy, historical. Children/YA – Young adult, general/women's fiction.
Editorial Needs: Good Catch Publishing creates testimony books for churches to use as evangelism tools. Each book contains seven testimonies of church members, with each story running 3,500 – 7,000 words. GCP publishes up to 200 books per year, and actively seeks writers looking for a steady job in nonfiction. Writers interview a storyteller, and complete the story, working with an editor to polish the final product. Hired writers receive training and agree to be available for three or more stories each month. Pay for each story is $200. Debbie is looking for writers of creative nonfiction to interview individuals and write their story for chuch testimony books, used as evangelism tools. Training is provided.
---
Susan Baganz
Editor, Pelican Book Group
Author Unable to come

www.susanbaganz.com
---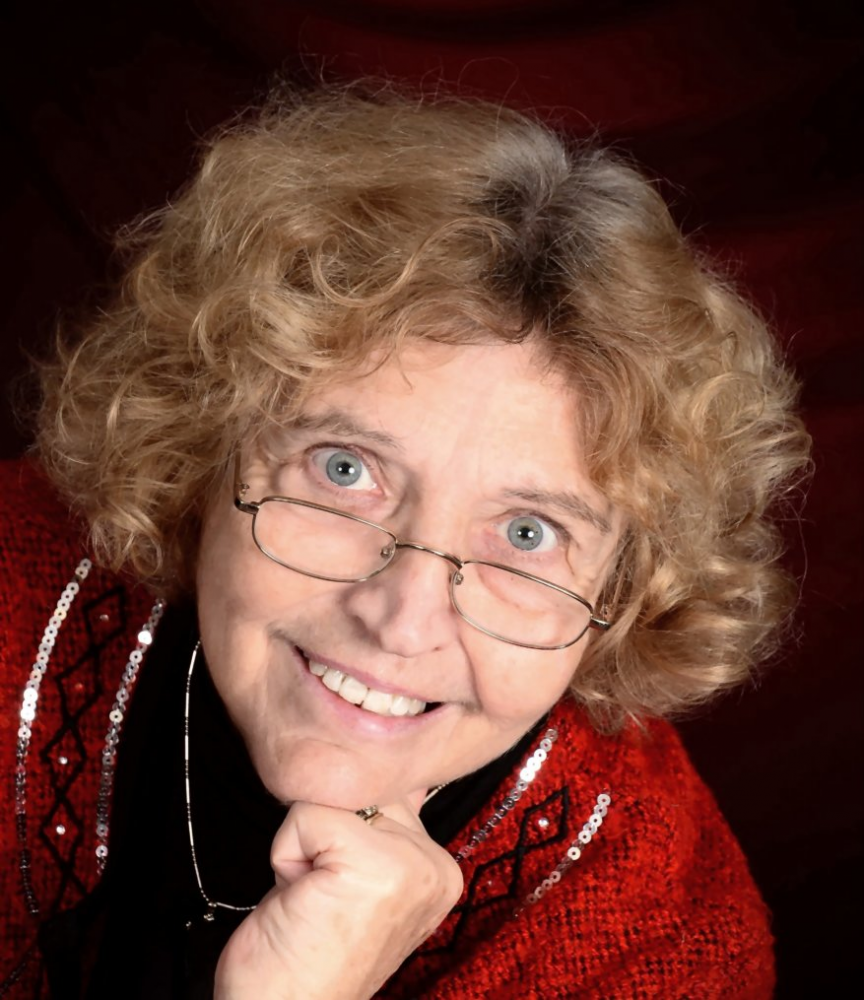 Marlene Bagnull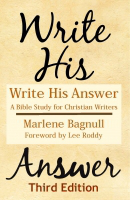 Conference Director
Publisher, Editor
Ampelos Press
Author, Speaker
www.writehisanswer.com

Marlene is the director of the Colorado and the Greater Philly Christian Writers Conferences and the publisher/editor of Ampelos Press, a small subsidy house that helps Christians self-publish affordably yet professionally. She has over 1,000 sales to Christian periodicals and is the author of five books including Write His Answer – A Bible Study for Christian Writers (in print for 25 years). She is also the compiler/editor of four books.
Editorial Needs – Ampelos Press publishes only one or two titles a year. I am especially interested in helping authors indie publish books about missions and the needs of children such as The Place of the Mourning Doves – Reaching Out to Romanian Orphans and Benard's Vision – The Quest of a Kenyan Pastor. I will also consider issues fiction.
---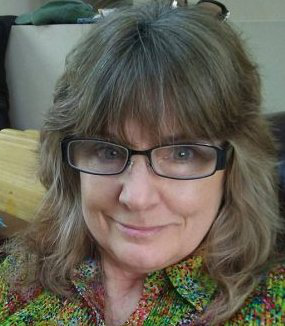 Cherrilynn Bisbano
Speaker, Teacher, Writer
Managing Editor, Almost an Author A3
Manuscript Reader for Cyle Young, Hartline Agency
Coach, The Write Path Coaching
Christian Leaders Institute-certified
www.truthtoshine.blogspot.com

Cherrilynn is a speaker with WomenSpeakers.com and By Design Ministries. She loves the body of Christ and desires to be used by God to minister. God has blessed her with the position of Managing Editor of Almost an Author A3. She prays for each writer by name and has had the privilege to coach some of our writers. She is a two-time winner of Flash Fiction Weekly, published in Refresh, MTL, Christian Rep, Amramp, and other online magazines. She had the honor of guest blogging at Christian Communicator and is a regular contributor to The Good News Newspaper. She was awarded a book contract at the Writer to Writer conference and is currently writing a devotion book and a YA novel with her 15-year-old son. Cherrilynn is also the Director of Dream Fetchers, a nonprofit that rescues dogs and trains them as service dogs for veterans and those with autism.
Workshop: The W.R.I.T.E. Prayer (Thursday, 1A)
Prayer is vital for the Christian life. It empowers and gives us focus for the day. The W.R.I.T.E. prayer is in an easy-to-learn acrostic format—a great tool for the writer, editor, or publisher to commune with their Father in heaven. Learn to intercede for others, get inspired, and defy writers block. Our relationship with God and others will grow as we pray the W.R.I.T.E. Prayer.
A note from Cherrilynn: I will make myself available to pray with anyone during the conference, while I take appointments, in the lunch line, or after hours. If a man desires prayer, I will have a man in place to pray with us. My spiritual gifts are compassion, teaching, and acts of service. I'm compelled to pray for people. I'm blessed to storm the gates of heaven on behalf of my brothers and sisters in Christ. I am a member of Hollywood Prayer Network. God has given me a burden to pray for over 25 pastors, along with movie stars and famous authors (no names mentioned). I have been teaching prayer for 20 years at retreats and Bible studies. My new book, True Star Quality, has an entire chapter dedicated to prayer. I have spent hours in the study of prayer and memorizing prayers in the Bible. People confide in me and tell me they don't know how to pray and ask me to teach them.
Editorial Needs: We seek new writers for our website, Almost an Author (A3). Since July 1, 2015 ,we have had over 100,000 hits. Our contributors are aspiring writers who want to grow their craft and social media platform. We partner with Jerry B. Jenkins and Suzy Q to encourage, educate, and equip writers for the glory of God. Many of our contributors have become published and awarded book contracts while writing for A3. Guidelines for submissions at http://www.almostanauthor.com/submissions.
---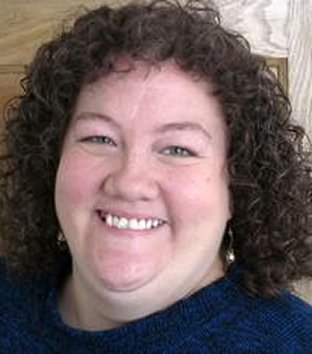 Beth Brubaker
Assistant Editor
Ruby for Women Magazine
www.bethbrubaker.com
Beth is Assistant Editor and a columnist at Ruby for Women Magazine. She also is a humorist, poet, and songwriter. Her work has won awards, and her first video was shown at the Colorado Christian Writers Conference as well as the Greater Philly Christian Writers Conference in 2014.
Beth has worked with several magazines, including Crafts and Cotton Spice, with an honorable mention in Writer's Digest writing prompts. She has also won four awards at the West Branch Writer's Conference for every category she entered, winning two first place slots for Advanced Poetry and Blog Post, second place for Personal Experience, and third place for Children's Story.
Beth has been a Christian since her early twenties, and she has been married to her "Knight In Dented Armor" since 1997. Beth is the mother of two teenage children and three cats. (She still hasn't told the cats they were adopted.) Her oldest child has Asperger's and helps her see things a little differently through his eyes. Beth's passion is the written word. She shares her brand of humor with the world through poems, songs, and stories. She enjoys sharing her struggles and experiences, encouraging others to find their own passions and attain what they want out of life while finding joy and humor along the way.
Editorial Needs: Ruby for Women seeks to provide a creative avenue of expression for new and experienced writers as we believe that God has given a voice to every Christian woman. Needs interesting solutions for family/kid issues, family fun, creative ideas for the home, personal stories of triumph. Also Christian living, Christian ministry and leadership, devotionals, family and parenting, humor, inspirational, marriage, memoir, prayer, and women's interests. Poetry is accepted, but we prefer articles and stories.
---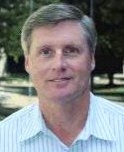 Larry Carpenter
President & CEO
Christian Book Services, LLC
Carpenter's Son Publishing
Clovercroft Publishing
www.ChristianBookServices.com

Larry is President and CEO of Christian Book Services. He has served in the Christian publishing industry for almost thirty years, having served as President of Spring Arbor, VP of Thomas Nelson, and President of Standard Publishing. Under his two imprints of Carpenter's Son Publishing and Clovercroft Publishing, Larry's company has helped authors independently publish over 400 books. Through independent publishing, authors are able to publish books that are as well designed, edited, and printed as the traditional publishing houses. In addition, books are distributed by the major distributors and sold to the bookstores by their large sales-force. But because the author is independently publishing the book, they have complete intellectual, creative, and editorial control over the book – something that they don't get in the traditional publishing model.
Workshop: Publicity and Paid Advertising (Saturday, 6F)
There's an old adage in publishing, "No one ever bought a book they had never heard of." Two of the best ways to get the word out are through publicity and paid advertising. But they can be two of the most expensive arrows in your marketing quiver. Find out how to get the most out of your publicity and advertising without breaking the bank.
Paid Critiques: Nonfiction (most genres), fiction (any genre), marketing plans.
Services: Cover design, layout, printing, independent publishing, marketing.
Editorial Needs: Nonfiction (most genres); fiction (any genre); children's, tweens, YA, older teens (most genres).
---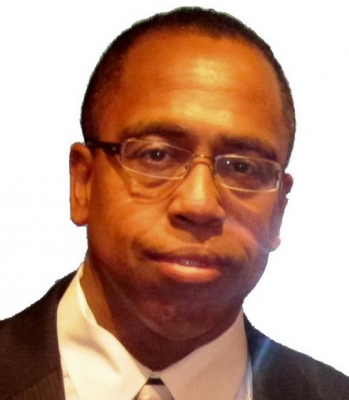 Terrence Clark
Minister/Elder/Author/Cartoonist
Founder & Chief Editor
The Glory Cloud Publications, LLC
Voice of One Online
Club K4C

Terrence is also a certified Life Coach specializing in Christian coaching. He is the founder of The Victorious Life Coach. He received his coaching certificate from the Orange County School of Life Coaching. Terrence is an ordained minister and elder. He has been in ministry for over 33 years. He also served in corporate America at a major utility company in the northeast for 28 years. He did not seek to serve in the upper echelon of management because of ministry calling. However, he was named a part of that level of leadership in 1997 for godly and positive influence.
Terrence has been an inspiration to many people and is known by his faith-filled insight into the Word of God and the anointing to translate that into tangible revelation for those who desire to advance in their heavenly relationship. He publishes a news magazine that interviews church leaders and everyday Christians in their personal life impact to the church and community. He is also a music vocalist, playwright, and author. He has written and directed multiple skits and plays. He is the founder of a universal kids' club. He is Prayer Director of the Breath of Life Prison Ministries; serves as an associate pastor, minister, and elder at two churches; and is in association with other like organizations.
Workshop: Giving Purpose & Intent to Your Writing (Friday, 4B)
You've heard everyone has a story. And, you said, one day I'll write mine. Before you pick up a pen or start pounding the keys of your laptop, understanding the intent and purpose of your writing and side-step frustration and unreal goals. Find out that your story, script, poem, article is more than just a collection of words, ideas, or imagery, but perhaps a tool to reach (and minister to) someone in this world of seven billion plus.
Paid Critiques: Nonfiction – articles, biographies/profiles, memoir/personal experience, prayer & spiritual warfare. Children & YA – articles.
Editorial Needs: Nonfiction – testimonies over 500 words. Events, noteworthy causes, incidents, or personalities that would be informational to the church at large.
---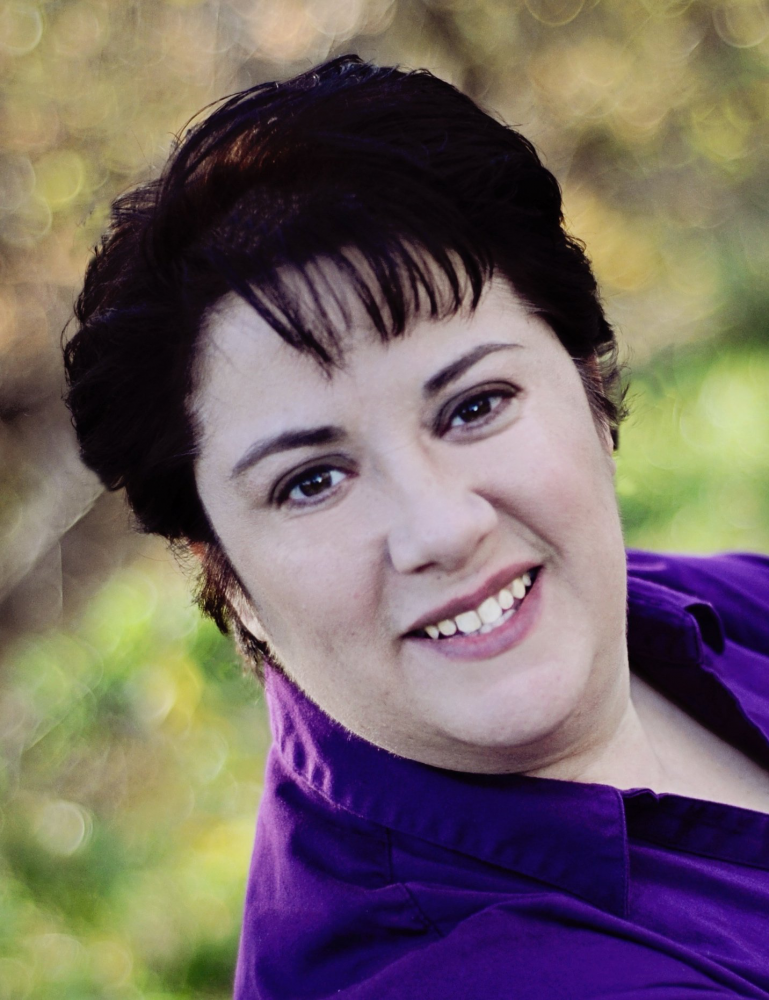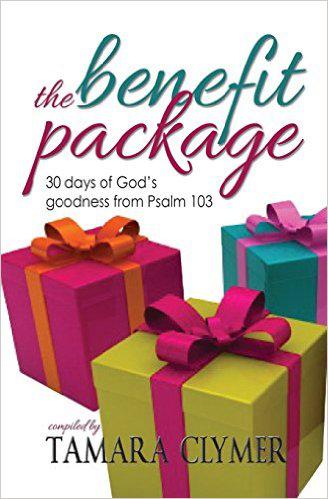 Tamara Clymer
Founder & Publisher, CrossRiver Media Group
Award-winning Television and Newspaper Journalist
Speaker

Tamara is an award-winning television and newspaper journalist as well as a speaker and publisher. Born and raised in the Midwest, she earned a journalism degree from Kansas State University. After working for fifteen years in the television and newspaper industries, she felt it was time to use her writing skills to glorify God. In 2010, she founded CrossRiver Media Group – a Christian publishing company that has gone on to produce award-winning books including Christian Small Publishers of the Year and SELAH Award winners. Tamara encourages her authors to use social media as an important tool in placing their books in front of a new audience. She teaches writers to do the same at Christian writers conferences all across the country. Tamara has been married to her high school sweetheart, Shad, for more than twenty-five years. They have four children and live in western Kansas, where they keep busy with their kids' high school sports, church activities, and family camping trips to the mountains.
Workshop: Creative Marketing Plans (Thursday, 4F)
When publishers look at your proposal, they want to know what you plan to do to market your book. They aren't so much interested in your 500 Facebook friends or the 800 members of your local church. They need to know what you will do after you work through those lists to keep your book moving. Tamara will offer some specific ideas to move you outside of your marketing box and get your book noticed.
Paid Critiques: Fiction – biblical fiction, contemporary, contemporary romance, historical, romance, romantic suspense, women's fiction. Nonfiction – Bible studies, Christian living, devotionals, family and parenting, marriage, memoir, spiritual growth, women's interests, and book proposals. Other – blogging,creating a brand, marketing plans, website evaluation.
Editorial Needs: Nonfiction – We publish books for women on Christian living, family and parenting, marriage, spiritual growth, and Bible studies. Fiction – Biblical, contemporary (including contemporary romance), historical, romance, romantic suspense, women's fiction. We are not taking children or YA at this time and are not considering memoir.
---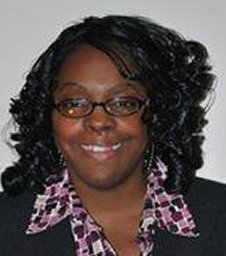 Krystalyn Davis
Founder & Editor, The Family Life Project
(a virtual community resource center)
Licensed Clinical Social Worker
Krystalyn is a licensed clinical social worker with over 10 years of clinical experience. She received her undergraduate degree in Human Development & Family Science from Messiah College in Mechanicsburg, PA. Later she pursued her Master's Degree from Fordham University in the Bronx, NY.
Krystalyn has worked in several nonprofit sectors providing services for community centers, healthcare agencies, higher education institutions, and with the military.
She also has worked as a grant reviewer for the past 5 years with the Department of Health & Human Services, Department of Justice, and Administration on Children, Youth, and Families.
Her latest endeavor is the development of The Family Life Project which is an online resource center for families. It is a program that aims at meeting the practical, emotional, and spiritual needs of families in crisis.
During her leisure time, she enjoys traveling, writing, and volunteering within her local church and community.
Paid Critiques: Nonfiction - book proposals, culture/contemporary issues, spiritual growth, Bible studies, devotionals, articles, or memoirs.
Editorial Needs: Nonfiction – Christian living, culture/contemporary issues, devotionals, family/parenting, gift books, health, inspirational, marriage, singles, personal experience, prayer, spiritual growth, women's interests, men's interest, college students/young adults, 55+ community group, articles, and devotionals.
---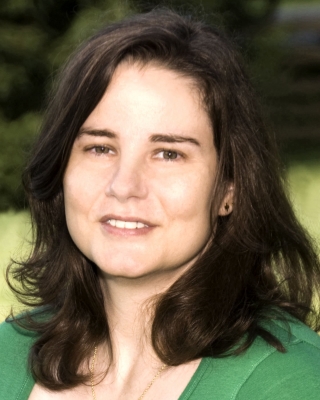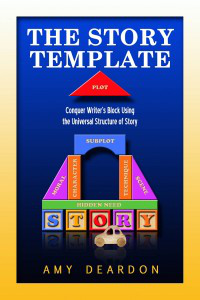 Amy Deardon
Author, Scientist, Former Skeptic
www.amydeardon.com
Publisher, Taegais Publishing LLC

Amy is an award-winning author, publisher, and budding online entrepreneur. She is eager to help writers take their words to the next level through story or nonfiction coaching/editing and guiding them through the self-publishing minefield. In her life B.C. (before children), she was a Ph.D. scientist under a different name who did bench research. Now married, she lives with her husband and two children near Washington D.C.
Early Bird Workshop: Subplot Sanity (Wednesday, E4)
Learn how to build a resonant story by developing the five types of narrative strands into a story that weaves and tangles delightfully.
Early Bird Workshop: Ebooks that Sell (Wednesday, E8)
How to find irresistible topics for both fiction and nonfiction, tactics to make your ebooks better than others, and some marketing tips to get great sales.
Workshop: Going Indie with CreateSpace (Friday, 3E)
We'll look at the process and pieces: interior formatting, cover design, why POD printing is best, securing an ISBN and bar code, and more.
Paid Critiques: Nonfiction – most genres. Fiction – any genre.
Editorial Interests: We're a small press and fairly full. Appointments and paid critiques can give feedback for manuscript organization and marketability (both fiction and nonfiction).
---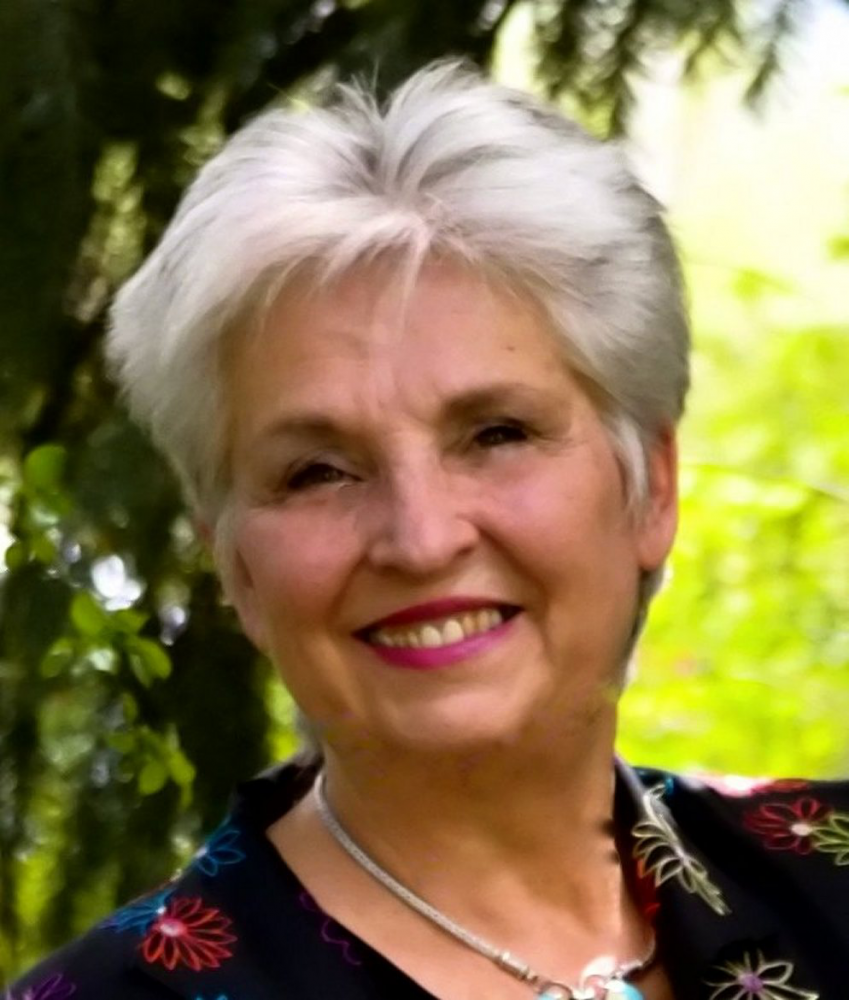 Scoti Domeij
Publisher & Acquisitions Editor, Blackside Publishing
Editor, Havok Journal
Director, Springs Writers

Scoti has held various responsibilities with 10 traditional publishers, including author; editor; senior research assistant; copywriter; marketing director; and production, art, and design coordinator. As Director of Springs Writers, which offers monthly conference-quality workshops and bi-annual writing boot camps, Scoti's passion is to help writers hone their skills, pursue their passion, and publish the story God embedded in their hearts.
Scoti has published over 400 articles in such diverse periodicals as New York Times, Southwest Art, School Daze, Sam Journal, Contemporary Christian Music, Focus on the Family magazine, and other parenting magazines. She contributed to Violence of Action: The Untold Stories of the 75th Ranger Regiment in the War on Terror (Blackside Concepts), Love is a Verb and Heaven Touching Earth (Bethany House), Christmas Miracles (St. Martin's Press), Extraordinary Answers to Prayer: In Times of Change (Guideposts), and The Mommy Diaries: Finding Yourself in the Daily Adventure (Revell). She authored Bible Heroes (Rainbow Publishers) and co-authored Wrong Way, Jonah (Harvest House Publishers) with Kay Arthur.
Scoti is the proud Gold Star mother of Army Ranger Sgt. First Class Kristoffer Domeij, KIA October 22, 2011, in Afghanistan on his 14th deployment, the most deployed solder in American history to be killed in action. As a result of her loss, God opened the door for Scoti to become the Acquisitions Editor for Blackside Publishing. In her role as an editor and a contributing writer for Havok Journal, an online Huff-post-style journal targeted to and written by military personnel and veterans, Scoti opens conversations on subjects-you're-not-supposed-to-talk-about.
Continuing Session: Think Like a Marketer – Your Book Launch Game Plan
Are you a new, aspiring, published, or self-published author? Most authors spend their time writing a manuscript and very little time figuring out how they'll market their book. The biggest secret no one tells you behind an author landing an agent or book contract or making money in self-publishing? A savvy book marketing plan. Your Book Launch Game Plan provides a step-by-step, month-by-month, how-to action plan that covers the nitty-gritty groundwork of book marketing. This continuing session lays out a 6-month timeline to build a social media platform, to create pre-release marketing buzz, to launch your book, and to promote your book throughout the year after your book launches.
Editorial Needs: Blackside Publishing is passionate about supporting the veteran and Gold Star Family communities and their causes. Our guiding principle? Great stories impact the audience, improve lives, and help bridge the military-civilian gap. We accept and review unsolicited, completed manuscripts, as well as agented submissions. We will not accept or review a project based on a query only. She is interested in military-themed topics and issues related to veterans, those servingi n the military, Blue Star families, or Gold.
Nonfiction - Most genres, anthologies, military/Veteran/Gold Star.
Fiction - We will consider nearly all styles and genres of fiction. Military-themed.
Children/Youth/Adult Nonfiction and Anthologies - We will consider all types of well-planned and developed nonfiction books.
Children, Middle Grade Readers (ages 8-13) and Teen Books (ages 12 and up) - We will consider picture books, story books, middle grade chapter books, and young adult titles. For middle grade and YA titles, you must submit a completed manuscript as well as a one-page synopsis of the book. If you submit a children's book you've illustrated, please include copies of your illustrations, but keep in mind that if we accept your manuscript, we may decide to choose our own illustrator. Fiction manuscripts for preteens and teens should contain believable characters with real-life appeal, contemporary issues woven into a strong plot,and circumstances with which tweens and teens identify. Click here for writer's guidelines.
---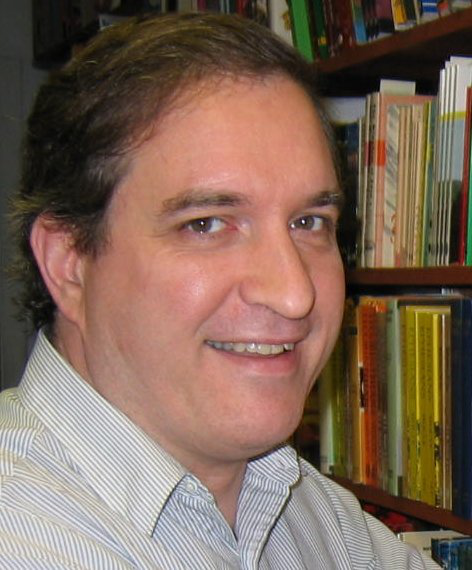 David E. Fessenden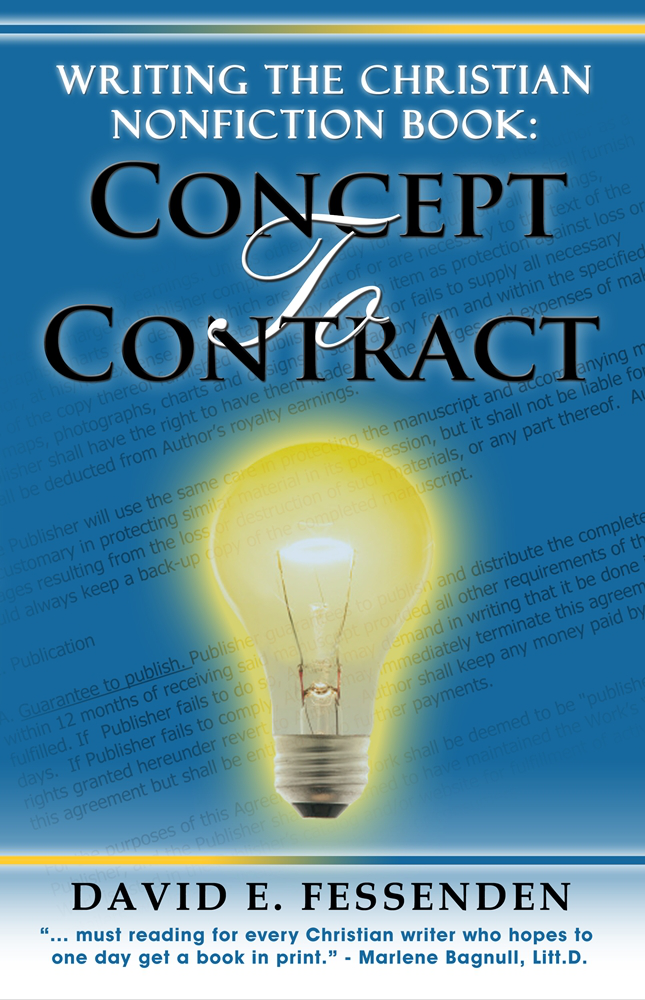 Publisher and Proprietor, Honeycomb House Publishing LLC
Literary Agent, WordWise Media Services
Author, www.davefessenden.com
Dave has degrees in journalism and theology, and over 30 years of experience in writing and editing. He has served in editorial management positions for Christian book publishers and was regional editor for the largest Protestant weekly newspaper in the country. He has published seven books, written hundreds of newspaper and magazine articles, and edited numerous books. He is a frequent speaker at writers' conferences. Two of his books, Writing the Christian Nonfiction Book: Concept to Contract and A Christian Writer's Guide to the Book Proposal, are based on his experience in Christian publishing. The Case of the Exploding Speakeasy, Dave's first novel, reflects his love for history and for the Sherlock Holmes stories of Arthur Conan-Doyle.
Dave and his wife, Jacque, live in south-central Pennsylvania and have two adult sons.
Early Bird Workshop: The Bible Is Not a Quote Book (Wednesday, E20)
Bible study is the most important research work that a Christian writer can do. This seminar shows how you can infuse your writing with a foundation of Scripture, rather than simply dropping in an occasional "proof-text."
Workshop: A Fly on the Wall in a Publishing House (Thursday, 2E)
A "fly's-eye-view" of how publishing decisions are made as well as some tips on what you can do to get your material off the slush pile.
Paid Critiques: Fiction – action/adventure, biblical fiction, contemporary, fantasy/speculative/sci-fi, historical, issues fiction, legal/political thrillers, literary, suspense/crime/mystery, women's fiction. Nonfiction – biographies/profiles, Christian living/ministry/evangelism; culture/contemporary issues, curriculum/how-to/teaching, devotionals, gift books, inspirational, marriage/family living/parenting, memoir/personal experience, prayer & spiritual warfare, women's interests. Children & YA – biographies, chapter books, devotionals, early readers, graphic novels, middle grade fiction, nonfiction books, picture books, older teens/YA fiction, tweens fiction. Other – humor.
Editorial Needs: Honeycomb House Publishing LLC is a subsidy publishing house, assisting Christian authors to publish their books at their expense, and reaping the full profit on the sale of their books. We believe there really is no such thing as self-publishing, because no one can publish a book completely on their own. Standing on Proverbs 16:24, "Gracious words are a honeycomb, sweet to the soul and healing to the bones," we are looking for gracious words that bring spiritual sweetness and healing.
Interested in Representing: As a literary agent for WordWise Media Services, Dave is interested in historical fiction (not romance) and speculative fiction (sci-fi/fantasy); nonfiction titles on Christian living, spiritual growth, and biblical studies. He is not interested in devotionals or memoirs.
---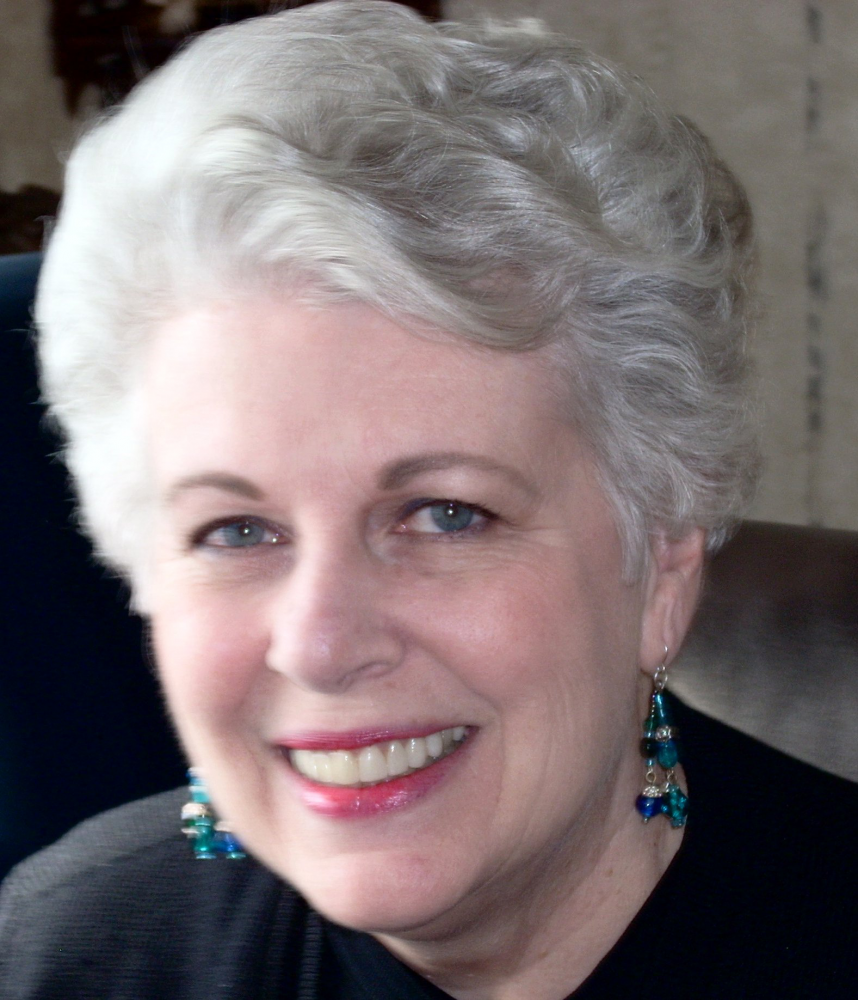 Deb Haggerty
Publisher, Elk Lake Publishing, Inc.

Currently, Deb is the Publisher of Elk Lake Publishing, Inc. (ELPI), an independent, royalty-paying publisher that "Publishes the Positive." ELPI looks for new writers with excellent manuscripts and publishes all genres of Christian fiction and nonfiction.
For the past 30-plus years, Deb's been writing stories about her experiences and has been published in over 20 books with 50-plus articles to her credit. Besides writing, she is an acclaimed freelance editor.
Deb has spoken throughout the United States and has been on the staff at several writers' conferences including the Glorieta Christian Writers' Conference, CLASSeminars, the Florida Christian Writers' Conference, the New England Christian Writer's Retreat, and the Advanced Speakers and Writers Association Conference.
Deb and her husband, Roy, have been married for thirty-four years and live in Plymouth, MA, with Coki the Dog.
Paid Critiques: Fiction – action/adventure, contemporary, fantasy/speculative/sci-fi, historical, legal/political thrillers, literary, suspense/crime/mystery, women's fiction. Nonfiction – Christian living/ministry/evangelism, marriage/family/parenting. Children & YA – middle grade fiction, older teens/YA fiction.
Editorial Needs: ELPI is seeking mystery, suspense, romance, historical, and contemporary fiction as well as nonfiction with a "twist" but no devotionals or Bible studies.
---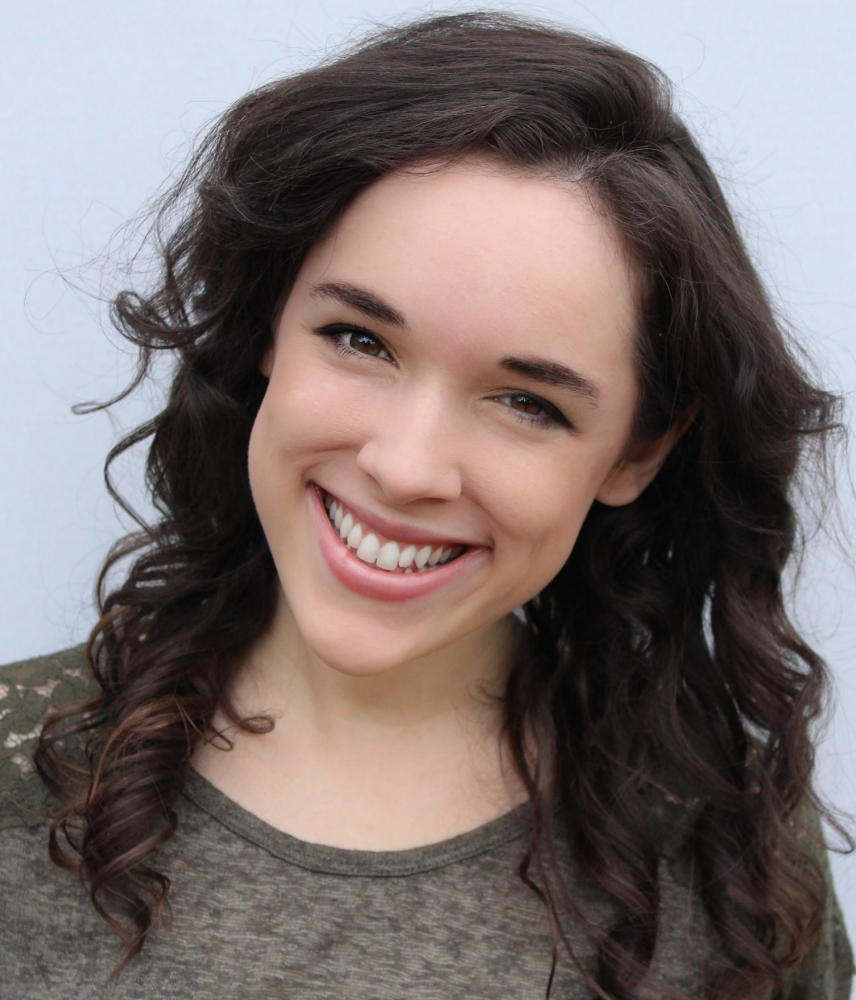 Tessa Emily Hall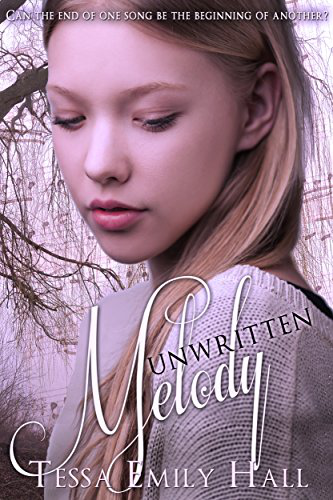 YA Acquisitions Editor for Illuminate YA
(Lighthouse Publishing of the Carolinas)
Founder/Editor, PursueMagazine.net
Associate Agent, Hartline Literary Agency
Author

Tessa's passion for shedding light on clean entertainment and media for teens led her to a career as a Jr. Agent at Hartline Literary Agency, YA Acquisitions Editor for Illuminate YA (LPC Books imprint), and Founder/Editor of PursueMagazine.net. The debut novel she penned at 16-years-old, Purple Moon (LPC Books) was a Selah 2014 Finalist. Her second YA novel, Unwritten Melody, released with Clean Reads fall 2016. Her teen devotional, working title Coffee Shop Chats, releases with Bethany House in 2018.
When Tessa's fingers aren't flying at 116 WPM across the keyboard, she can be found speaking to teens, decorating her insulin pump, and acting in Christian films. Her favorite way to procrastinate is by connecting with readers on social media (@tessaemilyhall); her blog, Christ is Write; and website: www.tessaemilyhall.com. Tessa believes that if God has given you the desire and ability to write, then He has a specific plan for bringing your dream to pass in His perfect timing.
Early Bird Workshop: How to Sell Your Book to an Agent: What to Do and What to Avoid (Wednesday, E3)
It's no easy feat to attract the attention of a literary agent, especially when it seems as though they're searching for a reason to reject your manuscript (which isn't a far stretch of the truth!). How can your submission stand out in the midst of an agent's slush pile? What can you do to avoid having your submission deleted as soon as the agent opens your e-mail? Come to this workshop and discover how you can increase your chances of signing with a literary agent.
Teens Write: You're Never Too Young to Begin (Saturday)
When I began my writing journey as a 15-year-old, I soon discovered that adults had differing opinions about teen writers. While most were supportive, others advised that I stay away from pursuing the writing journey until later in life. In this workshop, I'll give a brief overview of my writing journey—including how I received a publishing contract when I was 16 years old—and discuss the pros and cons of pursuing writing at an early age.
Teens Write: Fool an Agent or Editor into Thinking You're an Adult! (Saturday)
"You write well … for your age." Have you ever received this comment? While it certainly is a compliment, you might also find it a little insulting—especially if you're striving to pursue writing professionally. In this session, I'll share secrets I learned as a teen author that helped me gain respect and attention from professionals in the industry. You'll learn how to write like a pro by avoiding amateur mistakes, ways you can stay updated on the industry, and how to gain experience for your writing resume. Then, when it comes time to submit your book to an agent or editor, you'll shock them when they realize you're only a teen—that is, after you've already signed the contract.
Paid Critiques: Fiction – all genres. Nonfiction – all genres. Chldren & YA – all genres.
Looking for:
As acquiring editor for Illuminate (LPC): Young Adult and New Adult Fiction in all genres.

Pursue Magazine: Blog posts for the website, magazine articles, filler articles, and devotionals. Please see PursueMagazine.net for writing guidelines.

As a Hartline Jr. Agent under Cyle Young: All Fiction and Nonfiction for General and Christian Markets. She specializes in Young Adult, New Adult, and Middle Grade Fiction.
Services for writers: Tessa offers freelance editing services, blog tour services for authors, and a 3-month writing mentoring program for teens and young adults.
---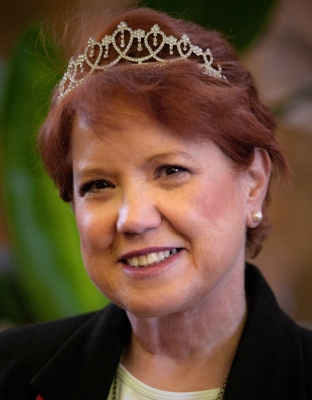 Debbie Hardy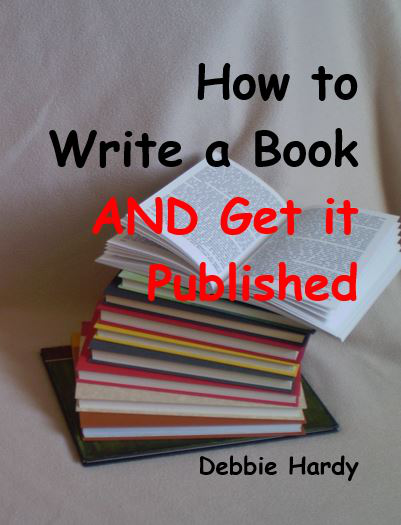 Representative, ChristianDevotions.us
Author, Speaker
Queen of Resilience
www.debbiehardy.com

Debbie, the Queen of Resilience, didn't start writing until age 57. Since then, she has published three books on cancer caregiving, being fabulous, and how to write and publish your own book. She's also written devotions and guest blogs and contributed to anthologies. A Colorado resident and accomplished pianist, Debbie is a member of Advanced Writers and Speakers Association, National Speakers Association of Colorado, and several writers groups where she mentors aspiring authors. She loves sharing ideas on how to fight age and become fabulous! Gramma Debbie is living proof that you're never too old to live your dream.
Workshop: Get the Book Inside You to Come Out (Saturday, 5E)
How do you get the book inside you to come out? And then what? We'll cover the process, from writing to pitching, submitting, publishing, publicity, and marketing. And you'll get a basic knowledge of writing terms, dispelling many myths of the publishing world.

Editorial Needs: Nonfiction - Devotionals. ChristianDevotions.us welcomes submissions from published authors, seasoned writers, and aspiring writers. For guidelines and helpful writing tips, click here.
---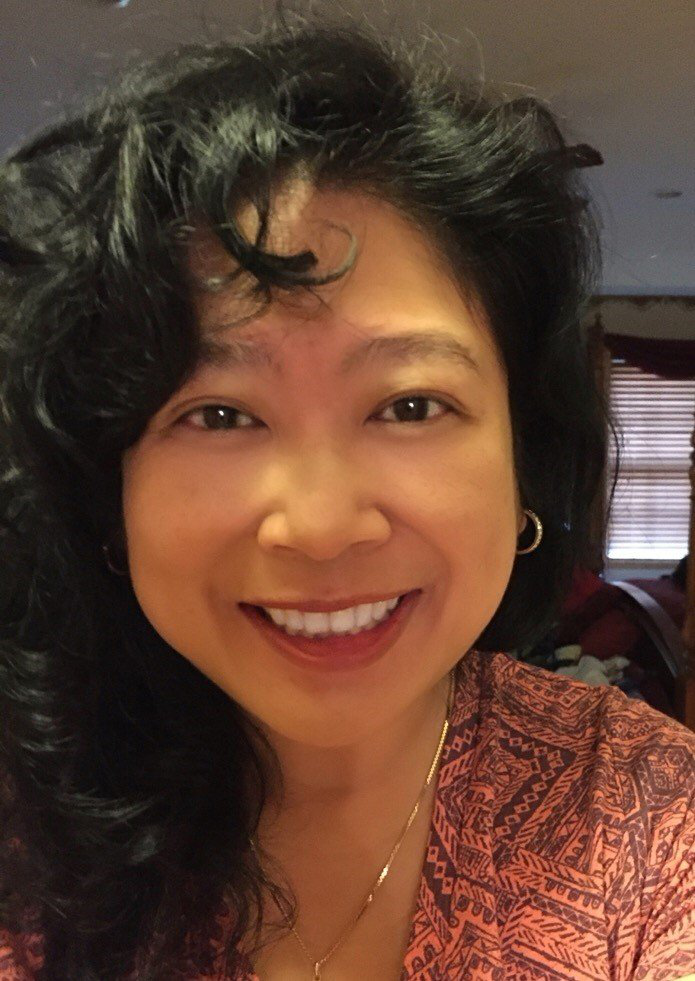 Rowena Kuo
CEO, Executive Editor of Brimstone Fiction
Development Executive Producer,
Lighthouse Productions of the Carolinas Media Group
http://www.rowenakuo.com/
Rowena is the CEO and Executive Editor for Brimstone Fiction. She is also the Development Executive Producer for Lighthouse Productions of the Carolinas. With over 15 years of ministering to children, youth groups, young adults, and now women and family groups, Rowena advocates for writers to build God-centered support systems consisting of people, perseverance, practice, and most of all, prayer. She has written for Christian Devotions, Written World Communications, Splickety, and the 168 Write of Passage. When not working on words or films, she is a full-time mom with secret aspirations for spaceflight.
Early Bird Workshop: The Most Common Writing Mistakes & How to Fix Them (Wednesday, E16)
Rejected and don't know why? What distinguishes a professional manuscript from those requiring revision? The top 10 reasons for rejection a publisher won't tell you about, and what you can do to avoid these mistakes.
Workshop: Backstory Blowout (Thursday, 1C)
The eradication and successful reintegration of pesky backstory information. Have you ever been told to remove backstory from your novel, but you think your story needs it to make sense? Discover techniques to remove backstory and reincorporate it into your manuscript where and when it belongs.
Workshop: Adapt Your Story into a Screenplay (Friday, 4G)
Step-by-step formula for adapting either a full-length novel into a 2-hour screenplay or a short story into a 15-min film. What essential elements a screenwriter should incorporate to interest potential producers.
Workshop: Trending Now! (Saturday, 5F)
Ever wonder how to get your book into the hands of your intended audience? Let's talk about the trend of today's bestsellers and ways you can get your book to the top of the charts. Whether you are yet to be published or a multi-published author, we will discuss steps where your book can market itself. From cover to cover, no matter what genre, get your book published and prepared for a successful launch.
Paid Critiques: Fiction – action/adventure, contemporary, fantasy/speculative/sci-fi, historical, legal/political thrillers, romance, suspense/crime/mystery, women's fiction. Children & YA – older teens/YA fiction. Other – screenplays.
Editorial Needs: Brimstone Fiction seeks engaging, well-written stories in the genres of Speculative Fiction (YA Science Fiction and YA Fantasy) and chiller thrillers with supernatural/paranormal elements. I will be open to considering all genres of fiction, but I will be more interested in your work if you already know your audience. During appointments, I would like to see a one-sheet and the first chapter of your novel. I look for authors with enthusiasm and a willingness to develop their writing skills, whether they are just at the beginning of their writing career or multi-published world-wide. Although Brimstone Fiction maintains a Christian worldview, our audience will extend to the general market. I look forward to meeting you, no matter where you are on your career path as you continue to Write His Answer.
---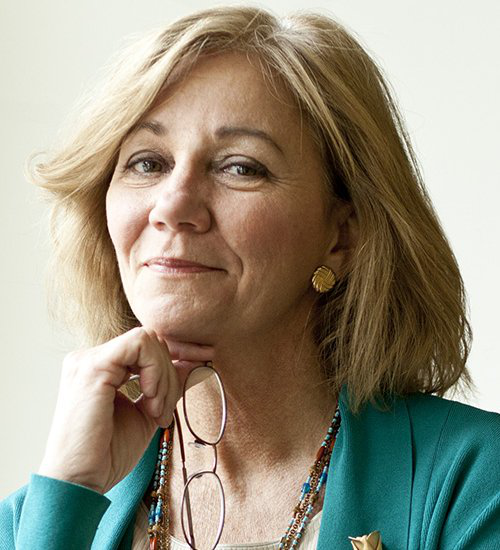 Beth Patch
Senior Producer and
Internet Acquisitions Editor for CBN.com

Workshop: Writing for CBN.com (Thursday, 2G)
CBN.com is the official website of the Christian Broadcasting Network and The 700 Club TV show. Each week, over 2 million pages are opened on the site and each month over 3.7 million NEW visitors come to the site. It offers a tremendous opportunity to minister to others on a variety of topics. In this workshop, you will learn what types of content CBN.com accepts for each section of the online magazine, your rights regarding content shared with CBN, and to whom at CBN you should submit your articles and ideas.
Editorial Needs: Click here for submission guidelines.
---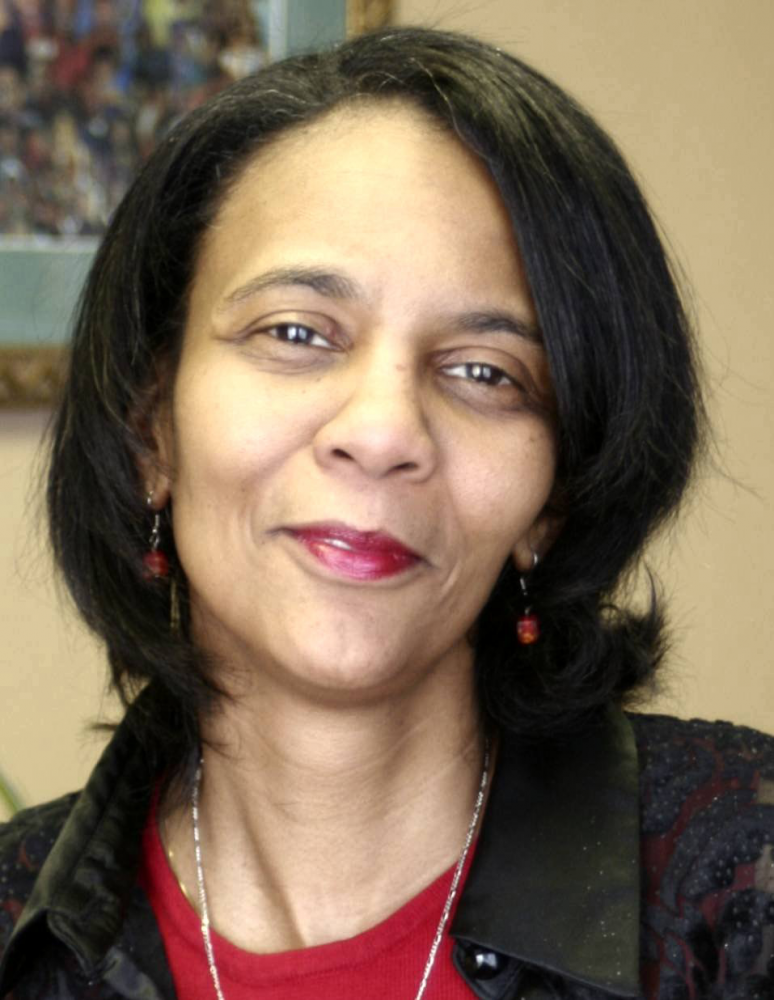 Cheryl L. Price, Ph.D.
Editorial-at-Large, Urban Ministries (UMI)
Dr. Price served as Vice President of Editorial and currently serves as Editorial at-Large at UMI (Urban Ministries, Inc.) and the UMI Scholars Board. She has also served as Minister of Christian Education at Metropolitan Baptist Church in Washington, D. C.; Assistant Pastor and Minister of Christian Education at Mount Zion Baptist Church, Seattle, Washington; and presently volunteers in the Children's Ministry, Justice Ministry, P.A.D.S. (homeless ministry), at New Faith Baptist Church in Matteson, Illinois. A native of Washington, D. C., she received her academic training at the American University in Washington, D.C., and received a B. A. in Early Childhood, Elementary Education, with a concentration in Special Education; the Colgate Rochester Crozer School of Divinity, with a Master of Divinity; the School of Theology at Claremont, Claremont, California; and the DePaul University, Chicago, Illinois, an Integrated Marketing Certificate.
Dr. Price is an ordained minister, Christian Education workshop developer and presenter, and the author/co-editor of several books and articles, including Peace in the Midst of a Storm (from Sister to Sister); A Small Still Voice—A Faithful Remnant (from The African American Study Bible); The Contributions of Black Women to Religious Education from Precepts for Living; The Black Church Project: American Association for the Advancement of Science; Family Ties—Restoring Unity in the African American Family; Encountering Jesus; Searching for Truth; Living in the Excellence of Jesus; With These Hands; The Family; and Tell It! Shout It!: Witnessing for Jesus; Jesus' Wireless connection…Faith, Hope, and Love; Truth, Justice, and Power…The Jesus Way. Additionally, over the years, Dr. Price and her children have created a "Safe House" where children and teens visit or live and in an extended family environment. Dr. Price enjoys sharing the love of Jesus though education, preaching, teaching, and justice.
UMI offers a wide array of publications and media products that speak directly to African-American culture. Designed by leading Christian educators, the material includes comprehensive teaching guides, Sunday School curriculum, intensive Bible studies, kid-friendly Vacation Bible School activities, and so much more!
---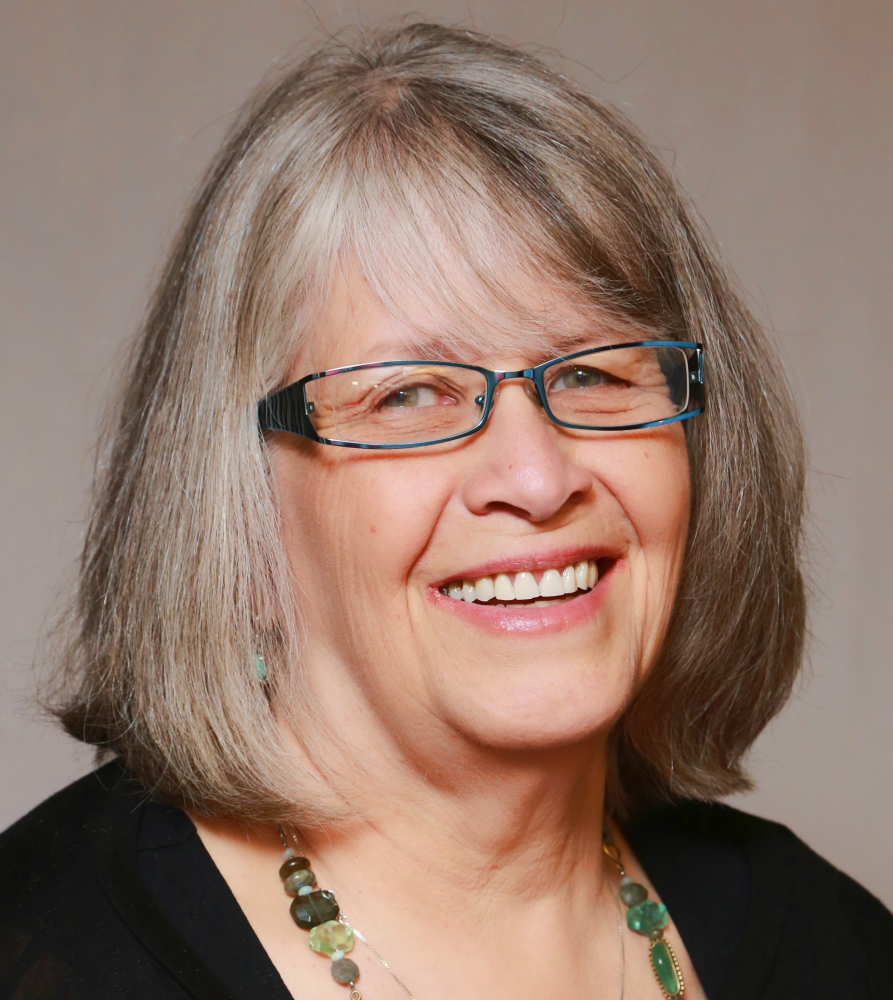 Chris Richards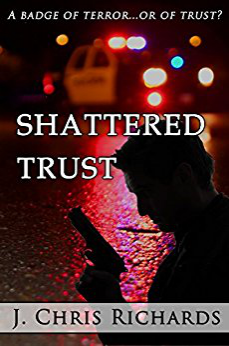 General Editor & Representative
Lighthouse Publishing of the Carolinas
Founder WAY - Words and Youth
Author & Editor
www.passingthequill.com

Chris has been writing and working with other writers as long as she can remember. She is a member of several writers groups and a regular speaker at the Colorado and Greater Philly Christian Writers Conference and Writers on the Rock Writers Conference.

Her hobbies include photography, reading, needlework, and experimenting with painting and drawing. She likes to spend time with her family traveling throughout her home state of Colorado as well as exploring the rest of the United States and other countries as she searches for story ideas and characters. Chris' passion is to encourage and uplift others, especially writers and military/paramilitary spouses. Seeing their success is one of her joys.
Early Bird Workshop: Writing Over 50 (Wednesday, E19)
Ever feel like you are too old to start writing? This interactive workshop discusses the pros and cons of starting a writing career later in life.
Paid Critiques: Fiction – romance, suspense/crime/mystery. Children & YA – middle grade fiction, older teens/YA fiction, tweens fiction.
---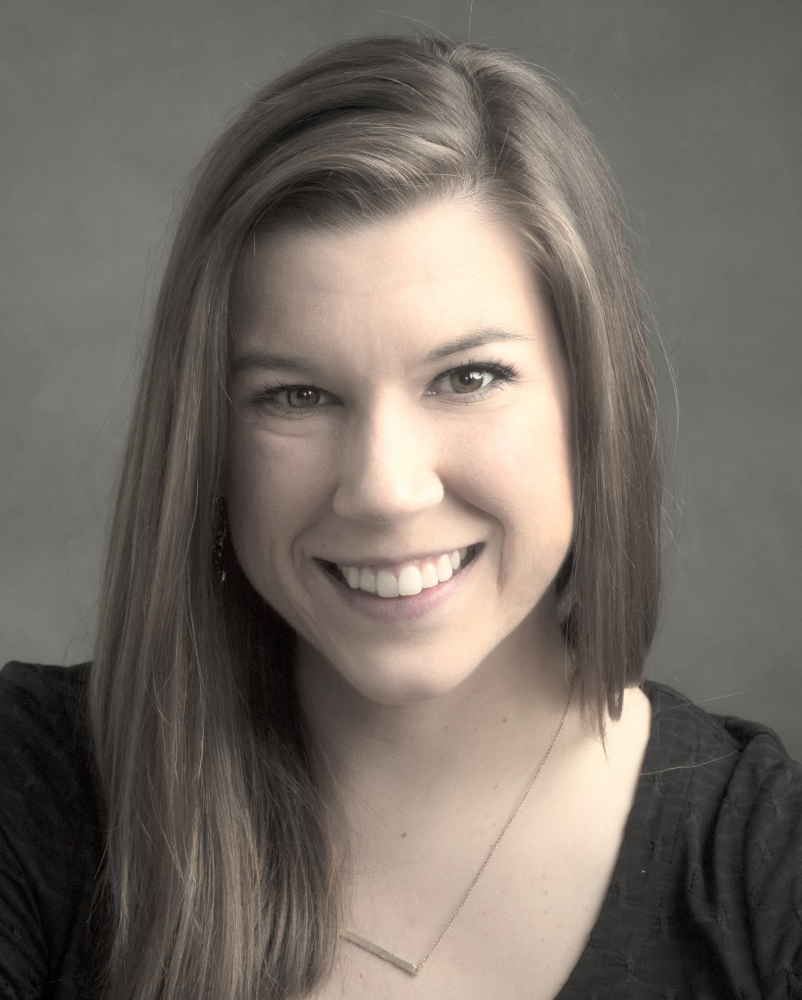 Jillian Schlossberg
Acquisitions Editor, Tyndale House Publishers
Jillian joined the Tyndale Momentum team in 2014. As acquisitions editor, she guides every Momentum product through the publication process, from acquisition to release. Jillian holds bachelor of arts degrees in English literature and Spanish language from the University of Michigan. She has worked in academic publishing and previously served as senior editor for the ministry Love and Respect Now. Jillian uses her knack for building relationships in working with the design team to develop eye-catching covers and position books. Aside from a love of tacos, her favorite thing is her new husband, Jake.
Workshop: Are You Really Writing a Memoir? (Thursday, 2D)
God has given you a story to tell—and we want to help you tell it. But what's the best format to tell it in—is it a story-based memoir weaving in the truths God's laid on your heart? Could your story be told in a way that directly teaches and ministers to its audience? Could it be a story that crosses genres and speaks to numerous markets? In this workshop, you'll discover how to make the distinction—and begin to write the unique story you alone were created to tell.
Workshop: Writing His Answer in Today's World (Saturday, 5D)
Especially in the climate our society finds itself in, we writers have a great responsibility to publish books or pieces that thoughtfully and effectively contribute to the conversations Christians are having. This workshop will equip you to discern which topics you're called to tackle, as well as gain a better sense of the serious world issues trending in the Christian publishing industry today. Your voice needs to be heard—discover how to communicate God's answer of how to authentically and biblically follow His will.
Paid Critiques: Nonfiction – articles, biographies/profiles, Christian living/ministry/evangelism, culture/contemporary issues, devotionals, inspirational, memoir/personal experience, prayer and spiritual warfare, women's interests.
Editorial Needs: See workshop 5D above. Jillian feels a great responsibility to acquire books that thoughtfully and effectively contribute to the conversations Christians are having about the serious world issues we face, communicating God's answer of how to authentically and biblically follow His will.
---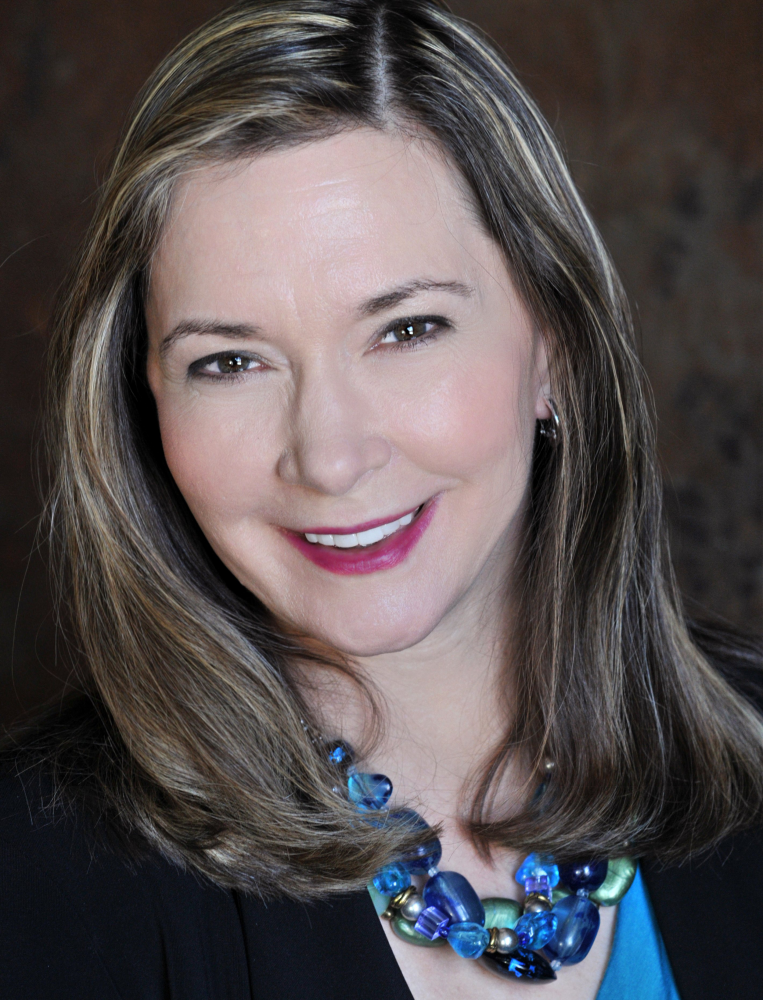 Linda Evans Shepherd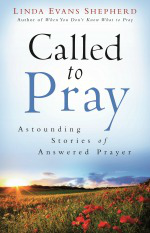 Author, Speaker – www.sheppro.com
Publisher, Jubilant Press and Leading Hearts Magazine
President, Right to the Heart Ministries
Founder & Director, Advanced Writers & Speakers Assc. (AWSA)

Linda is a nationally known Christian speaker and an award-winning, best-selling author of over 30 books. Her online and speaking ministries have seen well over 350,000 people come to Christ and are seen by over 90,000 people daily. In addition to writing and speaking, Linda is president of a large Christian ministry, Right to the Heart, and also ministers to the top 500 Christian women authors and speakers in the Advanced Writers and Speakers Association (AWSA) that she founded and directs.
Keynote: Write & Speak His Answer Prayerfully (Saturday pm)
How to pray through a call to write – past your hurts, fear, woundedness, lies, and rejection – to the joys of saying YES to God. Linda shares her own experiences of how God called her to write and how she sees writing as a way to worship God and minister to others.
Continuing Session: Reaching Women through Writing & More
Do you want to reach women through writing, speaking, the Internet, and more? Linda will talk about how to formulate a plan to build your ministry to meet the needs of today's women. She will also share tips on how to use different platforms from the podium, to written word, to Web publications, and to Internet video to share your message of hope.
Paid Critiques: Nonfiction – most genres, articles, Bible studies, books, Christian living, Christian education/curriculum, Christian ministry/leadership, culture/contemporary issues, devotionals, evangelism, family/parenting, gift books, health, humor, inspirational, marriage, memoir, personal experience, prayer, profiles, spiritual growth, spiritual warfare, women's interests. Fiction – All genres except crime/mystery, fantasy, and thriller/supernatural. Children/YA - All genres except biographies, early readers, and graphic novels. Other – blogging, humor, marketing plans, skits, plays, puppet scripts, screenplays, website evaluation.
Editorial Needs: Nonfiction – Articles, women's interests.
---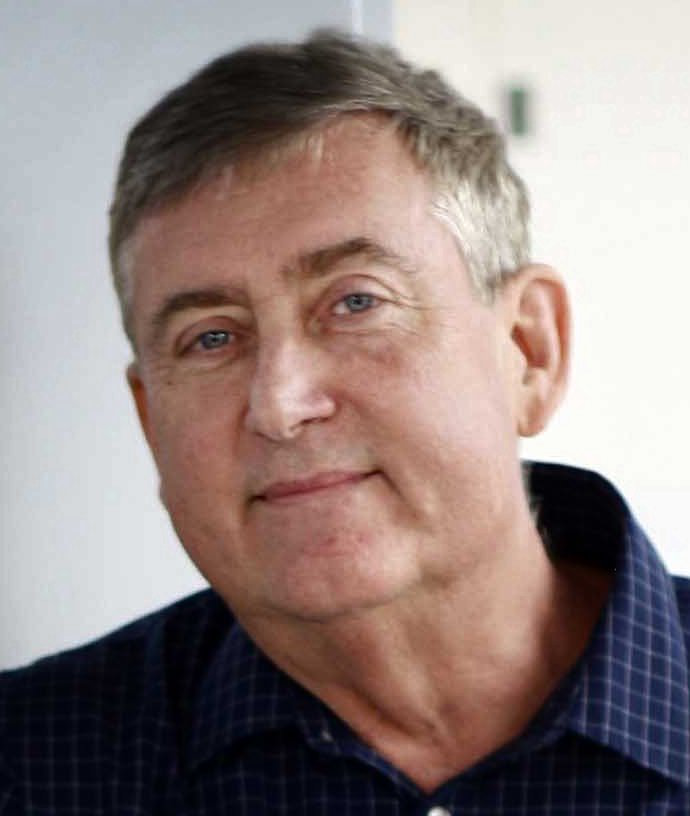 Steven Spatz
President, BookBaby
Writer, Marketer

Steven is a writer, marketer, and the President of BookBaby, the nation's leading eBook and printed book distributor. He forged his direct marketing career through Fortune 500 companies including Mattel and Hasbro. He joined BookBaby in 2014 after serving as CMO for the parent company's numerous indie music brands.
Headquartered outside Philadelphia, BookBaby has grown to become the nation's leading self-publishing service provider. From first-timers to veterans, novelists to photographers, BookBaby has helped thousands come to know it doesn't take a traditional publishing deal to bring a dream to life. You can do it yourself—and BookBaby has the friendly customer service, knowledgeable publishing specialists, and quality book printing you need to get the job done.
Workshop: Publish, Promote, Profit – How Top-Selling Self-Published Authors Are Selling LOTS of Books (Thursday, 1F)
"How can I get people to discover my book?" It's the most important question of the day in indie publishing. BookBaby's ground breaking 2017 Self- Publishing Survey asked nearly 8,000 published and aspiring authors all of the important questions about book discoverability. BookBaby President Steven Spatz will reveal the surprising answers, and outline the winning strategies of top-selling self-published authors. Attendees will come away with actionable marketing tips and book promotional techniques that can work for both new and experienced authors.
---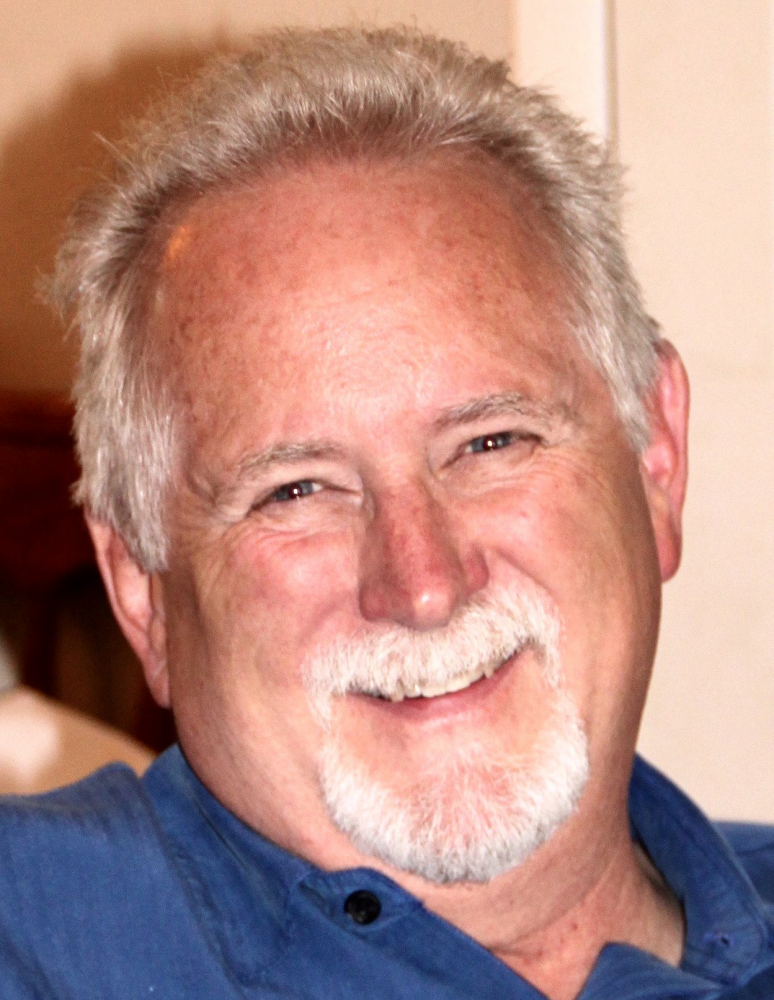 Bill Watkins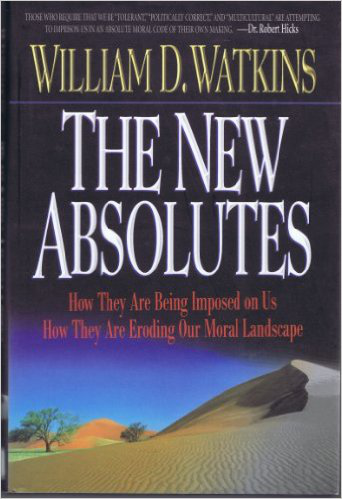 Senior Editor
BroadStreet Publishing Group
President, Literary Solutions
Author

Bill is the president of Literary Solutions and senior editor at BroadStreet Publishing Group. He is an award-winning author with 7 published books and about 150 other kinds of writing, including essays, articles, dictionary entries, booklets, pamphlets, study guides, book reviews, and opinion pieces.
In his editing work, which has often included book acquisitions, he has worked with Thomas Nelson, Marvel, Bethany House, Baker Books, Chalice Press, Moody Press, NavPress, Broadman & Holman, Authentic, Servant, and the American Center for Law and Justice.
Bill loves to teach and mentor aspiring writers, and he has worked with hundreds of writers, helping a large number of them find publishing homes for their manuscripts. In his 35-plus years in publishing, he has worked with such authors as Mike Huckabee (the former governor of Arkansas), William Bennett (the former US Secretary of Education), Charles R. Swindoll, Josh McDowell, Norman L. Geisler, Leslie Vernick, Paula Rinehart, William Lane Craig, J. P. Moreland, Dallas Willard, Peter Kreeft, Gary Habermas, Cecil Murphey, Jo Kadlecek, and George Grant.
Bill is married and has 7 adult children and 6 grandchildren. He enjoys reading, movies, deep conversations, dating his wife, playing with his grandkids, and teaching every chance he gets.
Clinic: Developing Your Nonfiction Book
In this hands-on clinic, you will learn the six most important questions to developing a nonfiction book, and you will receive the help you need to answer those questions in relation to your own book idea. You will also work on your book's focus, table of contents, and opening chapter to help ensure that your book can reach its intended audience with the message you wish to present. This clinic is open to all writers who are serious about writing a nonfiction book. For more information and needed application click here.
Paid Critiques: Nonfiction – Academic, apologetics, book proposals, culture/contemporary issues, spiritual growth, history.
Editorial Needs: Nonfiction - apologetics, Bible studies, biographies, Christian living, culture/contemporary issues, devotionals, family/parenting, gift books, health, humor, inspirational, marriage, personal experience, prayer, spiritual growth, women's interests.
Note: Broadstreet Publishing Gorup is looking for excellent freelance editors.
---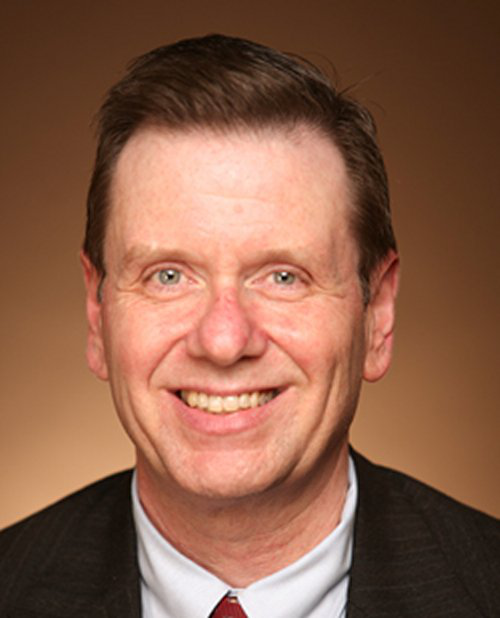 W. Terry Whalin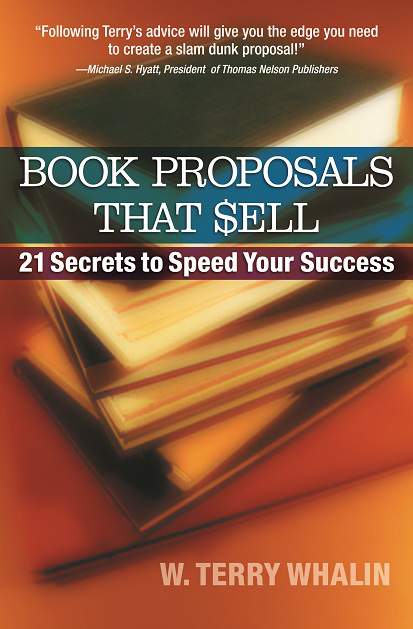 Acquisitions Editor
Morgan James Publishing
Author
www.terrywhalin.com
http://thewritinglife.ws

Terry understands both sides of the editorial desk – as an editor and a writer. He worked as a magazine editor and his work has appeared in more than 50 publications. Terry is an Acquisitions Editor at Morgan James Publishing. A former literary agent, Terry has acquired books at two other publishing houses and been in publishing over 25 years. He has written more than 60 books through traditional publishers in a wide range of topics from children's books to biographies to co-authored books. Several of Terry's books have sold over 100,000 copies. Terry's newest book, Jumpstart Your Publishing Dreams, Insider Secrets to Skyrocket Your Success, is packed with insight. Terry also has an innovative online training course to help authors effectively connect with literary agents and editors called Write A Book Proposal. Terry is a popular speaker and teacher at numerous writers' conferences and an active member of the American Society of Journalists and Authors.
Workshop: Go Viral – Social Network Marketing (Thursday, 2F)
You can waste huge amounts of time and energy on social media. How can you do it effectively and without spending a lot of time? Terry Whalin has over 180,000 Twitter followers, over 4,800 Facebook friends and over 5,000 LinkedIn connections. He spends less than 30 minutes a day on his social media,yet has an effective growing presence in the social media arena. In this workshop, Terry reveals his inside secrets and tips for Twitter, Facebook, and LinkedIn so you too can grow your platform and presence without wasting hours of time.
Workshop: Nonfiction Book Creation from the Ground Up (Friday, 4D)
How do you determine the big picture for a book project? This workshop details the essence of storyboarding techniques, then the pragmatic step-by-step instruction to write a complete book manuscript. Terry has accomplished these steps many times and can guide you in the process.
Paid Critiques: Nonfiction & fiction – all genres, Christian and general market. Children & YA (Christian and general market) – biographies, chapter books, devotionals, early readers, grapic novels, middle grade fiction, nonfiction books, picture books, older teens/YA fiction, short stories, tweens fiction. Other – marketing plans.
Editorial Interests: Nonfiction – Most genres, apologetics, Bible studies, biographies, business, Christian living, culture/contemporary issues, devotionals, family/parenting, health, humor, inspirational, marriage, personal experience, prayer, self-help, spiritual growth, women's interests, memoir.
Fiction – Most genres less than 100,000 words and complete.
Children's books – Picture books, chapter books, early readers, middle readers, YA – basically everything but board books.
---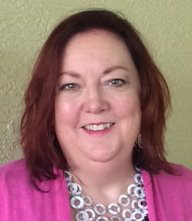 Janis Whipple
Author Relations Manager
EABooks Publishing
Freelance Book Editor
Writing Coach

Janis is a freelance book editor and writing coach. She has 30+ years of communications experience as both a writer and editor, including 10 years as both acquisitions editor and managing editor with B&H Publishers in Nashville, Tennessee, where she worked on several award-winning projects. You will enjoy meeting Janis because she loves guiding writers toward the best publishing options for their message.
Workshop: Targeting Your Reader (Thursday, 1D)
Outside the Bible, no one book is written to and for everyone. Learn how to identify your audience for the message of your nonfiction book, not only by who they are but also what they need. This workshop will help you hone in on the needs, both obvious and hidden, of potential readers so that your message is targeted to the right people.
Paid Critiques: Nonfiction – all genres including Bible study, devotionals, memoirs. Fiction – all genres. Children & YA – all genres.
Editorial Interests: Owner of EABooks Publishing, Cheri Cowell, says, "Whether your vision is e-books, print, or audiobooks, we can help you expand your reach with the message God gave you." Recently EABooks added editing, illustrating, and author marketing services to enhance the publishing experience and expand the reach of God's messengers into the world. To date, EABooks Publishing has published over 100 projects representing 85 authors.
---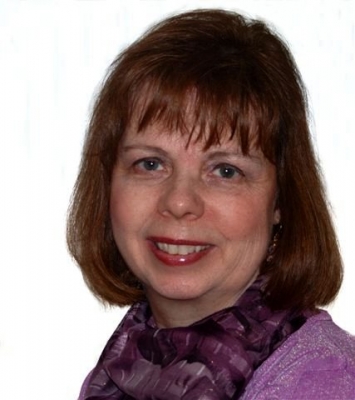 Karen Whiting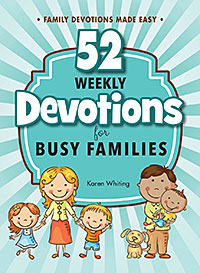 Representative, Book Fun Magazine and
Kids Ark Magazine
Author, www.karenwhiting.com
Karen is the author of 25 books and more than 700 articles. She has learned to maximize opportunities and develop plans for promoting each title. She is on the board of directors of Christian Authors Network. Karen has spoken to hundreds of Christian retailers, hosted a television series, and been a guest on dozens of media outlets (TV, radio, and blogs). She is a former writer for Focus on the Family's parenting magazines and is an international speaker. A company in China brings her to that country to work with children and speak and train leaders.
Early Bird Workshop: Writing for Children (Wednesday, E5)
Understanding the children's markets (types of products and writing);
Making words count (power verbs, onomatopoeia, rhythm, figures of speech, etc.);
Developing manuscripts (outline, fiction plot and character and nonfiction layout and elements);
Touching hearts, minds, and souls (universal themes and plots and making them unique, engaging children, trends, and tips to get published).
Early Bird Workshop: Devotional Writing: Daily Devotions, Books & More (Wednesday, E12)
Karen has written devotional books for preschoolers, women, girls, families, history buffs, and more. Learn about basics in devotional writing and markets for selling single devotionals. Learn how to apply to write devotionals for outsourced products or pitch a book of devotions.
Clinic: Develop a Unique Marketing Plan for Your Book
You have a book or at least an idea for one, but to reach an audience you need a plan. A good strategy uses your skills and experience to reach your potential readers effectively. Discover how you can plan coordinated social network posts, offer free material to readers that gets them to want your book, and develop pitches for media, and queries for articles that promote your topic. The clinic will also help participants create plans for book launches, connections to affiliate groups, and ideas for book tables that grab attention of an audience. This clinic will build on your strengths so you are excited and comfortable carrying out the plans. Click here for more information and needed application.
Teens Write: Let's Get Real (Saturday)
Understand basic communication skills that help you connect to your audience: be you, be authentic, and be free to express thoughts in your own style. Learn to free flow and then tame your words into something that sells.
Paid Critiques: Nonfiction - articles, book proposals, devotions. Children & YA – articles, picture books that are not rhyming, puzzles and games, scripts.
Editorial Needs: The Kid's Ark is a quarterly magazine. It is very theme oriented, so ask me about upcoming themes. It includes puzzles, short stories, and short nonfiction articles. Book Fun Magazine is on Amazon and a few days each month it is free. So become famliar with the magazine. We are always interested in celebrity interviews.
---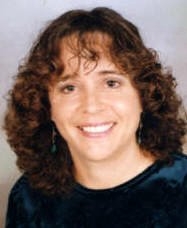 Jeanette Windle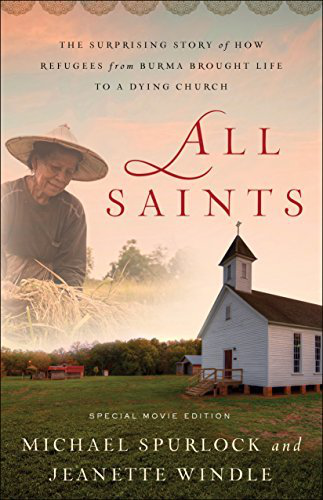 Representative, Kregel Publications
Author, www.jeanettewindle.com

Jeanette is an award-winning novelist, journalist, editor, and collaborative writer. She grew up as the daughter of missionary parents in South America's guerrilla hot zones. She has since lived in six countries and traveled in more than thirty. Those experiences have birthed 16 fiction titles and 3 nonfiction titles, including 3 ECPA Christian Book Award finalists (Veiled Freedom, Freedom's Stand, Forgiven). Jeanette's detailed research and writing is so realistic that it has prompted government agencies to question if she received classified information. In her spare time, she mentors developing-nation Christian writers in both English and Spanish on all five continents.
Early Bird Workshop: Hook that Whale! (Wednesday, E17)
Reeling out that perfectly honed hook for query or proposal may be all you're lacking to land a whale of an editorial contract. Tweak it a little further, and you'll have your elevator pitch as well. This will be hands-on, so here is your opportunity to bring your best query hook/elevator pitch (25 -100 words) along to share. AND plan to work on a perfect pitch for your current fiction WIP.
Workshop: Eye-Catching Proposals (Thursday, 1E)
You have ten seconds to catch an editor's attention and two minutes to keep it, so make that proposal count! A practical guide to writing a professional and attention-grabbing proposal. Offers clear explanation and solution to short proposal vs. long proposal issue.
Workshop: Making Your Fiction Ring True (Friday, 3C)
Writers can only breathe reality into their words if they know intimately of what they are writing. From an author who has been there and done that, learn how to use the good, bad, and ugly of your life experience to give your fiction the touch that will grab editors' attention and make your story ring true to readers.
Workshop: Writing a Saleable Article, A to Z (Saturday, 6D)
Where to find material or choose a topic? What makes an attention-grabbing lead and headline? What to include and how to organize? A great conclusion or just petering out? Taught by a twenty-year-veteran missions journalist and editor, this workshop lays out in practical steps how to turn out consistently exciting, tightly written articles, no matter your theme or subject matter.
Paid Critiques: Fiction – all genres. Nonfiction – all genres. Children & YA – activity books,articles, biograpies, chapter books, devotionals, early readers, graphic novels, middle grade fiction, nonfiction books, older teens/YA fiction, short stories, tweens fiction.
Editorial Needs: FROM STEVE BARCLIFT, MANAGING EDITOR, KREGEL PUBLICATIONS: "In general, I'm acquiring works that address a popular audience by relating the Bible to everyday life. Prominent on this list are works for moms and women, books for "seekers," Bible studies (topical series only), fiction, and books for young readers. These books should reflect the needs and interests of a broad evangelical audience. A category that does particularly well for us is self-help. Two examples of books that are selling well are Hope After Betrayal by Meg Wilson, which deals with a husband's sexual addiction; and Autism's Hidden Blessings: Discovering God's Promises for Autistic Children and Their Families by Kelly Langston. Fiction should be fresh, have a believable storyline, and feature characters who engage life realistically and biblically. Historical fiction works particularly well for us. In something of a departure for Kregel, we are looking for historical fiction with a romantic element (we have a new Regency series that is doing well). We also will consider romantic suspense. Contemporary fiction must be unusually compelling and relevant to a broad swath of readers to work for us; issues-based contemporaries are best. While it would need to be exceptionally strong, we will consider fiction for older teens and young adults. We are not interested in receiving picture-book proposals."