All faculty are available for free one-on-one 15-minute appointments!
Be sure to complete and return your Appointment Request form that you will receive when you register. For your appointments to be booked in the order that you registered, your form must be submitted online by July 15. That means early registrants do NOT need to rush. It is wise to wait until all the editorial needs are posted. All appointment requests must be received by July 30.

IMPORTANT
Be sure to study the helpful info
under the Appointments tab above:
More Appointment Tips
Preparing for Your Appointments
Appointments – Making the Best Choices
Paid Critiques

For more information on editorial needs, be sure to check the The 2019 Christian Writer's Market Guide available at a discount from the Write His Answer Bookstore. To help you prepare for GPCWC, I encourage you to also check out the other titles in our bookstore. There is no shipping charge for orders over $35, and all the books are discounted. Book sales help us meet conference expenses.
Agents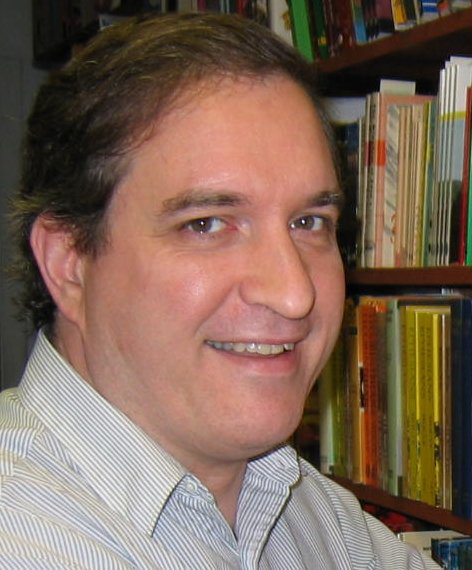 David E. Fessenden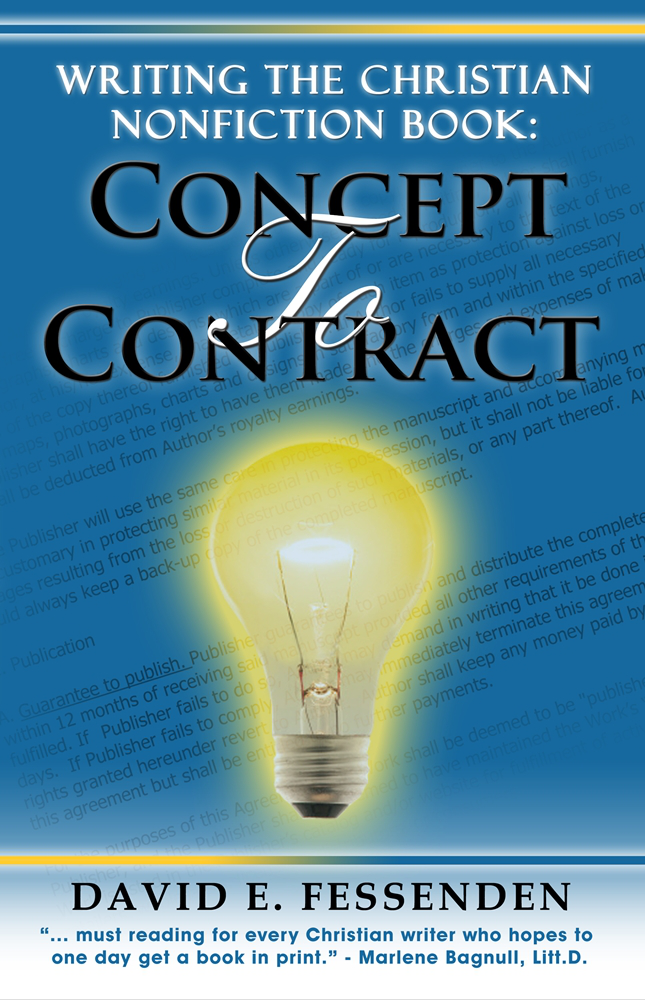 Literary Agent, WordWise Media Services
Publisher and Proprietor, Honeycomb House Publishing LLC
Freelance Editor, CLC Publications
Author – www.davefessenden.com

Dave has degrees in journalism and theology, and over 30 years of experience in writing and editing. He has served in editorial management positions for Christian book publishers and was regional editor for the largest Protestant weekly newspaper in the country.
Dave has published seven books, written hundreds of newspaper and magazine articles, and edited numerous books. He is a frequent speaker at writers' conferences. Two of his books, Writing the Christian Nonfiction Book: Concept to Contract and A Christian Writer's Guide to the Book Proposal, are based on his experience in Christian publishing. The Case of the Exploding Speakeasy, Dave's first novel, reflects his love for history and for the Sherlock Holmes stories of Arthur Conan-Doyle.
Dave and his wife, Jacque, live in south-central Pennsylvania and have two adult sons.
Workshop T8 – Turn Your Preaching or Teaching into Writing (Thursday, 3:30 – 4:30)
One of the nonfiction writer's greatest tools is the use of anecdotes and illustrations. This workshop shows you where to find good stories, and gives practical examples of how they can enhance your writing.
Visit again for genres David is interested in representing and availability for paid critiques.
---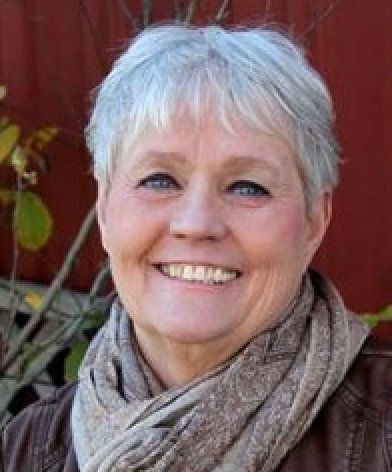 Linda S. Glaz
Agent, Hartline Literary Agency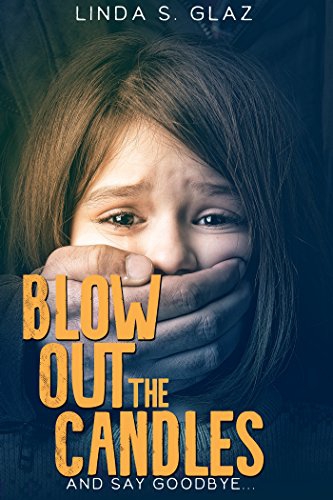 www.hartlineagency.com/blog
http://lindaglaz.blogspot.com

Linda is an experienced editor, reviewer, multi-published author, and speaker. She has worked as a professional reviewer for a romance site, and just loves anything to do with books. She's extremely active in the judging community and speaks at conferences nationwide. She is also a member of AWSA, Advanced Writers and Speakers Association, which takes her speaking from libraries to ladies' teas, churches, and conferences. Linda understands writers, because she IS a writer. Linda loves to work with new writers, taking them from newbies to well-established authors. She is married with three children and four grandchildren. Having served in the Air Force at a time when it wasn't exactly politically correct for a woman, she blazed many firsts for women in the military. She has taught karate and self-defense for thirty years and was a national instructor and referee for the largest soccer youth group in the US for twenty-five years. She isn't afraid to try something new.
Workshop 2E – What Do Editors and Agents Want? (Friday, 5:00 – 6:00)
Writers stumble through the motions as they do their best to guess what an agent is looking for. The answers are pretty simple if you know where and how to look. Learn from the mistakes of others: how NOT to get an agent. First and foremost, don't allow your work ethic to identify you as an amateur.
Workshop 4A – Writing from the Heart (Saturday, 2:45 – 3:45)
What are you called to write and how does it fit in today's industry?
Visit again for genres Linda is interested in representing and availability for paid critiques.
---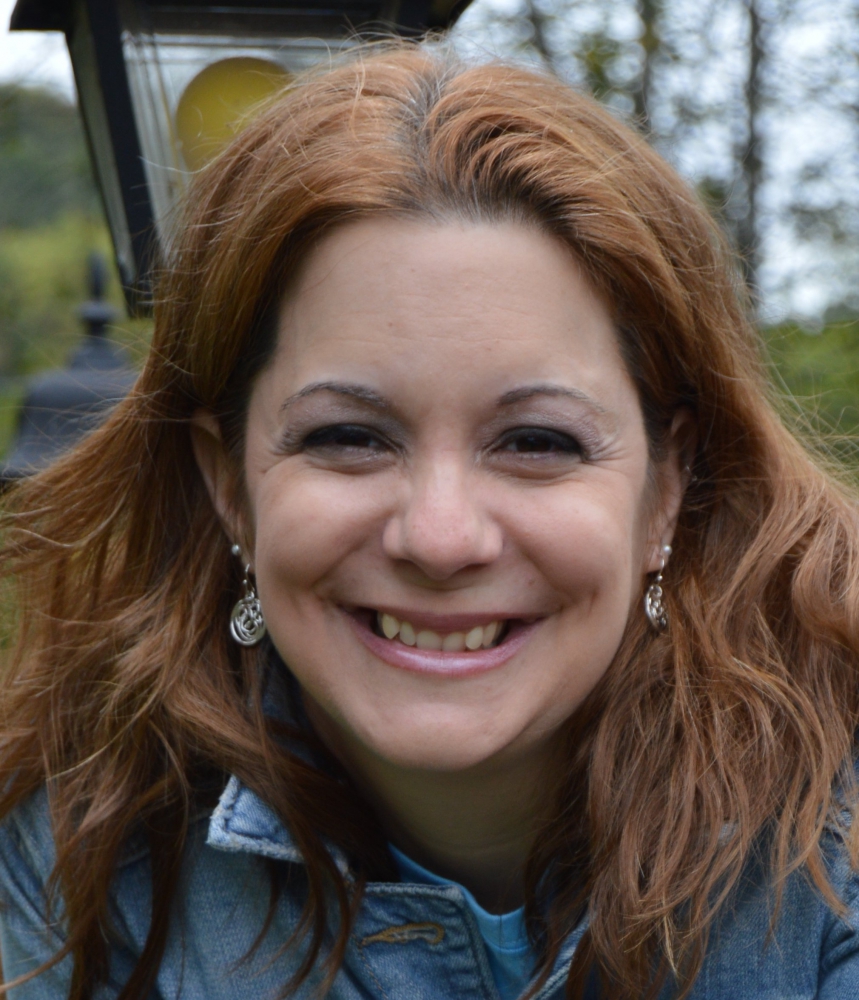 Michelle S. Lazurek
Associate Literary Agent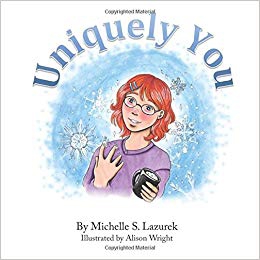 WordWise Media Services
Author, www.michellelazurek.com

Michelle is a multi-genre award winning author, speaker, pastor's wife, and writing coach. She is a regular contributor for ibelieve.com and crosswalk.com, a movie reviewer for Movieguide Magazine, and a columnist for Leading Hearts Magazine. She also is a literary agent for Wordwise Media Services. When not working, she enjoys sipping a Starbucks latte, collecting 80s memorabilia, and spending time with her family and her crazy dog, Cookie.
Workshop T6 – Writing Books for Children (Thursday, 3:30 – 4:30)
Many people want to write for children. But how do you write engaging content that not only tells a story but also keeps a young audience engaged despite the instant gratification world in which we live? In this workshop, Michelle will address the following aspects of children's writing:
Why is writing children's book so important?
Five tips to help you if you have a desire to write but don't know where to start
Four ways to keep children engaged in the story
How to structure your book
Visit again for genres Michelle is interested in representing and availability for paid critiques.
---
Other Professionals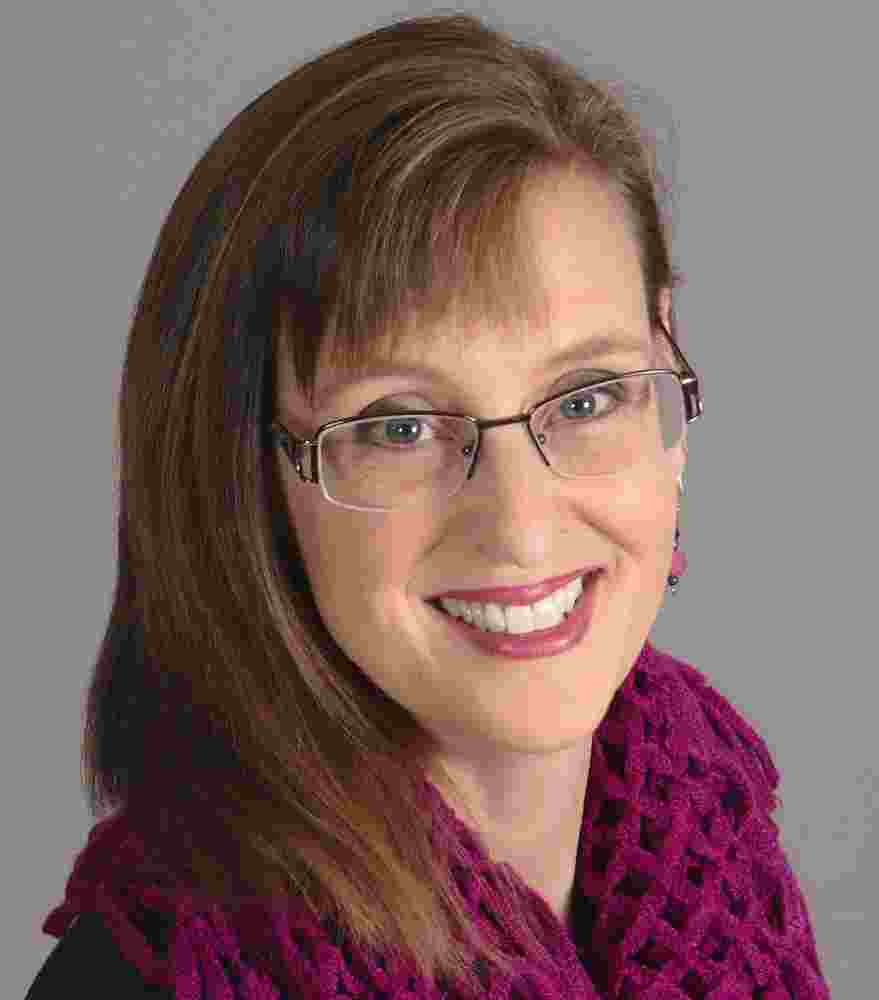 Sarah Bolme
Director, Christian Indie Publishing Association (CIPA)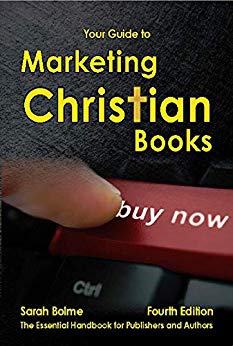 Owner, Crest Publications
Author

Sarah is the Director of Christian Indie Publishing Association (CIPA), the new name for the Christian Small Publishers Association (CSPA) that celebrated its 15th anniversary this January. The organization has changed its name to better reflect the current publishing landscape and the authors and publishers it serves. Their mission and focus stays the same: to provide information, tools, and resources to strengthen small publishers and independent authors, and to continue to represent this group to the larger Christian book industry.
Sarah is also the owner of Crest Publications and the author of 7 books including the award-winning Your Guide to Marketing Books in the Christian Marketplace and numerous articles. A clinical social worker by education and experience, Sarah stumbled into the world of publishing after her two self-help books were published by a small publisher. Sarah and her husband, a fiction author, then collaborated on a set of board books for infants and toddlers after the birth of their children. After much thought and research, they decided to publish the project themselves. This decision led to the creation of Crest Publications and Sarah's journey into publishing and marketing books. Visit her blog – http://marketingchristianbooks.wordpress.com.
Continuing Session – You CAN Indie Publish and Market Your Book
Gain the knowledge and tools you need to publish and market your own book affordably. Topics will include: Three Things to Do Before You Publish Your Book, Preparing Your Manuscript for Publishing, DIY: Publishing Your Book, Obtaining Book Reviews for Your Book, and Marketing Your Book: The Essential Ingredient.
Visit again for areas of expertise for appointments.
---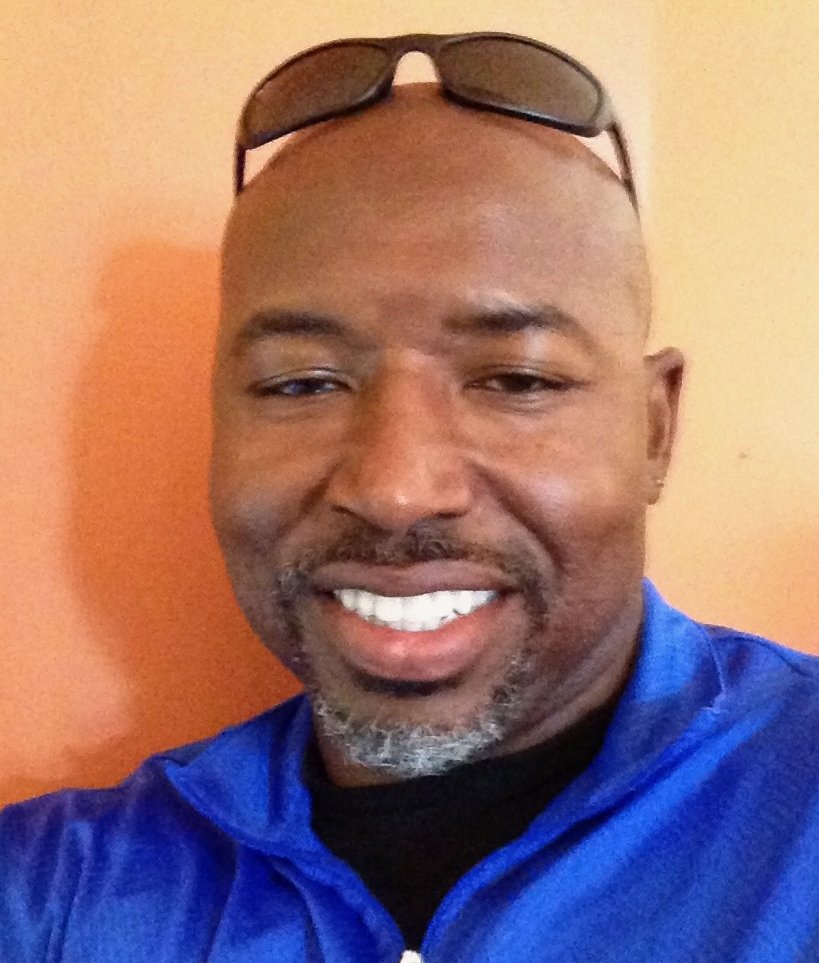 Billy Ray Davis
Communications Professional
Billy Ray is a seasoned communications professional. He is a retired Navy Public Affairs officer with several years of corporate communications experience. In addition, he is a seasoned program manager for strategic communications, internal communications, external media engagement, community relations, as well as social media engagement and outreach coordination. Billy has served as a communications leader, participating in and managing various aspects of corporate and crisis communications including the gathering, production, and distribution of news and media to organizational stakeholders.
Billy Ray has worked at Northern Virginia Community College as the Associate Director of Financial Aid, Communications & Enrollment Support, where he led the internal and external communications efforts for the College Financial Aid Office. Billy Ray currently holds an associate's degree in Liberal Arts, a bachelor's degree in History and Education from University of California at Los Angeles (UCLA), and a master's degree in Mass Communications and Media Operations from San Diego State University (SDSU).
Billy is originally from southern New Jersey and spends the highlight of his life as a husband, father, and coach. He loves to play golf and spend time outdoors. Throughout his naval career, he has been fortunate enough to have visited six of the seven continents of the world (have yet to make it to Antarctica!) and has lived in both Europe and Asia.
---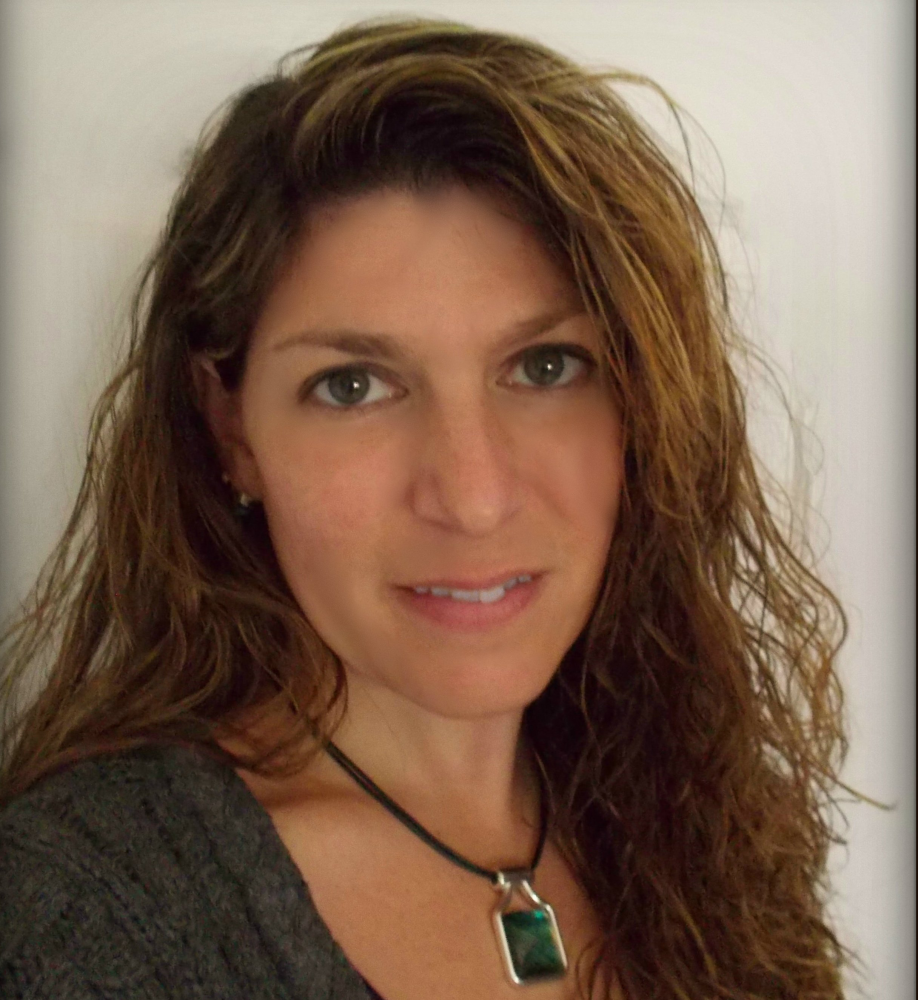 Christy Distler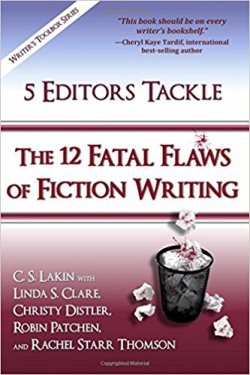 Author, www.ChristyDistler.com
Editor/Proofreader for CBA publishing houses
Owner, Avodah Editorial Services


Christy writes cross-cultural contemporary and historical fiction about faith that overcomes and grace that restores. Her nonfiction writings and poetry have been featured in the The Mennonite, Rod and Staff Publishers' The Christian Pathway, and several literary magazines and anthologies. She is represented by The Steve Laube Agency. In 2015, she co-authored 5 Editors Tackle the 12 Fatal Flaws of Fiction Writing and contributed to Not Alone: A Literary and Spiritual Companion for Those Facing Infertility & Miscarriage. She edits and proofreads for four publishing houses as well as offers freelance editing through Avodah Editorial Services.

Obsession with words aside, she lives in Pennsylvania with her husband and middle-school and elementary-age chldren, an eighty-pound black lab who thinks she's a lap dog, and an ever-changing number of amphibians (yes, really). She considers dark chocolate a food group (level on the pyramid all depends on the day). She loves to laugh. And she's thankful. When not reading, writing, editing, or involved with family and church activities, you can find her trolling yard sales and thrift stores. She lives in the same Pennsylvania town where she grew up.
Click here for areas of expertise and availability for paid critiques.
---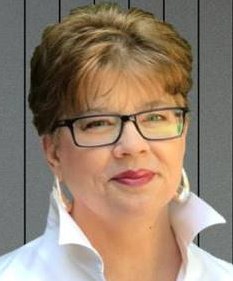 Patricia Durgin
Founder
Marketers On A Mission
Patricia is the founder of Marketers On A Mission, the FB Live program offering tutorials and interviews by and for Christian writers and speakers. She hosted over 200 60-minute episodes in 2018 and she's still going strong!
In the last 25+ years, Patricia has written and delivered over 5,000 presentations in business, church, and community settings, and in recent years, at Christian writers conferences.
She dissects complex online marketing tasks, moving learners from, "I'll never be able to do this!" to, "I can't believe this is so easy!" Her three secrets? Rediscover the fundamentals. Start basic—get fancy later. And keep a vision of your audience's needs at the forefront. (This will help you push through the tough stuff.)
Patricia and her husband David live near Atlanta. Each of their four children (two daughters and two sons-in-law) serve Christ in full-time ministry. Their three grandchildren are a delight.
FB Live Program: https://www.facebook.com/MarketersOnAMission/ Weekdays 12 PT / 3 ET
Workshop 2F – Facebook Live 101: Five Elements of a Successful FB Live Program (Friday, 5:00 – 6:00)
Do you have what it takes to host a FB Live program? You can simply activate the "Go Live" button and share from your heart. Or you can host a regularly scheduled program and become a trusted resource for your target market (particularly useful for pastors and ministry leaders).
But why bother in the first place? Because Facebook "pushes" a FB Live post out to more people than any other type of post, so if you're looking for organic marketing (meaning no paid ads!), a FB Live program might be your answer.
You'll leave this class with the 5 foundational answers needed to host any successful FB Live program.
(Laptop not required. This is not a technical class.)
Workshop 4F – Redesign Your Social Media Plan (Saturday, 2:45 – 3:45)
Learn how to keep your audience engaged with social media content that applies directly to their lives (even if you don't write all of it). Your answer to a single pivotal question I'll ask will revolutionize everything . . . forever. Never be afraid to post social media content again! You'll leave this workshop with a redesigned social media plan. This session focuses on SM content only. It does not include how to create SM images. (Laptop helpful but not required.)
Visit again for areas of expertise.
---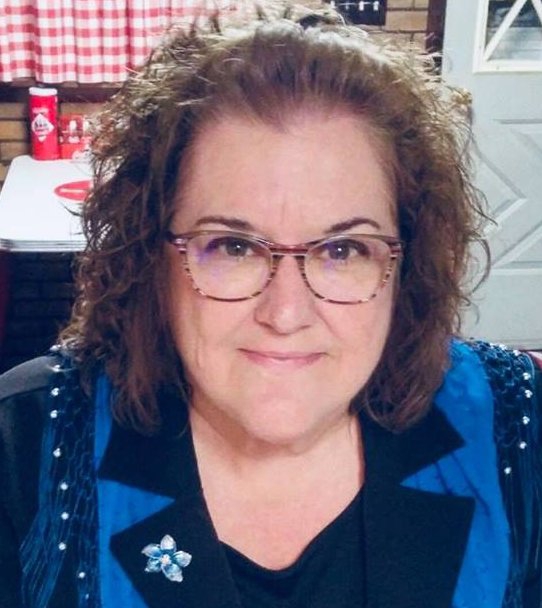 C. Hope Flinchbaugh
Owner, Hope Editors
Author
Hope wrote more than 250 stories in early education readers for pre-K, kindergarten, first grade, and second grade. She has published 50 plus articles for children's magazines such as Clubhouse, Clubhouse Jr., God's World Publications, PrayKids!, Campus Life, and collaborated on curriculum for Samaritan's Purse, Life Today, Union Gospel Press, and The Association of Christian Schools International.
Workshop 2G – Writing for Young Children (Friday, 5:00 – 6:00)
This workshop will focus on the ministry and business of writing for children. You'll discover how to improve your book publishing savvy and your craft.