The conference is not just for writers!

We want to welcome the community to come, free of charge, to the following: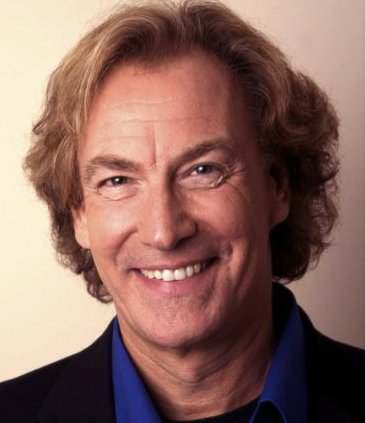 Marty Goetz in Concert

Marty, a Messianic believer, has been called a "Modern Day Psalmist." His songs are Scriptures beautifully set to music, leaving listeners spiritual moved, inspired, and edified.

Wednesday, 7:30 pm in Chatlos Chapel
---
Keynotes
All held in Chatlos Chapel. No need to register. Just come!
Transforming Our Culture – Dr. Ted Baehr (Thursday, 8:30 am)
What you need to know about the current state of the mass media of entertainment and how to use your faith to make Hollywood and the world a better place for your children and grandchildren. Ted is founder and chairman of The Christian Film & Television Commission™. www.movieguide.org
Be Prepared – Living & Writing His Answer in the Last Days – J.B. Hixson Ph.D. (Thursday, 7:30 pm)
We live in a rapidly changing world of spiritual realities, cosmic battles, and unseen enemies. It is a frightening world of lies and hidden agendas. Dr. Hixson examines Satan's powerful agenda and explains how to discern truth from error in an age of universal deceit. J. B. Hixson is a professor, pastor, author, and national radio host. www.NotByWorks.org
Guarding the Treasure – Michael Gantt (Friday, 8:30 am)
In 2 Timothy Paul admonishes Timothy to carefully guard the "treasure" or "good deposit" that has been left with him for future generations. Will you? Retired from 42 years of pastoral ministry, Michael leads the mission team at the church, teaches discipleship courses, and fills the pulpit when needed. He is also the Executive Director of the Kenya Development Fund, a non-profit dedicated to working with the Deaf in Kenya, East Africa. www.kenyadevfund.org www.growinggodlyseed.com
A Writer's Dream – Bob Hostetler (Friday, 7:30 pm)
The eternal impact of the Christian writer. Bob has co-authored eleven books with Josh McDowell. www.bobhostetler.com
Moving Our Mountains – Patricia Raybon (Friday, 8:00 pm)
Prayer can move your "author" mountains and heal your life's divides. Patricia is an award-winning author. www.patriciaraybon.com
Write His Answer Right – Dr. Terry White (Saturday, 8:30 am)
Prooftexting, compromising, pat answers, watering down the Gospel etc. obviously doesn't please the Lord. Whether writing nonfiction or fiction, Terry will talk about how we can boldly and accurately present biblical truth so as to draw readers to His answer. He is veteran writer, editor, publisher, educator, and journalism entrepreneur. www.facebook.com/terry.white1
How Then Should We Live? – Charles Patricoff (Saturday, 4:30 pm)
Jesus has entrusted us with His best answer to all people: love God, and love others with the love He bestows on us. Governed by this simple yet demanding command we can address any issue. Charles is a Jewish follower of Yeshua and historical fiction author. He writes "to preserve life and liberty, because by fighting to provide freedom for others, we preserve freedom for ourselves."
---
Issues Workshops
All held in the Biblical Learning Center. No need to register, but please come to the registration desk in the downstairs lobby so we can welcome you and tell you where the workshop is meeting.

America at the Crossroads – Charles Patricoff (Thursday, 2:15 – 3:15 pm)
Christian writers can prepare believers to advance the Kingdom of God as America takes another step toward complete rejection of its Judeo-Christian roots.
Reconciled - Tracey Lewis Giggetts (Thursday, 3:30 – 4:30 pm)
How to give voice to the Church's role in social justice and political issues in a way that doesn't compromise the Gospel but actively inserts a Christ- centric perspective into the global conversation.
The Cross Is the Main Thing – Michael Gantt (Friday, 2:15 – 3:15)
In our focus on issues, we have become more suited to announcing judgment than preaching redemption. How to keep the main thing the main thing!
What Would God Have Us Say? – Jeff McDonald (Friday, 3:30 – 4:30)
How do we respond to God's call to communicate truth in a post-modern world marked by a confluence of forces including pluralism, syncretism, and doubt?
Stereotyping – Sandra Barnes (Saturday, 10:45 – 11:45)
Tips on dealing delicately with sensitive issues, incorporating vulnerable populations as story characters,, and ways to include culturally different groups without stereotyping.
Stand for Truth – Rick Marschall (Saturday, 2:30 – 3:30)
Do not be intimidated about taking stands or against laying strong foundations in your writing. God's people have faced the same challenges through all of history.
---
Interested in learning more about how the conference, now in its 33rd year, is making a difference by addressing issues? See "Reconciled One to Another, Ministry in the Age of #Black Lives Matter" featured on ASSISTNews.net. GPCWC has always welcomed people of color and believes we must not allow "principalities and powers" to divide our nation and the church.