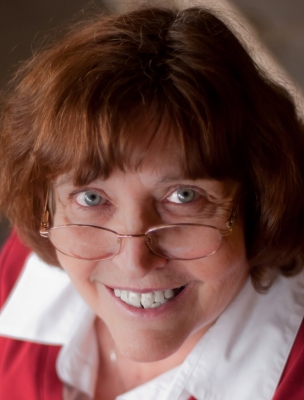 Welcome from Marlene Bagnull, Director

Plans for our July 30 - August 2, 2014 conference are in place and I am praising God! The brochure is now online and registration is open. Lots more info will be posted soon to the website. To be among the first to know when information is posted, like our Facebook page. I am also sending out weekly emails with conference updates and news you can use. If you are not receiving these emails, I'll be glad to add you to the list. Just email me at mbagnull@aol.com.
The 2014 Greater Philly Christian Writers Conference (GPCWC) features a faculty of 56 professional authors, editors, agents, and publicists - many new to the conference. Choose from Wednesday early bird workshops, 8 continuing sessions, plus 42 workshops or three hands-on clinics! ALSO - 4 (yes, FOUR) one-on-one 15-minute appointments with the faculty of your choice for those who attend the entire conference. BONUS fifth appointment for first 75 registrants.
But GPCWC is about so much more than numbers and opportunities to strengthen your writing and marketing skills, to get valuable feedback on your work, to pitch to editors and agents, and to form deep friendships with others who share your passion for words and for the Lord.
GPCWC is about connecting with Him and learning to wait on Him for the answers He will give us. If you long for your words to make a difference in the lives of your readers, if your heart's desire is to be encouraged and equipped to write about a God who is real, who is reachable, and who changes lives, you need to come to this year's GPCWC and trust Him to make it possible!
As I consider the crises facing our nation and world, I cannnot think of a more important assignment for Christian writers than to "write His answer." I'm praying you will accept His assignment and make plans now to join us at Cairn University (formerly Philadelphia Biblical University) July 30 - August 2, 2014.
* ~ * ~ * ~ * ~ *
CDs & MP3s of 2013 conference available.
Click here for order form.

* ~ * ~ * ~ * ~ *
"Thank you for organizing and leading such a God–glorifying,
well run, informative, challenging and inspirational writers conference at Cairn University.
Your heart for writers, your discernment of these times
as challenging and crucial for the communication of the gospel,
and the commitment you encourage in all involved will continue to lead delegates to Write His Answer.
It was a privilege to be part of it, and to contribute in some way
to the spirit of good will that was so evident in writers, faculty and leaders.
I pray that your efforts will have a lasting impact, for this day like no other is the day of salvation.
Your generosity, and earnest desire to serve the Lord simply set the tone for a rhapsodic event."
Jeff McDonald, Managing Editor, Salvation Army National Publications

* ~ * ~ * ~ * ~ *
"My life is STILL being touched every day by the Philly conference,
I am writing more, and with a greater sense of purpose,
yet with no concern or worries about my writing as I know God will use me
and what I write as He sees fit.
Thank you for the opportunity you provided for so many people
to attend an amazing Christian writer's conference!!!"
Thom Smith, 2013 conferee from New Hampshire