EIGHT SESSIONS
TO CHOSE FROM
All six hours each!
LIVE & INTERACTIVE
The continuing sessions meet LIVE using Zoom meetings
Thursday & Friday, June 24 & 25, 10:30-11:45 and 4:00-5:15
Saturday, June 26, 10:30-11:45 and 3:15-4:30
All times are Eastern Daylight Savings Times
1 – Impact Our Culture
Thursday, 10:30-11:45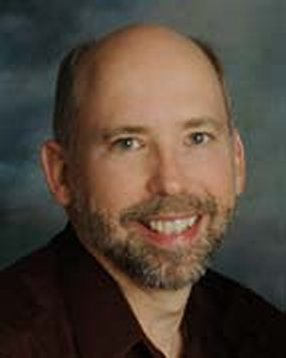 Charles Patricoff
Author, Historian

Charles is an author with a personal passion for American history and our nation's unique Christian heritage. He has written an American Civil War series entitled "Destination Hope." As a Jewish follower of Yeshua, Charles speaks at Pro-Life and Tea Party rallies about our godly American heritage. "I write to preserve life and liberty, because by fighting to provide freedom for others, we preserve freedom for ourselves." For over 35 years he supported the Department of Defense where his work gained recognition throughout the military and weapons development corporations.
America at the Crossroads
Have we been on a rollercoaster ride? And now 2021 is shaping up to be another pivotal year for the United States of America. Has it swung wildly back to a weak Progressive/Socialist society like many morally and fiscally bankrupt Socialist/Communist states? Or, is it too late to restore America to a strong Constitutional Republic rooted and grounded in Judeo/Christian truths? Many Christians desire to know what the Bible teaches regarding today's sensitive social and political issues. Christian writers can address controversial subjects in our posts, articles, texts, and stories. With today's aggressive Cancel Culture, should we?
Thursday, 4:00-5:15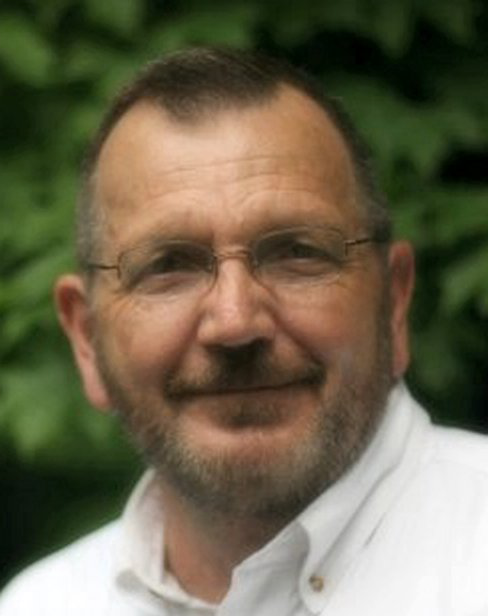 Michael Gantt
Author, Missionary, Speaker
"Sharpening the Iron of the Church"
www.mkgantt.com
Director, Kenya Development Fund
Michael was born in rural North Carolina to an 18 year old mill worker. Though his early life was one of poverty and isolation, God miraculously intervened in his life as a teenager by bringing him into the sights of a young youth pastor in western North Carolina. Michael was discipled into Christ and mentored into manhood through his teen years. He enrolled in Bible College in 1967 and entered the full time ministry in 1971. He met his wife Barbara in high school and they were married in 1969. They have five children and as of now, 14 grandchildren. The couple have made their home in Southern Vermont for the past 50 years.
After serving the same pulpit for almost 40 years, Michael retired from full time pastoral ministry to pursue other opportunities to serve the Kingdom of God. He is the author of seven books, and as the director of the Kenya Development Fund, he has served the Deaf in the East African country of Kenya for more than 30 years. He is a frequent speaker at various conferences nationwide. He has a radio show MONDAY MORNINGS WITH MIKE, over WLPV-FM in Greenfield, Massachusetts, which he also features on Facebook live. He also regularly comments on a wide variety of issues through his blog at www.mkgantt.com.
The Burden of the Watchman
There are some who see what others do not see, hear sounds others do not hear, and discern danger before danger reveals itself. Should he sleep, the loss of the city will stain his hands forever.
Friday, 10:30-11:45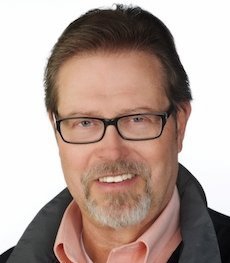 Rick Marschall
Author, Historian
Monday Morning Ministry Blog

Rick has written 74 books and hundreds of magazine articles. A former Director of Product Development at Youth Specialties and speaker at Youth Worker conferences, he has worked as a political cartoonist and columnist. He was the Editor of Marvel Comics magazines and a writer for Disney, and has been on the faculty at four universities; among his appearances, he has been a guest on the radio shows of Dr Gina Loudon, Hugh Hewitt, G Gordon Liddy, Mitch Albom, and Adam Corolla. He has spoken at the Library of Congress and on C-SPAN. Rick's Monday Morning Music Ministry has been active, and growing, since the Spring of 2008 and combines the Word, music, worship, encouragement, challenges, and spiritual discussion. During the 2020 election Rick wrote commentary, op-eds, and essays for national publications like RealClearPolitics, The American Spectator, Human Events, American Thinker, RealClearReligion, and WorldNet Daily.
Preserving the Family
The family as we have known it and God has designed it is under attack. How can we speak Truth and Life to this generation?
Friday 4:00-5:15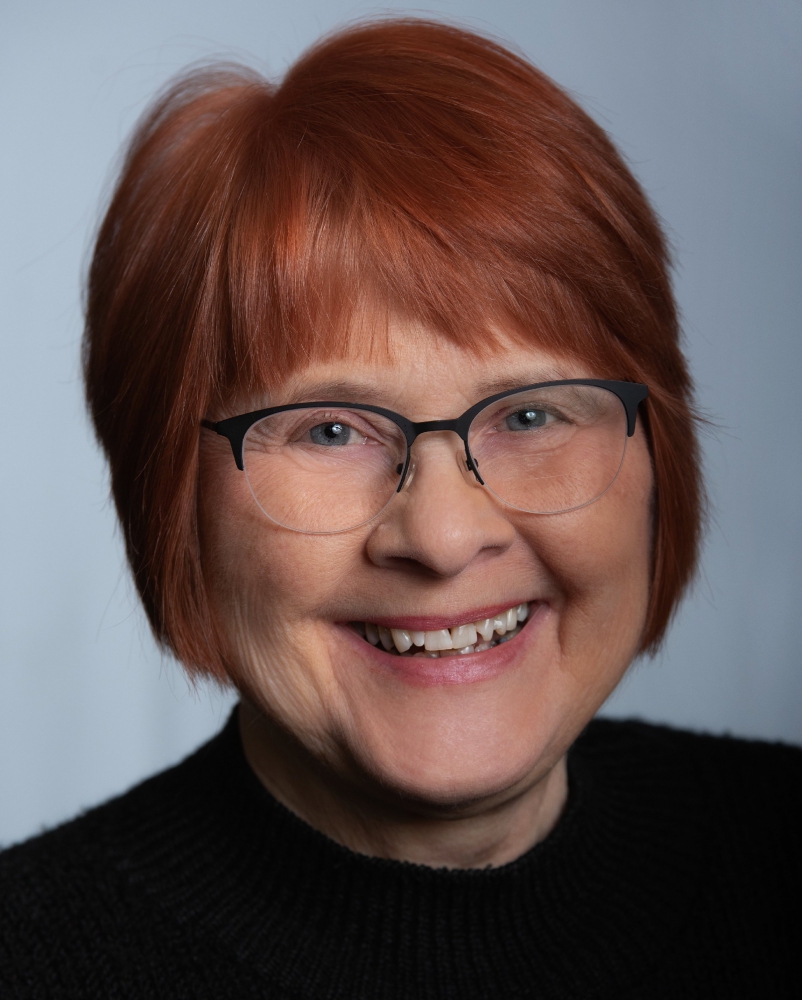 Victoria Dorshorn
Author, Screenwriter
https://victorythroughlight.com
An ordained pastor, Victoria Dorshorn writes Christian nonfiction and faith-based screenplays. Her newest book, Victory through Voice: How to Speak Truth when the Culture Demands Silence, picks up where her first book ends, Victory through Light: How to Overcome the Growing Cultural Darkness. Godly living and sharing the Word are essential today to shine light into the moral darkness and to speak truth to a dying culture that needs to hear the life-giving message of the gospel.
Victory through Voice
Our nation is heading into spiritual darkness at exponential speeds. The powers in control in society seek to silence all voices that stand against the avalanche of evil. Society tells us to stand down and be quiet. They strive to shut us in a closet so they can slam the door on our message of grace, truth, righteousness, and life. We must avoid the closet at all costs. But how can we speak out in this cultural climate? Will we be persecuted for speaking truth when the culture demands silence? Let us follow in the steps of the first century Christians and trust God for the results.
Saturday, 10:30-11:45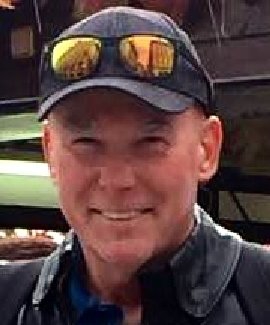 Dr. Bruce Porter
Pastor, Speaker
Author, Podcaster, Responder
www.brucespeaks.com
Bruce and his wife, Claudia, have planted and pastored five churches over the span of 40 years. He has preached and ministered in over 40 nations, visiting some of them over 20 times. Bruce served briefly as a Missions Pilot in Central and South America, and holds a Commercial/Instrument pilot's certification.
Part of his ministry has included compassion responses to terrorist attacks and natural disasters. He served ten years as a volunteer firefighter and medical First Responder. This included ministry to his fire department as Chaplain. He also served as a Moral Leadership Officer with the Civil Air Patrol. His ministry responses include search and rescue work at Ground Zero in New York City after the 9/11 terrorist attack in 2001. Also, he provided counseling and critical incident management at various terrorist and school shooting incidents since 1998, beginning at Columbine High School. These outreaches included Red Lake High School, Platte Canyon High School, the Amish School massacre, Erfurt Germany, and Beslan Russia.
Bruce has authored three books: The Missing Link in Missions (out of print); The Martyr's Torch, The Message of the Columbine Massacre, and Destroying the Shadow Agenda, A Christian Manifesto.
Currently Bruce pastors Torch Life Church in Morrison, CO. He and Claudia continue their ministry to their community and in Africa, where they are establishing a school in Nairobi, Kenya.
The Price of Mercy
Will the people of the United States find the grace to repent and grope our way back to our previous constitutional foundations? The dangers we face are serious, but the solution cannot be found solely in the political realm. The political views of men merely reflect the underlying worldview or convictions of the heart. All politics are the means of implementing binding policies of law according to the inner convictions people hold as to what is right or wrong, true or false. The record of history repeatedly demonstrates that when those convictions are formed according to the baser passions of pride, arrogance, avarice, lust for power or fame, or the pursuit of physical pleasures; the nation becomes corrupt, impoverished, and eventually unlivable. However, when God's Word is held in honor by a people, and His wisdom and precepts are implemented into binding political policies, the nation prospers, violence diminishes, and happiness is possible.The culture needs truth-bearers who will spread the light of Christian truths to an increasingly dark and hostile culture. This is a call to Christian writers to exercise that courage, to be willing to be an offense as Jesus was as they engage the culture for Him.
Saturday, 3:15-4:30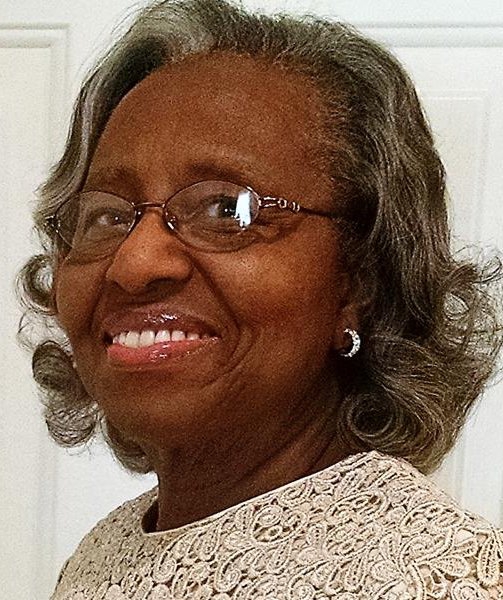 Angie Bass Williams
Pastor, Author, Speaker

Angie is a retired Federal employee and a Support Pastor at Grace Mennonite Fellowship in Harrisonburg, Virginia. She preaches in various denominations and is a guest on Valley Family Forum's television and radio programs. Angie has served as Publicity Director and Prayer Ministry Team Leader for interdenominational evangelistic crusades. She was Advertising Director and Staff Writer for "Blessings" magazine and operated a home-based writing and editing business. She enjoys writing poetry, offering hospitality, teaching Bible studies, and helping others to get their books published.
Her book, Jesus Wants Your Mind!, demonstrates how to allow God's Word to dominate our thinking, producing spiritual maturity. Angie underwent breast cancer surgery and radiation treatments while writing Joy In Adversity. This account of God's overcoming power in her life serves to encourage and build the faith of others who are walking through life's trials. Having experienced many episodes of physical suffering and difficult times such as the loss of three babies and numerous surgeries, Angie says, "We are what we are in adversity!" One of her favorite Scriptures is Philippians 4:6-7, which tells us not to worry, but to pray and thank God for the answers, resulting in His perfect peace.
Get Out of the Boat
Step out of the boat of political correctness and "walk on the water" of Spirit-led writing that expresses the truth of God's Word. Tackle sensitive subjects such as abortion and euthanasia from a biblical perspective.
---
2 – Writing (and Selling!) Personal Experience Stories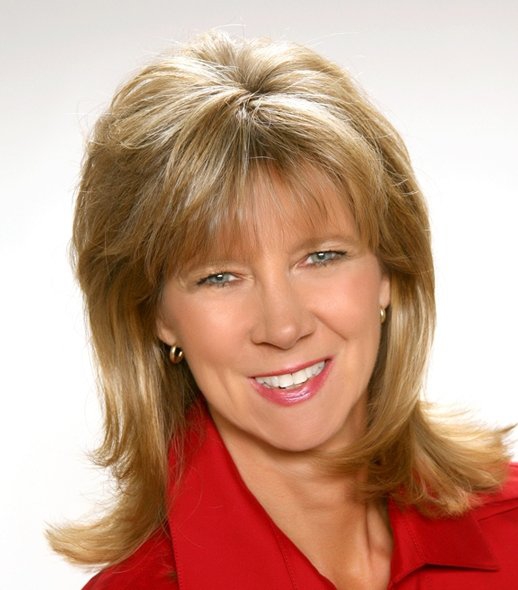 B.J. Taylor
Author & Freelance Writer
Represents Guideposts, Angels on Earth,
Mysterious Ways, and All Creatures
Ever thump a watermelon to tell if it's ripe or stick your fingernail into the stem end of a cantaloupe to see if it's soft inside? It's hard to tell by a smack or scratch, but it does give you a clue. Thus, we have a few clues into B.J.

B.J. first began writing in grade school, with English as her favorite subject and spelling bees her specialty. A personal diary was her journal, hidden under her mattress during her teenage years. Her penned thoughts filled numerous notepads (which she still has in a box in the garage). She admits a lot of choices are scary at first, like signing up for a writing class, joining a writers group, or submitting a novel to an agent for consideration. She plunged into the deep blue sea, took a chance with her writing, and has been blessed abundantly.
A lover of true, personal experience stories, B.J. cut her teeth on a multitude of submissions to numerous markets. With publication success garnered in newspapers, magazines, and anthology collections like Chicken Soup for the Soul, along with winning the Guideposts Writers Workshop contest in 2004, B.J. has done a lot of nonfiction writing. She continues to write personal experience stories and is also working on her second novel that is based on a true story. She loves character development, primary plot and subplots, timing and tempo, and strives to deliver true emotion to her writing as she did in her memoir, Charlie Bear: What a Headstrong Rescue Dog Taught Me about Life, Love, and Second Chances.
An award-winning author and popular speaker at conferences around the country, B.J. has been a published writer for twenty-five years with credits ranging from newspaper articles for no pay, to magazine markets that pay quite well. She has sold forty stories to Chicken Soup for the Soul, two dozen stories to Guideposts and Angels on Earth, numerous articles to Writer's Digest, Romantic Homes, Victorian Homes, John Gray's Mars and Venus in Love, and many other publications along the way. B.J. represents the following magazines: Guideposts, Angels on Earth, Mysterious Ways, and All Creatures. She looks forward to talking with you about your stories for those magazines as well as other nonfiction markets. B.J. wrote a book to help writers titled, Writing True Stories: Using the Winning Formula P MS to a T.
Now that B.J. is retired from the business she and her husband ran for twenty-three years, she lives in Southern California half the year and in Northern Idaho the other half. She enjoys walking her scruffy dog Charlie Bear, golfing, aqua classes, traveling, and helping writers to reach their goals.

Want to make money with your writing? Then this class is for you. Interactive sessions will cover the following (in no particular order):
1. Your Journey to Publication – How to Get Where You Want to Go.
2. Writing Personal Experience Short Stories That Sell (learn B.J.'s easy formula for writing great hooks, riveting dialog, satisfying endings).
3. Writing for Chicken Soup for the Soul.
4. Writing for the Guideposts family of magazines and how to submit to the Guideposts Writers Workshop contest.
5. Writing Book Length Stories (memoir, self-help, and a secret one).
6. There will be handouts and a little bit of volunteer homework (will you be the one to help the class learn?).
---
3 – The Novelist's Toolbox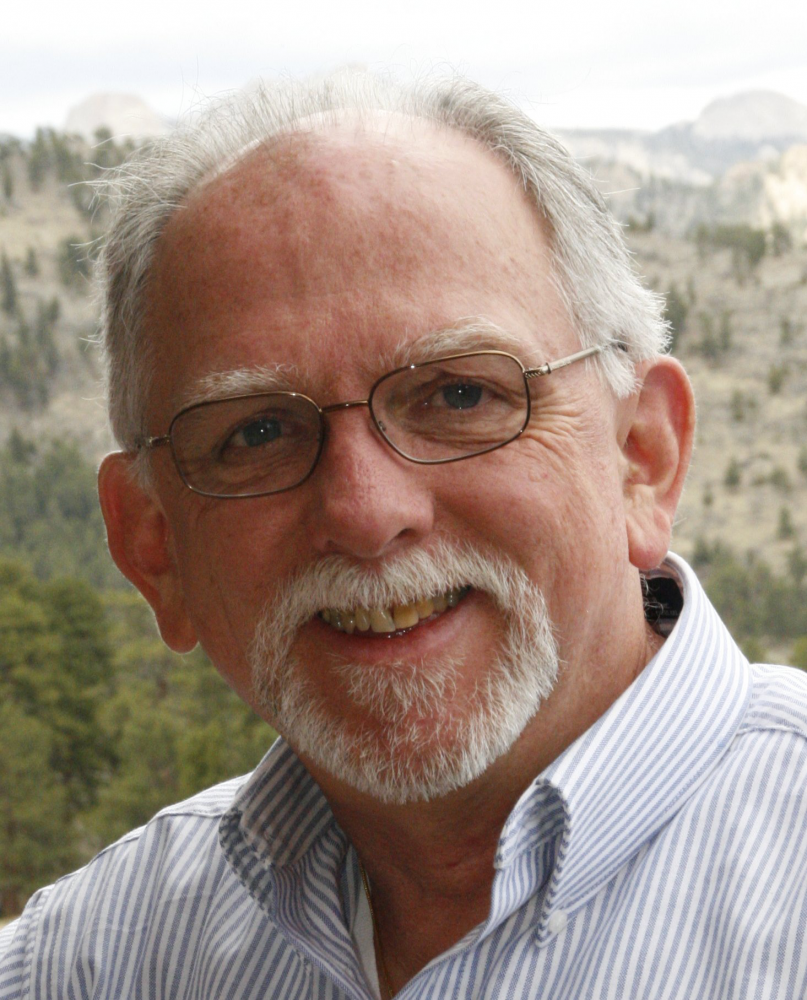 Terry Brennan
Carol Award Winning Novelist
Journalist
www.terrybrennanauthor.com
Terry is the award-winning author of The Jerusalem Prophecies series, including The Aleppo Code which won the 2016 Carol Award as the best mystery/suspense novel of 2015. Ottoman Dominion, the third book in his latest series, Empires of Armageddon, was released last November. Terry has also led a Pulitzer Prize-winning journalism team and has received the Valley Forge Award for editorial writing from the Freedoms Foundation.
Starting out as a sportswriter in Philadelphia, Terry became an Editor and Publisher for newspapers in Pennsylvania, Illinois, and New York, and in 1988 moved to the corporate staff of Ingersoll Publications (400 newspapers in the U.S., Ireland, and England) as Executive Editor of all U.S. newspaper titles. In 1996 he transitioned into the nonprofit sector, spending 12 years as VP Operations for The Bowery Mission and six years as Chief Administrative Officer for Care for the Homeless, NYC nonprofits that serve homeless people. Terry and his wife, Andrea, live in Danbury, CT.

Both professionals and do-it-yourselfers know that the right tool makes any job easier. In this continuing session, Carol Award winner and multi-published author Terry Brennan will share some essential tools for The Novelist's Toolbox: Mastering the timeless story structure called The Hero's Journey; How to use The Plot Skeleton to build a satisfying story; Structure for Gardeners - Designing order for those who work by the seat of their pants; Bit Players Steal the Show - Creating minor characters to drive plot (show, not tell); and the many layers of compelling Character Development. Along with exercises and class participation, this continuing session will help you acquire some essential tools to build better novels.
---
4 – From Idea to Manuscript to Masterpiece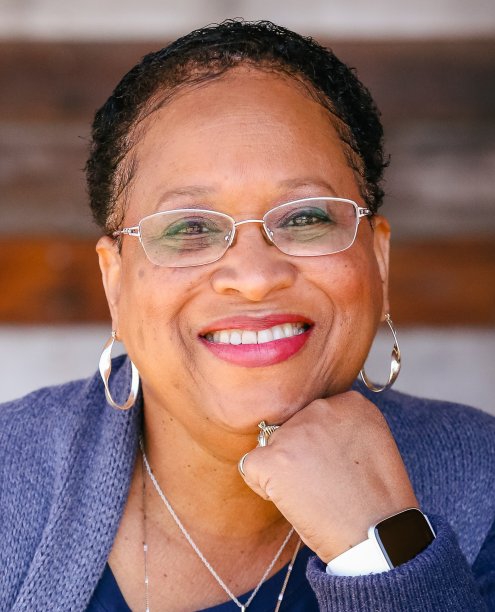 Sharon Norris Elliott
Author, Speaker, Bible Teacher
Literary Agent
Founder/CEO, Life That Matters Ministries
and AuthorizeMe®

"Live significantly!" That's the inspiring message of Sharon Norris Elliott, award-winning author, popular speaker, astute Bible teacher, and founder/CEO of Life That Matters Ministries and AuthorizeMe®. She encourages everyone who will listen to live a life that matters. Some of her 12 published titles include:
A Woman God Can Bless
366 Glimpses of God: Getting to Know the God Who Knows You
Why I Get into Trouble (the first title of her 7-book children's series)
Boomerangs to Arrows: A Godly Guide for Launching Young Adult Children
Power Suit: the Armor of God Fit for the Feminine Frame
Sharon is amazed at how God's goodness has brought her from being "Straight Outta Compton" to standing before great people and audiences. Dedicated to teaching and learning, she is a cum laude college graduate (Biola University), holder of an honorary Doctor of Divinity Degree, and member of several prestigious organizations (ACE, AWSA, SCBWI). Sharon is also a religious broadcaster hosting her own show, Life That Matters with Sharon Norris Elliott, and guest hosting a women's roundtable show, A View from the Upper Room, on The Holy Spirit Broadcasting Network (HSBN.tv), and the Christian Women's Word Network (CWWN.tv). Both shows also available on Facebook Live, Spotify and several other platforms.
Under the Life That Matters Ministries umbrella, are her two companies. Milk & Honey Life Retreats rival any other girls' getaway for both fun and faith enhancement. Through her AuthorizeMe® Consulting, Coaching, and Editing Firm, Sharon edits others' work, mentors up-and-coming writers and speakers, coaches writers as they draft their manuscripts, and conducts hands-on seminars personally assisting attendees toward their publishing goals. The latest exciting growth of her AuthorizeMe® brand includes her new move to now function as a literary agent.
Sharon is retired from her esteemed 35-year teaching career and now focuses full time on her writing, editing, agenting, and broadcasting. She and her husband James serve at Christ Second Baptist Church in Long Beach, CA, where Sharon is an assistant minister. They enjoy their empty nest, travelling, and visiting their children and grandchildren.

You have held this book idea in your heart and mind long enough. It's time to get it out of your brain and down onto paper. But you want to do more than simply write it; you want it to touch the souls of your audience, and you want it to be really good. This muli-part workshop helps develop your thinking and writing to reach toward that goal. Learn to think like an acquisitions editor and publisher as you write the book, to capture the attention and soul of your reader, and to organize your thoughts so they flow beautifully on the page. Taught by literary agent and multi-published author Sharon Norris Elliott, this session will position you to be a best-selling published author yourself.
---
5 – Go Indie
THURSDAY, 10:30-11:45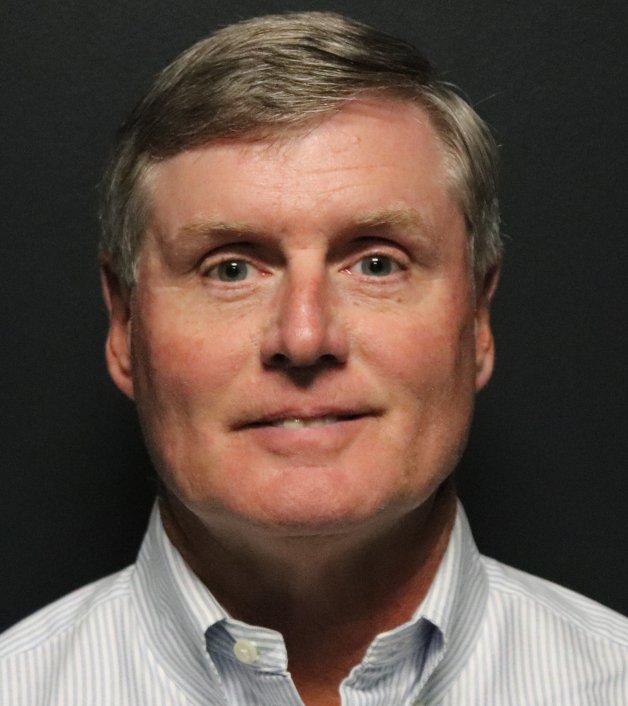 Larry A. Carpenter
President and CEO
Christian Book Services, LLC
Carpenter's Son Publishing
Clovercroft Publishing
www.christianbookservices.com
Larry serves as the Chairman and CEO of Christian Book Services. Through their three publishing imprints, Carpenter's Son Publishing, Clovercroft Publishing, and Sports Publishing Group, Carpenter's company helps authors independently publish their books. Larry has an MBA from the University of North Carolina. He began his career in package goods marketing at Procter & Gamble and Campbell Soup Company. He entered the book business, joining Ingram Book Company as Senior Vice President of Sales and Marketing in 1987. He was promoted to President and CEO of Ingram's Spring Arbor division in 1997.In 2000, he started his own distribution company, FaithWorks. After FaithWorks was purchased by STL Distribution, he joined Thomas Nelson as Vice President of Marketing. In 2008, he became President and Publisher of Standard Publishing. He started Christian Book Services in 2010.

Introduction to Hybrid Publishing
Traditional publishing contracts are hard to get, take away the author's control and provide little profit. Self-Publishing has quality concerns and lacks a sales force to get books in to bookstores. Hybrid publishing offers quality editing and design, restores control and rights back to the author, offers a top-of-the-line sales force to get your book in to stores, and offers the highest sales proceeds in the industry. Come see if this, the fastest growing segment of the publishing industry, works for you.

THURSDAY, 4:00-5:15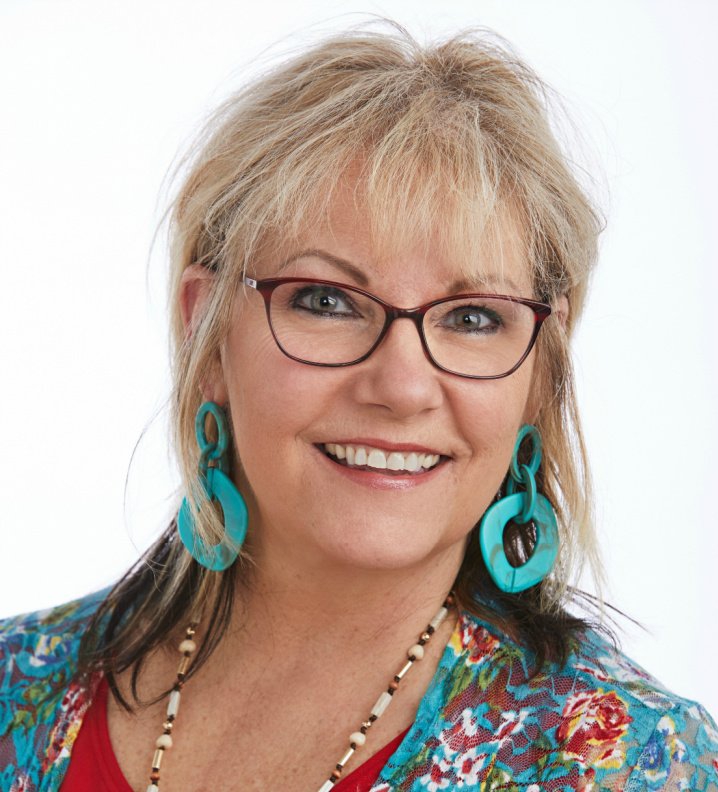 Linda Goldfarb
Acquisitions Editor
Director Audiobook Division
EABooks Publishing
Voice Professional
Author

Linda works with EABooks Publishing as the Audiobook Division Director, Acquisitions Editor, and Voice Professional. She loves helping writers and speakers take God's next best step to reaching their publishing goals and beyond.
As the podcast host of Your Best Writing Life, Linda interviews industry experts weekly, keeping her current with all things writing related. She is also an award-winning author of the LINKED® Quick Guide to Personalities series, international speaker, professional actress, podcaster, and audiobook narrator. She is a traditionally and independently published author who holds a board-certified advanced diploma in Christian life coaching.
Understanding the Do-It-Yourself Process
The saying is true, you don't know what you don't know. And with Indie Publishing, that can be costly. This class will help you fill in the blanks saving you time, money, and frustration. Join us and "Be In The Know."
FRIDAY, 10:30-11:45 and 4:00-5:15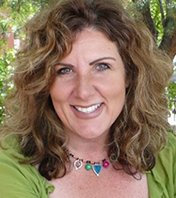 Karen Bouchard
Acquisitions Editor
Illumify Media Global
Author, Speaker

Karen is a bestselling author, national speaker, editor of David C Cook's Power for Living magazine, and Acquisitions Editor with Illumify Media, a publishing company currently contracting 20-30 titles annually. She also provides one-on-one coaching to writers of all genres—published and not published—who want to polish their craft, publish their books, or grow their platforms. Karen has more than 30 years' experience in writing and publishing, having written hundreds of magazine articles and authored fifteen books of her own under the name "Karen Linamen." Her books include the bestselling Just Hand Over the Chocolate and No One Will Get Hurt, The Chocolate Diaries, Sometimes I Wake Up Grumpy (And Sometimes I Let Him Sleep), and many more.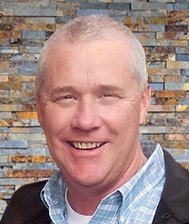 Michael J. Klassen
President, Illumify Media Global
Author, Ghostwriter
Book Coach

Michael is a bestselling, award-winning ghostwriter, author, freelance writer, book coach, and publisher. He has worked on projects with authors as varied as former president Jimmy Carter (Lessons From Life Bible), Michael John Cusick (Surfing For God), and Rafael Cruz (A Time For Action). He has also served as the theological reviewer for over 30 study Bibles and worked on over 70 traditionally published works. His published works have sold millions of copies and can be found in nearly every Christian bookstore in America.
Taking Your Self-Publishing from Good to Great:
6 Deadly Self-Publishing Mistakes and How to Fix Them (2 part workshop)
Publishing your own book may sound like a great idea – and it can be – IF you know how to avoid 6 major pitfalls that keep many self-published books from "WOW!"ing their audiences. Karen and Michael will identify deadly mistakes made by many self-published authors and provide simple fixes that will give your book a competitive advance in the marketplace. Topics will include:
5 commitments you can make that will endear you to your audience forever
5 unbreakable rules for self-publishing with excellence (and ways to follow them without breaking the bank)
3 key benchmarks that will help you keep your expectations in check while pursuing big dreams and goals

Saturday 10:30-11:45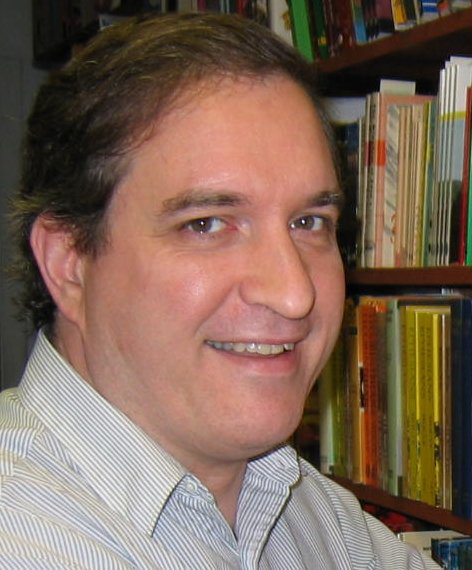 David E. Fessenden
Author, Editorial Coach
www.davefessenden.com
Literary Agent, WordWise Media Services
Editorial Coordinator, CLC Publications
Publisher and Proprietor, Honeycomb House Publishing LLC

Dave has degrees in journalism and theology, and over 30 years of experience in writing and editing. He has served in editorial management positions for Christian book publishers and was regional editor for the largest Protestant weekly newspaper in the country.
Dave has published seven books, written hundreds of newspaper and magazine articles, and edited numerous books. He is a frequent speaker at writers' conferences. Two of his books, Writing the Christian Nonfiction Book: Concept to Contract and A Christian Writer's Guide to the Book Proposal, are based on his experience in Christian publishing. The Case of the Exploding Speakeasy, Dave's first novel, reflects his love for history and for the Sherlock Holmes stories of Arthur Conan-Doyle.
Dave and his wife, Jacque, live in south-central Pennsylvania and have two adult sons.
Front Matter, Back Matter – Yes, It Does Matter!
The very beginning and very end of your manuscript are critical areas. The front matter (foreword, preface, acknowledgments, etc.) creates a first impression, and the back matter (appendices, endnotes, etc.) shows your attention to detail. Here's how to do it right.
Saturday, 3:15-4:30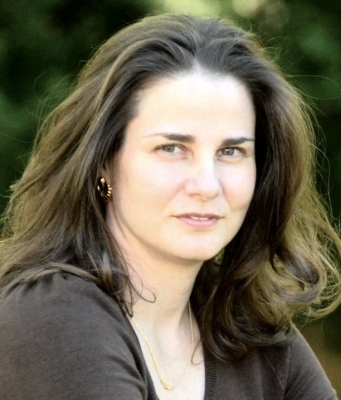 Amy Deardon
Author, Scientist, Former Skeptic
www.amydeardon.com
Publisher, ebook Conversion & Listing Services
Amy is an award-winning author, publisher, and budding online entrepreneur. She is eager to help writers take their words to the next level through story or nonfiction coaching/editing and guiding them through the self-publishing minefield. In her life B.C. (before children), she was a Ph.D. scientist under a different name who did bench research. Now married, she lives with her husband and two children near Washington, D.C.
How to to Design Your Book Cover and Write Your Title and Back Cover Copy
Make your book stand out from the crowd with irresistible book cover, title, and back cover copy. Studies have shown that if you are not a big name author, these three factors are the most critical to entice a reader into looking more closely at your book and making that sale. This workshop discusses how to create or find an affordable book cover, and tropes, guidelines, and keywords when writing descriptions that intrigue your reader into pushing the "Buy Now" button. Bring your titles and back cover copy to class so we can help you improve it.
---
6 - Write Nonfiction Books that Change Lives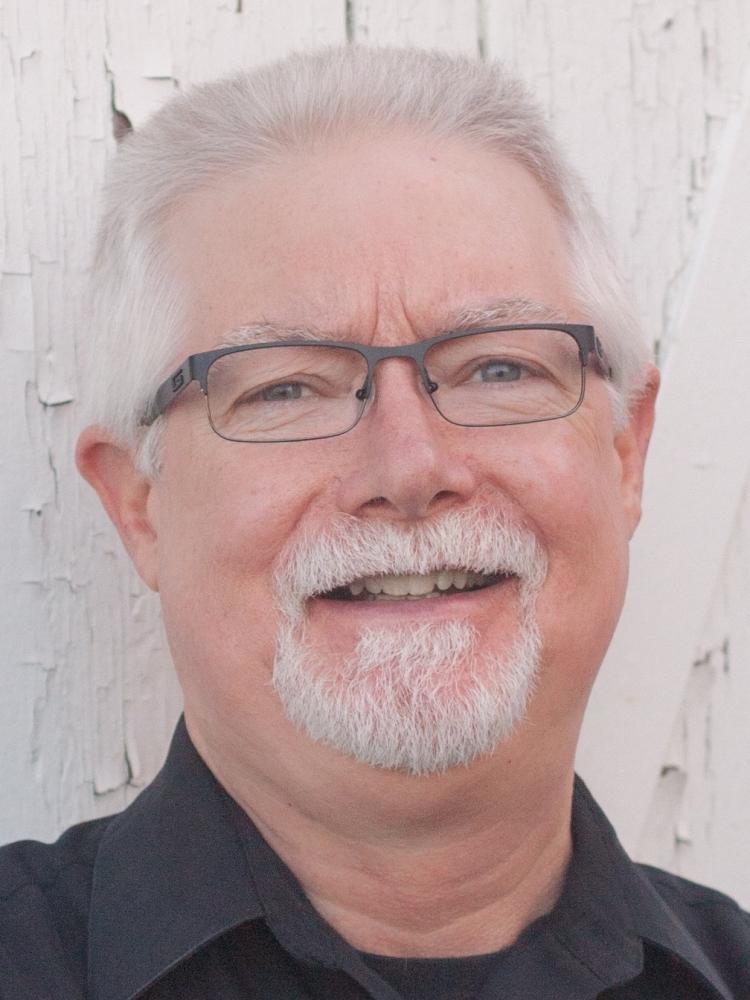 James N. Watkins
Author, Speaker
www.JamesWatkins.com
Acquisitions Editor,
EABooks Publishing
Jim is a writer saved by grace. That's what's most important. Not that his 20 books and over 2,500 articles have won numerous national awards, or that he has worked as a magazine and book editor since his sophomore year in college, or even that he taught writing for fifteen years at Taylor University. And it's really not important that he's spoken around the world in churches, colleges, and conferences. What is important is that he loves God, his family, writing, mentoring writers, and Chinese food—in that order. He has been online since 1997 and has welcomed millions of visitors from virtually every country around the world. The site has grown from a few book excerpts to hundreds of posts, videos, and original music.
Four of Jim's books have won national industry awards (Christianity Today "Book of the Year" award of merit and "Retailers Choice Award") and for his reporting and editing (five Evangelical Press Association awards), as well as an "Amy" award for writing in the general market. He was also honored with an "Alumnus of the Year in Literature" from Indiana Wesleyan University. (Go Wilcats!)
His articles have been published by Christianity Today, Decision, Focus on the Family, Guideposts, Leadership, Ministry Today, Rev., Today's Christian Woman, The Upper Room, USAToday, The Whittenberg Door, War Cry and many more.
His website has been honored by the Billy Graham Evangelistic Association for its creative Christian message.

Learn biblical and behavioral principles for changing lives such as how to write and speak to cause people to change their hearts and minds, how to organize your writing and speaking to engage your readers and listeners, how to use humor and stories to persuasively make your point, how to motivate without manipulating, and how to create effective marketing.
---
7 – Picture Books Clinic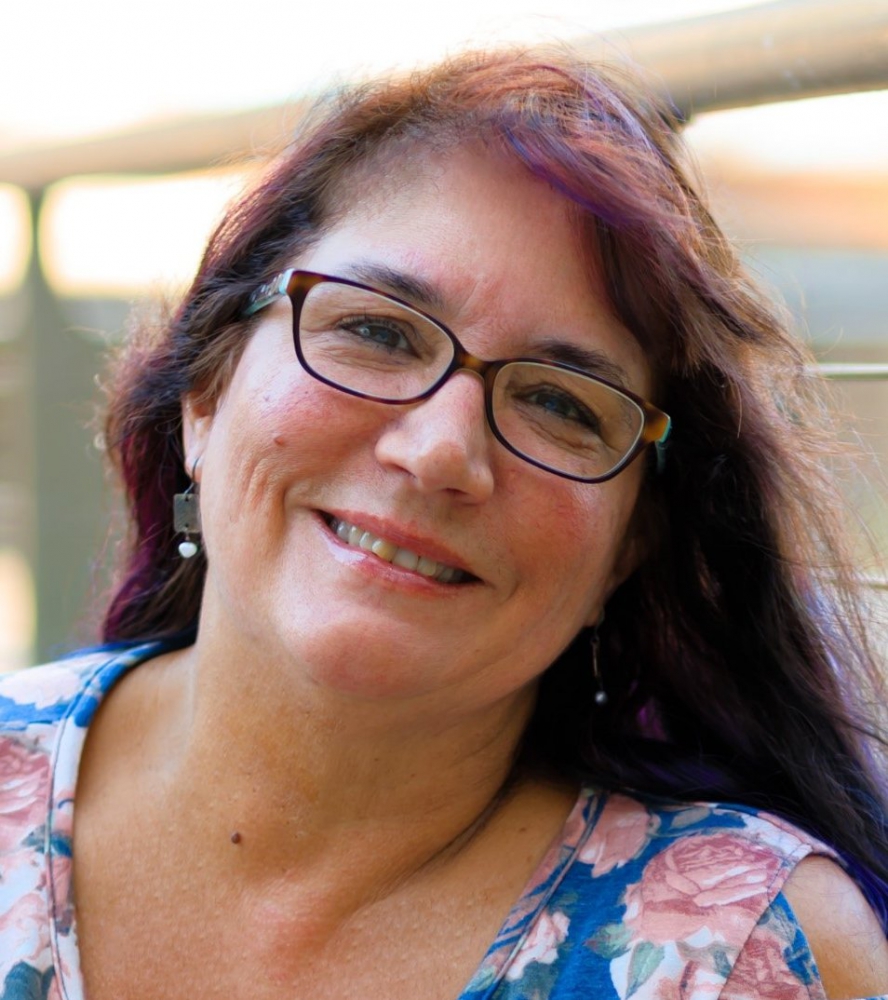 Pam Halter
Author, Editor
https://pamhalter.com
www.Fruitbearer.com
Children's author Pam Halter and illustrator Kim Sponaugle are the creative team behind the Willoughby and Friends series, starring a young, somewhat clumsy, gentle dragon named Willoughby. The first book, Willoughby and the Terribly Itchy Itch (Fruitbearer Kids), won a Realm Award. Pam and Kim have been working together since 1995.
Before Pam could put thoughts on paper, she created stories for her younger sister and story lines for their dolls to act out. As she got older, she wrote skits for Girl Scouts and the church youth group. An avid reader, Pam devoured every book she could get her hands on and finished many of them by flashlight under the canopy of her blanket, well past her bedtime.
Life interrupts our dreams sometimes, and for a long while, Pam forgot she wanted to write. But in the spring of 1994, she had a late-term miscarriage. She was encouraged to write as an attempt to deal with her grief.She wrote a poem. Then another and another. She got an idea for a series of picture books for little girls. The love of writing welled up in her once more, and she began to write children's books. Her first picture book, Beatrice Loses Her Doll, was picked up by Concordia Publishing House in 1998 and released in 2001.
Pam was selected to attend the Highlights Whole Novel Workshop for Fantasy in 2010, was named Writer of the Year in 2014 at the Greater Philly Christian Writers Conference, and won the Reader's Choice Award in the short story contest hosted by Realm Makers and Brimstone Fiction in 2015. Her first YA fantasy novel, Fairyeater, was published in 2018.
Today Pam is a mom, grandmother, writer, and editor. She lives in New Jersey with her husband, Daryl, special needs adult daughter, Anna, and four cats.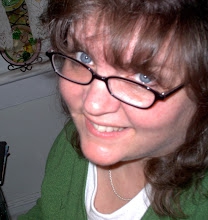 Kim Sponaugle
Children's Illustrator
www.picturekitchenstudio.com
Kim brings 15 years of freelance children's book illustration and design experience to Fruitbearer Publishing. A graduate of The Art Institute of Philadelphia, she began working for David C. Cook Publishing designing children's curriculum and products but soon found her heart's vocation in children's illustration.
In 2000, Kim illustrated her first picture book series Beatrice Loses Her Doll and Beatrice's New Clothes with Concordia Publishing House and has been fascinated with the process and creation of children's books ever since.
In 2007, Kim started Picture Kitchen Studio and has had the pleasure of interacting and working with both traditional publishers and independently published authors on illustration projects. She is a children's book cover designer and has illustrated more than fifty books for kids.
Kim received The Mom's Choice Award, Pinnacle Book Award, CIPA EVVY Award, Reader's Favorite Awards, is Story Monster approved, and most recently won a Purple Dragonfly Award (first place for illustrations, Nickerbacher, the Funniest Dragon.)
Partial clients list: Warner Press, Concordia Publishing House, Christian Focus Publications, Cuddly Buddly Crafts, Guardian Angel Publishing, Halo Publishing, Images Press, Old School House Magazine, Stories for Children Magazine.
Kim lives in New Jersey with her husband, son, and little Westie.
Clinic is limited to six people!
Read it again, please! Writing for kids is not easy. Authors have to keep kids interested and entertain the adults who will be reading to them. They also need to write in such a way as to inspire an illustrator they may never meet. Illustrators need stories that create pictures in their minds. Pam and Kim, an award-winning author/illustrator team, will break down the picture book process in such a way that participants will leave with a manuscript that is ready to submit to a traditional house or to self-publish with confidence.
Prerequisite: A finished picture book manuscript under 1,000 words. Click here for application due no later than June 1 along with your manuscript.
---
8 – Serve Your Audience: The #1 Way to Grow a Rock-solid Platform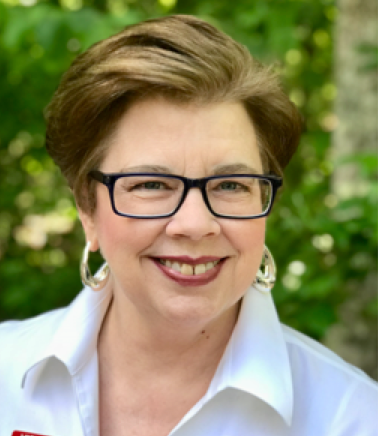 Patricia Durgin
Founder
Marketers On A Mission

Amazon sold its first book back in 1995. That was the year Patricia Durgin began studying online marketing. Since then, she's invested thousands of dollars to learn from leaders in the field, and countless hours adapting those principles for Christian writers and speakers.
Online marketing is a confusing tangle of technology and messaging. Patricia helps Christian communicators cut a straight path, so they can escape the maze and fulfill their calling, which is to reach more people for Christ.
Patricia delivered 505 60-minute programs as the host of Marketers On A Mission, a program for Christian writers and speakers, until Christ placed it on indefinite hiatus. She continues to serve 1) as the Admin of the private Facebook group Marketers On A Mission ENGAGE; 2) as a faculty member at many Christian writers and speakers conferences across the country; 3) through The Encourager, a weekly devotion; and 4) via private coaching sessions.
Patricia and her husband live near Atlanta. Their two daughters are children's pastors and their two sons-in-law are youth pastors. Their four grandchildren are a delight, and their two pups, Lucy and Linus, rule the roost at home.

I believe that every Christian communicator has a God-given audience and a God-ordained message, drawn from our relationship with Him. Every book, article, presentation, blog post, social media post, and email should have one goal: to serve our audience exclusively. (God will see that others in need are served by other Christian communicators.)
In this continuing session, we'll focus first on identifying your audience, then move to the four basic marketing elements and how they all work together to build your platform: your 1) Website, 2) Lead Magnet, 3) Blogging & Social Media, and 4) Email . . . all designed to serve your audience through content focused on their needs.
We cannot grow our audience effectively without these four elements in place. Leave one out and our marketing will be lopsided. Join us to build the strong foundation you'll need for an effective, long-lasting platform, wherever God may lead you in the future.
Who Does God Want You to Serve? / Why & How to Create (Blog & Social Media) Content for Only Those People
In His kindness, God calls us to serve a specific group of people (vs the 7+ billion in the world). We'll begin by helping you identify that group. Every subsequent class focuses on those people alone. Then we'll create content ideas for your blog and social media, merging your message with the needs of (say it with me) only that group. You'll never wonder what to write about (or share) again!
Serve via Your Website: The 2 Most Important Pages / Newsletters are Good; Lead Magnets are Better (in 2 parts)
Ideally, your website makes your audience think, "This is where I belong!" We'll review your website's Home and About pages, to see if the core elements are included, and if they're positioned for maximum results. Then we'll turn to creating a "Lead Magnet," a sliver of valuable information so intriguing visitors are compelled to "sign up" for it, thus growing your email list (one of the main avenues to serve your audience).
Serve via Your Email Messages: How Email Works / Use It to Build Relationships with Your Audience (in 2 parts)
Few harness the power of email. The tech can be frustrating, so we'll review how the various parts fit together. But why bother with email, anyway? It allows us to develop long-lasting relationships with our audience members, serving them regularly, and then periodically inviting them to purchase our books, products, or services. Imagine hundreds (or thousands?) of readers eager to buy or share your latest "thing," supporting you the way you've supported them for years. Wowzer! This is what email can do.
Serve via a FB Live Program or Live Webinar: You Don't Have to be Published to Serve Your Audience NOW!
Our enemy suggests we should wait until our book is published before we actively serve our audience. That could take years! Instead, serve your audience now and be pleased to discover that you're actively building your platform, too. In this last session, learn how to create and host a FB Live program or a live webinar suited for you, your audience, and your message. Checklists included.
Now your core marketing elements are in place, as is your platform's infrastructure. Grow (and serve) from here!