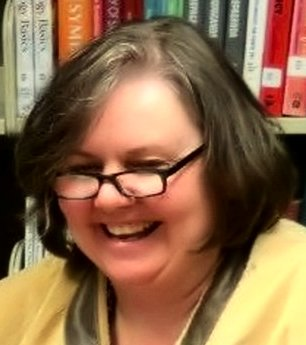 Sally Apokedak

Sally is an associate agent with the Leslie H. Stobbe Literary Agency. She has been studying, reviewing, and marketing children's books, as well as giving writing instruction for a dozen years or more. She has worked as the Children's Writing Editor for Bella Online, and she was the general editor of the Kidz Book Buzz Blog Tour, where she worked with best-selling and award-winning authors such as Jeanne DuPrau, Ingrid Law, and Shannon Hale. She is presently the YA contributor to Novel Rocket, and she teaches at general market and Christian writers' conferences across the country.
Continuing Session: How to Break In with Middle Grade and Young Adult Books
Breaking In: Brainstorming High Concept Premises
These days, publishers want you to come out the gate in a big way. Come to this class if you want to hear the pitches that have sold recent novels. Bring your own high concept pitches for critique.

Voice: It Can't Be Faked
There is a YA voice and an MG voice and never the twain shall meet. We'll talk about the differences in the two and help you discover which one you have.

Publishing: It's Not a One-Size-Fits-All World
Write the things you are passionate about, but package your messages in ways that make editors want to buy. We'll talk about different methods of publishing that might best fit your work and your timeframe.

Theme: Books, Readers, and the Books that Change Them
We'll talk in this class about why you need a theme in your books and how to hold the theme so that readers will grab it and chew on it and take it home and sleep with it, until they own it and then begin to pass it on to others.
BFF Characters for Middle Grade and Young Adult Novels
Discover what qualities make young readers fall in love with the likes of Anne Shirley, Artemis Fowl, Harry Potter, and Katniss Everdeen. We will discuss how to give characters qualities that make young readers fall in love and avoid character attributes that don't work.
What I am interested in:
Picture Books: I'm looking for quirky, fun, characters and delightful language, with lines that roll and rhymes that rock. Conflict and growth for characters always helps. I interested in chapter books, and early readers.
Middle Grade Books: I'd love some funny boy books. Boy scientists and boy geniuses are great. I love fantasies, but really want anything with a strong voice.
YA Books: Fantasy is my favorite, and if there's romance, I love it even more. I still like dystopian and fairy tales. I love mysteries. I'm interested in tweens fiction and older teens/YA fiction.
Nonfiction for All Ages: I'm interested in devotional books, Christian living, science for young children, biography, women's interests, and book proposals. But you may try me on anything.
Adult Inspirational: I'm looking for adult books for the Christian market, particularly fantasy and romantic suspense.
What I am NOT interested in:
Any picture books that rhyme where all the rhyming words are one or two syllables are not going to be right for me, I'm pretty sure. I am also not a huge fan of issue books and preachy stories. Supernatural books, with angels, demons, or any mix thereof, will probably not catch my fancy. I'm not salivating for werewolves, vampires, ghosts, fairies, or zombies. I'm not into dark and angsty books. I like endings that are full of hope.
---


Blythe Daniel
President
The Blythe Daniel Agency, Inc.
http://theblythedanielagency.net


Blythe is a literary agent and publicist helping authors publish and market their books. In addition to placing clients with publishers, she has had clients on the Today show, Fox News, 700 Club, and featured in the Chicago Tribune, The Washington Post, and others. Blythe was the publicity director for seven years at Thomas Nelson Publishers and marketing director for two years. Prior to that she was a news director/host at a radio station in Nashville and freelance writer to magazines and newspapers. After moving to Colorado in 2004 to work as the product development manager for New York Times bestselling authors John and Stasi Eldredge, Blythe started her agency to work with authors on publicity campaigns and literary agent representation. In early 2015 she launched the agency's blogging network, The Blog Spot.
Her literary clients include pastors and staff from churches like North Point Community Church, mom mentors who lead organizations like The M.O.M. Initiative and MomsTogether, bloggers including food and DIY bloggers, and church and marketplace leaders. She represents inspirational home and lifestyle books from authors who come from organizations like Focus on the Family, FamilyTalk, Cru, Proverbs 31 Ministries, Dollar General, JP Morgan Chase, Houston Chronicle, and others.
Workshop: How to Promote Yourself & Your Book (Thursday, 2F)
This class is to help authors step out of their comfort zone and do what's necessary to promote their name and book for greater number of individuals reading their book (and greater sales) without feeling like they are selling out.
Workshop: Position Yourself (Friday, 4E)
This workshop will help you position yourself as an author and your message for what publishers and readers are really looking for. Many authors feel that they have a message and it has to be "this," but what do publishers and readers want? Most of the time your message needs some adjustments to fit what readers (and publishers) really want (a true felt need) and the format that will resonate with them. But it doesn't have to water down what you want to write. You need appropriate guidelines or a map to present it, and that's what this class will do.
What we are acquiring:
Nonfiction: Christian living, spiritual growth, current events, inspirational, memoirs, evangelism, family, business/leadership, church leadership, marriage, parenting, apologetics, political, social issues, women's issues, new voices (ministry leaders, pastors, journalists, and other professionals), and some gift and cookbooks.

Fiction: All fiction goes to Jessica Kirkland with the agency. I will forward adult and young adult fiction proposals to her.
Children: Mostly acquiring previously published children's authors on a few projects but will look at new authors.
Not acquiring devotionals, poetry, or short stories.
We are reviewing a limited number of Bible studies.
Something New in Our Agency for You!

We want to be on the cutting edge of practices that embrace the ever-changing publishing landscape. We want to connect publishers, authors, and bloggers for more exposure to books and bloggers who play an integral part in highlighting books and films. We have put together a community of bloggers called The Blog Spot that reviews books and movies from publishers and film production companies we work with like Thomas Nelson, Tyndale House, Abingdon Press, NavPress, Exploration Films, and others. Since January, we have 70 bloggers in our network reaching over 2.5 million people!
We have a monthly drawing for a $50 gift card to a major retailer, and those who post at least one review during the month will be eligible to enter the drawing. Each review will also be posted on The Blog Spot's Facebook and Twitter pages to help bloggers reach a broader audience.
We are looking for active bloggers with all sizes of platforms. If you are interested in participating in the network or having your book or film reviewed through The Blog Spot, contact Stephanie Alton: stephanie@theblythedanielagency.com. We will be reviewing books, movies, and participants in the network can decide how often they are available to review products.
In essence we want to help get the word out about new books and movies while helping bloggers increase the traffic to their blogs. Go here to sign up! http://theblythedanielagency.net/the-blog-spot/
---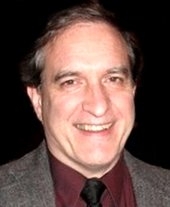 David E. Fessenden
​​Literary Agent, WordWise Media Services
http://www.wordwisemedia.com
Independent Publishing Consultant
Editor, Author – www.fromconcepttocontract.com

Dave is a literary agent with WordWise Media Services and an independent publishing consultant with degrees in journalism and theology. He has over 30 years of experience in writing and editing. He has served in editorial management positions for Christian book publishers and was regional editor for the largest Protestant weekly newspaper in the country. Dave has published seven books, written hundreds of newspaper and magazine articles, and edited numerous books. He is a frequent speaker at writers' conferences. Writing the Christian Nonfiction Book: Concept to Contract and A Christian Writer's Guide to the Book Proposal, both published by SonFire Media, are based on his experience in Christian publishing. The Case of the Exploding Speakeasy, Dave's first novel, reflects his love for history and for the Sherlock Holmes stories of Arthur Conan-Doyle. Dave and his wife, Jacque, live in south-central Pennsylvania and have two adult sons.
Interested in Representing: Nonfiction: Academic, semi-academic, apologetics, anthologies, book proposals, biblical studies, Christian living/ministry/leadership, devotionals, evangelism, inspirational, profiles, spiritual growth, and issues nonfiction.
Fiction: crime, mystery, futuristic, speculative (sci-fi/fantasy) and historical fiction.
---
Diana Flegal - Literary Agent, Hartline Literary Agency – unable to come
---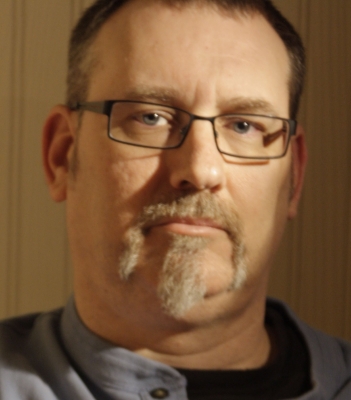 Jim Hart
Literary Agent
http://www.hartlineliterary.com
Jim is a musician/songwriter/worship leader with an ever-growing library of fictional titles, as well as books on Christian growth, ministry, and biographies of the Heroes of the Faith.
Philippians 4:8 is the filter in which Jim uses to select any material "whatever is true, whatever is honorable, whatever is just, whatever is pure, whatever is lovely, whatever is commendable, if there is any excellence, if there is anything worthy of praise, think about these things."
Jim gets excited when Christians use their creative spark to fire the imagination of others. He is also passionate about the local church, its role in the community, and in seeing people becoming mature followers of Christ. Jim is a credentialed minister with the Assemblies of God, and serves part-time as Worship Pastor in his local church in Southwestern Pennsylvania. He holds a degree in Production Journalism and worked for twenty years in direct mail advertising before taking a job with an urban social services agency, where he worked for twelve years. All during his professional career, Jim has served with the local church doing youth ministry and music/worship ministry.
Workshop: Proposals that Pop (Thursday, 1E)
Your book proposal is often the first thing a prospective literary agent and editor will review as part of their decision making process. Good proposals are noted and followed up on. Bad proposals are deleted and forgotten."Proposals that Pop" will give you valuable information on what exactly should be, and what should not be, included in your proposal. Some of the themes discussed will include: Basic Structure Guidelines, Compelling Cover Letters, and Knowing When to Stop.
Workshop: Great Beginnings (Friday, 4D) — (for Diana Flegal who is unable to come)
We'll talk about things like: Does today's author really need an agent? Can an author make money self-publishing? What about being a hybrid author, is it a wise decision? How has the industry changed in the past few years? What is Amazon's White Glove program?
What I am interested in: Jim is looking for authors who can write unique and engaging fictional suspense, romance, women's fiction, and
Nonfiction: Book proposals, Christian living, Prayer, Spiritual Growth, Church growth, and Self-help. Keep in mind that nonfiction topics require a certain level of credentials, experience, and expertise.
Fiction: Futuristic, Science Fiction, Suspense, Thriller, Mystery, Speculative, and Supernatural.
---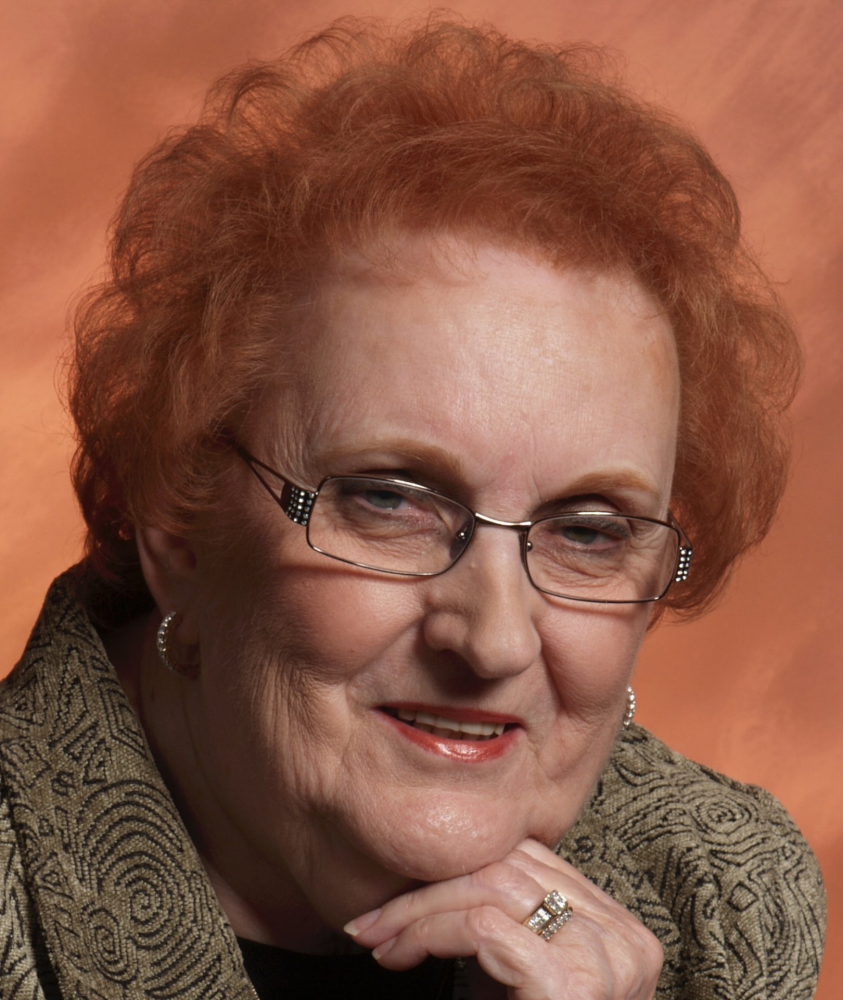 Joyce Hart
Owner and Principal Agent
Hartline Literary Agency
http://www.hartlineliterary.com
Joyce has been a literary agent for more than 23 years. She is the President and CEO of Hartline Literary Agency. She was formerly the vice president of marketing Whitaker House Publishing. With more than 35 years successful experience marketing and promoting books Joyce has been a pioneer selling high-quality fiction to the inspirational market and has built an excellent rapport with leading inspirational publishers. Her client list includes Carol Award winners, Christy Winners and Christy finalists, Reader's Choice Awards winners, PNBA Bestsellers, and many other awards. Joyce is a graduate of Open Bible College, now headquartered in Eugene, Oregon. She is also a graduate of the Dale Carnegie Sales Course. She is a member of ACFW.
Workshop: Our Changing Industry (Thursday, 2E)
We'll talk about things like: Does today's author really need an agent? Can an author make money self-publishing? What about being a hybrid author, is it a wise decision? How has the industry changed in the past few years? What is Amazon's White Glove program?
Workshop: Great Beginnings (Friday, 4D) — (for Diana Flegal who is unable to come)
We'll talk about things like: Does today's author really need an agent? Can an author make money self-publishing? What about being a hybrid author, is it a wise decision? How has the industry changed in the past few years? What is Amazon's White Glove program?
Interested in Representing: Fiction - contemporary romance, historical romance, historical, women's fiction, romantic suspense, suspense/thriller, thriller/supernatural, southern, girlfriend books, humorous fiction.
Nonfiction - book proposals, Christian Living, Christian ministry/leadership, family, self-help, prayer, parenting, psychology, marriage, health, spiritual growth and warfare, and women's interests.
What I am not interested in:
Poetry, children's, sci fi, fantasy, futuristic, YA
---
Ruth Samsel – Associate Agent, William K. Jensen Literary Agency – Unable to come

---
Other Professionals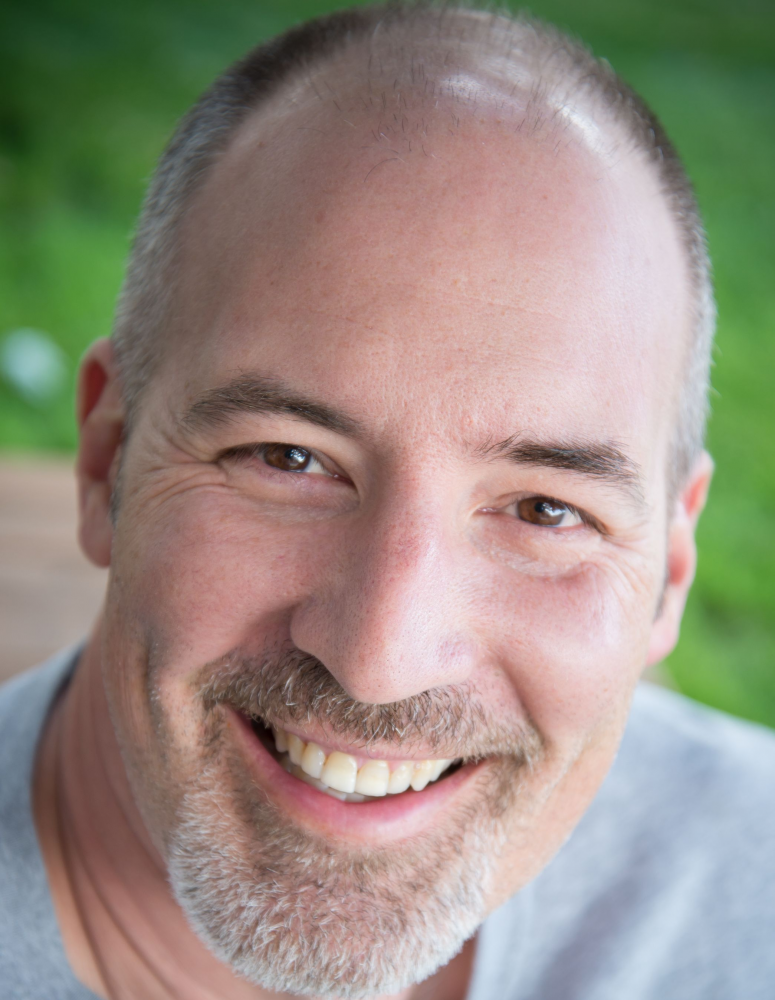 Allen Arnold
Oversees Content & Resources
for Ransomed Heart Ministries

From the mountains of Colorado, Allen oversees Content & Resources for Ransomed Heart Ministries (led by John Eldredge). The 20-year Christian publishing veteran is the founder of Thomas Nelson Fiction, where he launched more than 500 novels during his 8 years as publisher. His personal mission is to help storytellers awaken their hearts and discover the story God is writing with their lives.

Keynote: Awakening the Writer's Heart (Friday, 7:30 pm)
God's primary desire is not that you write about Him or for Him. It's that you write with Him. God gave you your calling not because the world needs more stories...but because He enjoys spending time with you. Once your heart fully awakens to this truth, you will never write alone again. Allen has worked with over 500 authors during his 20 years in Christian publishing. He views the process of "creative fellowship" as foundational for writers.
Continuing Session: Heart of the Storyteller
The heart of a story always begins with the heart of the storyteller . . . yet the heart of the writer is often neglected. It's easy to see why. The life of a novelist is filled with isolation, pressure to find an agent or publisher, writing and rewriting, hyper-focus on performance, worry, fear, and trying to navigate the ever-changing world of social media—all while holding down a day job. But it doesn't have to be this way. In this track, we will pursue the heart of the writer through conversations about identity and calling, story as offering, presence versus productivity, savoring the "land in-between," and the importance of living your story before telling your stories. It's time to breathe deeply, recover your heart, and savor story as you discover how to live free, write free.
What I am interested in: Nonfiction: Book proposals, Christian living, Devotionals, Family/Parenting, Gift Books, Inspirational, Marriage, Prayer, Spiritual Growth.
Fiction: Contemporary Romance, Southern, Women's Fiction
Children & YA: Devotionals, Middle Grade Fiction, Nonfiction books, Tweens Fiction, Older Teens/YA Fiction
---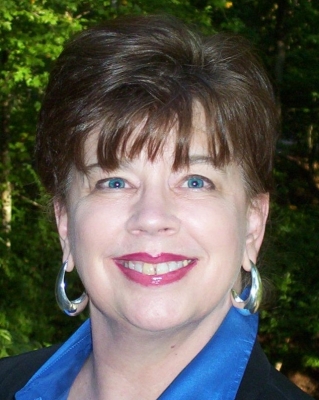 Patricia Durgin
​Christian Message Coach
www.patriciadurgin.com
Patricia, like most of her clients, has an eclectic background. Hers has two main themes running through it: teaching and consulting. One requires excellent speaking skills, the other requires excellent listening skills. Even though she wasn't professionally trained in either field, Christ consistently sent people her way who need her to 1) teach them something, or 2) listen to them. In her business life, Patricia trained employers and their employees. In her ministry life, she served adult survivors of childhood abuse. Now, Patricia offers one-on-one consulting, drawing on the skills learned long ago; but this time, for a different purpose: to help Christians refine, edit, and clarify their messages in ways they've never had to before. They learn to identify precisely who is in their audience; shape their message to reach only those people; present it online so clearly and succinctly that their audience instantly realizes, "This is who I need to help me!" and to create content and programs that answer exactly the questions their audience is asking.
Everything Patricia does is about three topics: your message, your audience, and your website. Your message can change the world . . . if it reaches your audience. And the deeper your foundation, the higher your message can reach. For God's glory.
Workshop: Jump into Video (Saturday, 6G)
Connect with your audience one-on-one via video. You don't need fancy equipment, but you DO need a plan. No prior experience required.
What I am interested in: Clients who are hungry to know who is in their target market and are ready to start developing their websites or blogs.
---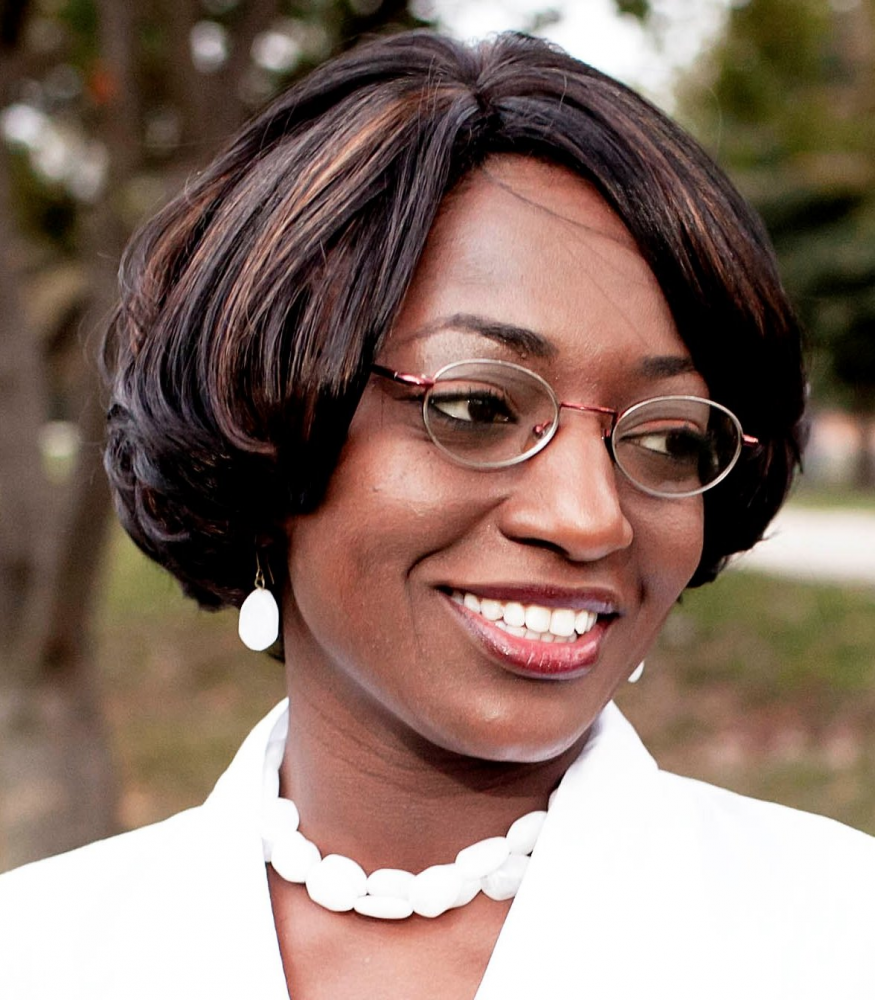 Deanna Garlic
CEO and Founder of F.O.C.U.S.E.D. Plans, LLC
Founder and Publisher of Stay Focused Magazine
www.focusedplans.net
www.stayfocusedwritersretreat.com
The vision of F.O.C.U.S.E.D. Plans, LLC is to see you and your business prosper. They firmly believe that with your partnership and help this vision will surely come to pass and not linger. Through her Coaching Business Deanna provides both Leadership Skills and Administrative Management and Support to various types of businesses, individuals, churches, and community organizations. Both Leadership and Administrative Management are two areas found to either make or break a business.
Deanna's background includes a Bachelor's Degree from Rutger's University in Sociology and Labor Studies and a Master's Degree from Eastern University in Nonprofit Management. She was an instructor for three years teaching How to Start a Small Business at Camden County College. Her professional experience includes over 21 years combined of direct service and working as an administrator fighting for children's and parent's rights, both preventing and intervening in child abuse and neglect matters. She also has over 18 years of experience recruiting, training, and supporting volunteers.

For five years Deanna was the Executive Director of Court Appointed Special Advocate (CASA) of Cumberland, Gloucester, and Salem (CGS) Counties, Inc. She has a wealth of knowledge and experience of the non-profit sector and the Child Welfare System of New Jersey. After all, God is in the business of saving people, and we should be too. As executive director, Deanna expanded the program to serve two additional counties, recruit and train over 60 additional volunteers, and serve hundreds more children during her tenure.
Workshop: Full-Time Writing? (Saturday, 6A)
In this workshop writers learn how to work from home full-time. Take into consideration all the questions we must ask ourselves prior to venturing into a full-time writing career/business. "How long can we live without a pay check? Can I multi-task? Is my family supportive of this decision? etc." Learning Fund Development is vital for a writing career to survive. Develop a financial plan that has your spiritual and business goals in mind. Learn some steps to help you Stay Focused.
---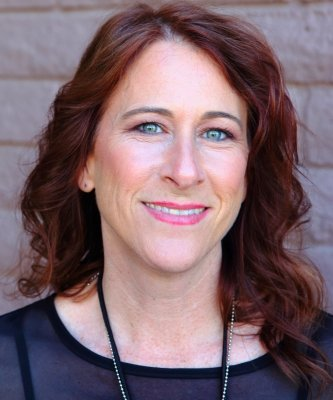 Natalie Gillespie
Journalist, Editor
Ghostwriter, Author
www.nataliegillespie.blogspot.com
Natalie has worked in the Christian market for the past 20 years. She has experience in television, radio, web, magazines, newspapers, books, photography, and public relations. In the last 20 years she has written more than 1,500 articles and authored or co-authored 9 books in the Christian market including books with Max Lucado and Gary Smalley. She is a yearly judge for the Christy Christian fiction awards and speaks nationally on the topics of adoptions, writing, homeschooling, and step family issues.
Having attended Christian trade shows and written for industry magazine Christian Retailing for nearly two decades, Natalie has great insight into what it takes for an idea to become a book and a book to go from the shelf into the customer's hands.
Early Bird Workshop: Self-Editing Intensive (Wednesday, E7, 2:15-3:45)
You can make editors rave when you turn in writing that is clean, cohesive, and stumble-free! Whether you create articles, fiction, web copy, or nonfiction, this workshop will help your writing shine. Through fun exercises and simple checklists, Natalie will give you the tools to view your writing through an editor's eyes so you know what to look for and how to fix it. From simple grammatical errors to plot pitfalls, Natalie will help you polish your creations to perfection.
Workshop: News Releases, Media Kits & More (Thursday, 1F)
Whether you sign with a traditional publisher or self-publish your work, every author needs to know how to get newspapers, television, radio, and the Internet to promote their work. In "News Releases, Media Kits & More," veteran author and journalist Natalie Gillespie will teach you how to write and send powerful press releases, create striking soundbytes, triumph in your TV interviews, and much more!
Workshop: Finding Great Stories Everywhere You Go (Friday, 3D)
Learning how to find stories from your own life, your history, the people you meet, the news headlines, and other interesting places.
---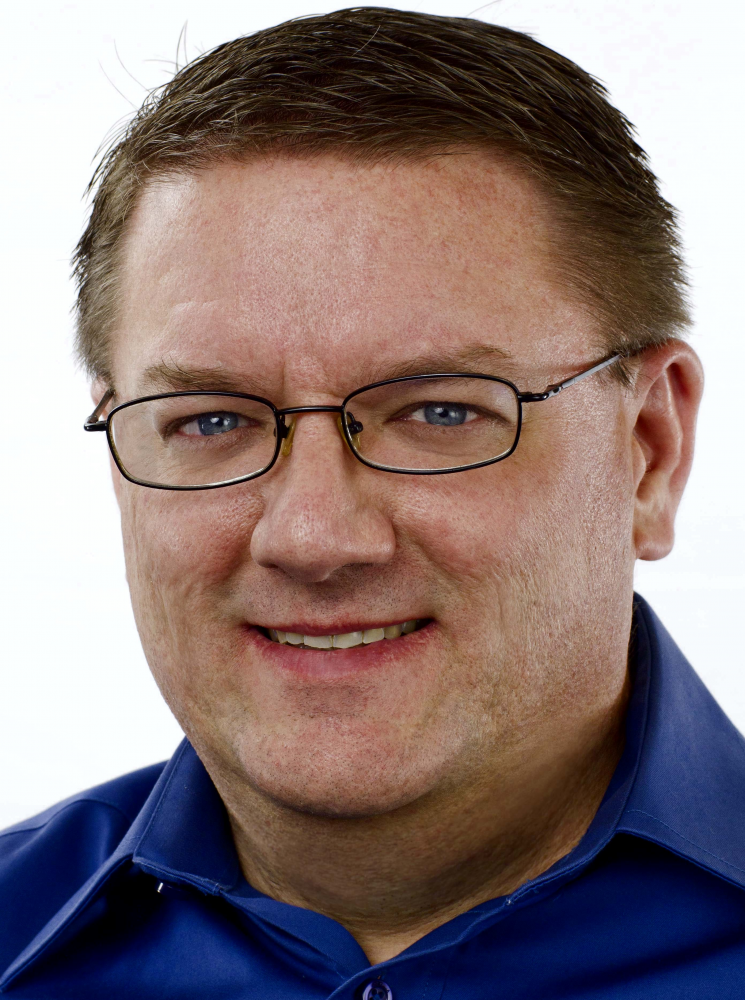 J.B. Hixson Ph.D.
President, Not By Works Ministries
www.NotByWorks.org
Representative, Logos 6
https://www.logos.com/6
J.B. has more than 25 years of ministry experience in the pastoral and academic arenas. He has a passion for communicating God's Word in a clear and meaningful manner and for helping others learn how to study the Bible effectively for themselves. J.B. is the President of Not By Works Ministries in Groveland, IL, and host of the radio show Not By Works heard daily on radio stations across the country. He also serves on the adjunct faculty of several colleges and seminaries and has traveled to all 50 states where he has spoken in more than 450 churches and conferences.
J.B. earned his B.A. degree from Houston Baptist University, Th.M. degree from Dallas Theological Seminary, and Ph.D. degree from Baptist Bible Seminary. He is the author of the books Getting the Gospel Wrong, The Gospel Unplugged, The Great Last Days Deception, Freely By His Grace, and What Lies Ahead, as well as numerous theological journal articles. J.B. and his wife, Wendy, live with their six children in Central Illinois.
Thursday 2-Hour Special: Postmodernism, Worldview, and You! (1:00-3:00 pm)
What is all the fuss about postmodernism and what exactly is it anyway? What does the search for Truth look like in a truthless age? We'll dive into the way in which postmodern thought has influenced our worldview today and how Christians should respond.
---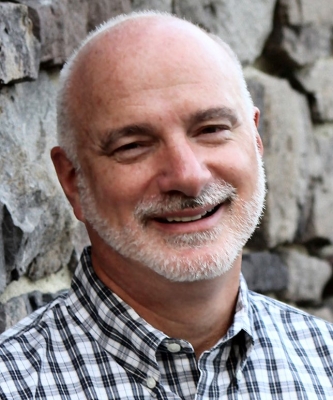 Shawn Kuhn
aka MrSuzyQ
SuzyQ Author Coaching
www.suzyQ4u.com

Shawn joined the SuzyQ team in 2011. With his love for reading and his background in teaching and youth work, Shawn was able to combine both his passions by settling into the book industry.
As the co-owner and vice president of a bargain book chain for more than 25 years, he has bought and sold millions of books over the course of his career while also developing products and launching new book series. Shawn's experience in initiating in-store promotions and hand-selling books allows him to bring a fresh approach to authors' promotional effots.
Shawn offers SuzyQ clients, including authors who are pre-published, self-published, and all the way up to New York Times bestselling authors, guidance and support in all aspects of their book careers with the ultimate goal of reaching their target audience.
Continuing Session: Taking Your Publishing Ministry to the Next Level – with Suzanne Kuhn
Whether it is a book in your heart or one that has already emerged, you and your book are the agent God will use to drive your ministry to reach readers. Taking your ministry up a level requires key elements that include brand emphasis and generating your own buzz. Discoverability is vital. The challenge for leaders, speakers, and authors is finding and expanding your audience. Learn tips for targeted promotion through social media, live events, and other opportunities that will advance your ministry. Discover what readers and retailers are looking for on a bookstore shelf.
Session 1: Tips for Live Interaction
Session 2: The Three W's of the Published Author
Session 3: Reaching Your Audience through Social Media
Session 4: So You Want Your Book in a Bookstore?
Session 5: Insider's Guide to Discoverability
What I am interested in: Blogging, Marketing Plans, Website Evaluation
---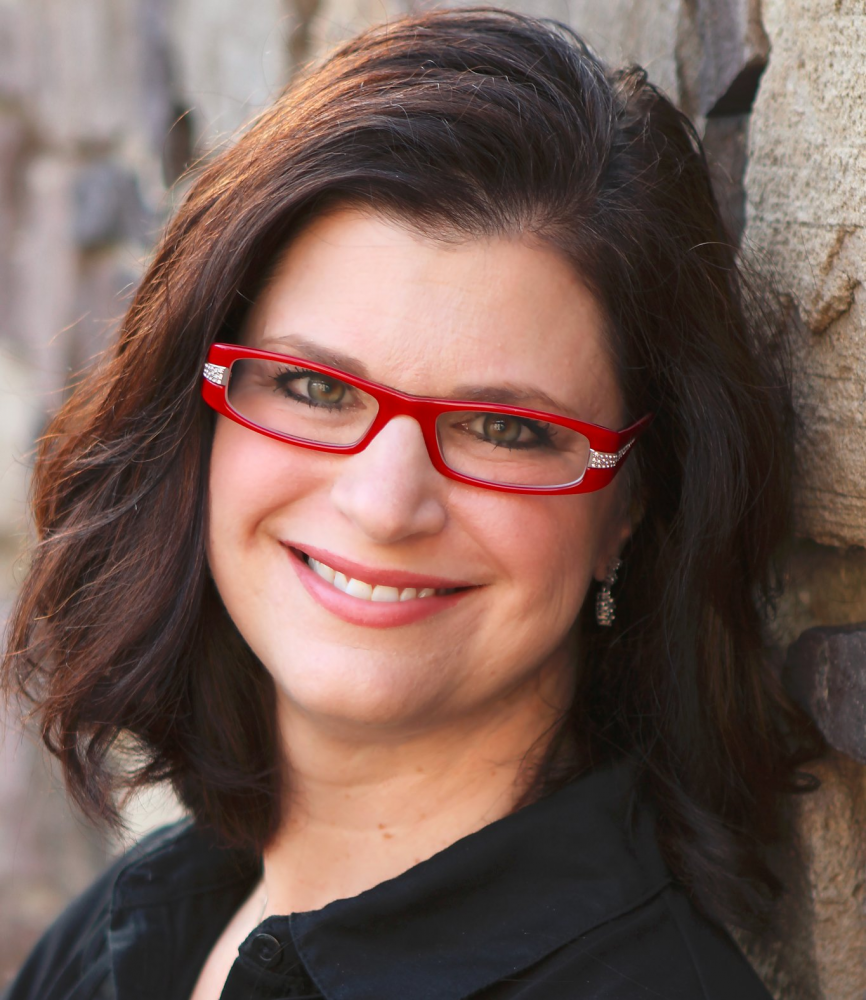 Suzanne Kuhn
SuzyQ Author Coaching
www.suzyQ4u.com

Suzanne has more than 20 years of book retailing experience, working in all areas of book retailing and event sales, including traveling as part of Karen Kingsbury's team.
In 2010 Suzanne launched SuzyQ, a full-service author promotion and retail development firm that works with authors, publishers ,and retailers helping to coordinate events, train staff and authors in reader engagement, and develop promotions for increased sales and reader/customer loyalty.
Suzanne's experience and knowledge in the book retailing venue gives her an edge when consulting retailers for niche and business plan development, facilitating book tours, and ensuring a more successful and profitable event.
Suzanne truly believes in the power of Christian literature to impact and change lives.
Continuing Session: Taking Your Publishing Ministry to the Next Level – with Shawn Kuhn
Whether it is a book in your heart or one that has already emerged, you and your book are the agent God will use to drive your ministry to reach readers. Taking your ministry up a level requires key elements that include brand emphasis and generating your own buzz. Discoverability is vital. The challenge for leaders, speakers, and authors is finding and expanding your audience. Learn tips for targeted promotion through social media, live events, and other opportunities that will advance your ministry. Discover what readers and retailers are looking for on a bookstore shelf.
Session 1: Tips for Live Interaction
Session 2: The Three W's of the Published Author
Session 3: Reaching Your Audience through Social Media
Session 4: So You Want Your Book in a Bookstore?
Session 5: Insider's Guide to Discoverability
What I am interested in: Blogging, Marketing Plans, Website Evaluation
---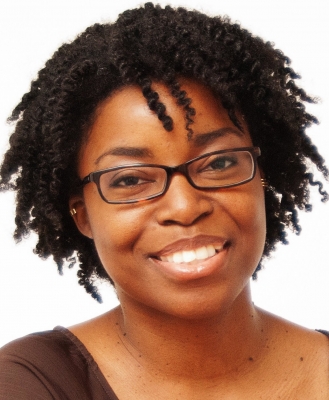 ​Tyora Moody
Author
The Literary Entrepreneur
Tywebbin Creations LLC
www.tyoramoody.com
www.TywebbinCreations.com
Tyora Moody is the author of Soul-Searching Suspense novels in the Serena Manchester Series, Victory Gospel Series, and the Eugeena Patterson Mysteries.
As a literary-focused entrepreneur, she has assisted countless authors with developing an online presence via her design and marketing company, Tywebbin Creations LLC. Popular services include virtual event planning, social media management, book trailers, and book covers. She is also the author of the nonfiction book, The Literary Entrepreneur's Toolkit, and the host of The Literary Entrepreneur Podcast. For more information about her literary endeavors, visit her online at TyoraMoody.com
Workshop: Content Marketing (Friday, 3F)
You may or may not have heard the term "content is king." We will examine some ways authors can attract new readers as well as keep loyal fans with valuable content.
What I am interested in: Nonfiction: anthologies, books
Fiction: Contemporary suspense, Suspense, Suspense and Thriller, Thriller/Mystery, Thriller/Supernatural, Women's Fiction
Other: Blogging, Marketing Plans, Website Evaluation
---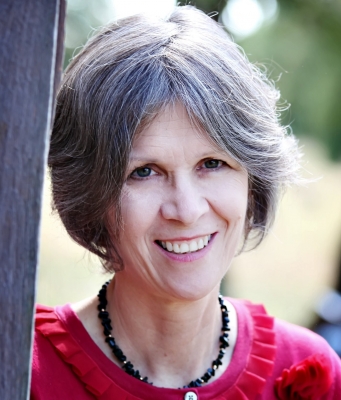 Marti Pieper
​Author, Collaborative Writer, Editor
Co-Captain, Appointment Desk
www.martipieper.com
Marti's passion to read, write, and pray makes her life an adventure. A worship pastor's wife and mother of five young adults, she serves as author, collaborative writer, editor, and popular conference speaker. Passionate about teens as well as missions, she also serves as Director of Prayer and Publication for Awe Star Ministries, a student mission-sending organization. Her latest book is Out of the Dust: Story of an Unlikely Missionary, a memoir written for Avis Goodhart.
Continuing Session: Master the Memoir
Do you have a life story the world needs to hear? Do you want to leave a legacy in print for family, friends, and beyond? In this workshop, Marti discusses the dos and don'ts of this popular genre. Come ready to learn memoir types and basic principles; how to use fiction techniques to help tell your story well; and a specific, step-by-step process for shaping your memoir in the most effective way.
What I am interested in: Nonfiction: Most genres, apologetics, anthologies, articles Bible studies, Biographies, books, book proposals, Christian living, Christian Education/Curriculum, Christian Ministry/leadership, Culture/Continuing Issues, Devotionals, Evangelism, Family/Parenting, Gift Books, Health, Inspirational, Marriage, memoirs, personal experience, poetry, prayer, profiles, spiritual growth, spiritual warfare, and women's interests.
Fiction: Biblical fiction, Contemporary, Contemporary romance, Historical, Literary, Novellas, Romance, Southern, Women's Fiction
Other: Blogging
---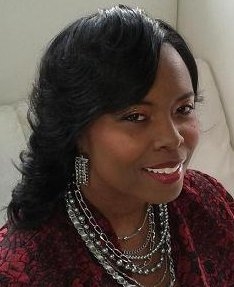 Lynn Pinder
Author, Consultant, Educator, and Entrepreneur
Chief Visionary Officer
Christian Authors on Tour (CAOT)
www.christianauthorsontour.com
The TAKE ACTION Network

Lynn has more than a decade of experience helping individuals and organizations build their brand, advocate for justice, raise awareness, and educate communities. She can help you introduce your name, product, service, and/or your brand to the general public and also help you, your campaign, and/or business build a positive media image. She has more than fifteen years of practice in the nonprofit sector helping nonprofit executives write award-winning grants, leverage pro-bono support, and grow the capacity of their organizations. She has extensive grant-writing experience and has served as a Reviewer for several federal grant-making agencies. Lynn uses writing as a tool for Christian ministry. An avid reader and writer, she writes books and facilitates conference workshops that educate, inspire, and challenge people to become living epistles of God's Word. Whether it's helping you brainstorm ideas for your next book or facilitating a writer's workshop, she enjoys helping Christian writers develop and expand their writing ministries.
Workshop: Overcoming Spiritual Attacks (Saturday, 5A)
You have written the Christian book that God purposed you to share with the world. Now, it seems as if you are being bombarded from every direction with various trials, tests, temptations, and challenges. This workshop will share Scripture as well as a variety of online resources to help you fortify your spirit in order to stand strong against the wiles of the devil.
What I am interested in: Nonfiction: anthologies, prayer, spiritual growth, spiritual warfare
Other: Blogging, Marketing Plans, Website Evaluation
---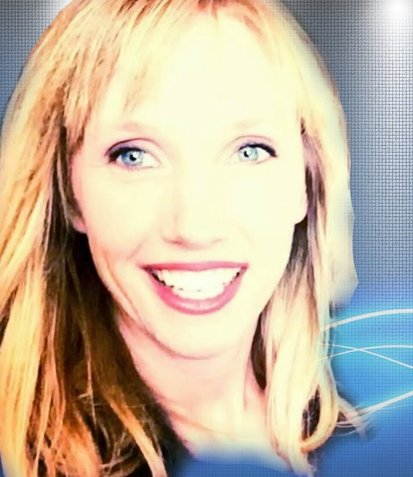 Angela Schans
​YouTube Expert
Author/Speaker
www.angelaschans.com
Angela is a substitute teacher and parent of four school age children. She published a short inspirational memoir, Meetings with Beppe, and has been producing daily devotional videos and articles on angelaschans.com since August of 2013. Her devotional videos are enjoyed in 86 countries and fill the first 8 results for Google video search "encouraging Christian devotionals." Angela's writing has propelled her into public speaking engagements, eldercare expos, and lecturing for the APT Bible College in the Fiji Islands.
Angela loves to inspire faith, love and action. Her key verse is Matthew 25:40, "And the King will say, 'I tell you the truth, when you did it to one of the least of these my brothers and sisters, you were doing it to me!'"
Early Bird Workshop: You Can You Tube! (Wednesday, E9, 2:15-3:45)
Develop a worldwide platform for marketing your books (or future books) through YouTube. With no more than your phone (or camera) and computer you can reach the WORLD with your message. It's free. It's easy. It's fun. TAKE THIS BEGINNER CRASH COURSE! In this "get 'er done" lecture students will create and optimize their own YouTube channel, upload their first video, and learn how to optimize their videos for highest ranking on Google search engines. They will also learn how to share their videos to the masses in G+ communities, Facebook groups, and Twitter, and learn how to gain 10-20 engaged subscribers daily who will WANT to buy their next book!
Build a REAL audience with thousands world wide, let your voice be heard, and sell your books! You are encouraged to bring a camera (or phone) and/or a laptop.Students without devices will learn all they need to get their channels running. Free ongoing YouTube mentoring will be available after the conference.
---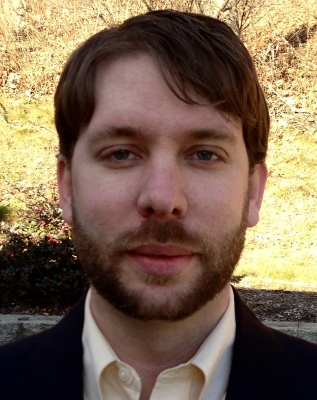 Jonathan W. Shank, M.Div.
Website Development Project Director
SKWD Associates, LLC.
www.skwdassociates.com
Jonathan has a Master of Divinity Degree from Gordon Conwell Theological Seminary and 13 years of experience in Website Development, Ministry Organization, and Data Processing. His unique combination of gifts allow SKWD to provide our partners with cutting edge design and functionality in their websites. The Lord has given him amazing gifts in the areas of design and creativity. Jonathan's goal in ministry and web development is to partner with others seeking to further God's Kingdom through their individual ministries as writers, counselors, missionaries, pastors, etc.
SKWD is a custom web designer who creates, maintains, and provides end user support. They have been helping organizations enhance their competitive edge since 2002. Our team of experts has over 100 years of combined experience in the computer industry. Over 50% of our staff has advanced degrees in their field of study. SKWD has the tools to fit every one of your organization's technological needs, from hardware and software to graphic and web design. SKWD utilizes the power of JavaScript, VBScript, PHP, HTML, CSS, ASP, JQuerry, SQL Server 2005, 2008, SQL Express, and Microsoft Server 2003 and 2008.
A word from GPCWC's director, Marlene Bagnull:
"SKWD redesigned my sites: writehisanswer.com, colorado.writehisanswer.com, and philadelphia.writehisanswer.com. They are an answer to MANY prayers. Their easy to use Content Management System (EZ-CMS) really is easy and allows me to change, delete, and add copy and pages to the websites without needing to use HTML. Jonathan and the team of professionals at SKWD are wonderfully creative and highly skilled. They provide outstanding support and are a joy to work with. I HIGHLY recommend them and deeply appreciate their ministry heart."
Workshop: Effective, Efficient, Engaging Websites (Thursday, 1G)
• What makes an effective website.
• How to build an efficient website.
• How to engage people on the web.
This fast-paced tutorial session will provide you with all of the information you need to maintain an effective web presence. We will cover how to create a new site, upgrade an existing site, and how to connect with social media. The web world can be daunting, but with a little preparation and information the World Wide Web will become easy.
---

Patti Shene
​Lit(erally) Speak(ing)
Blog Talk Radio Host/Writer
www.pattishene.com

Patti has enjoyed writing since childhood. She is published in two anthologies, Love is a Verb Devotional and Angels, Miracles, and Heavenly Encounters, as well as in local publications. She served as Executive Editor to Starsongs Magazine, a general market publication of Written World Communications for kids by kids from 2010-2013. Patti loves to encourage and promote other writers through her three blogs, Patti's Porch, The Over 50 Writer, and Teens of Today and Tomorrow and on her website, www.pattishene.com, where she hosts guest authors, both published and pre-published. In January, she launched Lit(erally) Speak(ing), a BlogTalk Radio show in contributing partnership with The Road Less Traveled Internet Ministries. The goal of the show is to praise the truth in God's creation as manifested through human imagination.
Workshop: Dig Deeper (Saturday, 5B)
Interview the Individual—Investigate the Issue! Tired of asking the same old interview questions? Dig deeper into the personality of your guest and the meaning behind the message they have been called to share.
What I am interested in: Patti is seeking guests who wish to promote their work or ministry to a global audience through live Blog Talk radio interview conducted via telephone.
Nonfiction: Inspirational, Personal Experience
Children AND YA: Drama, Middle Grade Fiction, Novels, Short stories, Tweens Fiction, Older Teens/YA Fiction
---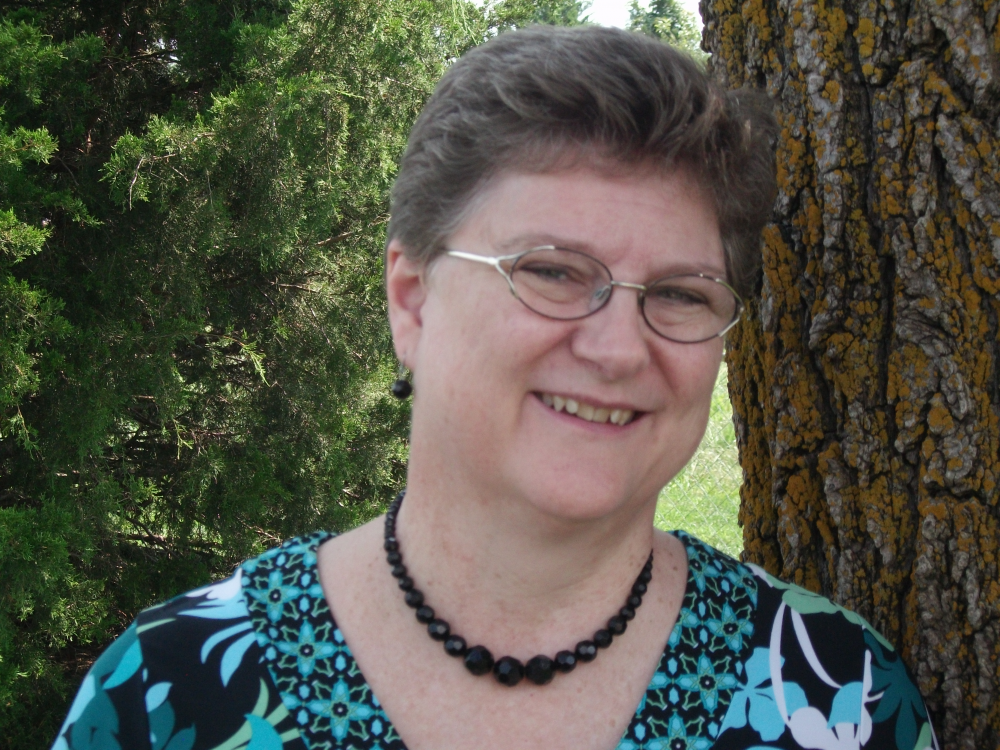 Marjorie Vawter
Author
Editor, Proofreader & Indexer, The Writer's Tool Editing
Assistant to Conference Director
www.marjorievawter.com
Margie is a full-time author, freelance editor, proofreader, and speaker. She has over 100 published devotionals, articles, and book reviews and is the author of three novellas & three nonfiction books. Her book, Calming the Storm Within – God's Peace for Depression and Anxiety, released during last year's Greater Philly Christian Writers Conference where Margie also received the "Writer of the Year Award." Her latest devotional book, Power Prayers for Christmas, will release from Barbour in September 2015.

A member of the American Christian Fiction Writers (ACFW) since 2004, she has served as the Colorado Area Coordinator, and past president of HIS Writers, the first Colorado ACFW chapter. She is now a member of the MozArks chapter in Springfield, MO, and serves as the ACFW Central Zone Director.
As a freelance editor (full-time for the last 10 years), Marjorie edits, proofreads, and is an indexer for individual clients and publishers. An avid reader, she also judges for several prestigious awards in the inspirational marketplace. Margie has been married to her college sweetheart and best friend, Roger, for over thirty-five years. They have two adult children, a daughter-in-love, and a granddaughter. After nearly 16 years in Colorado, Marjorie and Roger now call the Ozarks of southwest Missouri home.
What I am interested in: Nonfiction: Articles, Bible studies, biographies, Christian education/curriculum, personal experience stories and articles, devotionals, prayer, spiritual growth, spiritual warfare, women's interests
Fiction: action/adventure, biblical fiction, crime/mystery, fantasy, futuristic, historical fiction, legal/political thrillers, romantic suspense, science fiction, suspense and thriller, thriller/mystery, thriller/supernatural, women's fiction