I've never forgotten my first writers' conference . . .
It was a huge sacrifice financially. I was beyond nervous!
My first experience at the conference – a panel of editors – only heightened my anxiety. Even though I'd not forgotten the shorthand I learned in high school (yes, I know that dates me), I couldn't begin to write down everything the editors said they were—and were not—wanting to see.
Trying to choose was even more stressful. And there was no guarantee that those I chose would want to meet with me.
At the Colorado and Greater Philly Christian Writers Conference you get to choose who you want to meet with.
There's no last-minute deciding once you arrive or long lines. Instead, you submit your appointment requests pre-conference. The earlier you register, the better opportunity you'll have of getting your top choices.

New Appointment Process This Year . . .

Going virtual, unlike our past in-person conferences where we were able to schedule dozens of appointments happening at the same time, we are now limited in the number of appointments that can happen simultaneously because each faculty member needs a "room" of his own.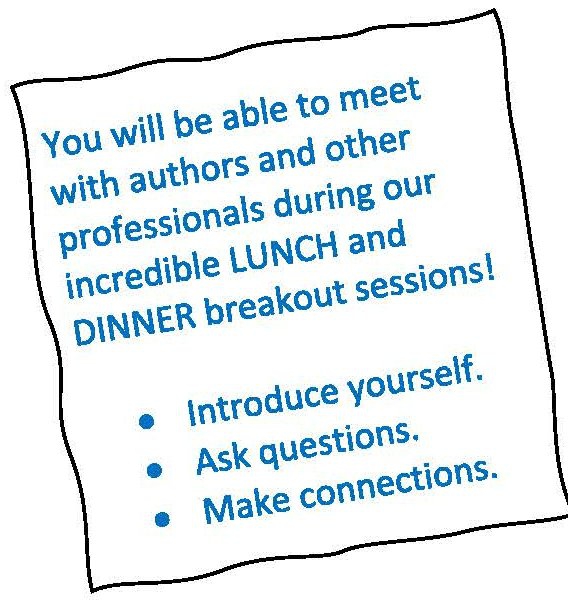 We are still offering EIGHT continuing sessions that will be LIVE, so we don't have rooms available for appointments during this time. That's actually a good thing since you won't need to miss any of your continuing session to keep an appointment.
As always we are also offering 42 hour-long workshops, but we've decided to video record all but one of them in each of the six time periods. That gives us six rooms we can use for six hours of appointments PLUS we've added an additional hour on Thursday and Friday just for appointments.
Still, with 18 book editors, 5 magazine editors, and 7 agents taking appointments, and the expectation that we will have record numbers at this year's conference, we need to limit the number of appointments you can book. We also will not be able to offer paid critiques or appointments with our authors and other professionals, BUT you will be able to connect with many of them through our lunch and dinner breakouts.
So . . . how many appointments will you be able to have?
TWO, unless you're among the first 50 to register
who will receive a bonus THIRD appointment.

Also new this year, your two (or three if you're an early registrant) appointments will be a 30-minute group appointment with three to five other conferees.
You will each receive a few individual minutes to make your pitch and listen to the faculty member's response. And . . . collateral advantage: imagine how much you'll learn from listening in on the other conferee's turns!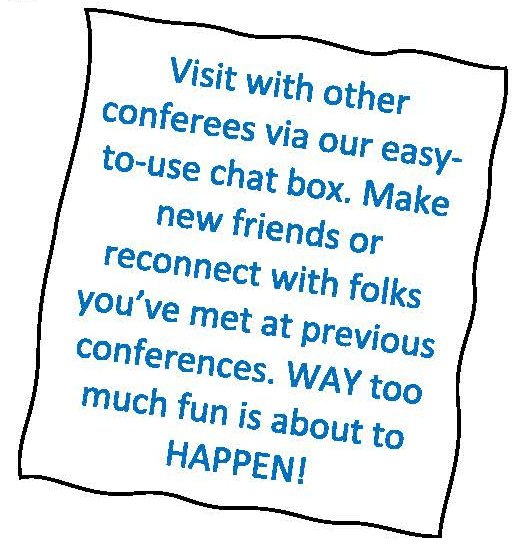 This is really new, right? Please don't be afraid of change. Give it a fair go! Pray for the others in your appointment as you wait your turn. Consider this for what it is: a GREAT opportunity to make new friends and build ongoing relationships with other writers. (The chat feature will be available throughout the conference.) We need each other!

Less really is more! Here's why:

We're offering FREE pre-conference webinars to make you much better prepared to meet with an agent or editor. These training videos will be available for you to view at your convenience. The links will be provided after you register as soon as these sessions are recorded.

Nonfiction One Sheet – Marlene Bagnull (Click here for sample.)
What to include and why this information is needed to interest an agent or editor in your book.

Fiction One Sheet – Darcie Gudger (Click here for sample.)
First impressions are everything. Like a resume for that dream job, your one sheet needs to leave a lasting impression on agents and editors who require them. Since expectations change like the weather, come learn how you can craft that unforgettable, colorful fiction one sheet.

The Weight of the First Page – Linda Glaz
Learn to put POP! and action onto the first page of your work, in a manner that keeps a potential reader … well … reading.

Pitching to Industry Professionals – Linda Glaz
Learn how to construct the much-needed Pitch.

We're also offering FREE "Practice Your Pitch" Zoom meetings (dates and links available when you register).

Karen Whiting, author of 27 traditionally published books, will provide individual help to polish each person's nonfiction pitch.

Join us on June 15 for the second meeting. Time to be announced.



Gayle Roper, award winning author of more than forty books will comment on fiction pitches. Gayle has been a Christy finalist three times for her novels Spring Rain, Summer Shadows, and Winter Winds.

Each editor and agent will receive your one sheet and the first page of your manuscript before the conference along with a brief evaluation form to point out strengths and areas in which you can improve your writing.

After hearing your pitch, you'll receive helpful feedback in the group appointment.


Editors and agents have the option to request a 15-minute one-on-one appointment with a conferee on Saturday to talk further about his or her writing project. The faculty will arrange these appointments through us—not directly with the conferees. On Saturday morning, we will post a schedule for these appointments. You, the conferees, are responsible to check the conference dashboard (the hub of our online conference) Saturday morning to see if you have been given an appointment. Because of the time factor involved, we will not be contacting you directly. We're praying and believing that the pre-conference help we're offering will enable many of you to get to second base.
Now for some important how-to info.

Before you complete your Appointment Request form:
Carefully and prayerfully study Barb Haley's charts of editorial needs and agent interests along with the specific info included with each bio.

If provided, visit the link with writers' guidelines for the faculty you are interested in meeting.

Study the publisher's online catalog if available.

Completing your Appointment Request form – Please list the editors and/or agents you are interested in meeting in priority order and, if you are a fit for their editorial needs and/or agent interests, provide more than 2 or 3 choices since, depending on how early you register, your top pick(s) may already be full. Barb will let you know that she has received your form.

Deadlines – Beginning May 15 Barb will schedule appointments in the order that you registered. After May 15 she will book appointments in the order she receives your form. To avoid the last minute scramble, all appointment requests MUST be received by June 1. Extended to June 15.
No later than June 17 you need to email your one sheet and first page as attachments to haleybarb@yahoo.com so she can send them on to the faculty members you will be meeting. Please be sure your first page submission is only one page and is double-spaced. If you request to meet with a magazine editor, you'll need to email a manuscript that meets their editorial needs and length requirements no later than June 10. Extended to June 17.

Before the conference – Be sure to take advantage of the FREE webinars and Zoom meetings so you'll be well prepared for your appointments.

When you check in for the conference on Tuesday, June 22, or Wednesday, June 23, you will find out who you are meeting with and when. If you do not get your first choice(s), do not despair. The Lord knows the plans He has for you and your writing (Jeremiah 29:11). Just as you are trusting Him for salvation and life eternal, you can trust Him with the manuscript you feel called to write.

Trust GOD from the bottom of your heart;
don't try to figure out everything on your own.
Listen for GOD's voice in everything you do,
everywhere you go;
he's the one who will keep you on track.
Don't assume that you know it all.
Proverbs 3:5-7 MSG
Still anxious? Order the hilarious CD of my bloopers
Put Your Best Foot Forward