All faculty are available for free one-on-one 15-minute appointments! Be sure to complete and return your Appointment Request form that you will receive when you register. For your appointments to be booked in the order that you registered, your form must be submitted online by July 1. That means early registrants do NOT need to rush. It is wise to wait until all the editorial needs are posted. All appointment requests must be received by July 22.
For a chart of all editorial needs, click here.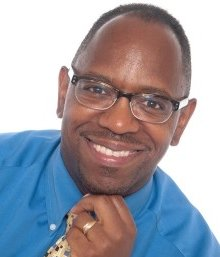 Dr. Harold L. Arnold, Jr.
Author
Founder, The Pursuit of Influence
www.haroldarnold.com
Dr. Harold L. Arnold, Jr. is founder of The Pursuit of Influence, an organization that helps individuals and organizations develop authentic relationships that convert to actionable results. Dr. Harold specializes in integrating theology, psychology, and culture in his resources and program delivery. He holds graduate degrees in Psychology and Marriage and Family Therapy and has authored two books by Judson Press, Marriage ROCKS for Christian Couples and the Marriage ROCKS for Christian Couples Leader's Guide.
Dr. Harold is a senior marriage and relationship columnist for Called Magazine and has contributed articles to Focus on the Family and many other print and online magazines. He and his wife Dalia conduct marriage and relationship workshops internationally that empower relationships. Dr. Harold also trains and encourages leaders through his highly interactive Redemptive leadership workshops. In addition, Dr. Harold uses his blog at haroldarnold.com and "The Leading You Home" podcast to produce content that teaches being a person of authentic and purposeful Influence regardless of the setting in which one operates. With all of his accomplishments, Dr. Harold is most proud of his marriage of more than twenty-six years and his two wonderful children, Quilan and Kyrsten.
Workshop: How to Be a Confident Conferee (Thursday,1A)
Feeling excited that God is stirring ideas in you yet overwhelmed and uncertain as to how to use a writer's conference to optimally pursue God's promise? Whether you are an aspiring or established author or speaker, this workshop will give you tools to confidently choose the best workshops, faculty appointments, and networking opportunities to pursue the influence that builds your platform for Kingdom work.
Thursday Special: Expanding Your Influence (10:00-12:00)
In his final words before his ascension, Jesus Christ imparted a providential plan for those who are called by his name to impact culture. For more than two thousand years, this impartation of proof, power, and purpose has encouraged us as witnesses of Christ to enlarge our sphere of influence. Through a practical and insightful ten-step process, this workshop encourages and challenges Christ followers to focus intently on building an effective platform that honors God, enriches your community, and excites your personal passions.
Keynote: Dreambusting! (Thursday, 7:30 pm)
Stop wishing for something to happen and go make it happen! Ten dreambusters you need to stop doing.
What I am Interested In:
NONFICTION: Academic, Books, Book Proposals, Christian Living, Christian Ministry/Leadership, Family/Parenting, Marriage
OTHER: Blogging
---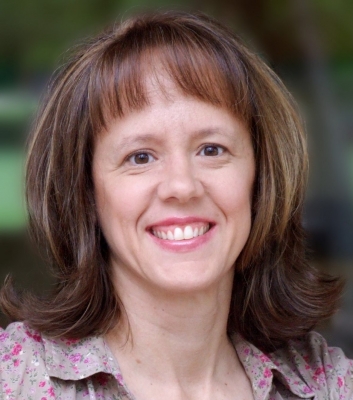 Megan Breedlove
Author, Speaker
http://www.mannaformoms.com
Website Consultant
Megan is an author, speaker, and website consultant whose website for more than five years has held one of the top two spots in Google search terms that receive thousands of hits each month. She is the author of Manna for Moms, Well Done Good and Faithful Mommy, and Chaotic Joy, all from Regal. Megan has also written for several magazines and websites, including Focus on the Family's Clubhouse magazine, ChristianDevotions.us, DevoKids.com, and The Voice of Grace and Truth newspaper. Her website, MannaForMoms.com, offers weekly devotions for moms and receives thousands of hits each month. In addition to her writing and speaking to encourage moms, Megan works with Christian authors and ministries to help them improve their platforms so that they too can get their message out to the world.
Early Bird Workshop - Writing for Women (Wednesday, E12, 4:45-5:45)
Do you have a heart for writing to reach women? If so, this workshop is for you. Learn the primary needs of women as well as how women respond to various writing approaches (it's often different from how men respond!), and explore how you can target your writing directly to women's heartfelt needs and really connect with your female audience.

Clinic: Get Them Coming to Your Blog/Website
How do you bring the maximum number of people to your site so they can hear your message or receive your ministry? Learn what kind of web presence you need and where to go to get it, determine exactly who your target audience is and what they need, receive individual instruction to ensure your site does the best possible job of meeting your audience's needs, discover how to promote your site and increase your Google ranking, expand your author platform so you can get your message out to the nations and develop a presence that will be attractive to publishers, and more.
What I Am Interested In:
NONFICTION: Articles, Family/Parenting, Women's Interests
OTHER: Blogging, Website Evaluation

---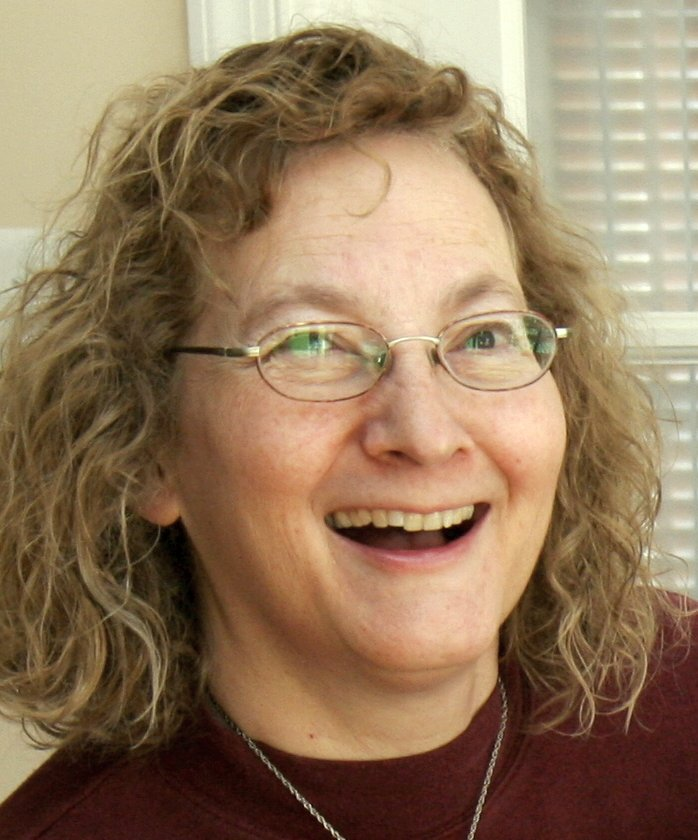 Emily Parke Chase
Author, Speaker
www.emilychase.com
A popular speaker at conferences and retreats, Emily is the author of seven books, including Help! My Family's Messed Up! (Kregel) and Standing Tall After Falling Short (Moody). Her stories appear regularly in Chicken Soup for the Soul volumes, and her articles have appeared in national magazines, e-zines, and technical journals.
Originally trained as an archeologist, Emily moved from the jungles of Laos and Mexico to south-central Pennsylvania where she taught Bible at Messiah College. She helped found a local crisis pregnancy center, served as a counselor, and became a motivational speaker in public schools, talking to thousands of teens each year about dating and sexual self-control. She currently serves as staff chaplain at Bethany Christian Services. She says, "Before, I repaired old pottery shards, but now I focus on gluing lives back together."
Early Bird Workshop: Setting Out on the "Write" Foot (Wednesday, E3, 1:00-2:00)
Writers conferences inspire us with creativity, but how do you organize your time to make those dreams a reality? How do you set measurable goals and overcome obstacles that keep you from attaining them? This session offers practical tips for avoiding frustration and stress. Careful planning now can point you down the road to success.
Early Bird Workshop: Pro/Con - Cool it! (Wednesday, E11, 4:45-5:45)
Hot topics like politics, abortion and homosexuality can create barriers that divide readers into sharply opposing camps. How can we as Christian writers incorporate humor and stories, lower the wall, and open doors for dialog on important issues?
What I Am Interested In:
NONFICTION: Bible Studies, Book Proposals, Culture/Continuing Issues, Family/Parenting, Humor, Spiritual Growth
FICTION: Biblical Fiction, Historical, Issues Fiction, Women's Fiction
CHILDREN & YA: Older Teens/YA Fiction
---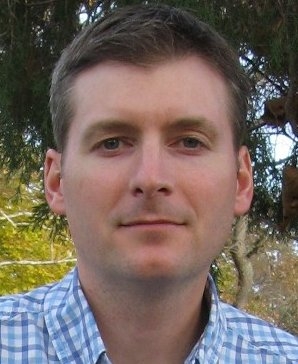 Mike Dellosso
Author, Speaker
Adjunct Professor of Creative Writing
www.mikedellossobooks.com

Mike is the author of nine novels, an adjunct professor of creative writing, a popular conference teacher, a husband, and a father. He is also a colon cancer survivor and healthcare worker. Born in Baltimore, Mike now resides in southern Pennsylvania with his wife and four daughters. His books include Centralia (releasing in June), The Hunted, Scream, Darlington Woods, Darkness Follows, Frantic, Fearless, A Thousand Sleepless Nights, and the novella, Rearview.
Teens Write: Keep Them Turning Pages (Thursday, 10:30-11:15)
In this workshop we'll look at two important aspects of writing thrillers: suspense and villains. We'll look at techniques to turn up the pace of a story and keep the reading turning pages, and we'll look at how to create villains that readers love to hate.
Workshop: Christian Fiction that Doesn't Preach (Thursday, 2C)
You want your fiction to pack a punch with its message but not sound "preachy." Writing fiction isn't much different than the way you live your life. You shouldn't have to go around telling everyone you're a Christian; they should be able to see it in your life. In this workshop we'll explore ways to accomplish that in your writing too.
What I am Interested In:
FICTION: Action/Adventure, Contemporary Suspense, Crime/Mystery, Legal/Political Thrillers, Speculative, Suspense, Suspense and Thriller, Thriller/Mystery, Thriller/Supernatural
---
?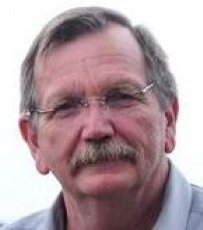 Michael Gantt
Author, Speaker
?Pastor, Musician
www.growinggodlyseed.com
www.kenyadevfund.org
Michael has been preaching since he was 13, singing gospel music professionally for over 50 years, and in full time pastoral ministry for 42 years. He is currently the Senior Pastor at Agape Christian Fellowship in Brattleboro, Vermont, where he has served for the past 34 years. He serves alongside his oldest son, Michael Bryan. He and his wife, Barbara, have 5 children and 10 grandchildren.
Michael is deeply committed to the restoration of the family as the center of the Kingdom of Heaven and fathers as the spiritual center of the home. He travels across America encouraging families and fathers to "guard the treasure that has been deposited within them" (1 Tim.1:14). His blog, Growing Godly Seed, can be found at www.growinggodlyseed.com and his writing there covers a broad range of subjects. He has been active in international ministry for over 20 years. His most recent work is among the Deaf in Kenya where he is passionately involved in strategic development with Deaf Ministries International and the Immanuel Christian School for the Deaf in Western Kenya. You can learn more about his work there at www.kenyadevfund.org.
Keynote: The Cross Is the Main Thing (Friday, 8:30 am)
The church has slowly and surely become "issue driven" more than gospel driven. We are driven now by the issues of abortion, homosexuality, and governmental interference, and, therefore, have become more suited to announcing judgment than preaching redemption.
---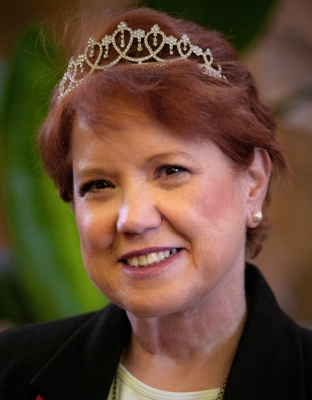 Debbie Hardy
Author, Speaker
Queen of Resilience
www.DebbieHardy.com
Debbie is the Queen of Resilience and the author of three books: Stepping Through Cancer, A Guide for the Journey; Free to Be Fabulous: 100 Ways to Look and Feel Younger at 40, 50, and Beyond; and How to Write a Book AND Get it Published. She has also published devotions and contributed to anthologies. A Colorado resident and accomplished pianist, Debbie is a member of Advanced Writers and Speakers Association, National Speakers Association of Colorado, and several writers groups where she mentors aspiring authors. Her positive outlook and joy in Christ have helped her transition from corporate America to writing, speaking, encouraging others, and teaching at writers' conferences, retreats, and other events.
Early Bird Workshop: Getting the Book Inside You to Come Out (Wednesday, E10, 2:15–3:45)
How do you get the book inside you to come out? And then what? We'll cover the process, from writing to pitching, submitting, publishing, publicity, and marketing. And you'll get a basic knowledge of writing terms, dispelling many myths of the publishing world.
What I am Interested In:
NONFICTION: Articles, Books, Book Proposals, Devotionals, Humor, Memoir, Personal Experience, Women's Interests
FICTION: Biblical Fiction, Contemporary, Contemporary Romance, Fantasy, Novellas, Romance, Romantic Suspense, Women's Fiction
OTHER: Humor

---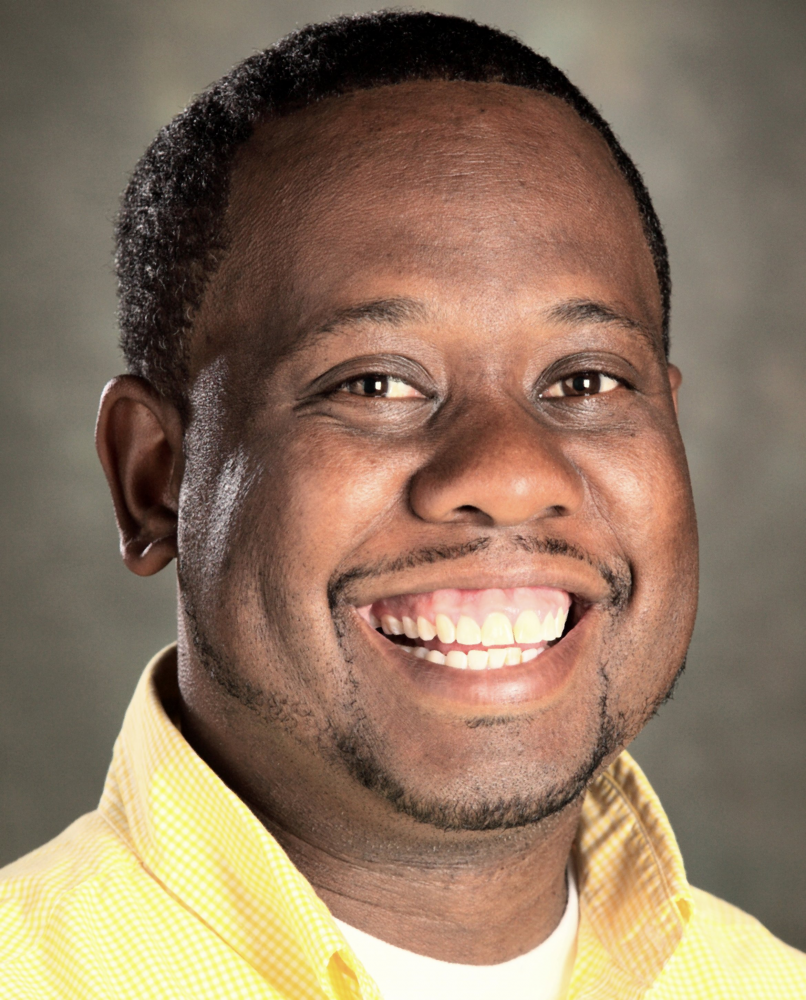 Chris Lassiter
Author
www.jamthehype.com/author/classiter
Chris has worked with the campus ministry of Young Life for 13 years, and he's been a sports reporter for 15 years. He's been a faith and culture contributor to several magazines such as HipHopDx.com, Rapzilla.com, JamTheHype.com and VIBE. In 2013, Moody Publishers published his first book You're Grounded, an introduction to Christology and the Christian life aimed at the hip-hop influenced reader. He is in the process of releasing a set of children's books entitled Grits and the Grimels.
Chris is married to Emily, the central Virginia coordinator for YoungLives, an outreach ministry to teen moms and moms to be. He has five kids; Telijah,16, Hannah,12, Isaiah,11, Keziah,9, and Saraiah,7. The oldest two kids, Telijah and Hannah, also love writing. The Lassiters live in Staunton, Virginia, and Chris does campus ministry at his old high school.
Workshop: Speak Their Language (Thursday, 2B)
Jesus Christ incarnated. Not just as a human, but to a specific culture. Nelson Mandela once said if you want to reach a person's mind, speak in a language that person understands. If you want to reach a person's heart, speak in his or her native language. In this workshop we'll take a look at how to write fiction and nonfiction resources that aid in the sanctification process and evangelization of potential readers from minority cultures, subcultures, or affinity cultures.
---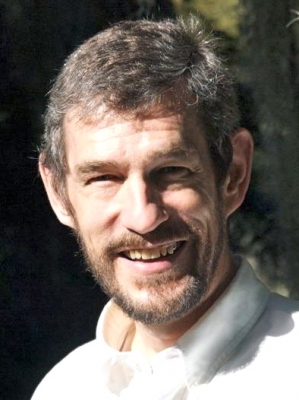 Peter Lundell
?GPCWC Pastor-in-Residence
Author, Pastor
Bible College Teacher
www.PeterLundell.com
Peter is a pastor, Bible college teacher, and writer who helps people connect with God and live well in the face of eternal reality. With missionary and teaching experience all over the world, he brings new perspectives to what most people overlook. He holds an M.Div. and D.Miss. from Fuller Theological Seminary and has authored books and articles on prayer, revival, and spiritual warfare. He writes nonfiction, fiction, and collaborative books. Visit him at www.PeterLundell.com for his weekly blog, online library, and inspirational "Connections."
Keynote: Writing Light into Darkness (Thursday, 8:30 am)
Darkness infiltrates every persona and every area of our society. If God has created you to write, you have an inbuilt purpose to write light into darkness. How do we grasp that, and how do we make it happen?
Workshop: Emotional Healing and the Writer (Thursday, 2A)
Emotional pain, especially when buried and ignored, is a root cause of spiritual defeat, depression, anger, addictions, psychological disorders, and physical illness—even in devoted Christians. This workshop offers critical insights for identifying and recovering from the effects of a wounded heart and then writing about it or getting past it to write with freedom.
Workshop: Being Real in Your Writing (Friday, 3B)
Principles and examples of becoming authentic and open in your writing along with probing questions and guided practice
Workshop: Branding for People Who Are Not Cows! (Friday, 4F)
A step-by-step approach to building a marketing identity that focuses on an author's uniqueness.
---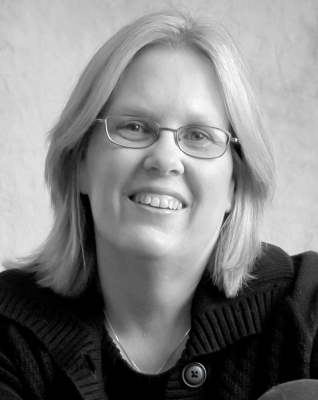 Joyce Magnin
Author
joycemagnin.blogspot.com
http://joycewritesforyoungpeople.blogspot.com
Joyce is the author of 9 books - 7 books for adults including the award-winning Bright's Pond series; the Harriet Beamer novels; Maybelle in Stitches (Quilts of Love Series); and 2 middle grade novels, Carrying Mason and Cake-Love, Chickens and Taste of Peculiar. Her debut novel, The Prayers of Agnes Sparrow (Bright's Pond), was named one of the top 5 titles of 2009 by Library Journal. Joyce's most recent release, Cake, was awarded the coveted Starred Review from Kirkus Reviews. Her work has received much critical acclaim.

Besides writing full time Joyce is a frequent workshop leader and speaker. She travels the country teaching at various conferences and women's retreats. Joyce also enjoys doing school and library visits. For adults, Joyce uses humor and an obvious passion for her topic to keep folks interested and maybe even shed the occasional tear as they find themselves relating to her stories about growing up in a dysfunctional family, writing, publishing and, of course, motherhood. For children and older students Joyce is a dynamic and fun teacher who usually leaves the audience wanting more. "Writing and story have always been a part of my life," Joyce says. "I love to share my passion, my joy, and my personal adventure."
Early Bird Workshop: Let's Focus on Your Fiction (Wednesday, E8, 2:15-3:45)
Ready to meet with an editor? Agent? Author? Great! Nervous? No worries. Not sure? Going independent? Well come on out to this 90-minute Early bird workshop where all your questions will be answered and your nerves eased. Bring the first 100 words of your manuscript, your pitch, and your enthusiasm. We will read and discuss your work and get you ready for your appointments. We'll discover what catches an editor's/agent's and your reader's eye both good and . . . not so good. Get your conference off to a running start. Take the "Let's Focus on Your Fiction" challenge.
First-Timer's Orientation with Pam Halter (Wednesday, 4:00-4:30)
Teens Write: Will They Read On? (Thursday, 3:45-4:30)
Every writer needs feedback. Every editor wants to be hooked on the first page. Joyce will read your first pages, make comments, and help you write a first page that will pull in any reader. Bring a copy of the first page of your work in progress.
Workshop: The Sound of Your Story (Friday, 3C)
Learn what it means when an agent or editor says, "He/She has a good voice." Using a mix of children's and adult fiction plus hands-on exercises we will discuss what it means to find your voice. Know it when you hear it.
Workshop: The Truth about Show Don't Tell (Saturday, 5C)
Sometimes it's okay to tell. When done well narrative description can help establish your story in place and time and develop characters. Discover how to balance showing and telling.
What I am Interested In:
FICTION: any genre
CHILDREN & YA: Chapter books, Middle Grade Fiction, Novels, Tweens Fiction, Older Teens/YA Fiction
---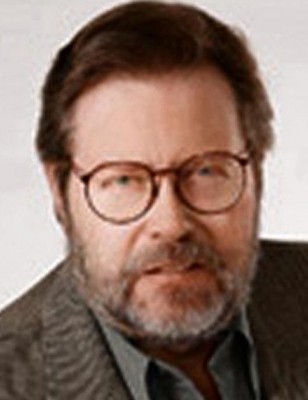 Rick Marschall
Author, Historian
Monday Morning Music Ministry
www.mondayministry.com

Rick has 74 books and hundreds of magazine articles to his credit. A former political cartoonist, editor of Marvel Comics, and writer for Disney, his fields as an author are as eclectic: popular culture; classical music; country music; biographies; television history; children's books; cartoons and comics; and Christian books, where his publishers have included Thomas Nelson, Faithwords, and Tyndale House. For four years he has produced the weekly blog www.MondayMinistry.com, devotionals that feature music videos and address culture, worldview, church history, and matters of faith.
Thursday Special: Dealing with Our Cultural Crisis (3:30-5:30)
The decline in morals and attacks on Christians are neither isolated, nor can they be ignored by any Christian. Learn direct and subtle ways to take a stand.
Workshop: Blogging Success (Saturday, 6D)
How to create, operate, publicize, and use a blog as a vehicle, even résumé-fodder, for other work! Rick's blog, birthed at the Colorado Christian Writers Conference, has had almost 100,000 hits and is reprinted internationally.
What I am Interested In:
NONFICTION: Most genres, anthologies, articles, Biographies, Books, Culture/Continuing Issues, Devotionals, Humor
FICTION: Action/Adventure, Contemporary, Historical, Legal/Political Thrillers, Literary, Speculative
CHILDREN & YA: Activity books, Biographies, Graphic Novels, Picture Books
OTHER: Blogging, Humor, Website Evaluation
---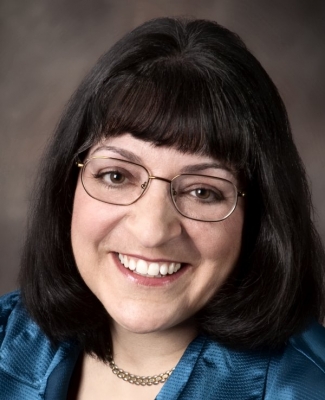 Ava Pennington
Author, Bible Teacher, Speaker
Co-captain, Appointment Desk
www.AvaWrites.com
Ava is a writer, Bible teacher, and speaker. Her newest book, Daily Reflections on the Names of God: A Devotional (Revell Books), is endorsed by Kay Arthur, founder of Precepts Ministries International. Additionally, Ava is co-author of Faith Basics for Kids. The first two books in the series are Do You Love Me More? and Will I See You Today?
Ava has also published stories in more than 25 anthologies, including 19 books in the inspirational Chicken Soup for the Soul series. Her articles have appeared in numerous magazines, including Focus on the Family's Clubhouse, The Lookout, Called, and Today's Christian Woman. She also writes regularly for Crosswalk.com and Haven Today's Anchor devotional.
Ava is a member of Advanced Writers & Speakers Association (AWSA), American Christian Fiction Writers (ACFW), Word Weavers Int'l., and a board member of the Christian Authors Network (CAN).
Prior to writing, Ava's career in Human Resources in New York City spanned twenty years. She has an MBA in Executive Management from St. John's University and an Adult Bible Studies Certificate from Moody Bible Institute. In addition to her writing, Ava teaches a weekly, interdenominational Bible Study Fellowship (BSF) class of 200 women.
Early Bird Workshop: Devoted to Devotions (Wednesday, E2,1:00-2:00)
Writing devotions is a terrific way to minister to others, build a portfolio of publishing credits, AND develop your platform at the same time. Join us as we discuss: What do I need to begin? How do I format a devotion? Practical dos and don'ts of devotional writing. How do I sell my devotions?
Workshop: Craft & Publish Bible Studies (Thursday, 1D) — (for Terri Kalfas who is unable to come)
What you need to know about the changing market and how today's culture impacts your audience before you pitch your idea or self-publish.
Workshop: Time to Party (Saturday, 5F)
You have a contract for your book. Now comes the hard part. Marketing. In addition to posting, tweeting, and blogging, have you considered planning a party? A book launch party creates buzz for your book, gives your friends a chance to celebrate with you, and generates sales! Join us for practical information and examples you can use in planning and implementing a successful book launch party.
What I am Interested In:
NONFICTION: Anthologies, Articles, Bible Studies, Books, Book Proposals, Christian Living, Devotionals, Gift Books, Inspirational, Personal Experience, Prayer, Profiles, Spiritual Growth, Women's Interests
---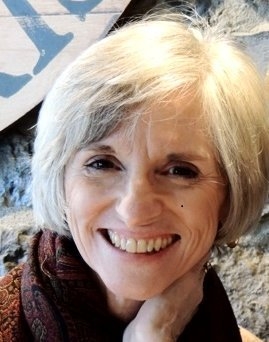 Nancy Rue
Author
Writer Mentorship Program
www.NancyRue.com
Nancy comes to the mentoring table with a wealth of experience: 30+ years writing both fiction and nonfiction for middle grade, YA, new Adult and adult audiences and 42 years teaching creative writing. She has 122 published books to her credit and while still writing, Nancy has expanded her ministry through her Writers Mentorship Program to mentor new authors who are led to a writing ministry of their own.
Clinic: Advanced Fiction Intensive
If you have a completed manuscript in any fiction genre, including middle grade or young adult, Nancy will guide you in making your work richer, deeper, and more polished in readiness for submission to agents and editors. Interactive presentations and in-class exercises based on the students' own work will include:
Strengthening plot
Deepening character
Enriching detail
Improving dialogue
Fine-tuning imagery
Expressing your "message"
Developing the needed platform
Writing a synopsis
Putting together a proposal
Writing a query letter
Writing a series
Revising your own work Click here for more info and application.
---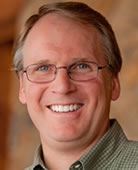 Tim Shoemaker
Author, Speaker
www.timshoemakersmashedtomatoes.com
Tim is a full-time speaker and author of 11 books. He is passionate about writing and has worked with youth for over twenty years. Code of Silence, book one of his contemporary suspense series, was included in the Booklist Online "Top Ten Crime Novels for Youth" list. Tim was selected by School Library Journal to serve on a four-member "Mysteries and Thrillers" panel for their Summer Teen Event.
Tim speaks at churches and parachurch organizations such as Focus on the Family, Iron Sharpens Iron Men's Conferences, and Moody Pastors Conference. He speaks at homeschool conventions as well as retreats for men and couples. He speaks at public and Christian schools across the country – so if you know a librarian, principal, or English teacher, talk to Tim about that. (Click here for topics.) Tim has a passionate style of teaching that makes his workshops enjoyable and helps make even difficult topics clear. Happily married for over 35 years, Tim has three grown sons and still loves doing volunteer youth work.
Continuing Session: Take Your Fiction to the Gym
The tools, tips & techniques you need to compete in the real world of publishing. We'll look at Plot, Characterization, Point-of-View, Show-Don't-Tell, Scenes, Beginnings, Middles, Ends, Conflict, Dialogue, and other areas to help take your fiction writing to the next level. Lace up your gym shoes . . . this is one workout you'll enjoy!
Teens Write: Show, Tell, Talk (Thursday, 12:30-1:15)
Do you know when to show and when to tell? How would your character do these things? Dialogue can help, but poor dialogue will cost you. Tim won't tell you how to improve your manuscript, he'll show you.
Keynote: Breaking Fear's Grip (Saturday 4:15 pm)
From personal experience Tim knows fear can be debilitating, especially or writers. Tim will cover some high points (actually "low points") of his journey, how he fought back, and how God rescued him from fear that could have crippled him and his writing.
What I am Interested In:
NONFICTION: Devotionals, Marriage
FICTION: Action/Adventure, Contemporary Suspense, Suspense
CHILDREN & YA: Middle Grade Fiction, Novels, Short Stories, Tweens Fiction, Older Teens/YA Fiction