Authors are available for free one-on-one 15-minute appointments! Be sure to complete and return your Appointment Request form that you will receive when you register. For your appointments to be booked in the order that you registered, your form must be received by July 1. All appointment requests must be received by July 15.
IMPORTANT
Be sure to also study the helpful info
under the Appointments tab above:
Appointments – Making the Best Choices
Preparing for Your Appointments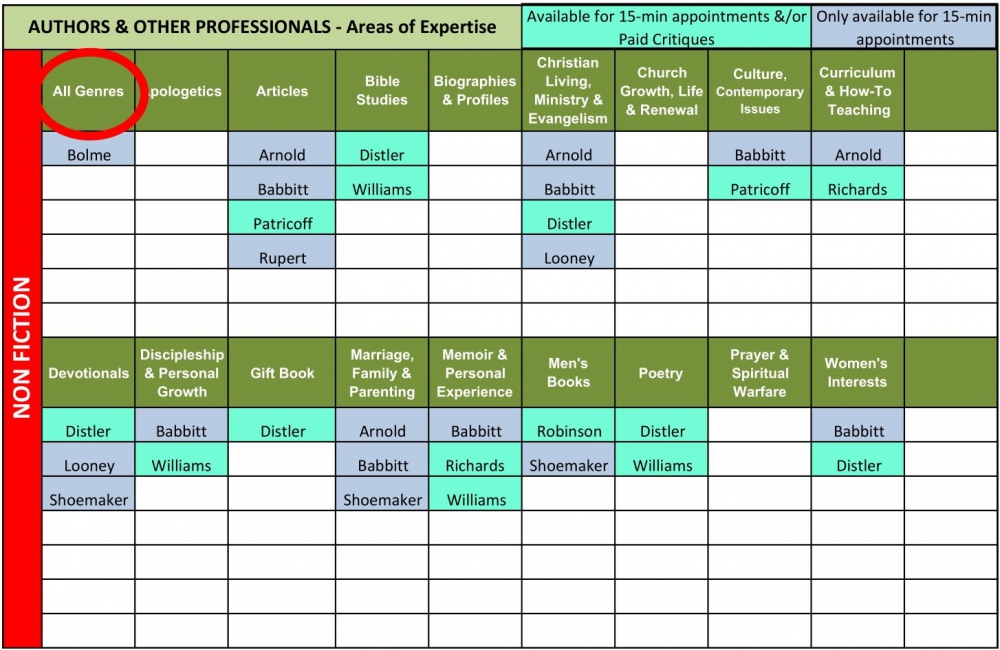 Click here for a PDF to view/print.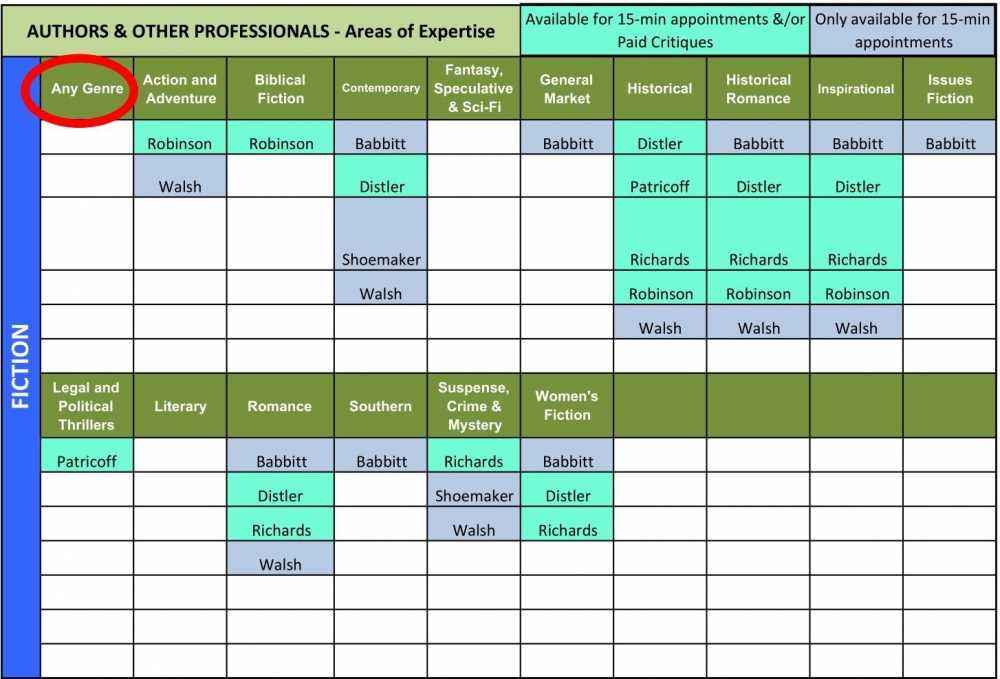 Click here for a PDF to view/print.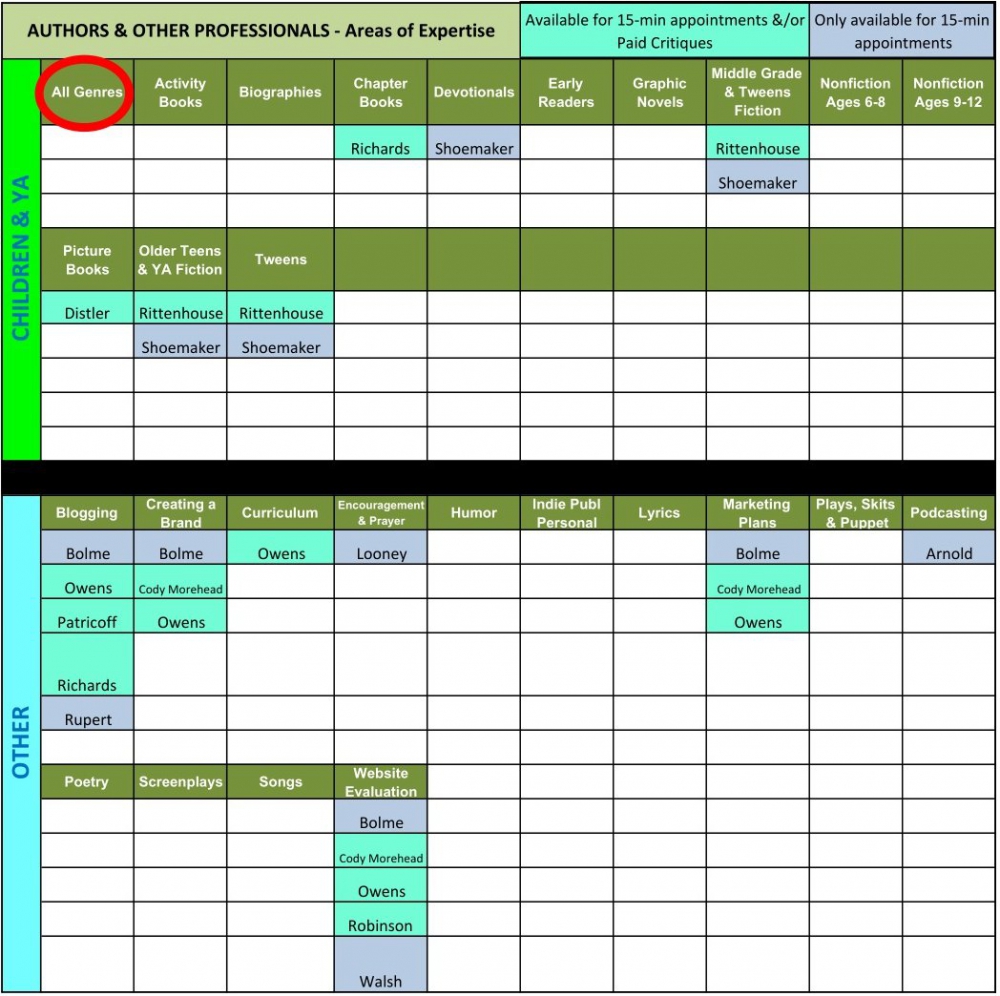 Click here for a PDF to view/print.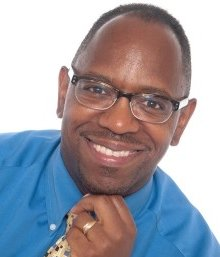 Dr. Harold L. Arnold, Jr.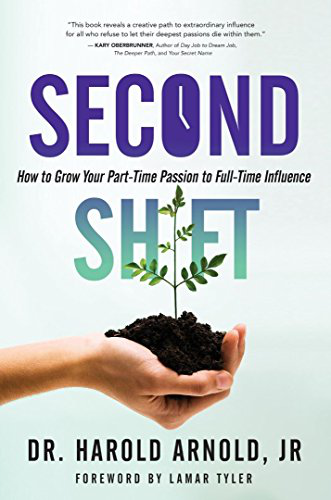 Leadership Consultant
Family Life Blogger, The Pursuit of Influence
Author
www.haroldarnold.com

Dr. Harold is founder of The Pursuit of Influence, an organization that helps individuals and organizations develop authentic relationships that convert to actionable results. Dr. Harold specializes in integrating theology, psychology, and culture in his resources and program delivery. He holds graduate degrees in psychology and marriage and family therapy and has authored several traditional royalty books including Marriage ROCKS for Christian Couples by Judson Press and his latest book by CLC Publications, The Unfair Advantage: A Grace-Inspired Path to Winning at Marriage. He has also indie-published one self-help book for aspiring influencers, Second Shift: How to Grow Your Part-Time Passion to Full-Time Influence, which addresses one of life's most frustrating challenges—knowing you were born to do great things, but feeling you never quite have enough time, energy, or resources to get there.
Dr. Harold has been a senior marriage and relationship columnist for Called magazine and has contributed articles to Focus on the Family and many other print and online magazines. He and his wife Dalia conduct marriage and relationship workshops internationally that empower relationships. Dr. Harold also trains and encourages leaders through his highly interactive Redemptive leadership workshops. In addition, Dr. Harold uses his blog at www.haroldarnold.com and "The Leading You Home" podcast to produce content that teaches being a person of authentic and purposeful influence regardless of the setting in which one operates. With all of his accomplishments, Dr. Harold is most proud of his marriage of almost thirty years and his two wonderful adult children, Quilan and Kyrsten.
Workshop – The Pursuit of Influence: How Christian Communicators Change the World (Saturday, 3G)
As an author, speaker, or artistic influencer, God placed within you a creative spark and testimony that compels others to pursue kingdom living even in the midst of cultural storms. Inspired by a more obscure biblical parable, this interactive session will inspire and instruct you on how to prepare for a land of Promise and not just Potential.
Click here for areas of expertise for one-on-one appointments.
---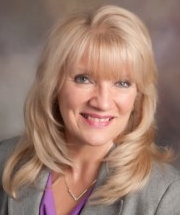 Lynne Babbitt, M.A.
Writer, Speaker
Professional Counselor
www.lynnebabbitt.com

Lynne is passionate about helping others achieve personal growth and build fulfilling relationships. She has provided counseling services for both private practices and non-profit ministries in Lancaster County, Pennsylvania, including her current private practice, Lynne Babbitt Counseling.

Lynne writes and presents seminars and training materials for churches, businesses, and non-profits. Her Bachelor's degree is in psychology, with a minor in Bible, and her Master's from Liberty University is in Clinical Counseling.

Lynne's journey has also included social work, teaching, church leadership, and rearing 6 children and 23 foster children—in part, as a single parent. She was born and raised in Los Angeles and has since lived in all four corners and the middle of America. God has entrusted her with hard life lessons, and with the transparency to share those lessons so that others don't have to learn the hard way.

Continuing Session – Speaking and Writing: A Beautiful Relationship
Want to sell more books? Reach a wider audience? Build your brand and attract publishers? Enhance your speaking ministry! Speaking and writing hold hands to enrich each other. Learn how to write engaging, inspiring speeches and seminars, complete with Power Points and handouts. You can overcome stage fright, find speaking opportunities, and supplement income. Sell more books by setting up a great BOTR (back of the room) table. Learn to add humor and sparkle to your presentations from a veteran public speaker, singer, and therapist. The same spirit who stirs you to write His answer can empower you to speak His answer.
Workshop – Inside Your Characters' Psyches (Friday, 1C)
Craft fascinating, believable characters by delving into human emotions, personality traits, quirks, and disorders. Create depth and richness in your characters' back-stories. Intensify conflict and sweeten resolution by adding psychological dimension and texture to both villains and heroes. Learn to build an accurate, intriguing human psyche from a practicing therapist.
Click here for areas of expertise for one-on-one appointments.
---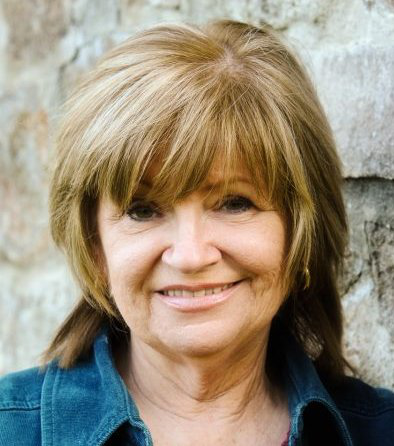 Verna Bowman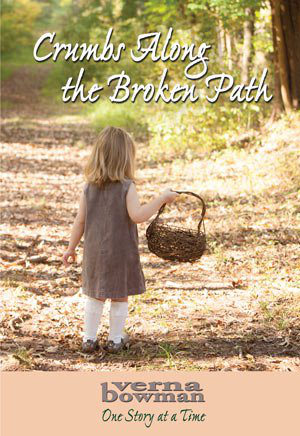 Author, Speaker
Facilities & Meals Coordinator
www.vernabowman.com

Verna is a worshipper of One, forever wife, momma of four, and gramma to five, all grown and wonderful. As a journaler, her delight is to record the testimonies of God's grace and power in her family experiences. She has been involved in women's ministry for many years, leading Bible studies and women's Sunday School classes and serving as a retreat coordinator and MOPS mentor. Her writing has been published in Guideposts, Threads of Encouragement, Woman's Day, Power for Living, Cup of Comfort Devotional, Chicken Soup for the Soul, CBN, Christian Devotions.us, and various other publications. Her first book, Crumbs Along the Broken Path, is a collection of personal stories that tell of the Father's continued goodness and grace throughout personal tragic circumstances. Her latest book, Gathering, Seeds of Encouragement, is a collection of inspirational writings and a place to journal your heart. It also features beautiful images to color as you take a sacred pause.
---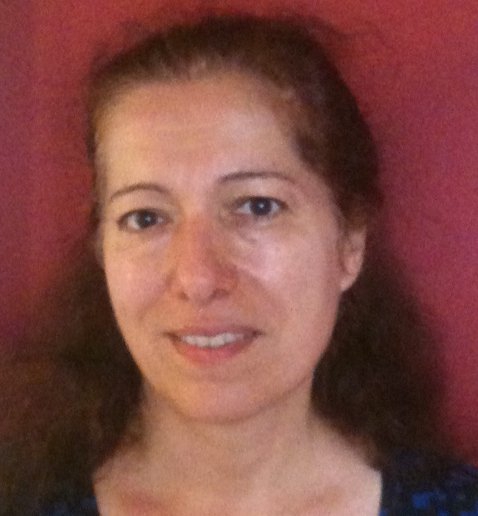 Donna Brennan
Freelance Writer
Appointment Desk
Donna was a technical writer for over ten years before becoming a computer programmer. Since leaving the corporate world after her twins were born, she's had short stories, interviews, and nonfiction articles published online and in print magazines including Thriving Family, Encounter, Splickity, and Christian Fiction Online Magazine. She's a member of American Christian Fiction Writers (ACFW) and the Greater Lehigh Valley Writers Group (GLVWG). She's served in various capacities on the GLVWG board, including several terms as Conference Chair. She's always looking for opportunities to encourage others and to share what she's learned.
---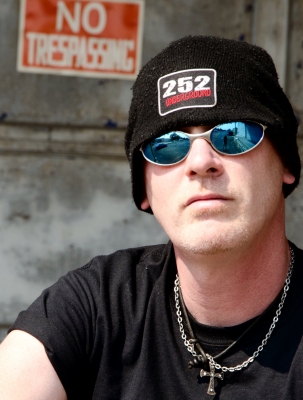 Robert Cook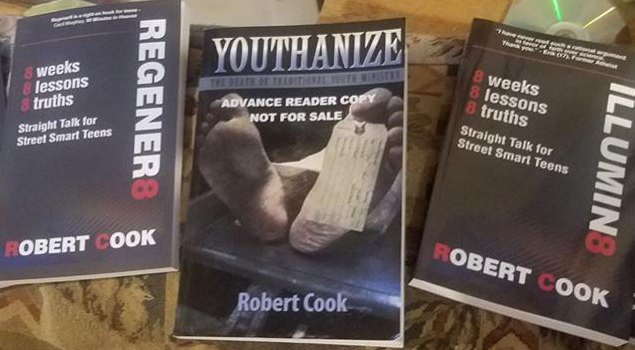 Author, Pastor
Founder, 252 Underground Youth Ministry
www.robcookunderground.com

Rob is the award winning, international bestselling author of REGENER8 and ILLUMIN8, two teen devotionals. His newest title, Youthanize; Death of the Traditional Youth Ministry, will inspire and teach others how to reach young people with the message of the gospel. Rob has dedicated the last 20+ years of his life to reaching teens for Christ as the executive director and pastor of 252 Underground Youth Ministry, a parachurch organization he founded in 2004. He is the lead pastor of a church in Philadelphia, where he lives with his wife Stephanie and their son Christian. You can find him on Facebook.
Keynote: The Freedoms of a Christian Writer (Friday pm)
As Christian writers, we have the freedom to share the love of God through our craft. We have many other freedoms, but the freedom we practice the most is the freedom to do . . . nothing. Rob is a pastor, founder of 252 Underground Youth Ministry, and author of two teen devotionals and Youthanize: Death of the Traditional Youth Ministry.
Workshop: Reaching Today's Youth (Saturday, 4G)
Make your writing relevant to today's youth. How to write to be received. Is your writing worth reading? Are you using the right bait to catch your reader?
---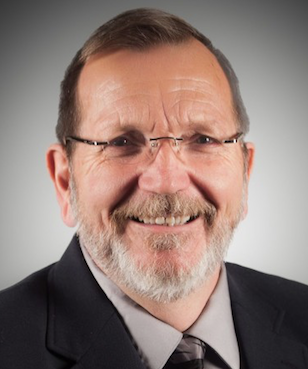 Michael Gantt
Pastor, Blogger, Speaker
www.mkgantt.com
Director, Kenya Development Fund

Michael served in pulpit ministry for 45 years and as Senior Minister at Agape Christian Fellowship in Brattleboro, Vermont. Most recently, he is the director of the Kenya Development Fund, a strategic development ministry among the deaf of Kenya. He travels widely, preaching in churches and conferences across America and around the world. He maintains his blog site where he writes on a variety of issues. His heartbeat is driven by the twin themes of guarding the integrity and authority of the Bible and the restoration of the home as the Center of the Kingdom.
Keynote: The Arm of Flesh Will Fail (Friday am)
Many in the body of Christ have chosen to battle the forces of darkness with the arm of flesh. The result is the wicked are confident there is nothing to limit their "fundamental transformation" of America. The church has been deceived. Delilah has cut off our hair, our strength is gone, and the Philistines are upon us. But there's hope! As writers, we are uniquely positioned to sound a wake-up call and communicate the hope that is ours in Christ.
Workshop – The Cross is the Main Thing (Saturday 5G)
In our focus on issues, we have become more suited to announcing judgment than preaching redemption. How to keep the main thing the main thing.
---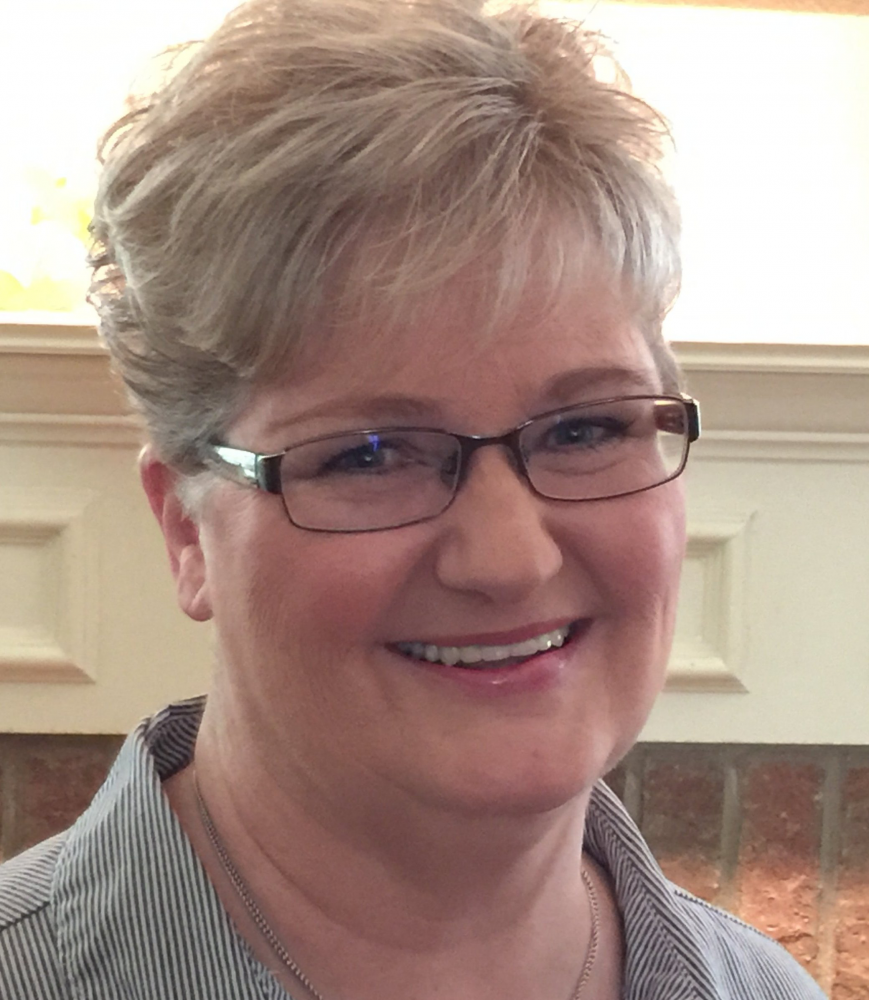 Barbara E. Haley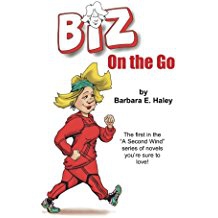 Author
Conference Registrar
Appointments Coordinator
www.barbarahaleybooks.com

Barbara, a retired elementary teacher and Reading Interventionist, lives in San Antonio, Texas, where she enjoys writing at IHOP, tutoring, and spending time with her grandchildren.

She's published three juvenile fiction books and has written devotions for A Secret Place and The Quiet Hour for over 10 years. Her devotional book, Lord, Get Your Needle—I'm Falling Apart at the Seams, deals with the emotional strain of chronic pain. In March 2017, her short story "Hidden Treasure" was published in Chicken Soup for the Soul—Best Mom Ever. Her latest work, a novel, Biz On the Go, is available now at the conference or through Amazon.com.
Whether through fiction or nonfiction, Barbara strives to equip readers to search for God's healing truth as they learn to Face Facts in a World of Fiction.
---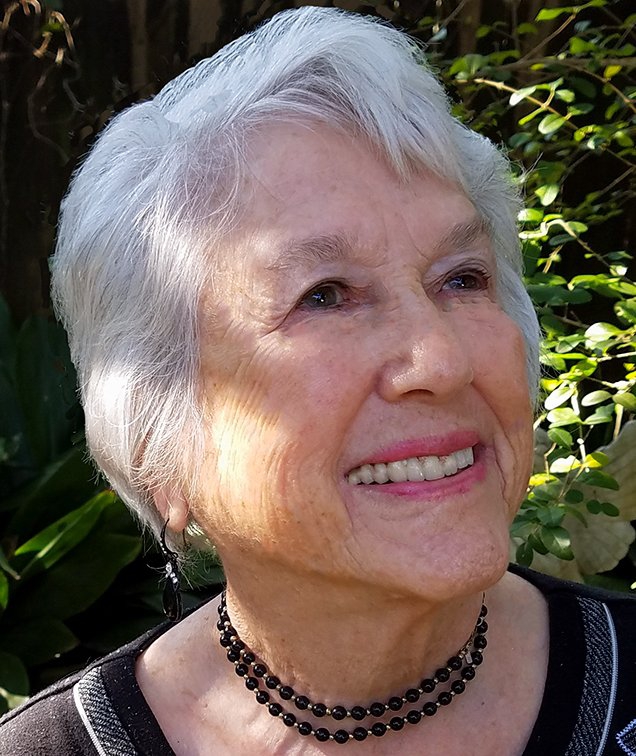 Louise L. Looney

Author, Speaker
www.louisellooney.com
Louise has taught in all levels of education. She also taught in the prison system. She directed a Christian Retreat Center for 15 years and served as the Spiritual Director in a psychiatric hospital. However, she says her greatest accomplishments have been since she was in her mid-seventies, when she started going to China to teach in an underground Bible school.
Her writing career began at age 79. Since then, she has written six books. Her first book received the Selah Award for the "Best Book on Christian Living, 2011." Louise is a sought-after speaker and keynoted at last year's CCWC where she also was chosen as the Writer of the Year. A Denver Christian radio station uses humor from her Looney Tidbits on 91 AM, KPOF. She posts "Looney Tidbits" each Friday on Social Media.
Louise's greatest desire is to leave a powerful legacy through her writings and speaking engagements.
Keynote: Finish Strong (Friday pm)
God gives every person the talent and ability to finish well. Even when we get sidetracked and off the beaten pathway, we can learn lessons to encourage others. Our writing can be a life-changing legacy that survives long after we are gone. Louise began her writing career at age 79. Since then, she has published six books including her latest, Make the Rest of Your Days the Best of Your Days.
Workshop – Bring Your Own Story to Life (Saturday, 4D)
Learn how nonfiction stories can leap off the page by using metaphors and the five senses to help others relate to your experiences.
Click here for areas of expertise for one-on-one appointments.
---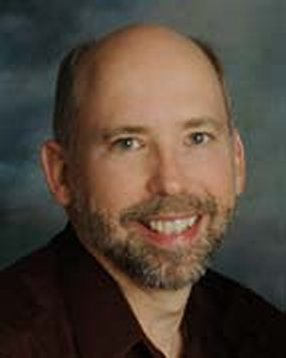 Charles J. Patricoff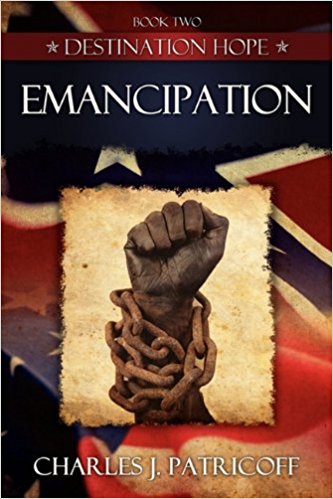 Author, Historian
Charles is an author with a personal passion for American history and our nation's unique Christian heritage. As a Jewish follower of Yeshua, Charles speaks at Pro-Life and Tea Party rallies about our godly American heritage. "I write to preserve life and liberty, because by fighting to provide freedom for others, we preserve freedom for ourselves." For over 35 years he supported the Department of Defense where his work gained recognition throughout the military and weapons development corporations. Click here for an article Charles wrote for Christian Fiction Online Magazine.
Workshop – America at the Crossroads (Friday, 1G)
Christian writers can prepare believers to advance the kingdom of God as America takes another step toward complete rejection of its Judeo-Christian roots.
Click here for areas of expertise for one-on-one appointments and availability for paid critiques.
---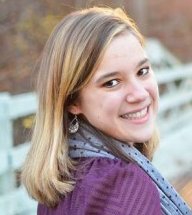 Rachel Rittenhouse
Author

Rachel is a 21-year-old, previously homeschooled, self-published author of five books She has been writing for as long as she can remember. She published her first book while still in high school. After graduating from college this May with a marketing degree, Rachel is looking forward to continuing in her journey of being an author entrepreneur. She loves to read historical fiction which is her inspiration for the books she writes.
Teens Write – My Publishing Journey (Saturday, 3:00 – 3:45)
What started as a homeschool project has resulted in five self-published books. Learn what steps Rachel took on her journey to becoming a published author.
Click here for areas of expertise for one-on-one appointments.
---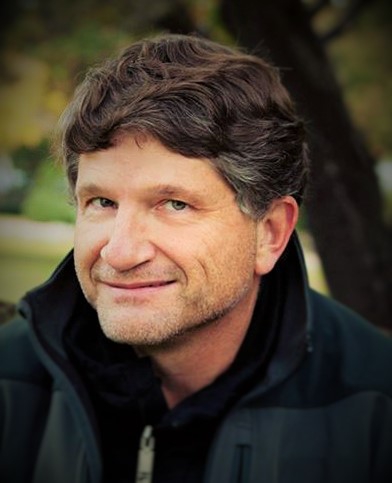 David Rupert
Author, Journalist
Ghostwriter, Speaker
www.RedLetterBelievers.com
www.DavidRupert.com

David is an award-winning corporate communicator who has also found success as a journalist, ghostwriter, and speaker. He founded and leads Writers on the Rock, a community of more than 400 writers along the Front Range in Colorado. With more than 2,000 published articles, he is also a featured writer at Patheos Evangelical.

Workshop – The Rocks Cry Out (Friday, 2G)
Are you afraid to engage? In today's world, traditional principles provoke reactions that can be unfair and personal. But the incredible shrinking Christian writer does the world no good. Let's learn to write truth.
Workshop – Live and Write Dangerously (Saturday, 4A)
Is your writing life stuck? Do you write in the same-old genre to the same-old audience with the same-old results? By allowing discomfort—and even a little danger—into your life, you'll start to find the words that God is actually trying to get you to write.
Click here for areas of expertise for one-on-one appointments.
---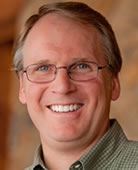 Tim Shoemaker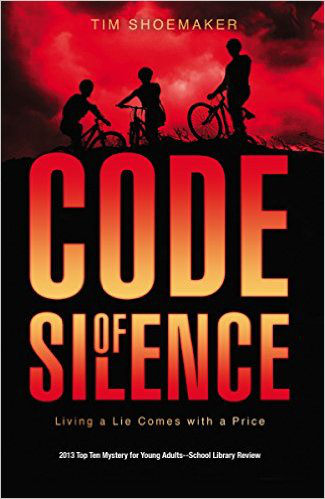 Author, Speaker
www.timshoemakersmashedtomatoes.com

Tim is the author of 11 books and is a popular speaker at conferences around the country. Code of Silence, the first in his middle-grade series, was listed by Booklist in the "Top Ten Crime Novels for Youth." Tim speaks at churches and parachurch organizations such as Focus on the Family, Iron Sharpens Iron Men's Conferences, and Moody Pastors Conference. He speaks at homeschool conventions as well as retreats for men and couples. He also speaks at public and Christian schools across the country—so if you know a librarian, principal, or English teacher, talk to Tim about that. Happily married for over 35 years, Tim has three grown sons and still loves doing volunteer youth work.
Keynote – Undaunted (Saturday, 4:30 pm)
As writers, we see the condition of our world, the choices people make—and the pain they live with as a result. We have a deep desire to make a difference through our writing. To warn people. Reveal truth. Convict. To protect people . . . move them to change . . . and nudge them closer to God.
But writing and getting published is a daunting task.
We'll look at Nehemiah, a man who built a protective wall around God's people and remained undaunted despite tremendous opposition and hardship. And we'll see how we can be undaunted as writers—finishing the task God has given us as well.
Continuing Session – Take Your Fiction to the Next Level
You've been working on your fiction, and you're not sure how to make it better than it is right now. We'll look at tips and techniques to take your story to the next level. We'll share secrets to powerful fiction by looking at Strong Starts, Action Scenes, Show Don't Tell, Deep Point-of-View, Believability, Likable Main Characters, Conflict, Dialogue, and more.
Workshop – Shoot a Little Higher (Friday, 1B)
As Christians, writing in a way that crosses over to the general market is encouraged—and it makes a lot of sense. But is there a way to do that so we actually get through—without compromising our convictions? Absolutely. Shoot higher. Writing solely for the Christian market? We'll look at some ways to shoot higher there as well.
Teens Write – Fixing Fatal Fiction Flubs (Saturday, 2:00-2:45)
"Point-of-View" and "Show Don't Tell" are two critically important areas of fiction. Get it right and you've got killer fiction. Mess it up and your fiction is already dead. Tim will show you how to make your story come alive.
Click here for areas of expertise for one-on-one appointments.
---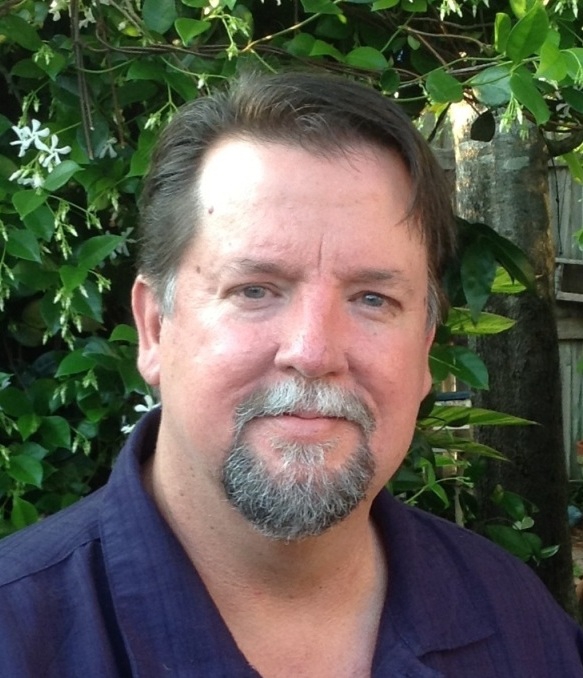 Dan Walsh


Best-selling Author
http://www.danwalshbooks.com
Dan is the bestselling author of 20 novels including The Unfinished Gift, The Reunion, and When Night Comes. He has won 3 Carol Awards (finalist 6 times), 3 Selah Awards, and 4 of his books have been finalists for RT Review's Inspirational Book of the Year. A member of American Christian Fiction Writers (ACFW) and Word Weavers International, Dan writes fulltime in the Daytona Beach area. He and his wife Cindi have been married 42 years, have 2 children, both married, and 3 grandchildren (more coming). You can find out more about his books or follow him on Facebook, Twitter, Goodreads, or Pinterest from his website at http://www.danwalshbooks.com.
Learning Lab – Focus on Fiction (Thursday, 1:00-4:30)
Part 1 – How Much "Christian" Should be in Your "Christian Fiction"?
In this workshop we'll explore what the "Christian" in "Christian Fiction" really means. Are we writing as a ministry or just to entertain, or some of both? How much should God factor into what we write and the way we write? What readers are we hoping to reach, non-Christians or believers? How does the answer to that question affect our writing?
Part 2 – Creating Page-Turning Novels
Dan's 19 novels have received over 6,500 Amazon Reviews (avg 4.6 Stars). Perhaps the most consistent remark from readers is, "Once I started reading, I couldn't put it down." This isn't just with his suspense novels, but all of them (even his Christmas books). Dan will share a Bonus Tip on something very specific he does to keep those pages turning for his readers.
Continuing Session – The Brave New World of Indie Publishing
Five or six years ago, almost no one considered indie or self-publishing as a worthwhile path to pursue. Now all of that has changed. After successfully publishing 13 novels the traditional way, in 2015 Dan joined a large number of fellow authors who were all starting to publish their books on their own as indies. He's now done 5 and absolutely loves it Dan will cover the ins-and-outs of the publishing world (traditional, hybrid, and indie) and explain how to succeed at indie publishing if that path is the right one for you.
Click here for areas of expertise for one-on-one appointments.
---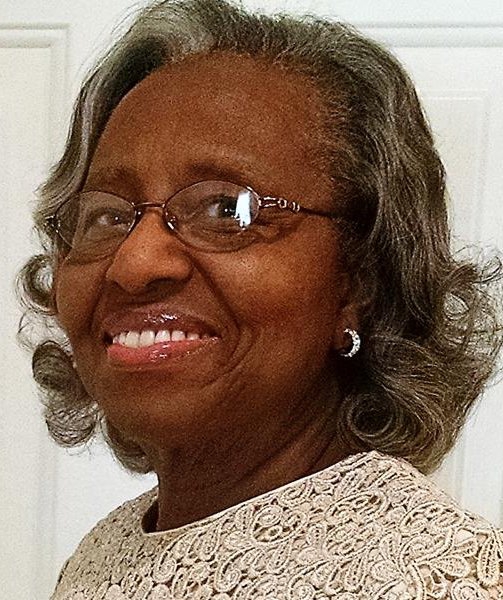 Angie Bass Williams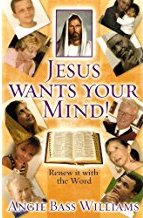 Pastor, Author
Speaker
Angie, an ordained Mennonite minister, is a sought-after speaker and prolific writer. Joy in Adversity, partly authored while undergoing breast cancer surgery and treatments, is a powerful treatise on how to live free amidst the storms of life. Jesus Wants Your Mind! is a "must read" for those who desire to strengthen their walk with the Lord by meditating on Scripture.
Keynote – "Be Still and Know" (Saturday am)
Move to a deeper level of faith and intimacy with God by establishing a pattern of stillness before Him. Since that which dominates the mind controls the person, let's reclaim the ancient Biblical art of meditation, which can enable us to find God's peace and courage to face daily challenges.
Workshop – Revelation, Inspiration, or Perspiration? (Friday, 1A)
How do I convey the message of my heart to the printed page? Whether by a God-given "supernatural download" or inspired by an event or experience, it takes discipline and perseverance to produce a book that blesses and encourages others. As Christian authors, we must represent Jesus Christ with excellence.
Click here for areas of expertise for one-on-one appointments and availability for paid critiques.