Authors are available for free one-on-one 15-minute appointments! Be sure to complete and return your Appointment Request form that you will receive when you register. For your appointments to be booked in the order that you registered, your form must be received by July 15. All appointment requests must be received by August 1.
IMPORTANT
Be sure to also study the helpful info
under the Appointments tab above:
Appointments – Making the Best Choices
Preparing for Your Appointments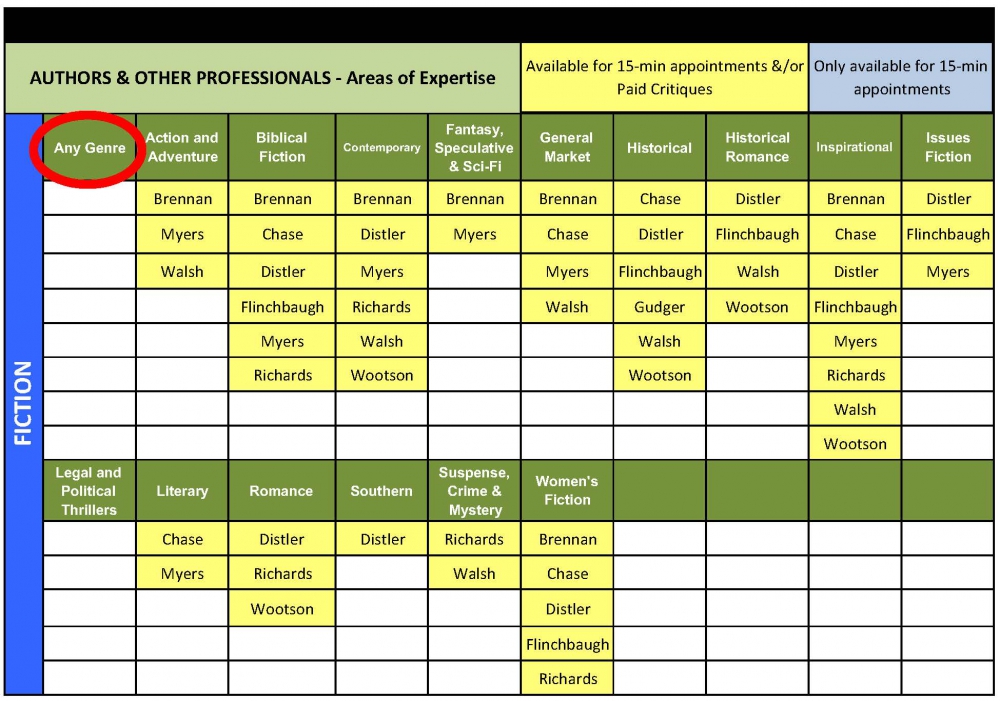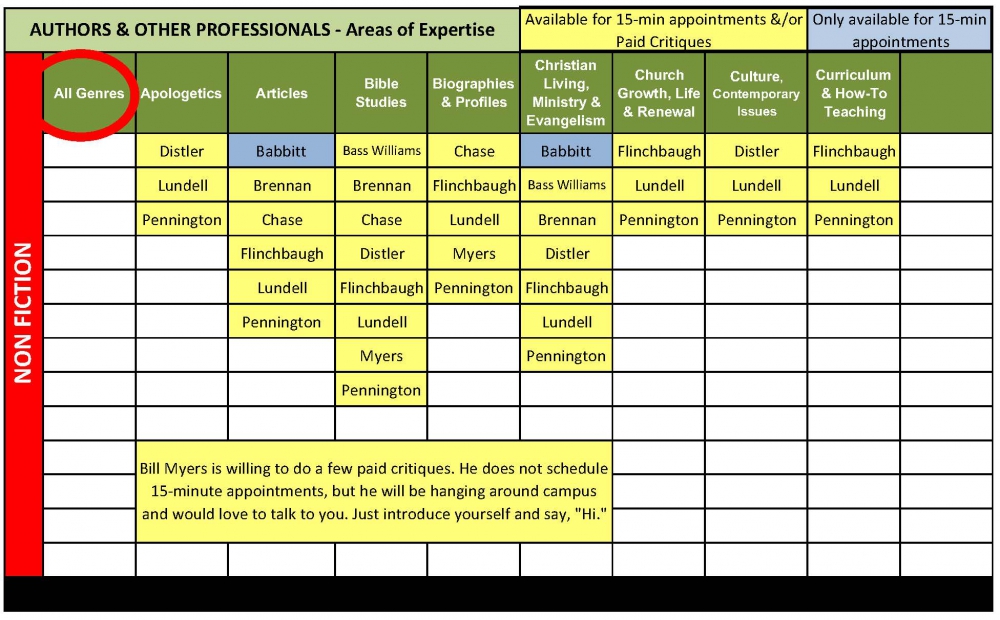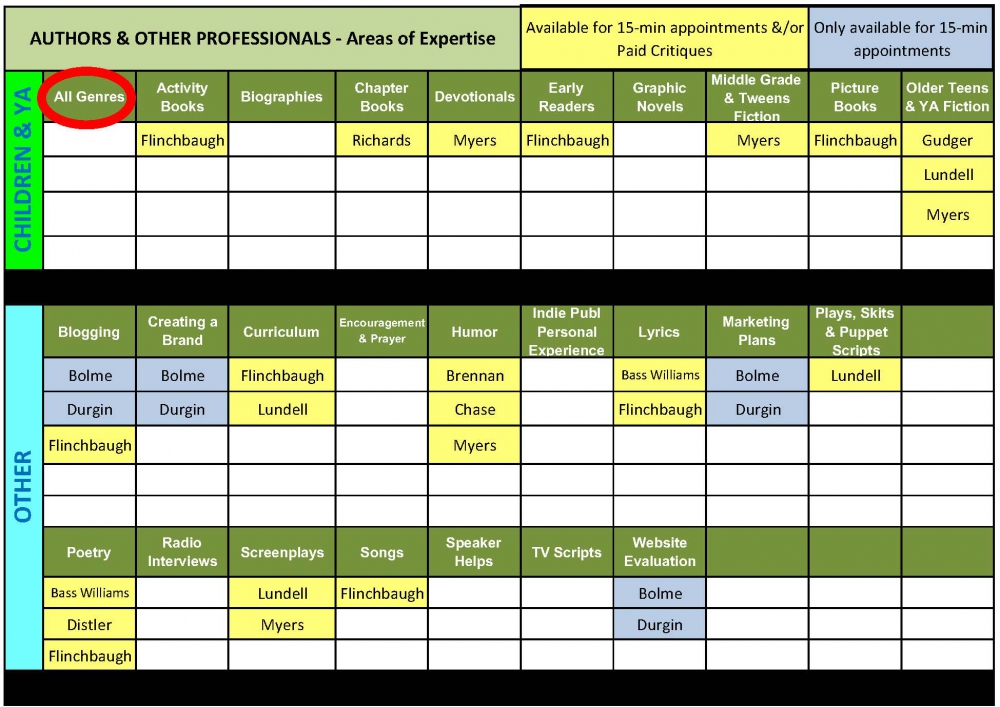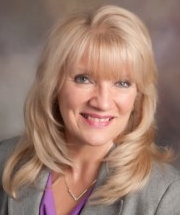 Lynne Babbitt, M.A.
Writer, Speaker
Professional Counselor
www.lynnebabbitt.com

Lynne is passionate about helping others achieve personal growth and build fulfilling relationships. She has provided counseling services for both private practices and non-profit ministries in Lancaster County, Pennsylvania, including her current private practice, Lynne Babbitt Counseling.

Lynne writes and presents seminars and training materials for churches, businesses, and non-profits. Her bachelor's degree is in psychology, with a minor in Bible, and her master's from Liberty University is in clinical counseling.

Lynne's journey has also included social work, teaching, church leadership, and rearing 6 children and 23 foster children—in part, as a single parent. She was born and raised in Los Angeles and has since lived in all four corners and the middle of America. God has entrusted her with hard life lessons and with the transparency to share those lessons so that others don't have to learn the hard way.
Workshop T12 – Inside Your Characters' Personalities (Thursday, 4:45 –6:00)
Shape your fictional characters according to their personality direction. Create richer characters who act out of their innate traits, quirks, and motivations—and who resonate with your readers more powerfully. Better understand your favorite character, and maybe yourself too! Learn to build an accurate, intriguing human psyche from a practicing therapist.

Click here for areas of expertise for one-on-one appointments.
---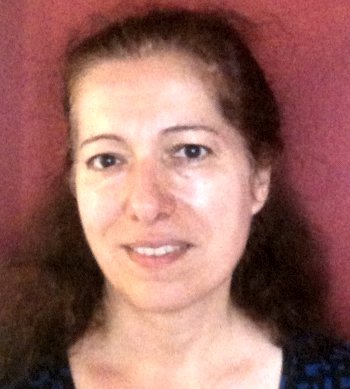 Donna DeLoretto Brennan
Author, Speaker
Appointment Desk Co-Captain
Visit her on Facebook
www.DegunkingLife.com
Donna was a technical writer for over ten years before becoming a computer programmer. Since leaving the corporate world after her twins were born, she's had short stories, interviews, and nonfiction articles published online and in print magazines. She's speaks at writing conferences and other events. Donna is a member of American Christian Fiction Writers (ACFW) and the Greater Lehigh Valley Writers Group (GLVWG). She's served in various capacities on the GLVWG board, including several terms as Conference Chair. She's always looking for opportunities to encourage others and to share what she's learned.
---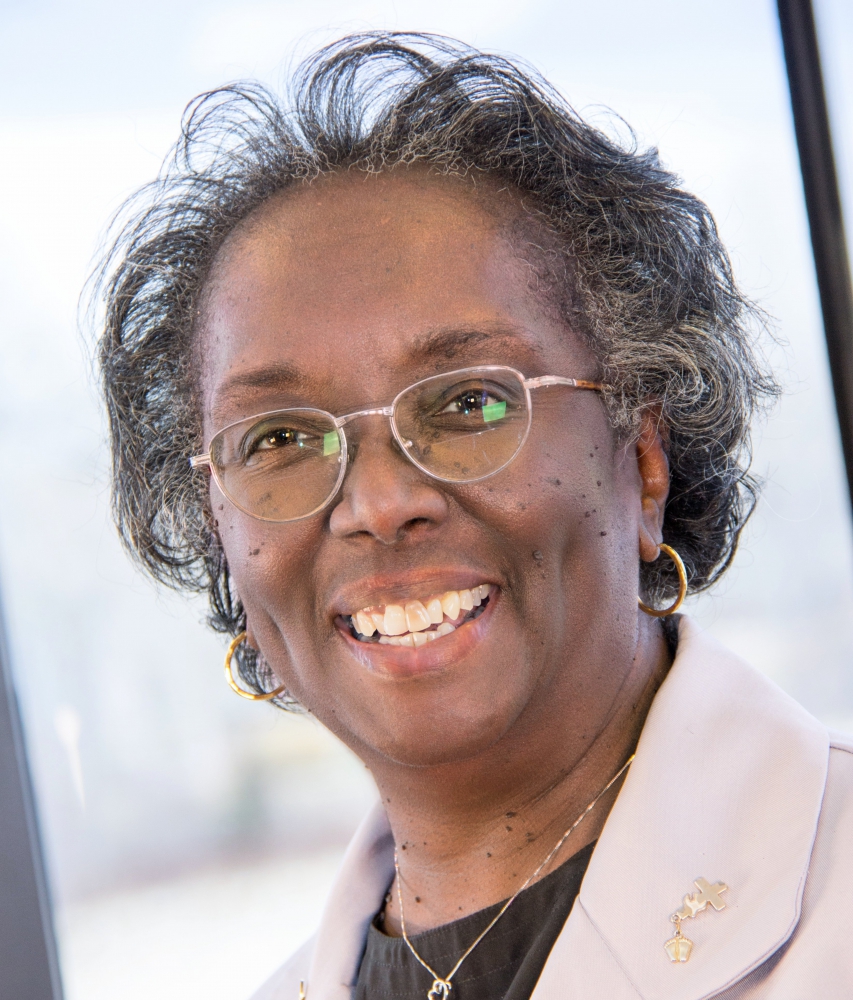 Beatrice Bruno
Author, Speaker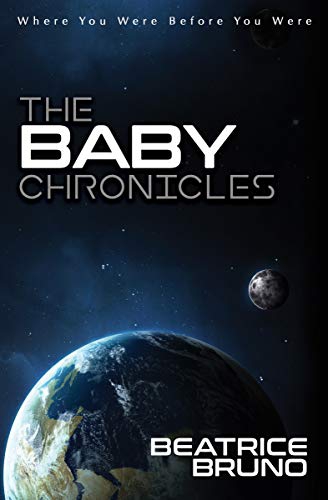 Drill Sergeant of Life
Beatrice is an Army veteran and former (but always and forever) Drill Sergeant. An ordained gospel minister and life and writing coach, Beatrice loves showing folks how to get over themselves and let go of the PAST. Having trained over 2,000 Basic Training soldiers through Army Basic Training to graduation, she has seen characters who run the gamut from straight-arrow to cone-head! Many of these real-life characters will find their way into her fictional characters in her books.
And now, Beatrice has crossed over into an area few, if any, look forward to—widowhood. Married for 27+ years to John who passed away in August of 2018, Beatrice has raised four children—his, hers, and theirs—to adulthood. Beatrice is now looking for her new normal . . . if there is such a thing . . . after losing her beloved husband.
Beatrice is spreading her wings as a novelist and creating the series, The Baby Chronicles, Volume 1, which includes the GI Josephines (Volume 2) and the Soldiers of the Lord (Volume 3). But Beatrice will not stop there. A mind for the unusual Christian experience, Beatrice is also working on Lara Rose, HGPI. Ask her what that acronym means and she will be glad to share it with you.
Beatrice's passion is in helping others to write the books God has given them to write. Inside of each individual writer, Beatrice believes God has planted a seed within that will glorify Him and edify His creation.
Learning Lab LL3 – Writer, Thou Art Loosed! (Thursday, 1:00 – 4:30)
Have you not yet published your first book? Or, have you published your first book but still doubt the gifting God has placed on the inside of you to write more books? Beatrice Bruno, The Write Drill Sergeant for YOU, is here to help you be loosed from those infirmities that would hold you in bondage so you can complete God's mandate for your life. Through interactive exercises, timed writings, and perspective illustrations and exercises, Beatrice will lead you on a 3-hour phased writing experience to show you how to embrace the Writer—You and move forward to accomplish great writing exploits for the Lord. In this mini-bootcamp experience, you will write, laugh, cry, and expand as you sit in a writing atmosphere created for you to receive, believe, and trust God for the writing anointing that is yours! Click here for pre-class writing assignment.
Keynote – But God . . . (Saturday, 4:30 pm)
Do you doubt the gifting God has placed within you? You can be loosed from the doubt, fear, and unbelief many writers face today because of what they have been told, what they believe, and what they acknowledge! But God . . . He has brought you to the birthing table. Receive the PUSH you need to bring forth what He has placed within you.
Click here for areas of expertise for one-on-one appointments and availability for paid critiques.
---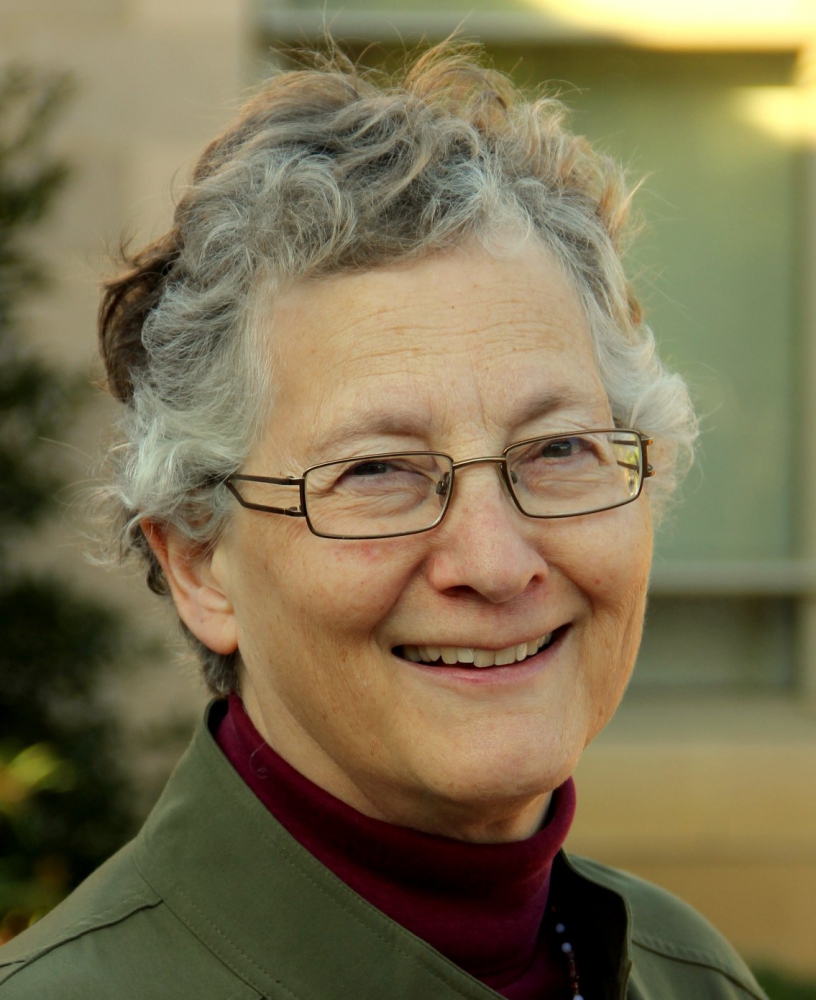 Emily Parke Chase
Author, Speaker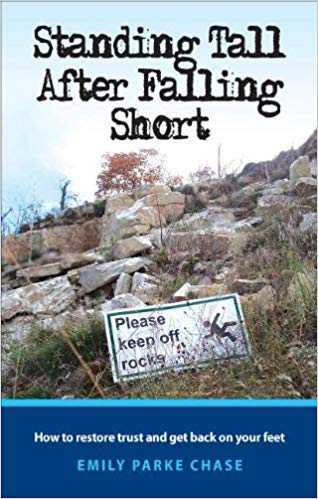 Counselor
http://emilychase.com
How does a person originally trained as an archaeologist end up as a counselor-advocate specializing in family relationships and abuse? Emily Parke Chase is first to admit that God has an amazing sense of humor. Her career took her from ancient ruins in southeast Asia to the jungles of Mexico, and from there to teaching Bible at a Christian college. Along the way she helped found a crisis pregnancy center and, with her husband, started a counseling ministry to people facing same-sex attraction. She says, "Before, I repaired old pottery shards, but now I focus on gluing lives back together."
A popular retreat and conference speaker, Emily is the author of seven books, including Why Say No When My Hormones Say Go? and Help! My Family's Messed Up! and her most recent book, Standing Tall After Falling Short. She has penned humor columns for a national e-zine, and her stories appear regularly in Chicken Soup for the Soul books.
Emily and her husband live in south-central Pennsylvania, not far from their married children and those very special people called grandchildren.
Workshop 3F – Attending to Your Audience (Saturday, 9:45 – 10:45)
The importance of knowing your audience well. This means going beyond the usual "Christian women between ages 20-50." It means learning what they already know (don't bore them) and what are their needs (challenge them to grow). And then, using this information, how does it impact your writing?
Workshop 4D – Confidentially Yours: Ethics in Nonfiction Writing (Saturday, 2:45 – 3:45)
Is changing the name of an individual sufficient to protect his or her privacy? And how many details can you change without compromising the truth? When do you need a signed release? And does Scripture give us any guidelines in this area?
Click here for areas of expertise for one-on-one appointments and availability for paid critiques.
---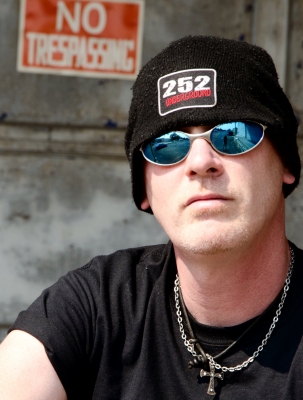 Robert Cook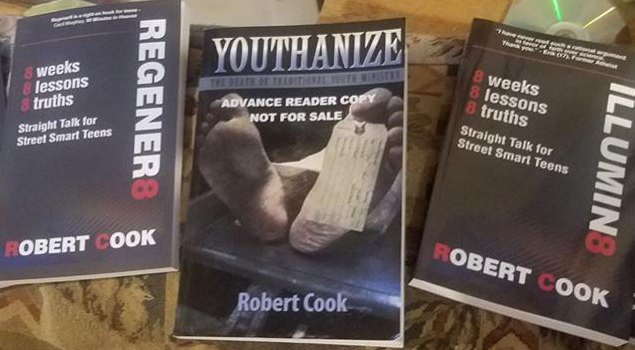 Author, Pastor
Founder, 252 Underground Youth Ministry
www.robcookunderground.com

Rob is the award-winning, international best-selling author of REGENER8 and ILLUMIN8, two teen devotionals. His newest title, Youthanize: Death of the Traditional Youth Ministry, will inspire and teach others how to reach young people with the message of the gospel. Rob has dedicated the last 20+ years of his life to reaching teens for Christ as the executive director and pastor of 252 Underground Youth Ministry, a parachurch organization he founded in 2004. He is the lead pastor of a church in Philadelphia, where he lives with his wife Stephanie and their son Christian. You can find him on Facebook.
Workshop T7 – Write to Hold the Reader's Attention (Thursday, 3:30 – 4:30)
Everybody has a story. The challenge is getting people to care about yours. What makes your story compelling? Where do you start? How do you draw in the reader? How do you keep them turning the page? This workshop will teach you how to grab the reader's attention like a blockbuster movie.
Visit again for areas of expertise for one-on-one appointments and availability for paid critiques.
---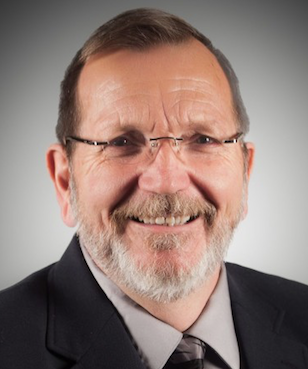 Michael Gantt
Pastor, Blogger, Speaker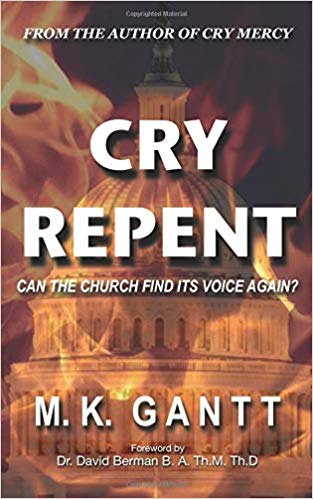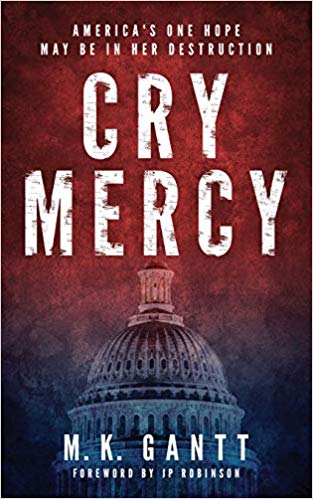 www.mkgantt.com
Director, Kenya Development Fund

Michael served in pulpit ministry for 45 years and as Senior Minister at Agape Christian Fellowship in Brattleboro, Vermont. Most recently, he is the director of the Kenya Development Fund, a strategic development ministry among the deaf of Kenya. He travels widely, preaching in churches and conferences across America and around the world. He maintains his blog site where he writes on a variety of issues. His heartbeat is driven by the twin themes of guarding the integrity and authority of the Bible and the restoration of the home as the Center of the Kingdom.

Keynote – Cry Mercy (Thursday pm)
The sad fact for America is that our gross national sin has made God our enemy. Can judgment be turned away without confession and repentance on a national scale?
Workshop 2A – Writing Out of a Broken Heart (Friday, 5:00 – 6:00. Originally scheduled for Saturday as 3A.)
It is not likely that we will survive this life without being wounded by adversity. In fact, it is our adversity that truly shapes our character and best equips us to step into the brokenness of others to bring them comfort, hope, and healing. "We may be able to comfort those who are in any trouble, with the comfort with which we ourselves are comforted by God" (1 Corinthians 1:4 NKJV).
Workshop 3A – The Burden of the Watchman (Saturday, 9:45 – 10:45. Originally schedled for Friday as 2A.)
There are some who see what others do not see, hear sounds others do not hear, and discern danger before danger reveals itself. Should he sleep, the loss of the city will stain his hands forever.
NOTE: Michael is available to meet with you for encouragement and prayer.
---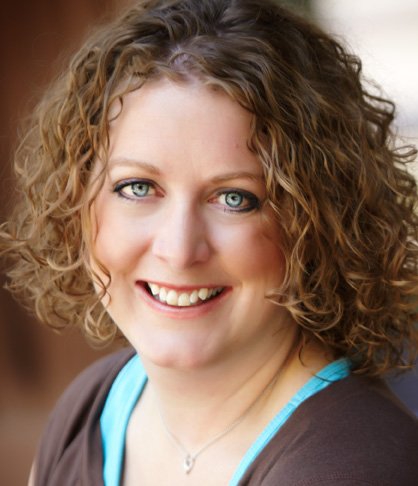 Darcie Gudger
YA Author, Freelance Editor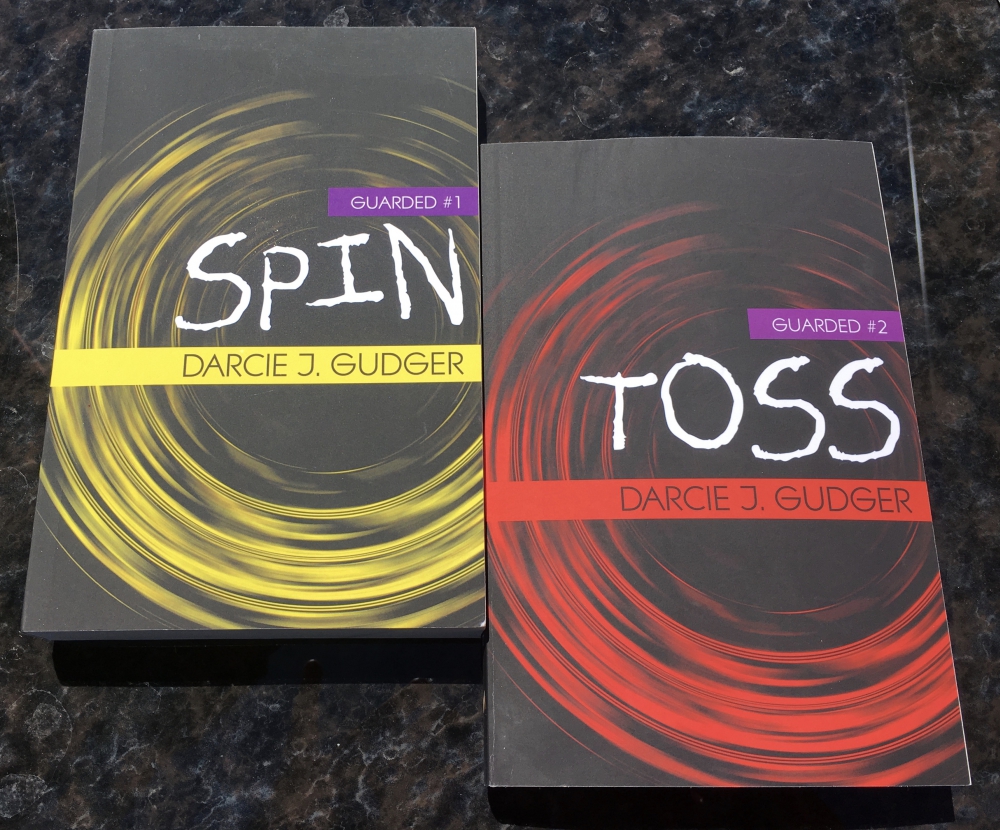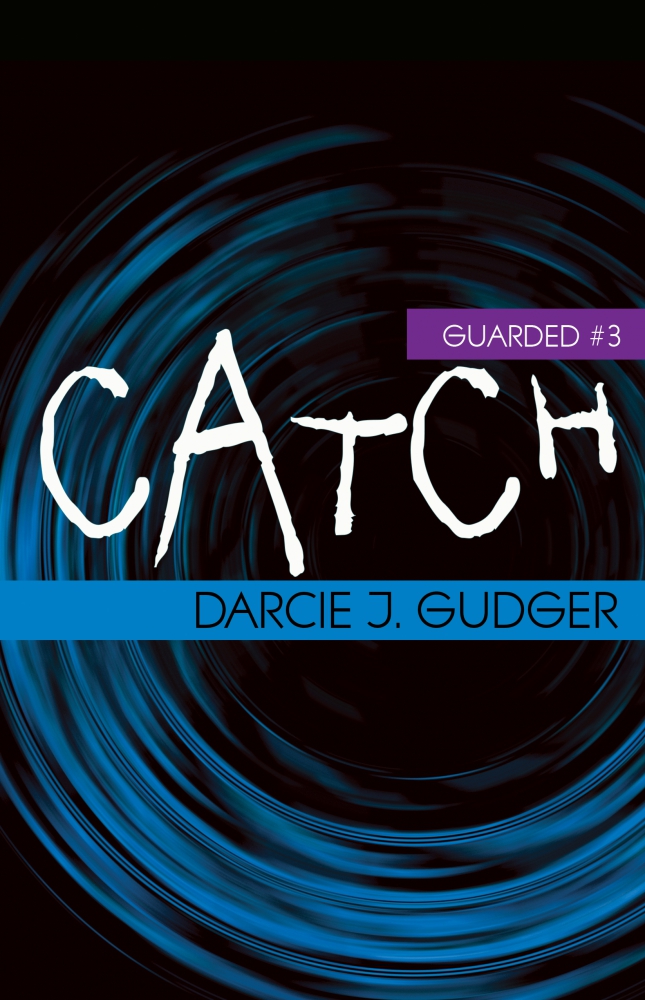 Writing Coach
Adjunct Instructor, Casper College
Co-founder/leader WY Write
www.darciejgudger.com


Darcie spends much of her time dodging the Wyoming wind, ducking into historical museums and archives, and imagining life on the frontier prior to modern comforts. When not in a library or at her computer, Darcie can be found paddling the river in her kayak, hiking, walking her psychotic freak-biscuit of a dog, or in the pool determined to hit her two-mile goal. Her ridiculous love of books almost flattened her son when over-burdened shelves collapsed on him during his birthday party. Her husband implemented an immediate ban on physical books. Undeterred, Darcie finds creative ways to sneak books into her home and pushes her Kindle to its limits.
She earned her B.A. in psychology from Houghton College and her Masters of Education from the University of Colorado, Denver. She spent 4 years in the classroom as a high school special education teacher. For 15 years, Darcie instructed several award-winning scholastic color guard teams from Colorado. She was also on staff with WGI Open class semi-finalist team Malachi Independent Winter Guard. Currently, Darcie is an adjunct instructor at Casper College teaching courses on the craft of writing. She also facilitates WY Write, a group for Christian writers in the state of Wyoming.
A hopeless book addict, Darcie is on a mission to help writers write great books she would love to read.
Workshop T11 – Make a Scene (Thursday, 4:45 – 6:00)
Learn how to craft scenes that keep your readers flipping the pages.

Teens Write – The Art of Storytelling (Saturday, 9:45 – 3:45)
Darcie will coordinate a team of teachers in this jam-packed day filled with new friends & learning new skills. (Ages 12-18.) For more information, click here.
Click here for Darcie's areas of expertise for one-on-one appointments and her availability for paid critiques.
---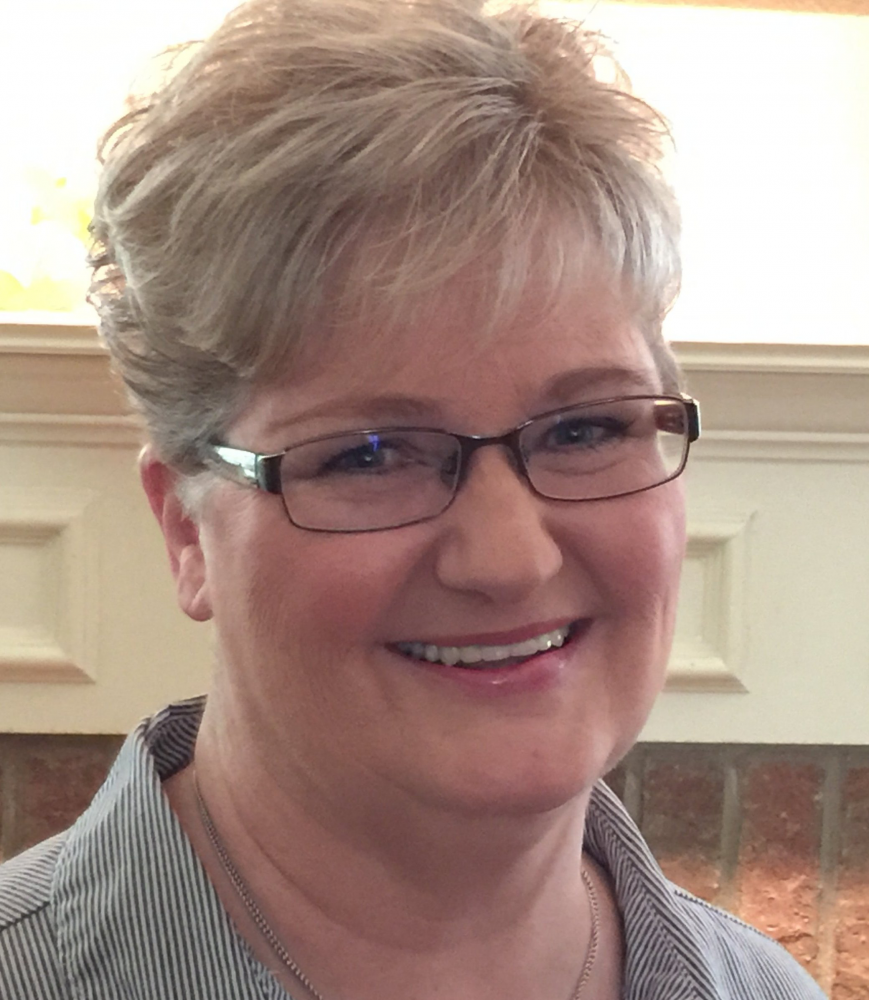 Barbara E. Haley
Author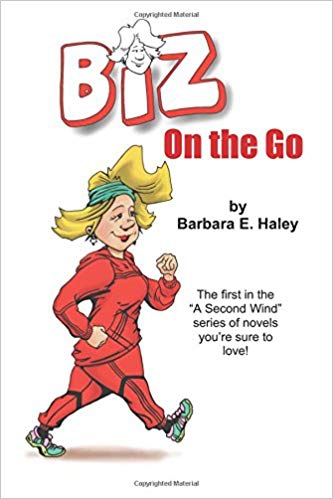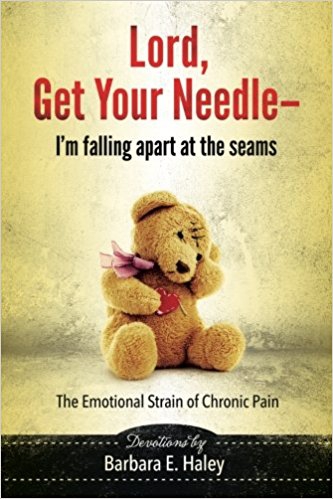 Conference Registrar
Appointments Coordinator
www.barbarahaleybooks.com


Barbara, a retired elementary teacher and reading interventionist, lives in San Antonio, Texas, where she enjoys writing at IHOP, tutoring, and spending time with her grandchildren. She has published three juvenile fiction books and has written devotions for A Secret Place and The Quiet Hour for over 10 years. Her devotional book, Lord, Get Your Needle—I'm Falling Apart at the Seams, deals with the emotional strain of chronic pain. In March 2017, her short story "Hidden Treasure" was published in Chicken Soup for the Soul—Best Mom Ever. Her latest work, a novel, Biz On the Go, is available at the conference or through Amazon.com. Whether through fiction or nonfiction, Barbara strives to equip readers to search for God's healing truth as they learn to Face Facts in a World of Fiction.
Workshop 1D – Using Fiction Techniques in Your Nonfiction (Friday, 3:45 – 4:45)
Story—what a wonderful tool! Story connects emotionally with readers and illustrates our message in a visual way. We might use story as a beginning hook or to reinforce points throughout our writing. When discussing an especially tense subject, a humorous story provides welcome relief. And ending with a story is an enjoyable and memorable way to wrap up what we have to say. This workshop will introduce you to valuable fiction skills you can use IMMEDIATELY to successfully further your nonfiction!
Teens Write – The Art of Storytelling (Saturday, 9:45 – 3:45)
Along with a team of teachers Barb will work with teens in this jam-packed day filled with new friends & learning new skills. (Ages 12-18.) For more information, click here.
---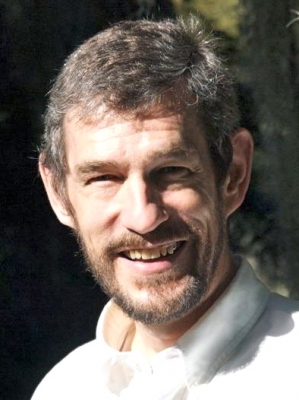 Dr. Peter Lundell
Author, Pastor, Teacher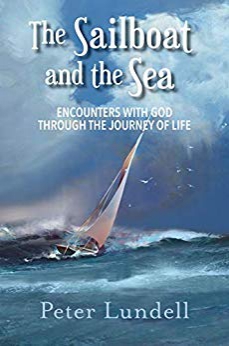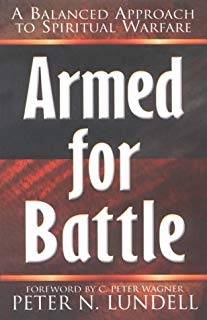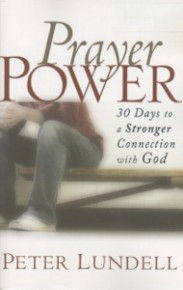 Collaborative Writer
Developmental and Substantive Editor
Life Coach, Conference Chaplain
www.peterlundell.com
Peter is a writer, pastor, and teacher who helps people connect with God and live by God's Word and Spirit. With life experience all over the world, he brings new perspectives to what most people overlook. He holds an M.Div. and D.Miss. from Fuller Theological Seminary and has authored numerous nonfiction and fiction books on Christian spirituality. He contracts as a collaborative writer, a developmental and substantive editor, and a life coach. Visit his website for his online library and to subscribe to his inspirational monthly email, "Connections."
Keynote – Your Voice in a Hostile Climate (Saturday am)
In a society that is increasingly deceived and divided, our calling is to write in the opposite spirit. What does this mean, and how do we effectively and consistently do it?
Continuing Session – Authentic Writing that Changes Lives
Authentic writing starts from within you—being honest with who you are, which sometimes means writing out of recovery from pain and ashes. Then you can effectively write change into the lives of your readers through your particular approach, genre, and unique voice. This continuing session will take you through this process and include participant exercises and presentations for feedback.
Click here for Peter's areas of expertise for one-on-one appointments and his availability for paid critiques.
---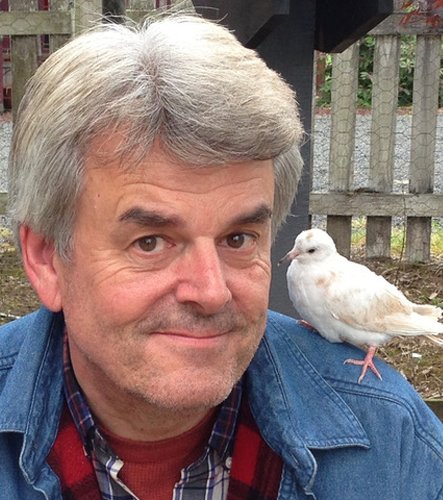 Bill Myers
Best-selling Author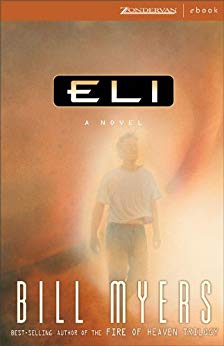 Award-winning Filmmaker
www.BillMyers.com
Bill's books and videos have sold over 8 million copies. Not bad for a man who never wanted to be a writer! He grew up in the mountains of Washington State, eight miles from the nearest town. Even with all that solitude, he read very little as a child and got Cs and Ds in the only writing class he took at the University of Washington. "When a girl I'd dated all through high school dumped me our first year at college, I wandered the campus night after night, until I finally told God He could have my life, I'd do whatever he wanted regardless of how strange it was."
Even though for most of his life Bill wanted to be a dentist, he kept getting the impression God wanted him to be in filmmaking. "We had quite a few arguments, but because I made that promise, I changed my major to film directing and a few weeks later found myself in Rome, Italy, studying a subject I knew nothing about in a language I couldn't speak. Talk about feeling foolish."
Bill's work has won over 70 national and international awards, including the C.S. Lewis Honor Award. His children's DVD and book series, McGee and Me, has sold 4.5 million copies, has won 40 Gold and Platinum awards, and has been aired on ABC as well as in 80 countries. His My Life As . . . book series has sold 2.1 million copies. He has written, directed, and done voice work for Focus on the Family's Adventures in Odyssey radio series and is the voice of Jesus in Zondervan's NIV Audio Bible.
As an author, Bill writes for a wide range of audiences. "But," he says, "regardless of the age I write for or whether it's comedy, thrillers, fiction, or nonfiction, my purpose is always the same . . . to draw the reader closer to the heart of God (and maybe do some thinking and enjoy some entertainment along the way)." Several of his children's book series and adult novels have made the bestseller list.
Bill is also managing partner of Amaris Media, International—a motion picture and media company currently developing several projects for both children and adults.
Continuing Session – Fiction Writing: Keys for Unforgettable Storytelling
We'll cover how to come up with unforgettable concepts and characters, structure, plots, writing habits that work, discovering your voice, and how to use comedy.
Keynote – Spiritual Transformation (Friday, 8:30 am)
As communicators for Christ, it's imperative we understand Christianity is not for the religious. We must know the Good News is not about trying to be good but being supernaturally transformed.
Teens Write – The Art of Storytelling (Saturday)
Bill will teach one of the workshops. Click here for more info on Teens Write.
Click here for areas of expertise for paid critiques.
---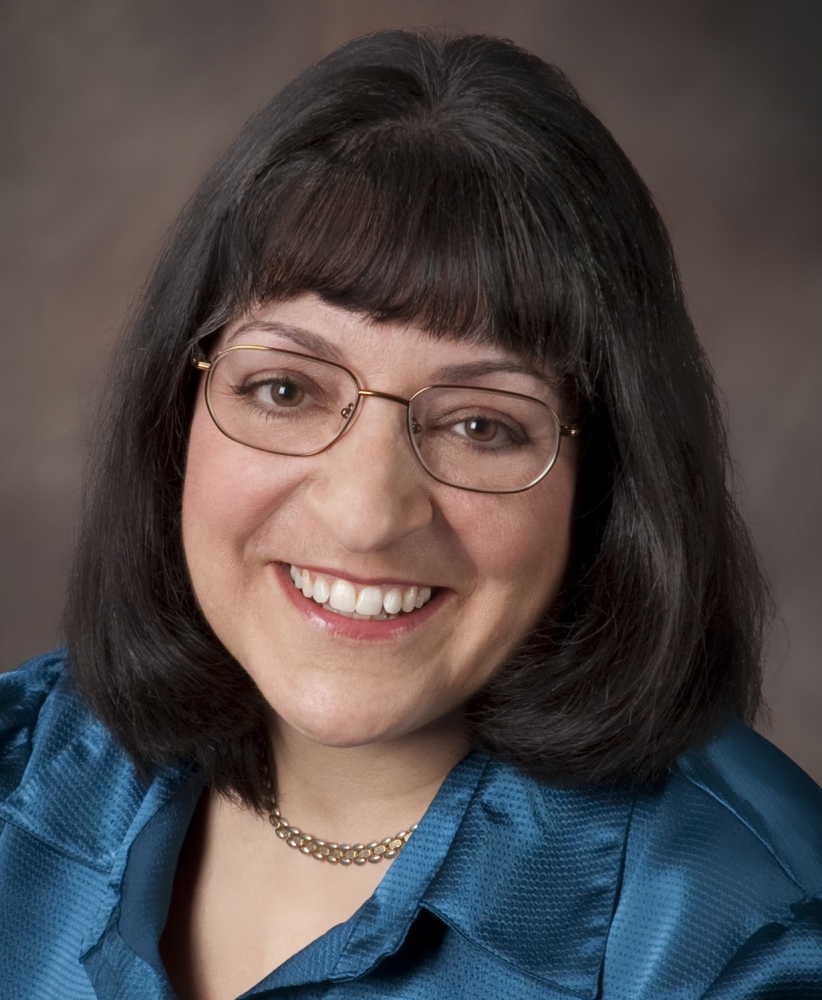 Ava Pennington
Author, Speaker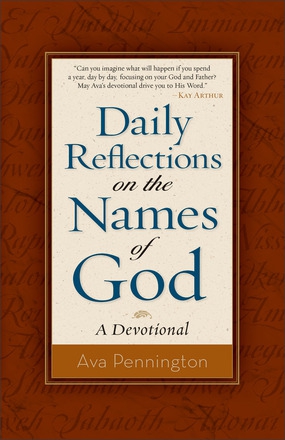 Bible Study Fellowship Teacher
Appointment Desk Captain
https://AvaWrites.com

Ava is an author, Bible teacher, and speaker. Her publications include Daily Reflections on the Names of God: A Devotional, endorsed by Kay Arthur, founder of Precept Ministries. Ava's articles have been published in many magazines and on well-known blogs such as "Revive Our Hearts." She has also contributed to more than 30 anthologies, including 25 Chicken Soup for the Soul books. Ava teaches an interdenominational, weekly Bible Study Fellowship (BSF) class of 300 women in Stuart, FL.
Learning Lab LL2 – Devotionals and Other Nonfiction Books: From Passion to Process (Thursday, 1:00 – 4:30)
You're passionate about your nonfiction project. It could be a devotional, a how-to book, or a Christian living manuscript. Join us as we explore how to process your passion into a manuscript. We'll examine strategy, purpose, and audience. How does your premise tie into your theme and concept? How will you research your topic and organize your material? What style will you choose? What storytelling techniques will you employ? (Yes, even for nonfiction.) When and how will you edit your work? Finally, what is included in an attention-grabbing query? What are the components of an effective book proposal? Lots of questions. Bring your book idea and we'll find the answers together!
Click here for areas of expertise for appointments and paid critiques.
---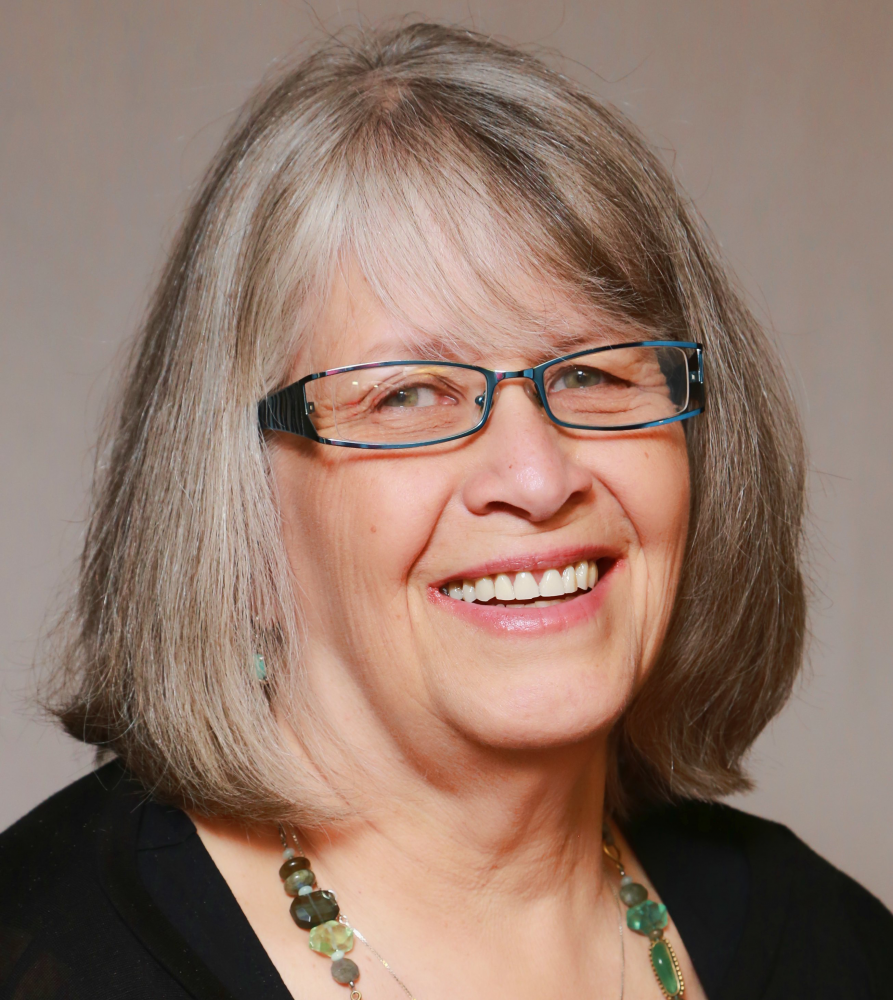 Chris Richards
Author, Speaker, Editor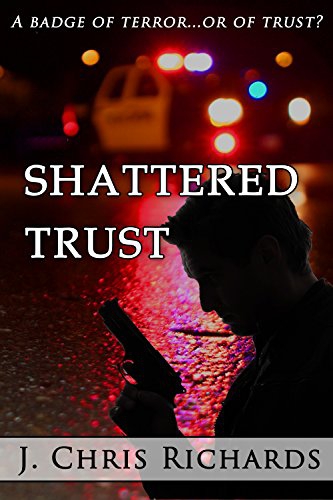 Writing Coach
Conference Bookstore
www.jchrisrichards.com

Chris is an author, editor, and writing coach. She is somewhat addicted to writers' groups. of which she is currently a member of two, American Christian Fiction Writers and Writers on the Rock. In the past, she has worked for two publishing houses, been the member of multiple writers' groups, and taught/directed writing conferences for teenage writers. While still trying to figure out exactly what part of the writing world she wants to live in, she is working on the sequel to her suspense novel, Shattered Trust; is near finishing a chapter book; is creating journals; and is helping new authors learn the writers' life. Her biggest challenge is finding time to write between spending time with her husband, three daughters, and six grandchildren while exploring as much of the world as she can, taking pictures, and doing needlework.
Workshop T2 – Spiritual Footprints (Thursday, 1:00 – 2:00)
We leave many footprints as we travel through life – ink, sand, carbon, dirt, digital, wandering, grass-stained, spinning, and spiritual to name a few. In this workshop we will explore the spiritual footprints from our hearts, through our books and articles, to our readers' hearts.
Click here for Chris' areas of expertise for one-on-one appointments and availability for paid critiques.
---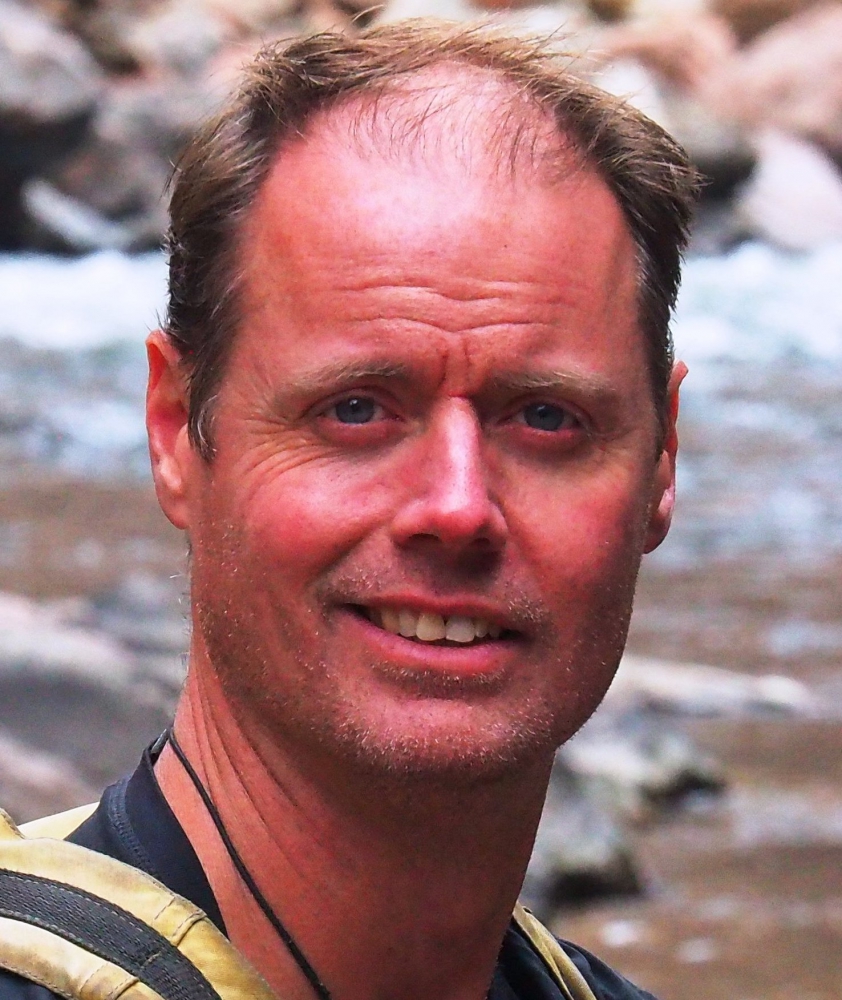 Eric Sprinkle
Founder, Adventure Experience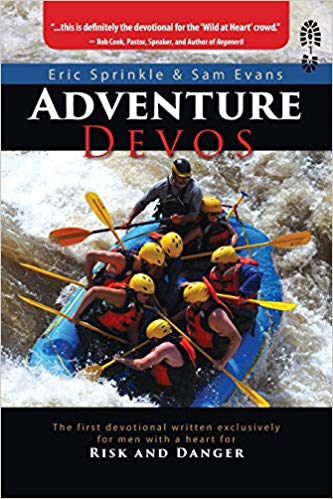 Author, Speaker

Founder of Adventure Experience Press and author of the AdventureDevos book series for Men, Women, and Youth, he is also a writing conference faculty veteran and can help with almost any questions you have. A Colorado native, please forgive him for jogging between buildings and don't be alarmed to find him wearing Teva sandals in the snow. [No snow, I trust at the Philly conference, but two years ago at the Colorado conference we had 42" and, yes, Eric wore sandals!]
Make the Most of GPCWC (Thursday, 2:15 – 3:15)
First time at a writers conference? Why wait till the last day to feel like an expert? Come join us for some insider tips and tricks in the areas of Networking, Craft Sharpening, and Selling your Work. All designed to help you make the most of your GPCWC time, starting with Day 1. Even if you're not a first-timer, I urge you to attend.
Night Owl – True Tales of Indie Publishing Success (Friday pm)
Come for a story of excitement and mayhem; stay for all the time-saving tips and tricks you'll learn for use in your own Indie Pub projects.
Click here for Eric's areas of expertise for one-on-one appointments.
---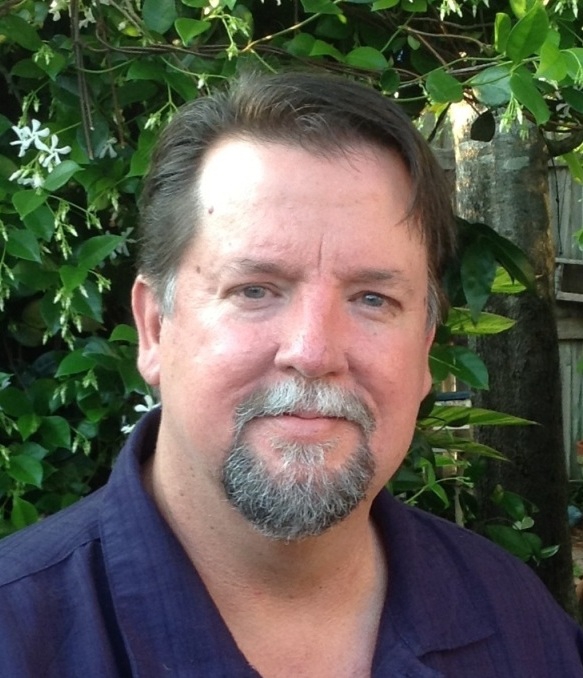 Dan Walsh


Best-selling Author
www.danwalshbooks.com
Dan is the bestselling author of 20 novels including The Unfinished Gift, The Reunion, and When Night Comes. He has won 3 Carol Awards (finalist 6 times), 3 Selah Awards, and 4 of his books have been finalists for RT Review's Inspirational Book of the Year. A member of American Christian Fiction Writers (ACFW) and Word Weavers International, Dan writes fulltime in the Daytona Beach area. He and his wife Cindi have been married 42 years, have 2 children, both married, and 3 grandchildren (more coming). You can find out more about his books or follow him on Facebook, Twitter, Goodreads, or Pinterest from his website.
Learning Lab LL1 – How to Craft Page-Turning Novels (Thursday, 1:00 – 4:30)
Dan's 21 novels combined have received over 7,000 Amazon Reviews (4.7 star avg). By far, the #1 comment readers make goes something like, "Once I started reading, I couldn't put it down." This started with his first novel and continues with his newest release. It's not just for his suspense books; readers say this even with his more romantic family-life novels and Christmas stories. In this lab, Dan will share the tips and secrets he's learned to make the pages turn.
Workshop T13 – The Brave New World of Indie Publishing (Thursday, 4:45 – 6:00)
When Dan's first novel was published by a major Christian house in 2009, self-publishing was looked down upon throughout the industry. Bookstore chains reigned supreme (ebooks accounted for less than 3% of his sales then). Ten years later, EVERYTHING has changed. Millions of readers buy their books on Amazon. Hundreds of retail bookstores have closed their doors. After publishing 13 novels traditionally, Dan made the successful leap to indie publishing in 2015. He's since released 8 indie novels under his own imprint (over 500,000 copies are in print or downloaded as ebooks). In this session, Dan will talk about all these trends.
Workshop 4C – How Much "Christian" Should be in Your "Christian Fiction"? (Saturday, 2:45 – 3:45)
In this workshop we'll explore what the "Christian" in "Christian fiction" really means. Are we writing as a ministry or just to entertain, or some of both? How much should God factor into what we write and the way we write? What readers are we hoping to reach, non-Christians or believers? How does the answer to that question affect our writing?
Click here for areas of expertise for one-on-one appointments.
---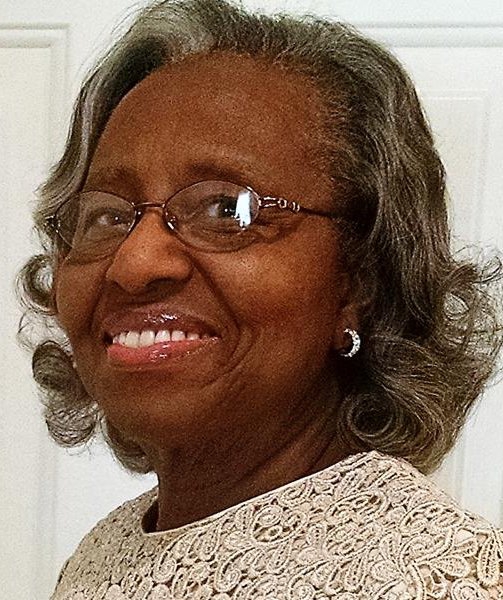 Angie Bass Williams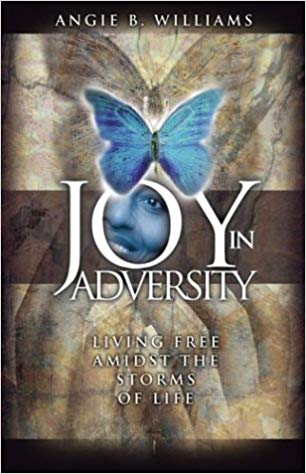 Pastor, Author
Speaker
Angie, an ordained Mennonite minister, is a sought-after speaker and prolific writer. Joy in Adversity, partly authored while undergoing breast cancer surgery and treatments, is a powerful treatise on how to live free amidst the storms of life. Jesus Wants Your Mind! is a "must read" for those who desire to strengthen their walk with the Lord by meditating on Scripture.
Workshop T14 – Get Out of the Boat (Thursday, 4:45 – 6:00)
Step out of the boat of political correctness and "walk on the water" of Spirit-led writing that expresses the truth of God's Word. Tackle sensitive subjects such as abortion and euthanasia, from a biblical perspective. Motivate without manipulating people—especially Christians—to reconsider the consequences of wrong choices.
Workshop 3G – Poetry Packs a Powerful Punch (Saturday, 9:45 –10:45)
Poetry is a powerful way to communicate your Christian message. Use "poetic ponderings" to teach the Word, to offer hope and encouragement in the ups and downs of life in an entertaining and enlightening way. Keep the reader engaged by using rhythmic flow and cadence to write poetry that is easily converted into song lyrics or greeting cards. You don't have to be a Dr. Seuss to write impactful poetry.
Click here for areas of expertise for one-on-one appointments and availability for paid critiques.
---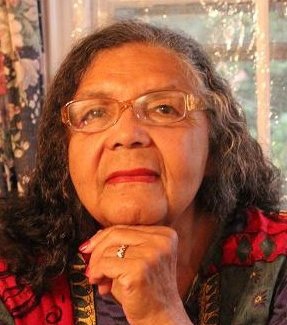 Alice Greenhowe Wootson
Retired Teacher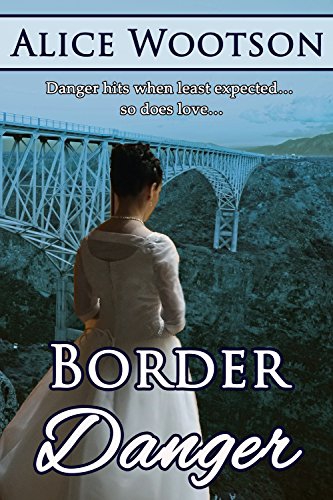 Award-winning Novelist
Prize-winning Poet

Alice is a retired teacher, award-winning author of thirteen novels, and a prize-winning poet. She is a member of The Philadelphia Writers Conference, Mad Poets Society, Romance Writers of America, and The Authors Guild.
After reading many novels for years, Alice decided to try her hand at writing one. The result was her first novel, a romance. Why write romance novels? Because she likes happy endings. Snowbound with Love was that novel. It received many positive reviews. She still receives positive comments about it from readers. Her last three novels are romantic suspense. Two of them, Border Love and Border Danger, are inspirational romantic suspense novels featuring Border Patrol Agents stationed in Brownsville, Texas, on the Texas/Mexican Border.
Alice teaches writing workshops on various aspects of the writing process and is happy to meet with book clubs and readers. She is a member of several ministries at her church, Enon Tabernacle Baptist Church in Philadelphia. She uses any spare time she can find reading, traveling, and spending time with her husband, her sons, and grandchildren. She is always working on her latest novel.
Workshop T4 – How to Write a Story (Thursday, 1:00 – 2:00)
The three elements you need to write a story. Characters: Who are they? Setting: Where and when will the story take place? Is it contemporary, historical, futuristic, fantasy? How much detail should you use? Plot: The story line, the action, the problem.
Click here for areas of expertise for one-on-one appointments and availability for paid critiques.
---
Other Professionals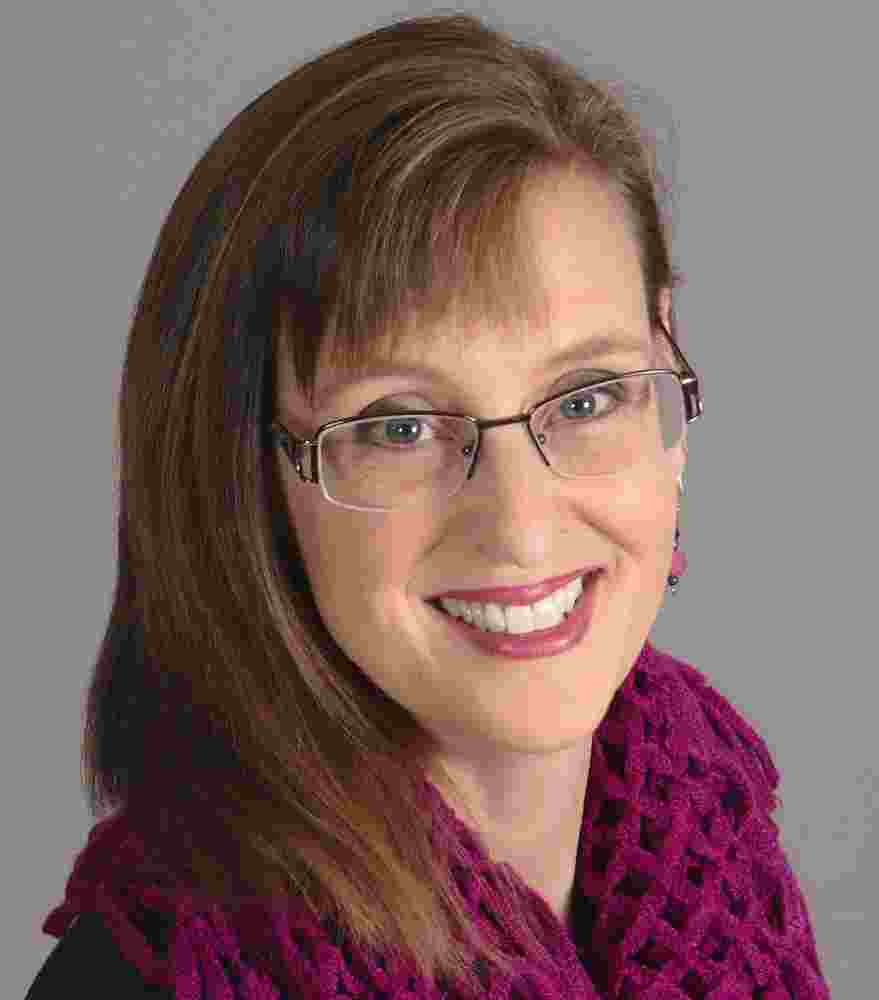 Sarah Bolme
Director, Christian Indie Publishing Association (CIPA)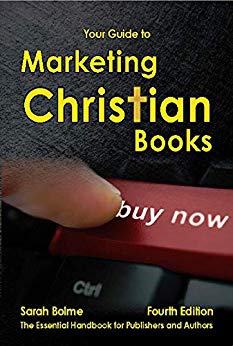 Owner, Crest Publications
Author

Sarah is the Director of Christian Indie Publishing Association (CIPA), the new name for the Christian Small Publishers Association (CSPA) that celebrated its 15th anniversary this January. The organization has changed its name to better reflect the current publishing landscape and the authors and publishers it serves. Their mission and focus stays the same: to provide information, tools, and resources to strengthen small publishers and independent authors, and to continue to represent this group to the larger Christian book industry.
Sarah is also the owner of Crest Publications and the author of 7 books including the award-winning Your Guide to Marketing Books in the Christian Marketplace and numerous articles. A clinical social worker by education and experience, Sarah stumbled into the world of publishing after her two self-help books were published by a small publisher. Sarah and her husband, a fiction author, then collaborated on a set of board books for infants and toddlers after the birth of their children. After much thought and research, they decided to publish the project themselves. This decision led to the creation of Crest Publications and Sarah's journey into publishing and marketing books. Visit her blog – http://marketingchristianbooks.wordpress.com.
Continuing Session – You CAN Indie Publish and Market Your Book
Gain the knowledge and tools you need to publish and market your own book affordably. Topics will include: Three Things to Do Before You Publish Your Book, Preparing Your Manuscript for Publishing, DIY: Publishing Your Book, Obtaining Book Reviews for Your Book, and Marketing Your Book: The Essential Ingredient.
Click here for areas of expertise for appointments.
---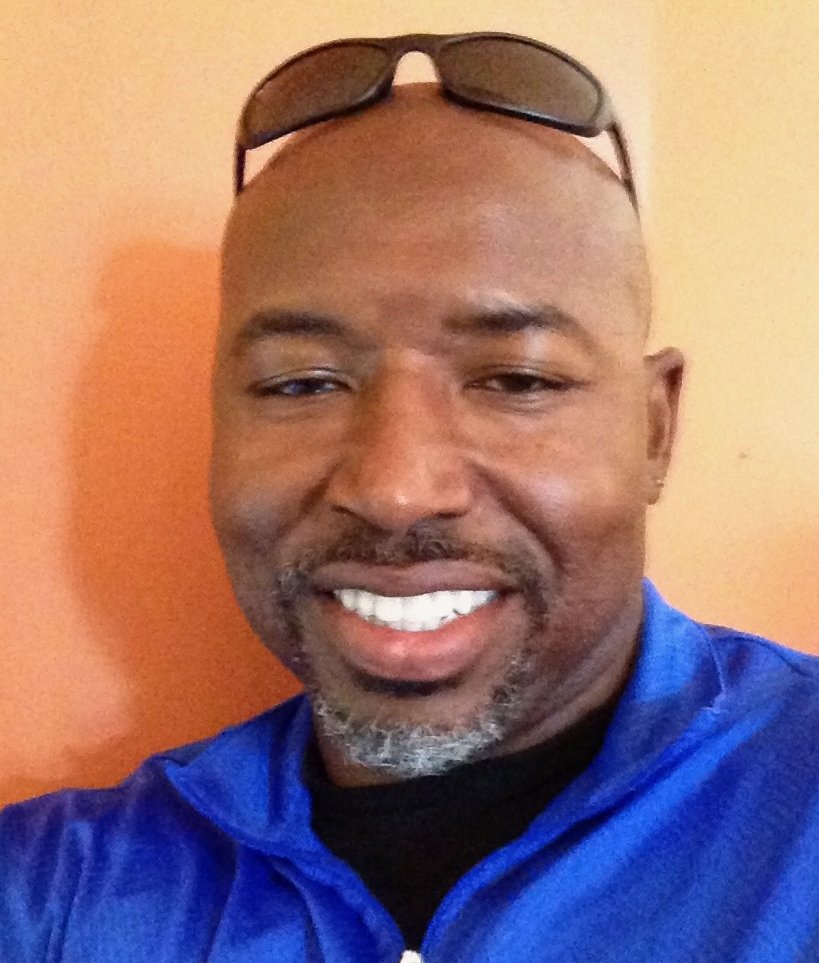 Billy Ray Davis – unable to come
Communications Professional
Billy Ray is a seasoned communications professional. He is a retired Navy Public Affairs officer with several years of corporate communications experience. In addition, he is a seasoned program manager for strategic communications, internal communications, external media engagement, community relations, as well as social media engagement and outreach coordination. Billy has served as a communications leader, participating in and managing various aspects of corporate and crisis communications including the gathering, production, and distribution of news and media to organizational stakeholders.
Billy Ray has worked at Northern Virginia Community College as the Associate Director of Financial Aid, Communications & Enrollment Support, where he led the internal and external communications efforts for the College Financial Aid Office. Billy Ray currently holds an associate's degree in Liberal Arts, a bachelor's degree in History and Education from University of California at Los Angeles (UCLA), and a master's degree in Mass Communications and Media Operations from San Diego State University (SDSU).
Billy is originally from southern New Jersey and spends the highlight of his life as a husband, father, and coach. He loves to play golf and spend time outdoors. Throughout his naval career, he has been fortunate enough to have visited six of the seven continents of the world (have yet to make it to Antarctica!) and has lived in both Europe and Asia.
---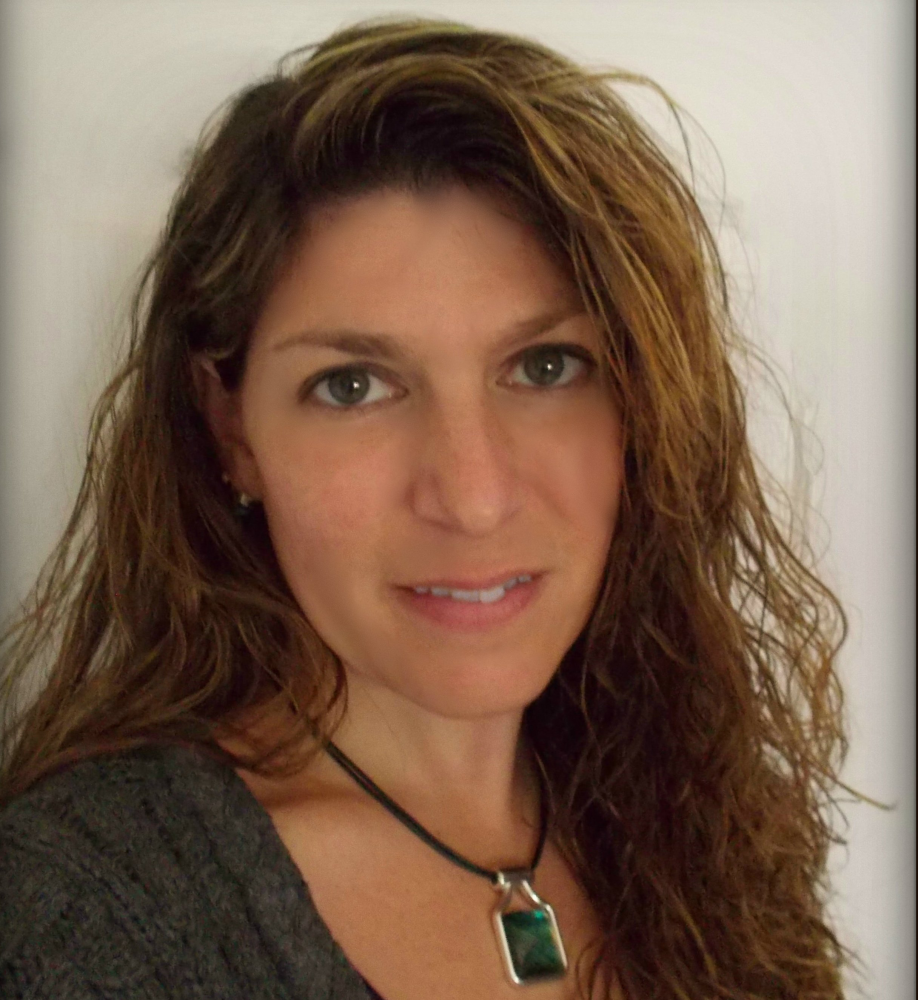 Christy Distler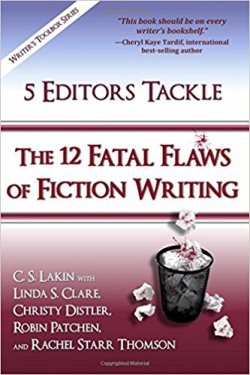 Author, www.ChristyDistler.com
Editor/Proofreader for CBA publishing houses
Owner, Avodah Editorial Services


Christy writes cross-cultural contemporary and historical fiction about faith that overcomes and grace that restores. Her nonfiction writings and poetry have been featured in the The Mennonite, Rod and Staff Publishers' The Christian Pathway, and several literary magazines and anthologies. She is represented by The Steve Laube Agency. In 2015, she co-authored 5 Editors Tackle the 12 Fatal Flaws of Fiction Writing and contributed to Not Alone: A Literary and Spiritual Companion for Those Facing Infertility & Miscarriage. She edits and proofreads for four publishing houses as well as offers freelance editing through Avodah Editorial Services.

Obsession with words aside, she lives in Pennsylvania with her husband and middle-school and elementary-age chldren, an eighty-pound black lab who thinks she's a lap dog, and an ever-changing number of amphibians (yes, really). She considers dark chocolate a food group (level on the pyramid all depends on the day). She loves to laugh. And she's thankful. When not reading, writing, editing, or involved with family and church activities, you can find her trolling yard sales and thrift stores. She lives in the same Pennsylvania town where she grew up.
Click here for areas of expertise and availability for paid critiques.
---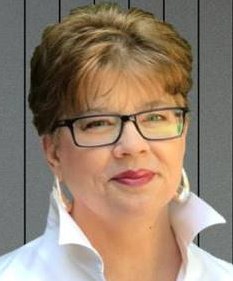 Patricia Durgin
Founder
Marketers On A Mission
Patricia is the founder of Marketers On A Mission, the FB Live program offering tutorials and interviews by and for Christian writers and speakers. She hosted over 200 60-minute episodes in 2018 and she's still going strong!
In the last 25+ years, Patricia has written and delivered over 5,000 presentations in business, church, and community settings, and in recent years, at Christian writers conferences.
She dissects complex online marketing tasks, moving learners from, "I'll never be able to do this!" to, "I can't believe this is so easy!" Her three secrets? Rediscover the fundamentals. Start basic—get fancy later. And keep a vision of your audience's needs at the forefront. (This will help you push through the tough stuff.)
Patricia and her husband David live near Atlanta. Each of their four children (two daughters and two sons-in-law) serve Christ in full-time ministry. Their three grandchildren are a delight.
FB Live Program: https://www.facebook.com/MarketersOnAMission/ Weekdays 12 PT / 3 ET
Workshop 2F – Facebook Live 101: Five Elements of a Successful FB Live Program (Friday, 5:00 – 6:00)
Do you have what it takes to host a FB Live program? You can simply activate the "Go Live" button and share from your heart. Or you can host a regularly scheduled program and become a trusted resource for your target market (particularly useful for pastors and ministry leaders).
But why bother in the first place? Because Facebook "pushes" a FB Live post out to more people than any other type of post, so if you're looking for organic marketing (meaning no paid ads!), a FB Live program might be your answer.
You'll leave this class with the 5 foundational answers needed to host any successful FB Live program.
(Laptop not required. This is not a technical class.)
Workshop 4F – Redesign Your Social Media Plan (Saturday, 2:45 – 3:45)
Learn how to keep your audience engaged with social media content that applies directly to their lives (even if you don't write all of it). Your answer to a single pivotal question I'll ask will revolutionize everything . . . forever. Never be afraid to post social media content again! You'll leave this workshop with a redesigned social media plan. This session focuses on SM content only. It does not include how to create SM images. (Laptop helpful but not required.)
Click here for areas of expertise.
---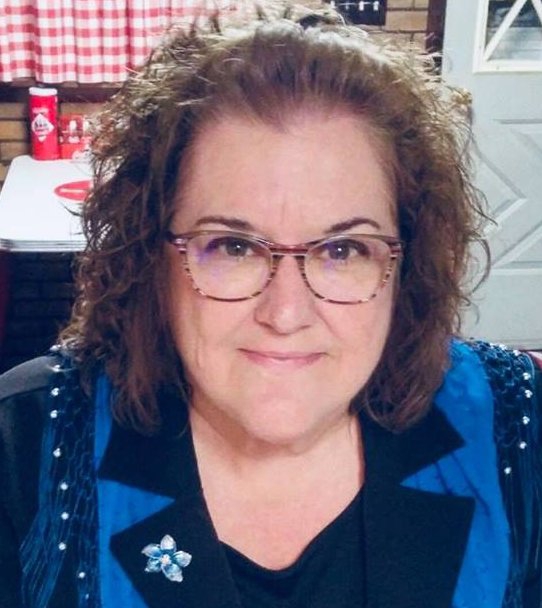 C. Hope Flinchbaugh
Owner, Hope Editors
Author
Hope wrote more than 250 stories in early education readers for pre-K, kindergarten, first grade, and second grade. She has published 50 plus articles for children's magazines such as Clubhouse, Clubhouse Jr., God's World Publications, PrayKids!, Campus Life, and collaborated on curriculum for Samaritan's Purse, Life Today, Union Gospel Press, and The Association of Christian Schools International.
Workshop 2G – Writing for Young Children (Friday, 5:00 – 6:00)
This workshop will focus on the ministry and business of writing for children. You'll discover how to improve your book publishing savvy and your craft.
Click here for areas of expertise for appointments and paid critiques.