For instruction, guidance, tips, inspiration, and fellowship...there is nothing like GPCWC & CCWC.
"Networking" is a great bonus...and so are lifelong friendships.
Rick Marschall
1 - The Chase (for novelists & screenwriters)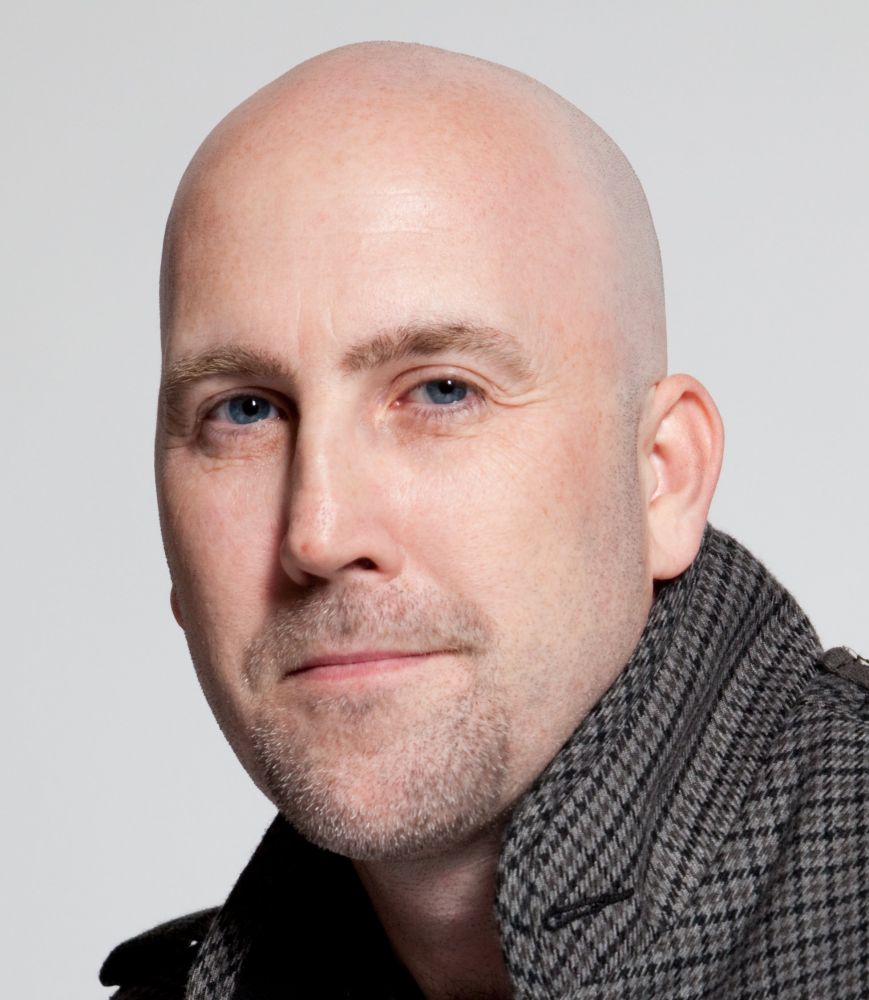 D. J. Williams
Executive Producer, Director, Author
www.djwilliamsbooks.com

With the DNA of a world traveler, D. J. was born and raised in Hong Kong, and has ventured into the jungles of the Amazon, the bush of Africa, and the slums of the Far East. His global travels have engrossed him in a myriad of cultures and provided him with a unique perspective that has fueled his creativity over the course of a twenty-year career in both the entertainment industry and nonprofit sector.

In this latest novel, Waking Lazarus, he has written an epic global adventure filled with riveting characters and page-turning twists and turns. Think Jason Bourne meets Homeland. It is a brilliant follow up to his previous novel, The Disillusioned, that garnered the praise of Hollywood's elite, including Judith McCreary, Co-EP of Law & Order: SVU, Criminal Minds, and CSI, who said, "The Disillusioned is a fast-paced mystery . . . you won't put it down until you've unlocked the secrets and lies to find the truth."

With the release of Waking Lazarus, D. J. is once again capturing the attention of industry veterans including Peter Anderson (Oscar Winner, Cinematographer), who has already endorsed this latest adventure, "Waking Lazarus is a captivating visual story with a colorful narrative. Once I started reading, it was hard to put down.

Currently based out of Los Angeles, D. J. continues to add to his producing and directing credits of more than 350 episodes of broadcast TV syndicated worldwide by developing new projects for television, film, and print.

Dive into the structure that moves novelists and screenwriters to write stories that make a difference in the world. By the end of this interactive continuing session, writers will have created a roadmap to chase their cause-driven novel.

Session 1: Defining Passion, Shaping Habits, Harnessing Raw Ideas
Session 2: Developing Plot, Timelines for Research, Flexible Outlines
Session 3: Creating a World with Characters that Are Believable
Session 4: Building Visual Chapters and Dialogue Filled with Mystery & Suspense
Session 5: Going Beyond the Last Page
---
2 - You Can Indie Publish & Market Your Book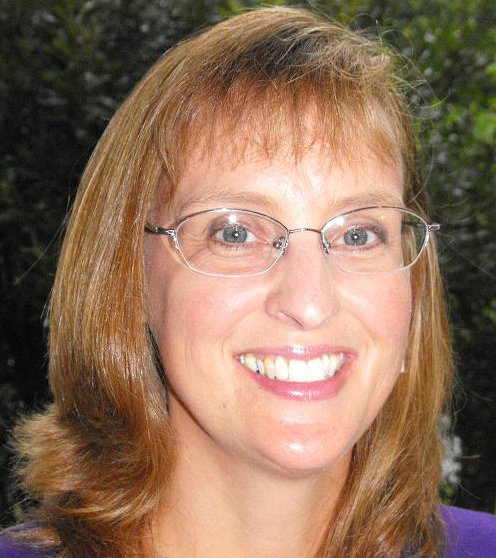 Sarah Bolme
Director, Christian Small Publishers Association (CSPA)
http://www.christianpublishers.net
Owner, Crest Publications
Author

Sarah is the director of Christian Small Publishers Association (CSPA), the owner of Crest Publications, and the author of 7 books including the award-winning Your Guide to Marketing Books in the Christian Marketplace, and numerous articles. A clinical social worker by education and experience, Sarah stumbled into the world of publishing after her two self-help books were published by a small publisher. Sarah and her husband, a fiction author, then collaborated on a set of board books for infants and toddlers after the birth of their children. After much thought and research, they decided to publish the project themselves. This decision led to the creation of Crest Publications and Sarah's journey into publishing and marketing books. Visit her blog – http://marketingchristianbooks.wordpress.com.

Gain the knowledge and tools you need to publish and market your own book affordably. Topics will include: Three Things to Do Before You Publish Your Book, Preparing Your Manuscript for Publishing, DIY: Publishing Your Book, Obtaining Book Reviews for Your Book, and Marketing Your Book: The Essential Ingredient.
---
3 - Reaching Women through Writing & More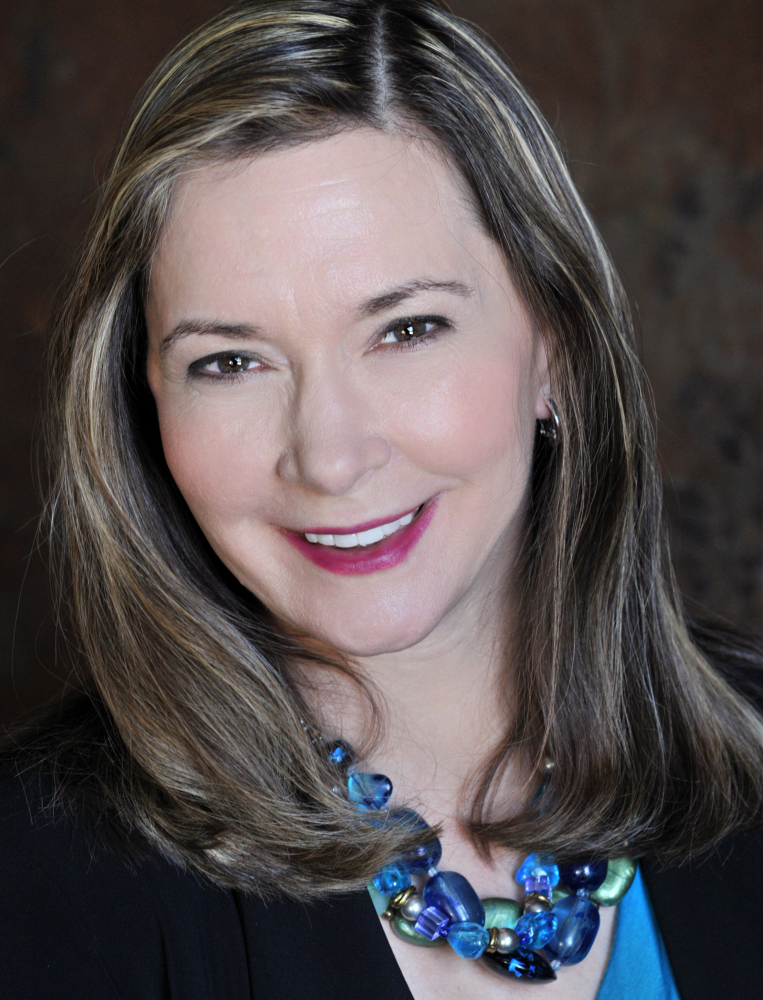 Linda Evans Shepherd
Author, Speaker - www.sheppro.com
Publisher, Jubilant Press and Leading Hearts Magazine
President, Right to the Heart Ministries
Founder & Director, Advanced Writers & Speakers Assoc. (AWSA)

Linda is a nationally known Christian speaker and an award-winning, best-selling author of over 30 books. Her online and speaking ministries have seen well over 350,000 people come to Christ and are seen by over 90,000 people daily. In addition to writing and speaking, Linda is president of a large Christian ministry, Right to the Heart, and also ministers to the top 500 Christian women authors and speakers in the Advanced Writers and Speakers Association (AWSA) that she founded and directs.

Do you want to reach women through writing, speaking, the Internet, and more? Linda will talk about how to formulate a plan to build your ministry to meet the needs of today's women. She will also share tips on how to use different platforms from the podium, to written word, to Web publications, and to Internet video to share your message of hope.
---
4 – The Christian's Complete Guide to Podcasting Your Passion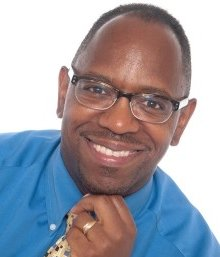 Dr. Harold L. Arnold, Jr.
Leadership Consultant
Family Life Blogger, The Pursuit of Influence
www.haroldarnold.com

Dr. Harold is founder of The Pursuit of Influence, an organization that helps individuals and organizations develop authentic relationships that convert to actionable results. Dr. Harold specializes in integrating theology, psychology, and culture in his resources and program delivery. He holds graduate degrees in psychology and marriage and family therapy and has authored several traditional royalty books including Marriage ROCKS for Christian Couples by Judson Press and his latest book by CLC Publications, The Unfair Advantage: A Grace-inspired Path to Winning at Marriage. He has also indie-published one self-help book for aspiring influencers, Second Shift: How to Grow Your Part-Time Passion to Full-Time Influence, which addresses one of life's most frustrating challenges – knowing you were born to do great things, but feeling you never quite have enough time, energy, or resources to get there.

He has been a senior marriage and relationship columnist for Called Magazine and has contributed articles to Focus on the Family and many other print and online magazines. He and his wife Dalia conduct marriage and relationship workshops internationally that empower relationships. Dr. Harold also trains and encourages leaders through his highly interactive Redemptive leadership workshops. In addition, Dr. Harold uses his blog at haroldarnold.com and "The Leading You Home" podcast to produce content that teaches being a person of authentic and purposeful Influence regardless of the setting in which one operates. With all of his accomplishments, Dr. Harold is most proud of his marriage of almost thirty years and his two wonderful adult children, Quilan and Kyrsten.
Podcasting is one of the fastest-growing platforms for spreading the message that God has given you. For writers looking to expand your tribe, podcasting is an excellent method for letting your target audience hear your voice right from their mobile or desktop device. For those struggling to write or who struggle speaking in front of large audiences, podcasting offers a means for speaking your passion in your own unique way. Best of all, podcasting requires a very minimal investment with potentially tremendous returns. Geared toward those with little or no podcast experience, this highly interactive continuing session will walk you through the entire process from identifying your podcast topic to recording and producing your own inspirational show.
---
5 -Revive Your Spirit; Revive Your Message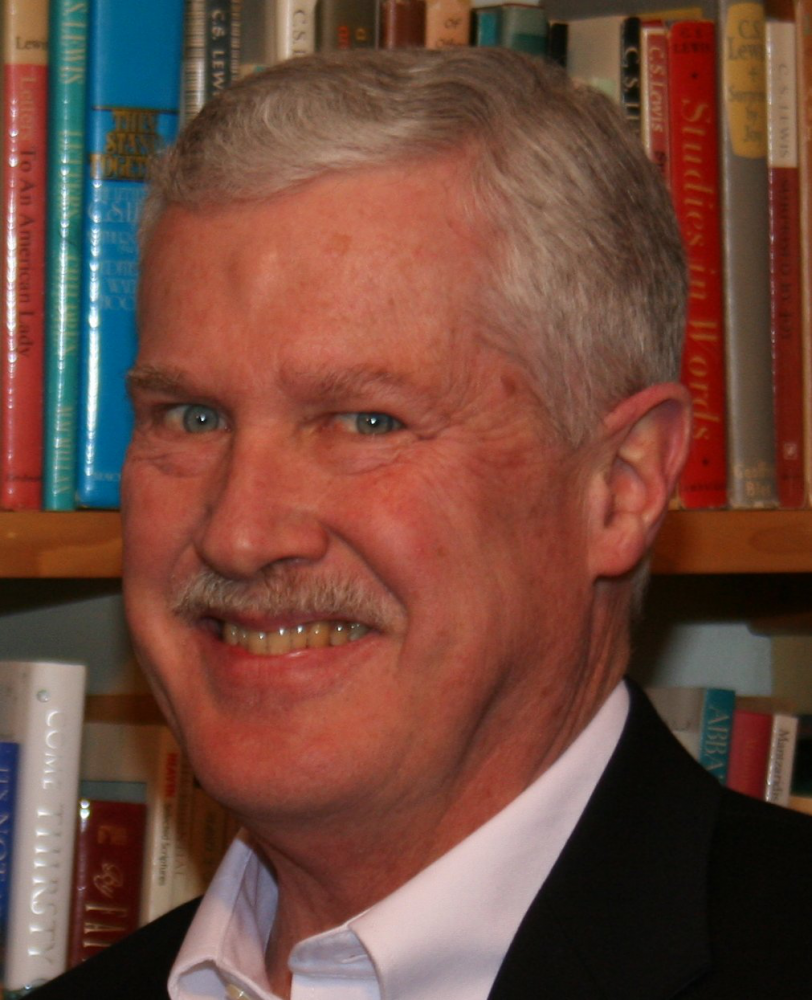 Al Janssen
Author, Speaker, Pastor
www.aljanssen.com

Al has authored or co-authored more than 30 books that have been published around the world in more than 20 languages. For ten years he served as Director of Book Publishing for Focus on the Family. Since 2002 he has traveled the world ministering to Christians who suffer the most severe persecution because of their faith. Al and his wife Jo teach a marriage course in Muslim countries, based on his best-selling book Your Marriage Masterpiece. He is co-author with Brother Andrew of Secret Believers: What Happens When Muslims Believe in Christ. When not traveling the world, Al enjoys watching the Colorado Rockies play baseball at Coors Field in Denver.

Are you tired? Worn out? Has writing become a burden? Speaking a chore? Jesus invites you to come and rest. He wants us to walk with Him and learn from Him. In our five sessions together, we will explore various spiritual disciplines to help you draw nearer to God and hear what is on His heart for your next writing or speaking project. Al is certified in spiritual formation and leadership. He teaches weary pastors and Christian leaders around the world how to slow down and rekindle their joy of relationship with Jesus. In the process they find their ministry revitalized. This will be an interactive seminar in which we learn and practice several spiritual disciplines in community.
---
6 – Twelve Questions A Novelist Must Answer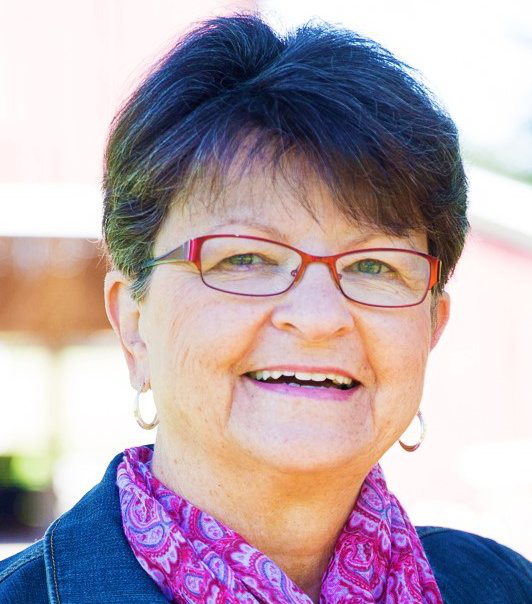 Gayle Roper
Award-winning Author
www.gayleroper.com

Winner of a RITA Award and a Carol Award, and a three-time Christy finalist, Gayle loves story, whether reading one or writing one. She has written more than fifty books, mostly mysteries and romantic suspense, which she sees as a great venue for discussing God's presence in the dark moments of life. She also loves tea shops, dinners out, and a good night's sleep.

So you're ready to begin your novel, or maybe you're almost finished. There are 12 questions you must ask yourself as you write. More importantly, there are 12 answers you must find to make your story a winner whether you plan to seek a traditional publisher or go independent. We'll discuss everything from why tell this particular story to how do I make my characters live? Since seeing is often the key to understanding, there will be numerous handouts.
---
7 – Think Like a Marketer: Your Book Launch Game Plan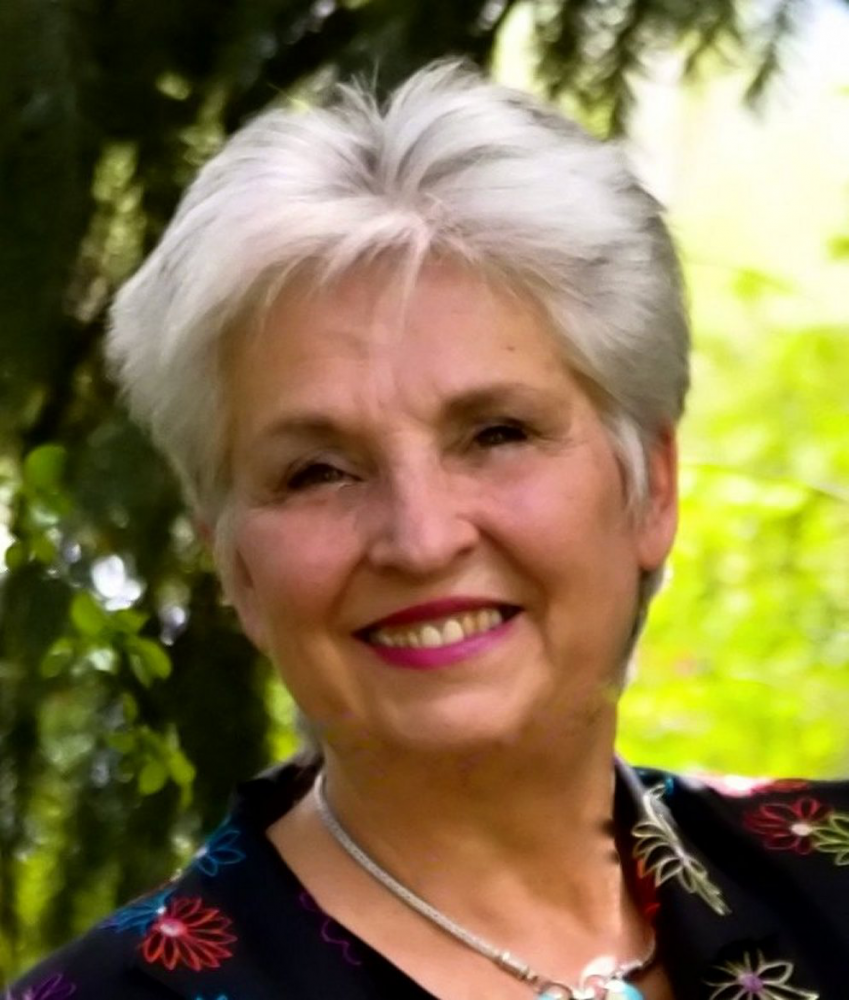 Scoti Springfield Domeij
Acquisitions Editor
Blackside Publishing
Director, Springs Writers

Scoti has held various responsibilities with 10 traditional publishers, including author; editor; senior research assistant; copywriter; marketing director; and production, art, and design coordinator. As Director of Springs Writers, which offers monthly conference-quality workshops and bi-annual writing boot camps, Scoti's passion is to help writers hone their skills, pursue their passion, and publish the story God embedded in their hearts.

She has published over 400 articles in such diverse periodicals as The New York Times, Southwest Art, School Daze, Sam Journal, Contemporary Christian Music, Focus on the Family magazine and other parenting magazines. She contributed to Violence of Action: The Untold Stories of the 75th Ranger Regiment in the War on Terror (Blackside Concepts), Love is a Verb and Heaven Touching Earth (Bethany House), Christmas Miracles (St. Martin's Press), Extraordinary Answers to Prayer: In Times of Change (Guideposts), and The Mommy Diaries: Finding Yourself in the Daily Adventure (Revell). She authored Bible Heroes (Rainbow Publishers) and co-authored Wrong Way, Jonah (Harvest House Publishers) with Kay Arthur.

Scoti is the proud Gold Star mother of Army Ranger Sgt. First Class Kristoffer Domeij, KIA October 22, 2011, in Afghanistan on his 14th deployment, the most deployed solder in American history to be killed in action. As a result of her loss, God opened the door for Scoti to become the acquisitions editor for Blackside Publishing. In her role as an editor and a contributing writer for Havok Journal, an online Huff-Post-style journal targeted to and written by military personnel and veterans, Scoti opens conversations on subjects-you're-not-supposed-to-talk-about.

Are you a new, aspiring, published, or self-published author? Most authors spend their time writing a manuscript and very little time figuring out how they'll market their book. The biggest secret no one tells you behind an author landing an agent or book contract or making money in self-publishing? A savvy book marketing plan. Your Book Launch Game Plan provides a step-by-step, month-by-month, how-to action plan that covers the nitty-gritty groundwork of book marketing. This continuing session lays out a 6-month timeline to build a social media platform, to create pre-release marketing buzz, to launch your book, and to promote your book throughout the year after your book launches.
---
8 -The Christian Communicator: Your Writing Speaks Volumes!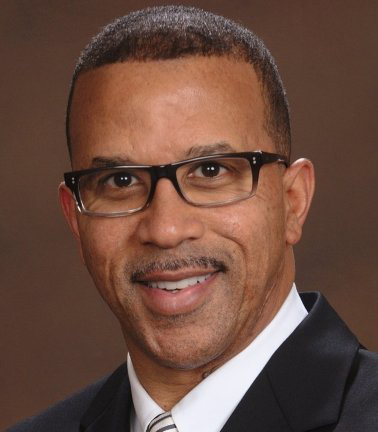 Kevin Wayne Johnson
Author, Pastor
Independent Certified Coach, Teacher, Speaker
with John Maxwell Team
www.KevinWayneJohnson.com

Because he says, "God uses ordinary people to accomplish extraordinary things," Pastor Kevin Wayne Johnson has taken up the task of developing individual and organizational operating excellence as his life's ministry. He coaches in order to coax audiences to live out their gifts, and in the words of his national best-selling book series, to then "Give God the Glory!" This book series has earned the former radio and television host some 19 literary awards.

An independent certified coach, teacher, and speaker with the nationally recognized John Maxwell Team, Kevin leads learning experiences that are tailored to meet the specific needs of the audience, to help maximize efficiency, growth, awareness, and effectiveness. He invites those in the audience to "Put Your Dream to the Test" and provides them with a step-by-step action plan for making those dreams come true. This essential exposure to personal development techniques includes guided study and the practical application of John Maxwell's proven leadership methods, to include "Leadership Gold" and "Everyone Communicates, Few Connect."

Kevin is also dedicated to assisting authors in making their publishing dreams come true and is an ordained Church of God minister and the senior pastor of Accokeek First Church of God in Accokeek, Maryland. He lives in Clarksville with his wife Gail and three teenaged sons, Kevin, Christopher, and Cameron.

Everyone communicates, but few connect. A Christian author has a heightened responsibility to reveal the unconditional love of God through the written word. Improve your craft, increase your prayer life, and meditate regularly as God's voice permeates your mind, body, and spirit. (Scripture: Proverbs 7:1-4.)