"Thank you for organizing and leading such a God-glorifying,
well-run, informative, challenging, and inspirational writers conference.
Your heart for writers, your discernment of these times
as challenging and crucial for the communication of the gospel,
and the commitment you encourage in all involved
will continue to lead delegates to Write His Answer."
Jeff McDonald
Managing Editor, Salvation Army National Publications
Public invited free of charge!
All keynotes are in Chatlos Chapel
Cairn University, Langhorne PA

Wednesday, 7:30 p.m.
Concert / Worship Experience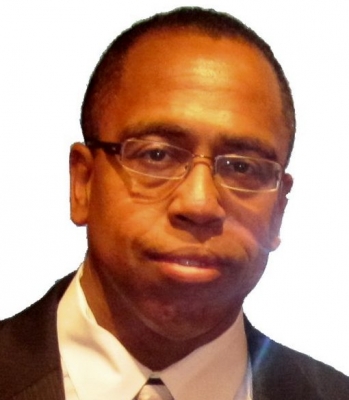 Terrence Clark
Minister/Elder/Author/Cartoonist
Founder & Chief Editor
The Glory Cloud Publications, LLC
Voice of One Online
Club K4C
Whether its Praise & Worship or singing ballads, up tempo or classical, Terrence has an anointing to connect people with the Spirit of God. His music ministry is another means to communicate the message of the living God---tempered with a prophetic flow and the grace to minister healing & hope to the soul.
Terrence is also a certified Life Coach specializing in Christian coaching. He is the founder of The Victorious Life Coach. He received his coaching certificate from the Orange County School of Life Coaching. Terrence is an ordained minister and elder. He has been in ministry for over 33 years, and also served in corporate America at a major utility company in the northeast for 28 years. He did not seek to serve in the upper echelon of management because of ministry calling; however, he was named a part of that level of leadership in 1997 for godly and positive influence.
Terrence has been an inspiration to many people and is known by his faith-filled insight into the Word of God and the anointing to translate that into tangible revelation for those who desire to advance in their heavenly relationship. He publishes a news magazine that interviews church leaders and everyday Christians in their personal life impact to the church and community. He is also a music vocalist, playwright, and author. He has written and directed multiple skits and plays. He is the founder of a universal kids club. He is the prayer director of the Breath of Life Prison Ministries; serves as an associate pastor, minister, and elder at two churches; and is in association with other like organizations.
Hidden in Plain Sight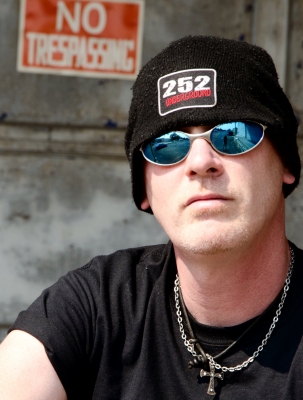 Robert Cook
Author, Pastor
Founder, 252 Underground Youth Ministry
www.robcookunderground.com
Rob is the award winning, international bestselling author of REGENER8 and ILLUMIN8, two teen devotionals. His newest title, Youthanize; Death of the Traditional Youth Ministry, will inspire and teach others how to reach young people with the message of the gospel. Rob has dedicated the last 20+ years of his life to reaching teens for Christ as the executive director and pastor of 252 Underground Youth Ministry, a parachurch organization he founded in 2004. He is the lead pastor of a church in Philadelphia, where he lives with his wife Stephanie and their son Christian. You can find him on Facebook.
The world of 2017 has built a wall to resist the truths of God. It has become almost impossible to have an overtly Christian message read by a hostile, resistant audience. We need to conceal the seeds of truth in interesting stories that connect and open hearts and minds previously closed to the gospel message.
---
Thursday, 8:30 a.m.
Redemptive Writing in a Hostile Culture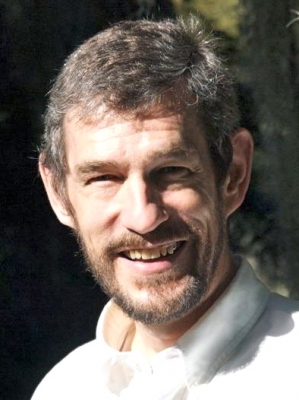 Peter Lundell, D.Miss.
GPCWC Pastor-in-Residence
Author, Pastor
Bible College Teacher
www.PeterLundell.com
Peter is a pastor, Bible college teacher, and writer who helps people connect with God and live well in the face of eternal reality. With missionary and teaching experience all over the world, he brings new perspectives to what most people overlook. He holds an M.Div. and D.Miss. from Fuller Theological Seminary and has authored books and articles on prayer, revival, and spiritual warfare. He writes nonfiction, fiction, and collaborative books. Visit him at www.PeterLundell.com for his weekly blog, online library, and inspirational "Connections."
How does a Christian writer effectively address, and embrace, a culture that is increasingly hostile to traditional values, and especially Bible-believing Christians? Three R's will help us forge a hope-filled approach.
---
Thursday, 1:15 p.m.
Second Act:
Storytelling that Inspires Change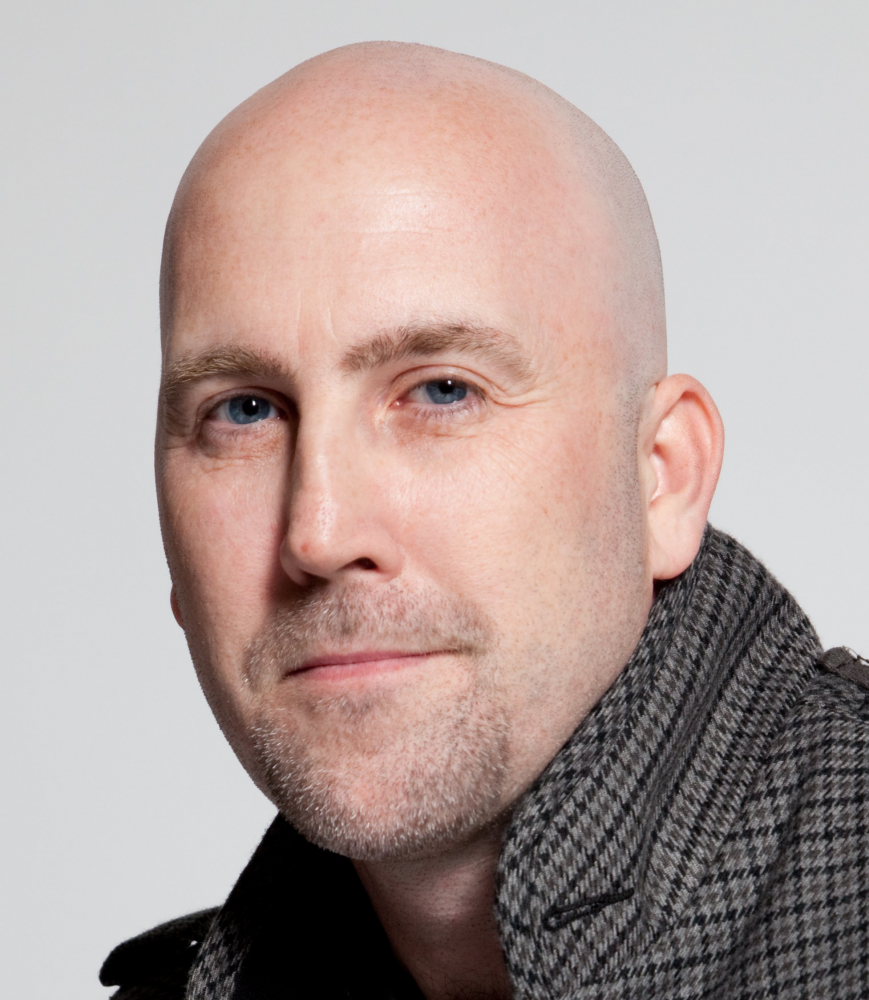 D. J. Williams
Executive Producer, Director, Author
www.djwilliamsbooks.com
With the DNA of a world traveler, D. J. was born and raised in Hong Kong, and has ventured into the jungles of the Amazon, the bush of Africa, and the slums of the Far East. His global travels have engrossed him in a myriad of cultures and provided him with a unique perspective that has fueled his creativity over the course of a twenty-year career in both the entertainment industry and nonprofit sector.
In this latest novel, Waking Lazarus, he has written an epic global adventure filled with riveting characters and page-turning twists and turns. Think Jason Bourne meets Homeland. It is a brilliant follow-up to his previous novel, The Disillusioned, that garnered the praise of Hollywood's elite, including Judith McCreary, Co-EP of Law & Order: SVU, Criminal Minds, and CSI, who said, "The Disillusioned is a fast-paced mystery . . . you won't put it down until you've unlocked the secrets and lies to find the truth."
With the release of Waking Lazarus, D. J. is once again capturing the attention of industry veterans, including Peter Anderson (Oscar Winner, Cinematographer), who has already endorsed this latest adventure, "Waking Lazarus is a captivating visual story with a colorful narrative. Once I started reading, it was hard to put down."
Currently based out of Los Angeles, D. J. continues to add to his producing and directing credits of more than 350 episodes of broadcast TV syndicated worldwide by developing new projects for television, film, and print.
Is the story you desire to write moving you toward inspiring change? The second act in any story is where the main character gets in over his head, is pushed to innovate, to move forward in faith, and to act decisively so the story has a greater purpose. When an elephant charged his safari convoy in Africa, executive producer and author D. J. Williams experienced split seconds of pure clarity about God's calling on his life: to pursue God's plan to share stories of the forgotten through social issues that inspire true change. D. J.'s story of faith in the jungles of the Amazon, the bush of Africa, and the slums of the Far East will challenge you to seek out God's plan and purpose for your life, and move you toward becoming a storyteller who inspires others to embrace the pursuit of social causes in a world desperately in need of the gospel.
---
Thursday, 7:30 p.m.
A Christian Writer's Jihad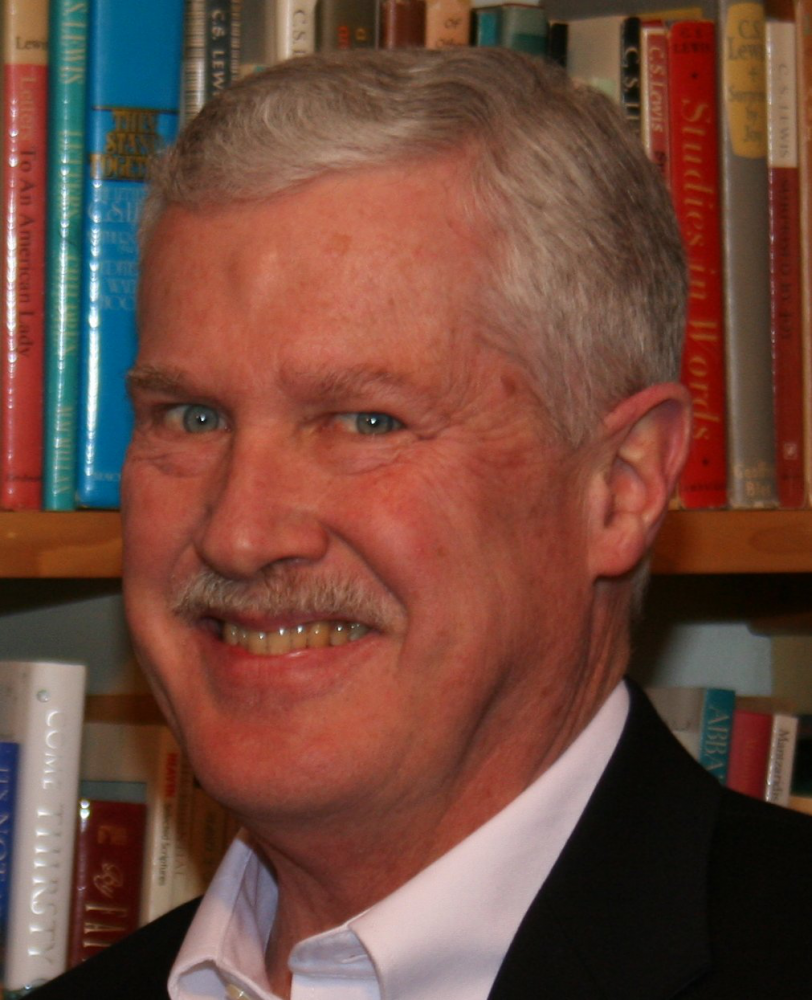 Al Janssen
Author, Speaker, Pastor
www.aljanssen.com
Al has authored or co-authored more than 30 books that have been published around the world in more than 20 languages. For ten years he served as Director of Book Publishing for Focus on the Family. Since 2002 he has traveled the world ministering to Christians who suffer the most severe persecution because of their faith. Al and his wife Jo teach a marriage course in Muslim countries based on his best-selling book Your Marriage Masterpiece. He is co-author with Brother Andrew of Secret Believers: What Happens When Muslims Believe in Christ. When not traveling the world, Al enjoys watching the Colorado Rockies play baseball at Coors Field in Denver.
You can't watch the news without realizing we are engaged in ever-increasing spiritual struggle. Jihad is an Arabic word that means "struggle" and you will find it used many times in an Arabic Bible. We cannot escape this battle. As Christian communicators we are called to enter this struggle with our words—as writers and speakers who proclaim God's message to a lost world.

---
Friday, 8:30 a.m.
Embracing the Spirit of the Martyr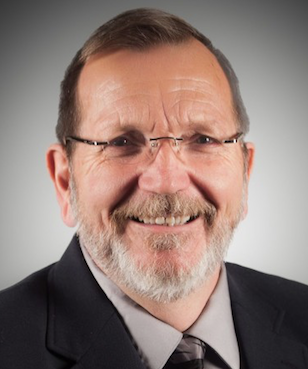 Michael Gantt
Pastor, Blogger
www.mkgantt.com
Director, Kenya Development Fund
Michael served in pulpit ministry for 45 years and as Senior Minister at Agape Christian Fellowship in Brattleboro, Vermont. Most recently, he is the director of the Kenya Development Fund, a strategic development ministry among the deaf of Kenya. He travels widely, preaching in churches and conferences across America and around the world. He maintains his blog site where he writes on a variety of issues. His heartbeat is driven by the twin themes of guarding the integrity and authority of the Bible and the restoration of the home as the Center of the Kingdom.
We have forgotten (or were never taught) that to follow Christ is to die to self, to die to the world; ultimately, to die to this life. Jesus said that to follow Him means to "deny one's self, to take up a cross daily and follow Him."
---
Friday, 7:30 p.m.
Courage for Dry Bones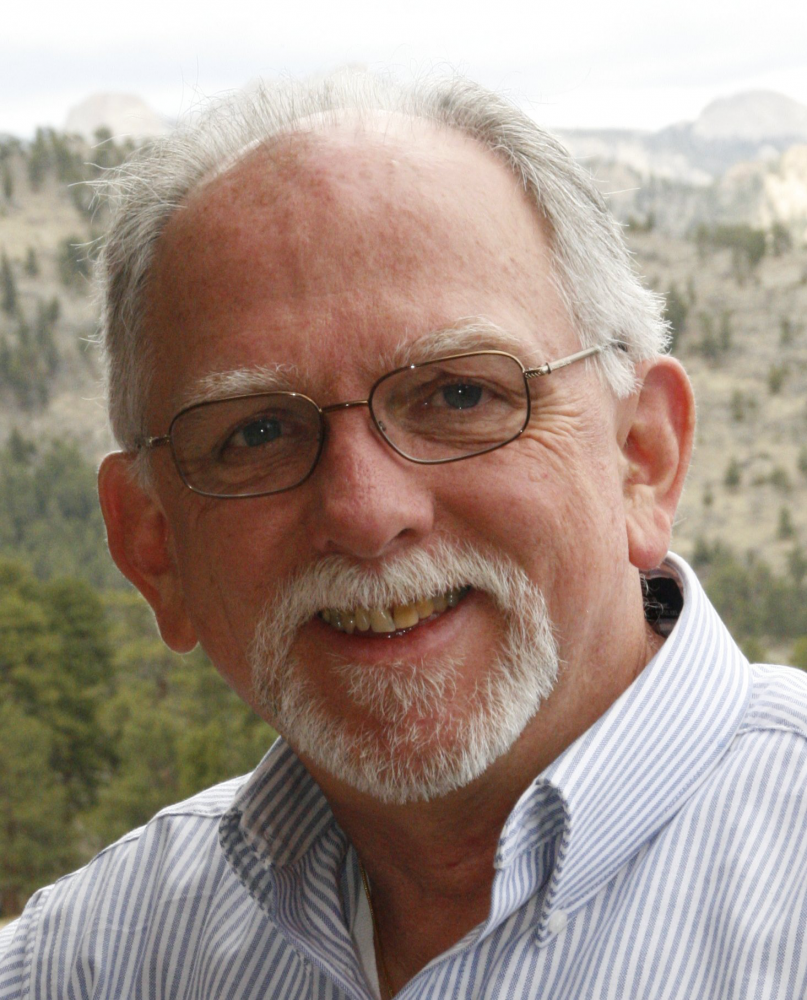 Terry Brennan
Author
http://terrybrennanauthor.com
A Pulitzer Prize is one of the many awards Terry accumulated during his 22-year newspaper career. Starting out as a sportswriter in Philadelphia, Brennan became an editor and publisher for newspapers in Pennsylvania, Illinois, and New York, and in 1988 moved to the corporate staff of Ingersoll Publications (400 newspapers in the U.S., Ireland, and England) as the executive editor of all U.S. newspaper titles.
In 1996 Brennan transitioned into the nonprofit sector, spending 12 years as VP Operations for The Bowery Mission and six years as Chief Administrative Officer for Care for the Homeless, NYC nonprofits that serve homeless people.
In 2006, Terry returned to writing, starting what became a series of suspense/thrillers based on a mix of ancient history, undeciphered codes, and modern geo-political realities. His first novel series, THE JERUSALEM PROPHECIES, was released by Kregel Publications: The Sacred Cipher in July 2009, The Brotherhood Conspiracy in June 2013, and The Aleppo Code in October 2015. In August 2016, The Aleppo Code won the ACFW's Carol Award as best Suspense/Thriller of 2015.
Terry's new series, THE EMPIRES OF ARMAGEDDON, is under contract with Kregel Publications. The first title, The Ishmael Covenant, is expected to be published in 2018.
Terry and his wife, Andrea, who is serving at the conference, live in the New York City area. They have four adult children and five grandchildren. Retired at the end of July 2016, Terry now fills his days with writing, gardening, reading, and naps!
Writing is often a long, lonely journey with fear, doubt, and anxiety as our only companions. But God calls us to "be strong and courageous." A Carol-award winning author of suspense thrillers, Terry takes us on a quest to find God's blueprint for courage, regardless of our destination.
Author's Panel – moderated by Terry Brennan
My Book – all conferees and faculty with a published book (traditional or indie) will be invited to hold up their latest book and share something about it.
Book Signing
---
Saturday, 8:30 a.m.
Say Yes to God: Live with Purpose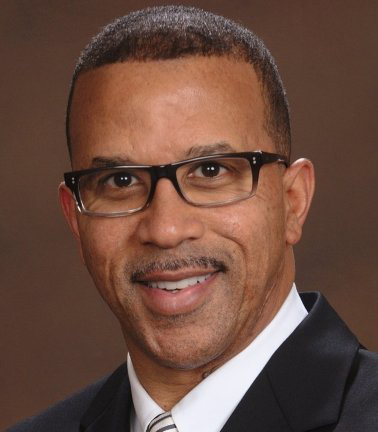 Kevin Wayne Johnson
Author, Pastor
Independent Certified Coach, Teacher,
Speaker with John Maxwell Team
www.KevinWayneJohnson.com

Because he says, "God uses ordinary people to accomplish extraordinary things," Pastor Kevin Wayne Johnson has taken up the task of developing individual and organizational operating excellence as his life's ministry. He coaches in order to coax audiences to live out their gifts, and in the words of his national best-selling book series, to then "Give God the Glory!" This book series has earned the former radio and television host some 19 literary awards.
An independent certified coach, teacher, and speaker with the nationally recognized John Maxwell Team, Kevin leads learning experiences that are tailored to meet the specific needs of the audience, to help maximize efficiency, growth, awareness, and effectiveness. He invites those in the audience to "Put Your Dream to the Test" and provides them with a step-by-step action plan for making those dreams come true. This essential exposure to personal development techniques includes guided study and the practical application of John Maxwell's proven leadership methods, to include "Leadership Gold" and "Everyone Communicates, Few Connect."
Kevin is also dedicated to assisting authors in making their publishing dreams come true and is an ordained Church of God minister and the senior pastor of Accokeek First Church of God in Accokeek, Maryland. He lives in Clarksville with his wife Gail and three teenaged sons, Kevin, Christopher, and Cameron.
As God unfolds His purpose for your life, accept it, walk in it, and watch Him unveil the vision and provision that is just for you. Say yes to the assignment with joy.
---
Saturday, 4:30 p.m.
Write & Speak His Answer Prayerfully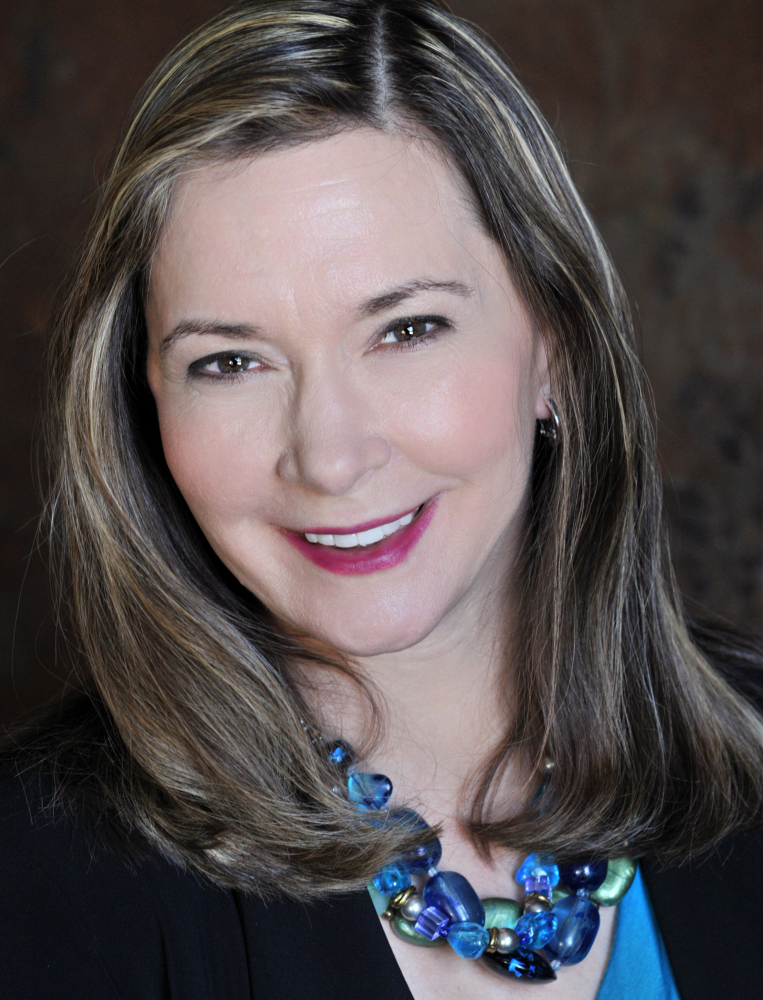 Linda Evans Shepherd
Author, Speaker - www.sheppro.com
Publisher, Jubilant Press and Leading Hearts Magazine
President, Right to the Heart Ministries
Founder & Director, Advanced Writers & Speakers Assoc. (AWSA)

Linda is a nationally known Christian speaker and an award-winning, best-selling author of over 30 books. Her online and speaking ministries have seen well over 350,000 people come to Christ and are seen by over 90,000 people daily. In addition to writing and speaking, Linda is president of a large Christian ministry, Right to the Heart, and also ministers to the top 500 Christian women authors and speakers in the Advanced Writers and Speakers Association (AWSA) that she founded and directs.
How to pray through a call to write; past your hurts, fear, woundedness, lies, and rejection—to the joys of saying YES to God. Linda shares her own experiences of how God called her to write and how she sees writing as a way to worship God and minister to others.
Some of our general sessions will include Missions Moments
addressing world needs and issues.
You will have an opportunity to participate
in free will offerings as the Lord leads you.