Breakfast
On your own.
The Holiday Inn has a breakfast buffet.
---
We are blessed to again have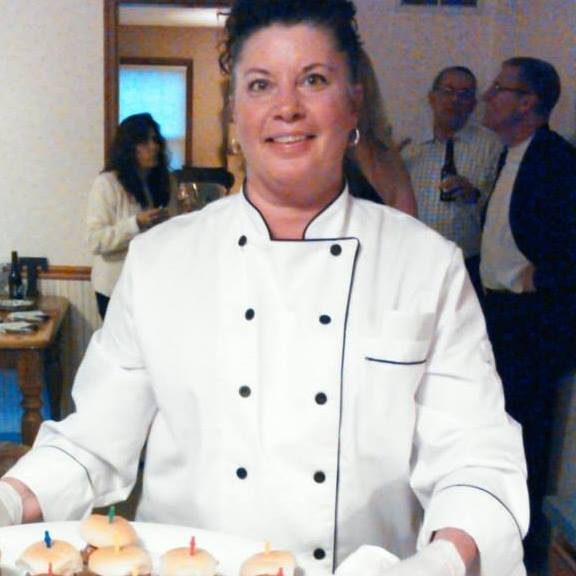 Lisa M. Bohar and Chef Fred of
Villa Vito's Partnership
catering our meals at the conference.
Exceptional food and service!

THURSDAY Dinner Buffet – $14

~ Garden Salad ~
Mixed Organic Greens, Cucumbers, Tomatoes, Carrots
Red Onions, Croutons, Ranch & Italian Dressing
~ Rigatoni Bolognese ~
Pasta with Tomato Gravy
and a blend of Veal, Pork & Beef
(Gluten Free Available)
~ Chicken Saltimbocca ~
Chicken Breast Stuffed
with Mozzarella Cheese and Prosciutto
Marsala
~ Vegetable Medley ~
Roasted Potatoes & Carrots with Rosemary
~ Bread ~
Garlic Knots/Regular Knots
FRIDAY Lunch – $10

~ Wraps ~
Chicken, Tuna
Veggie & Pesto
Roast Beef
with Gluten Free Option
Chips
~ Italian Pasta Salad ~
~ Seasonal Fruit Salad ~


FRIDAY Dinner, Italian Buffett – $14

~ Italian Salad ~
Tomatoes, Mozzarella, Kalamata Olives
Romaine & Balsamic Vinaigrette
Baked Penne with Vodka Sauce
Tortellini Alfredo
(Gluten Free Ziti with Vegetables)
Chicken Franchise
Green Beans Almandine
Dinner Rolls
Assorted Mini Desserts
SATURDAY Lunch – $8

~ Pizza Feast ~
Cheese, Meat, or Veggie
Gluten Free Cheese Option
~ Garden Salad ~
Mixed Greens, Grape Tomatoes
Cucumbers, Carrots
Side of Red Onions, Pepperoncini & Croutons
Italian & Ranch Dressing

Special needs – Note on your registration.
We'll do our best to meet your needs!