Other Professionals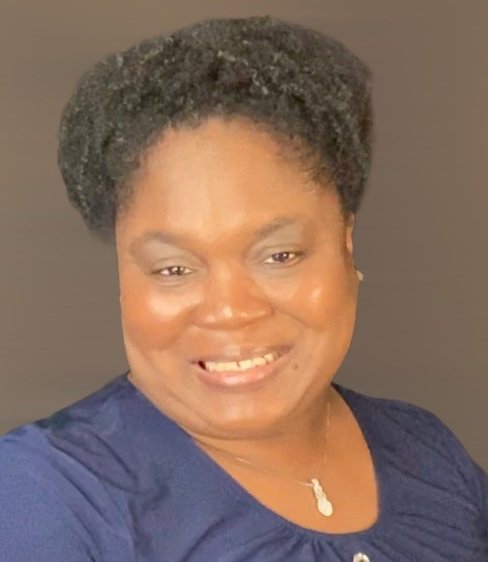 Denise M. Walker NEW!
Hope-in-Christ Ministries
Pastor, Author
Mentor, Coach, Educator
Armor of Hope Writing & Publishing Services LLC
www.denisemwalker.com

I just met Denise through a spoof email that she didn't send. It was a true "God-incident."
Denise is a minister, wife, mother, podcaster, blogger, best-selling and award winning author. She is the founder of Hope-in-Christ Ministries, Inc. and the CEO and Editor-in-Chief of Armor of Hope Writing & Publishing Services, LLC. In addition, she is the creator and facilitator of the Hope-in-Christ Book Club Facebook Group and the host of the Hope in Christ w/Denise Podcast. Her ministry's mission is to take the message of the cross to the world and lead others out of their barren places into their true identity in Christ.
Denise is also a speaker, workshop host, and teacherpreneur. Denise has more than twenty years of experience teaching English language arts and five years as a copy editor and writing coach for children's books and nonfiction authors.
As a teacherpreneur, Denise has also been successful at turning her Bible literacy journals and fiction writing into workshops and speaking topics. Denise has written several blogs on her Hope-in-Christ Ministries platform. To date, she has pinned six books, three journals and three novels including The S.C.R.I..T. – An Armor of Hope Manual for Asp;iring Christian Authors in our conference bookstore. Denise has also co-authored several anthologies. She lives in the greater Atlanta area with her husband and teenage son.ries

Lunch Small Group Q&A - Armor of Hope Writing Ministries – Friday 1:00 – 1:45
---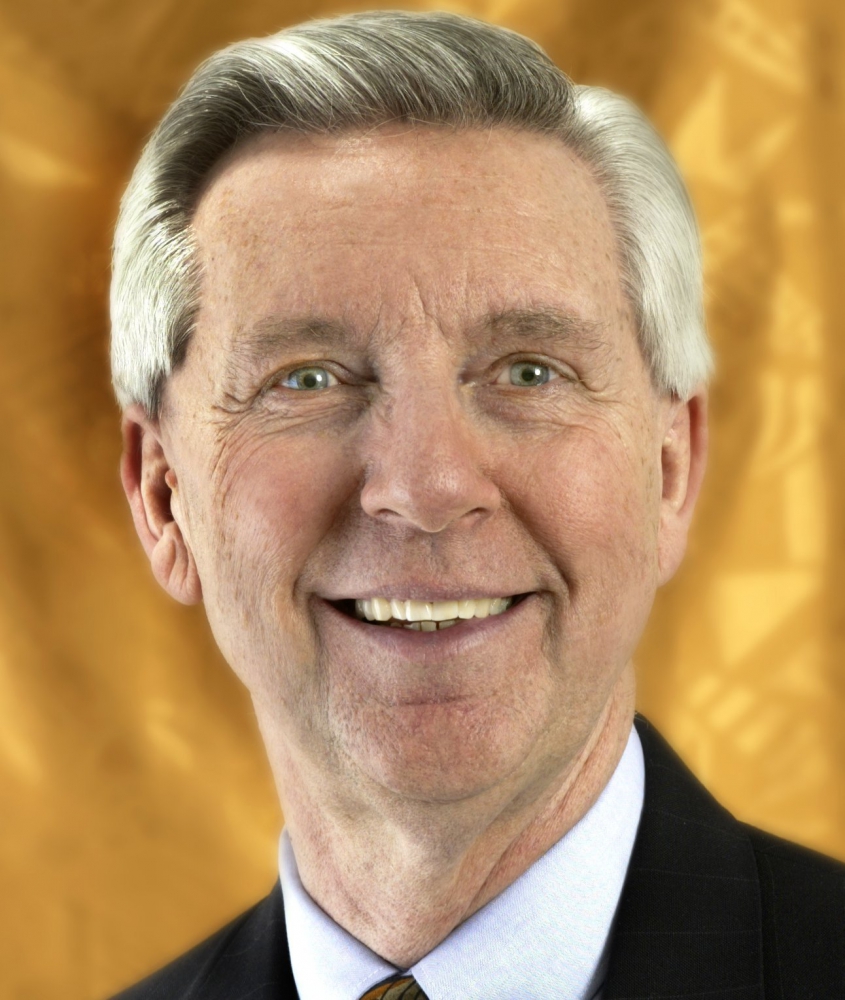 Dick Bruso
International Speaker, Author
Branding/Marketing Expert
Founder, Heard Above the Noise®
GPCWC Team
An international speaker and founder of Heard Above The Noise®, Dick Bruso is a highly regarded branding and marketing expert. Dick teaches his audiences and clients how to develop and expand their brands to powerfully penetrate the marketplace. His clients include best selling authors and professional speakers, as well as successful entrepreneurs and business leaders.
Dick is also a contributing author on the topic of branding to the National Speakers Association's (NSA's) popular books, Paid To Speak and Speak More! In addition, he has given numerous high-powered presentations at CCWC, GPCWC, and other writer conferences since the early nineties.
Brandstorming – Early Bird Workshop (Wednesday, June 23, 7:00 pm)
Don't miss out! Learn how to set yourself apart by attending Dick Bruso's highly acclaimed story-based Brandstorming session for creating powerful, unique, and enduring brands in a very noisy marketplace.
For well over two decades, Dick has presented his in-demand Brandstorming program all across North America. This year, it's being offered virtually, at no additional cost, as a special bonus, via Zoom, to all registrants of the 2021 Greater Philly Christian Writers Conference.
During this dynamic interactive session, Dick will demonstrate (with the assistance of two randomly selected attendees) how you and your writer colleagues can develop brands based on your unique and powerful life stories. You'll also learn the secret of how to apply the "umbrella branding" approach to encompass all aspects of your career as a professional writer while staying totally congruent with your desired target markets.
Dinner Small Group Q&A – Speakers – Thursday 6:30 – 7:15
---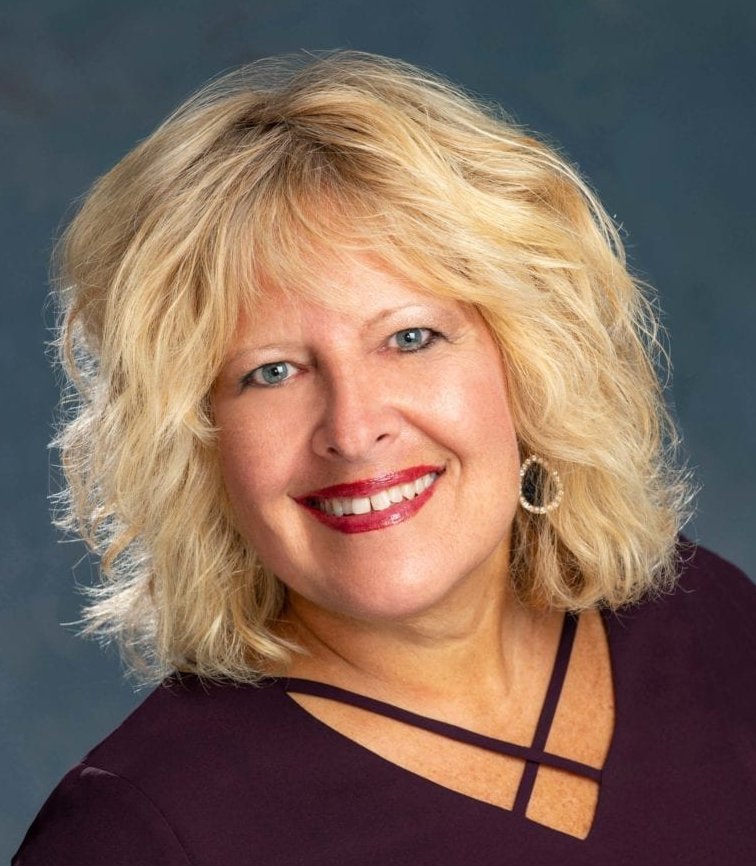 Michele Chynoweth
Author, Speaker, Book Coach
Marketing Specialist
https://michelechynoweth.com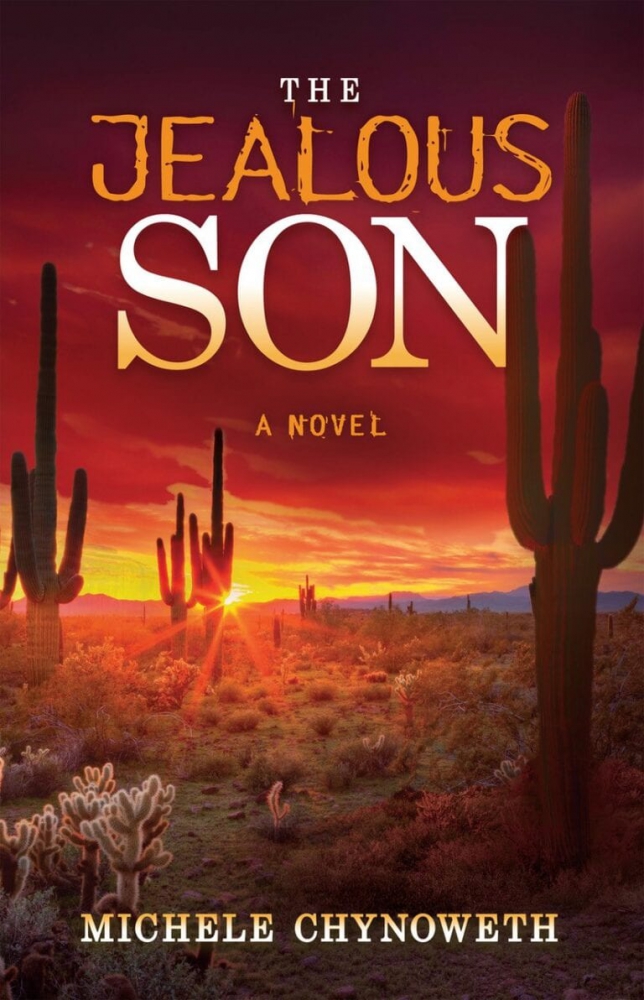 Michele is the best-selling and award-winning author of The Faithful One, The Peace Maker, The Runaway Prophet and The Jealous Son, contemporary suspense novels that re-imagine Bible stories. Her novels have won the Selah Awards, New Apple Book Awards, Book Excellence Awards, Readers Favorite International Book Awards and Michele is a past winner of the GPCWC Writer of the Year Award. She is also a sought-after public speaker who has addressed a variety of writers' conferences and other organizations across the country, a book coach, editor for several Christian publishers as well as a freelance editor, a college writing instructor, and the founder of the "Your Book Done Right" Master Class and Elite Coaching program. Michele is a graduate of the University of Notre Dame, and lives with her husband in North East, Maryland.
Workshop 2A – Healing through Writing – Journals, Blogs, Books & More (Thursday, 2:45 – 3:45)
Learn how writing down your story—whether through poetry, journaling, blogging, or even a memoir or novel—can help you heal from your painful past and inspire you to a new purpose for the future! Best-selling author and inspirational speaker Michele Chynoweth will share her journey which led her to follow a call to write her first novel and find her true purpose. She will explain how her writing has led her on unexpected new paths to help others fulfill their destinies as authors. Learn how you too can find your purpose and engage in a writing practice that will free your mind, heart and soul.
Workshop 5C – Be BOLD! Bridging the Gap through Edgy Christian Fiction (Saturday, 12:00 – 1:00)
Are you a writer who desires to serve God but also wants to write a novel that's down-to-earth, edgy, racy, raw…REAL? Are you concerned that it may not fit in either the Christian or secular worlds? St. Paul told us in his writings to be "bold" in our ministry. Why preach to the choir when there are so many who need your story or message but may not pick up your book to read it if you are afraid to write it? There's a way to write fiction that's still clean and Christian but passionate, not pablum. Michele Chynoweth, bestselling author of several edgy contemporary suspense novels that re-imagine Bible stories, will teach how we can write novels that come close to the line without going over it.
Lunchtime Small Group Q&A– Your Book Done Right – Friday 1:00 – 1:45
---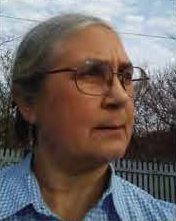 Marie Collinson
English Teacher
Author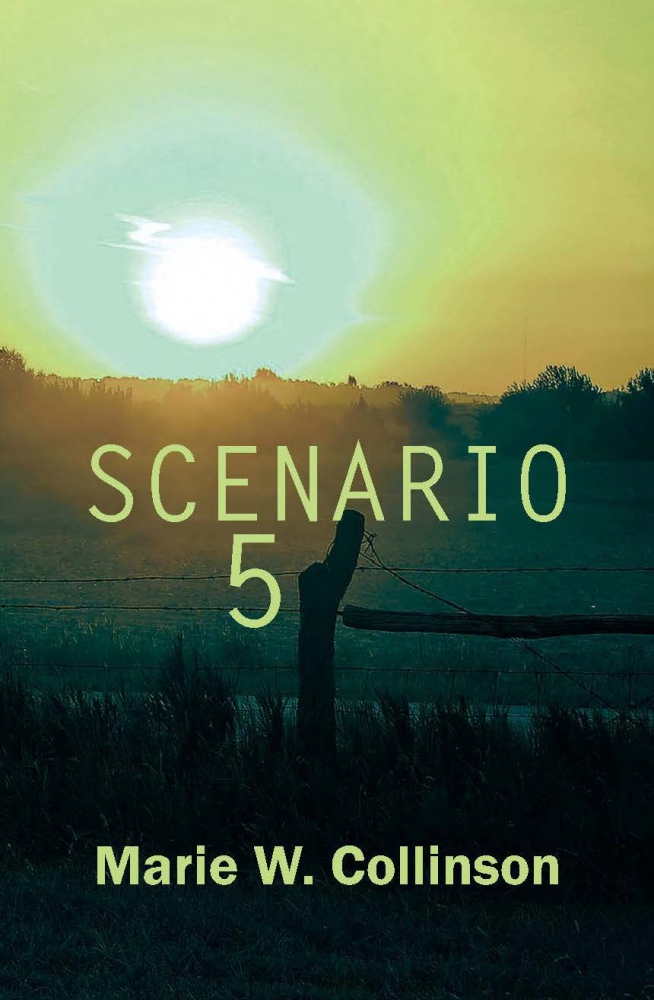 As an undergraduate student, Marie was a writing major with a literature minor. Her graduate degree is in basic skills instruction, and she has since taught college writing and literature for thirty-two years. In addition, Marie taught environmental education for ten years and middle school science for fourteen. She is also a trained ski instructor and a certified horseback riding instructor.
Marie lives on a small farm in northeastern Pennsylvania with four naughty cats and a number of chickens. She spends her summers growing, harvesting, and preserving different berries, four varieties of tomatoes, lettuce, broccoli, cabbage, many root vegetables, cucumbers, summer and winter squash, garlic, onions, apples, various small fruits, and many culinary and medicinal herbs. To preserve the bounty, she cans, dries, freezes, and, for the root vegetables, uses damp sand in a cold room. A future goal is learning to bow hunt. Having been a prepper for forty years, Marie greatly expanded her efforts starting eleven years ago by teaching herself to slaughter and butcher chickens, make sauerkraut, make soap, save seed for the following year, and cut and split wood for heat in the winter. These skills will only become more valuable in the coming years as more difficult times are just around the corner.
Workshop 3B – Grammar – What You REALLY Need to Know (Friday, 11:50 – 12:50) LIVE
As I tell my college students, poor grammar in a presentation makes a terrible first impression. Whether it be a query letter to an agent or an editor or your manuscript itself, submitting a piece of writing with grammatical errors is like walking into an interview with a grease stain on your tie, a run in your pantyhose, or food stuck between your front teeth. This course will focus on three areas of concern: grammatical problems like sentence structure errors (run-ons, fragments, subject/verb agreement issues), pronoun errors, and modifier errors; punctuation, especially comma use; and issues with mechanics, particularly the use of quotation marks and identifying tags.
---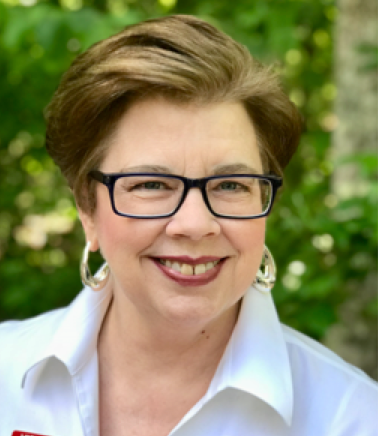 Patricia Durgin
Christian Communicators Becoming Change Catalysts
Marketers On A Mission
Your First Publicist
Brand & Platform Builder
AWSA Certified Writer & Speaker Coach
Host: Today's Breakthrough Podcast (Spring 2022)
Host: Kingdom Marketers (Free Monthly Marketing Training)Founder

Amazon sold its first book back in 1995. That was the year Patricia began studying online marketing. Since then, she's invested thousands of dollars to learn from leaders in the field, and countless hours adapting those principles for Christian writers and speakers.
Online marketing is a confusing tangle of technology and messaging. Patricia helps Christian communicators cut a straight path, so they can escape the maze and fulfill their calling, which is to reach more people for Christ.
Patricia delivered 505 60-minute programs as the host of Marketers On A Mission, a program for Christian writers and speakers, until Christ placed it on indefinite hiatus. She continues to serve 1) as the Admin of the private Facebook group Marketers On A Mission ENGAGE; 2) as a faculty member at many Christian writers and speakers conferences across the country; 3) through The Encourager, a weekly devotion; and 4) via private coaching sessions.
Patricia and her husband live near Atlanta. Their two daughters are children's pastors and their two sons-in-law are youth pastors. Their four grandchildren are a delight, and their two pups, Lucy and Linus, rule the roost at home.
Continuing Session – Serve Your Audience: The #1 Way to Grow a Rock-solid Platform
I believe that every Christian communicator has a God-given audience and a God-ordained message, drawn from our relationship with Him. Every book, article, presentation, blog post, social media post, and email should have one goal: to serve our audience exclusively. (God will see that others in need are served by other Christian communicators.)
In this continuing session, we'll focus first on identifying your audience, then move to the four basic marketing elements and how they all work together to build your platform: your 1) Website, 2) Lead Magnet, 3) Blogging & Social Media, and 4) Email . . . all designed to serve your audience through content focused on their needs.
We cannot grow our audience effectively without these four elements in place. Leave one out and our marketing will be lopsided. Join us to build the strong foundation you'll need for an effective, long-lasting platform, wherever God may lead you in the future.
Lunchtime Small Group Q&A – Marketers on a Mission – Thursday 1:00 – 1:45
---
Marty Goetz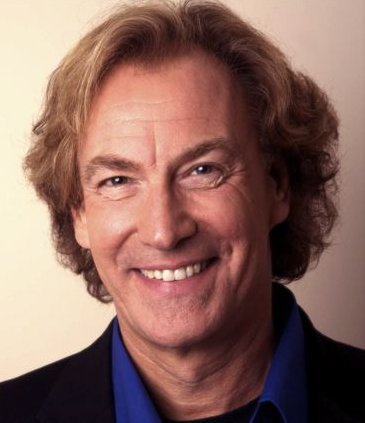 Songwriter, Psalmist Click here for our conference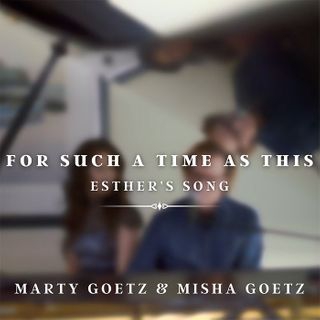 www.MartyGoetz.com theme song.

Emmy nominated, Marty Goetz has been called a modern day psalmist. His songs are Scriptures beautifully set to music, leaving listeners spiritually moved, inspired, and educated. With melodic and fresh acoustical/classic arrangements, Marty has the ability to lead you into a place of true intimacy with God.
In 1965, when thirteen year-old MARTY GOETZ stood at the bimah of Cleveland's Temple on the Heights for his Bar-mitzvah and solemnly sang the ancient words of the Torah, no one – least of all Marty – could have envisioned that some twenty years later he would be singing to God, this time as a featured performer at Billy Graham's Rally in Central Park.
As half of "Bert & Marty," he sang at clubs and dinner theaters around Pittsburgh while studying English at Carnegie Mellon University. There was even a non-singing guest appearance on "Mister Rogers" as Smokey Bea
After graduation, he and Bert set out for New York City, determined, as Marty remembers, "to give it two weeks to become a star or I'd go back to Cleveland and the family furniture business." Just one week later, Marty and Bert found themselves performing at hotels in the Catskill Mountains. At the end of the summer they were named Best New Act of 1974.
Then Bert found Jesus. Horrified at his partner's born again experience, Marty broke up the act and returned to New York City. He worked steadily as a songwriter and cabaret entertainer until 1978, when he shifted his ambitions from Broadway to Pop and moved to Los Angeles.
Provoked by the increasing numbers of born-agains in his life, he began reading the Bible, "looking for loopholes." A few short weeks later, sitting alone one night on a friend's balcony, looking down on the lights of Sunset Boulevard, he realized with certainty that "the Jesus of the New Testament was the Messiah my people have been longing for."
Within a year, Marty began performing with Debby Boone and soon began to establish himself as a strong and passionate voice for Messianic believers within the church.
He has ministered before congregations as diverse as Jack Hayford's Church on the Way, Greg Laurie's Harvest Christian Fellowship and Harvest Crusades, Coral Gables Presbyterian, Chicago's Moody Church, David Wilkerson's Times Square Church. Ministries such as Focus on the Family, Insight For Living, TBN, Promise Keepers, Billy Graham Training Center/The Cove and CBN have invited Marty to come and share his musical gifts and talents.
Marty has been recording music steadily since 1985, and today lives outside of Nashville, Tennessee, with his wife Jennifer, who also is a Jewish believer in Jesus. Their daughter, Misha, herself a worship leader and recording artist, resides in Nashville as well along with her husband Joshua and their son Caleb Vincent Hoyt.
Note from Marlene – Both the Philly and Colorado Christian Writers Conference have been blessed several times through the years to have Marty share an evening of worship with us. Since the pandemic began last year, Marty has been encouraging me and hundreds of followers through his online House of Worship Tuesday and Friday evenings, 8 pm Eastern time. Join us on Facebook or YouTube and don't miss excerpts from Marty's House of Worship (shared with his permission and a love gift from the conference) before and after our keynotes.
---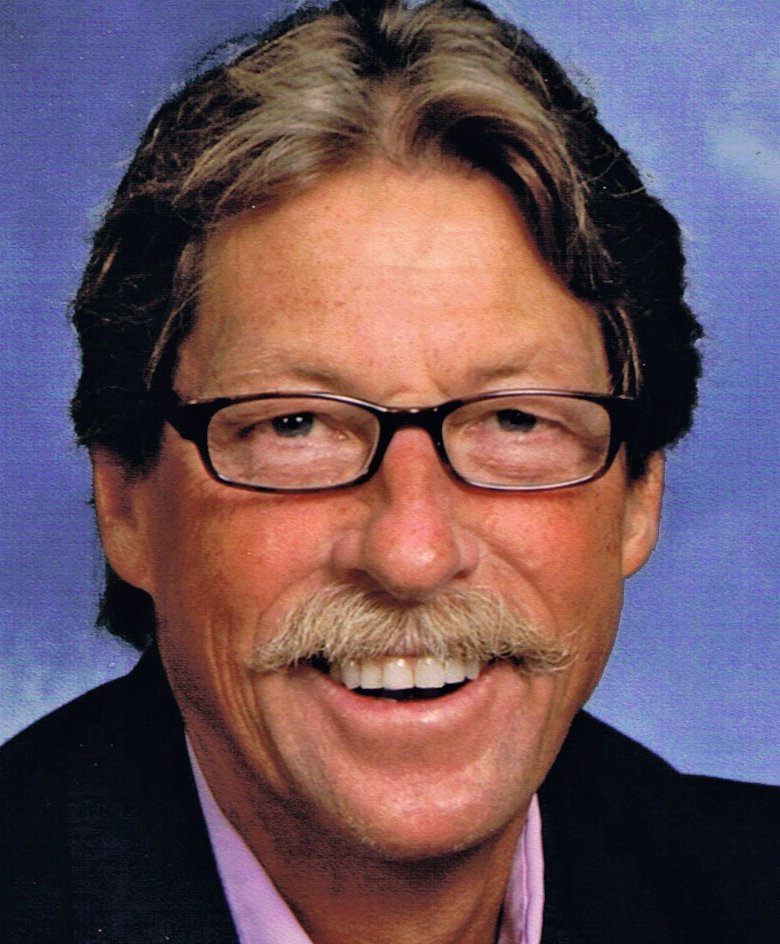 Eddie Jones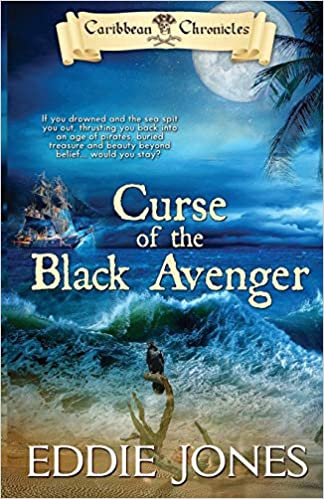 Author, Mentor, Writer's Coach
eddiejones.org
pirate-preacher.com
WritersCoach.us
Eddie has the unique ability to guide you step by step through the process of creative writing, publishing, and promoting through KDP and IngramSpark. "During my time as CEO of LPC Books I evaluated countless book proposals and can quickly gauge whether a manuscript has potential. Let me help you reach your publishing goals and earn more writing income."
Workshop 4A – How to Make Kindle Vella, Bingebooks, and Pubby Reviews Grow Your Brand and Increase Book Sales (Friday, 2:45 – 3:40)
Kindle Vella is a way to share serialized stories with readers over an extended period – one episode at a time. With Kindle Vella readers will read the first three episodes of every story for free and use new features, like Faves and Thumbs Up, to engage with stories. Once a reader is hooked on a story they will use "Tokens" to read subsequent episodes. Kindle Vella taps into the binge-reading market. Pubby is one of the few legit review services available (Netgalley is another). Reviews of Pubby reflect a negative rating but don't let that scare you away from Pubby. If you wrote a good to great book you can earn legit Amazon reviews with Pubby. In this class I'll show you how to make Pubby work for you. Bingebooks is an author-run site similar to BookBub without the hefty advertising and promotion fees.
---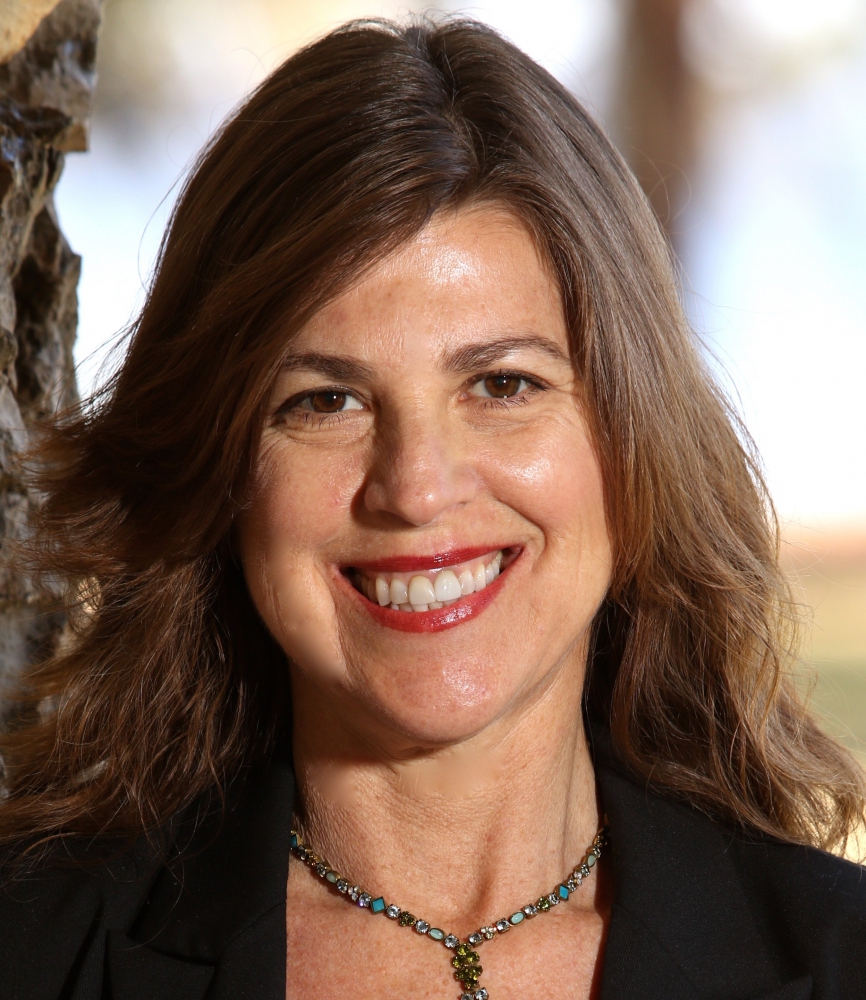 Susan Neal
Director, Christian Indie Publishing Assc.
Certified Writing Coach, AWSA
Author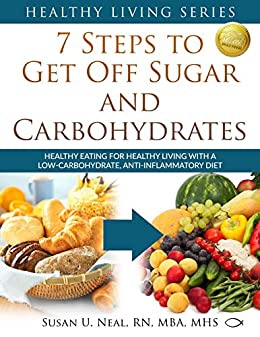 As a Certified AWSA Writer Coach, Susan Neal RN, MBA, MHS, desires to help others publish and sell their God-given message. She is the author of seven healthy living books. Her self-published number one Amazon best-seller, 7 Steps to Get Off Sugar and Carbohydrates, won the Selah award and sold over 17,000 copies in three years.
Susan won the 2020 Christian Author Network Crown Award for Outstanding Broadcast Media for her book marketing campaign. She is a trusted advisor for authors and helps many sell more books. Susan is the new Director of Christian Indie Publishing Association (CIPA). CIPA teaches authors how to self-publish like a professional.
Join Christian Indie Publishing Association
ChristianPublishers.net
Christian Indie Publishing Association (CIPA) was created in 2004 to provide independently published authors and small publishers with resources to publish like a traditional publisher. Learning about the publishing industry and how to self-publish is challenging. CIPA discounts, educational materials, and marketing tools makes your publishing experience easier and more profitable. Why do it alone when you can join CIPA? Annual Membership $90.
Workshop 6F – Improve Your Book's Amazon Rank by Expanding Categories and Strengthening Keywords (Saturday, 2:00 – 3:00)
Would you like to attain a higher Amazon rank which would result in more book sales? This workshop describes techniques to boost your book's rank by adding book categories and strengthening keywords. You can benefit from amazing sales when you apply these techniques.
Did you know you can have up to ten Amazon categories for your book? When you strategically choose additional categories with less competition, your book's rank increases. When I added seven more categories to my book, 7 Steps To Get Off Sugar and Carbohydrates, it jumped from number ninety-eight in the diet category to number one in the healthy diet category. Healthy diet is a more specific category with fewer competing books. All it took was one phone call, and it became a number one Amazon best seller.
Susan Neal will demonstrate how to use the software Publisher Rocket to determine which keywords have the highest Amazon searches. Those are the keywords you want to use. After you figure out your additional categories and more robust keywords, it is time to update your Amazon book description and title set-up.
Lunchtime Small Group Q&A – AWSA Coaches – Thursday 1:00 – 1:45
Dinner Small Group Q&A – CIPA (Christian Indie Publishing Association) Marketing – Thursday 6:30 – 7:15
Dinner Small Group Q&A – CIPA Supporting Authors in Every Way – Friday 6:30 – 7:15
---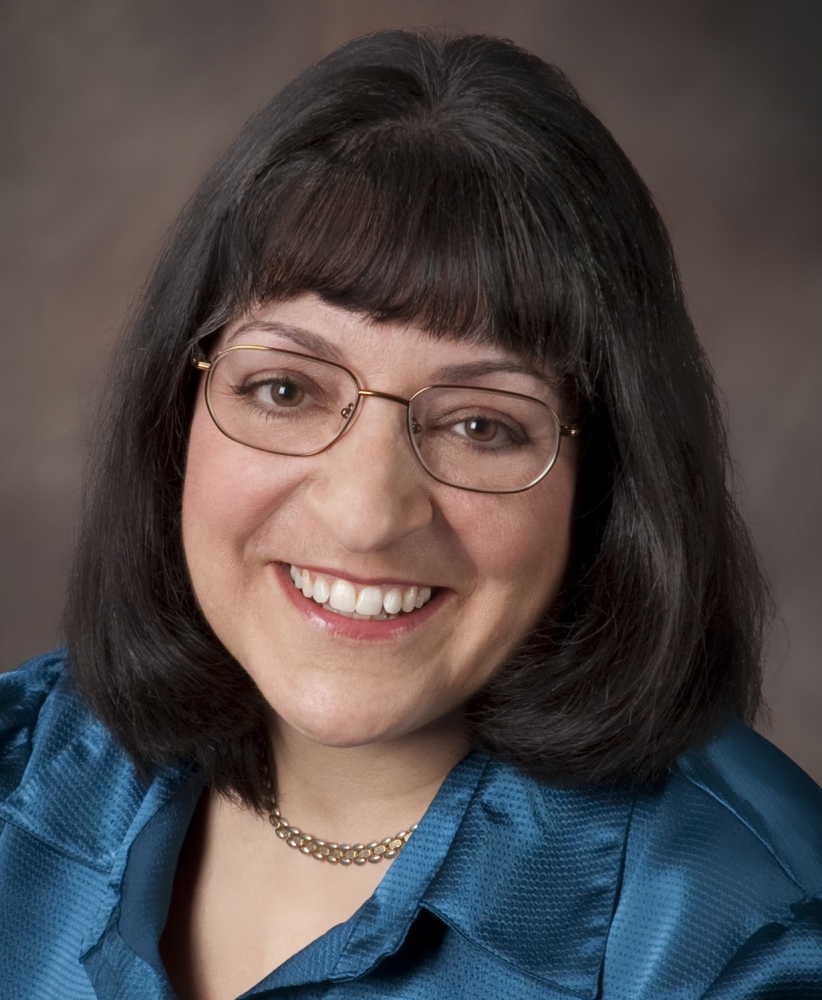 Ava Pennington
Certified Writing Coach, AWSA
Bible Study Fellowship Teacher
Author, Speaker, GPCWC Team
https://avapennington.com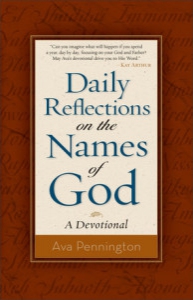 Ava is an author, Bible teacher, and speaker. Her publications include Daily Reflections on the Names of God: A Devotional, endorsed by Kay Arthur, founder of Precept Ministries. Ava's articles have been published in many magazines and on well known blogs such as "Revive Our Hearts." She has also contributed to more than 30 anthologies, including 25 Chicken Soup for the Soul books. Ava teaches an interdenominational, weekly Bible Study Fellowship (BSF) class of 200 women in Stuart, FL.
Early Bird Workshop – Kick Out Clichés and Christianese (Wednesday, June 23, 400 – 5:00)
Have you encouraged readers to watch and pray and to stay in the Word while walking the straight and narrow so the world will not tarnish their trophy of grace? Is it your fervent prayer to carry your cross, live an abundant life, and let go and let God in the midst of your wilderness experiences? If we want our writing to make an impact in this day and age, in the final analysis, we must think outside the box and avoid clichés like the plague or our writing will be behind the eight ball!
How many Christianese phrases and clichés did you find in the above paragraphs? Whether you are writing for believers or unbelievers, learn how to kick out clichés and Christianese for more effective writing. Your editors and readers will thank you!
In addition to writing, Ava teaches a weekly Bible Study Fellowship (BSF) class. The class of 200 women represents 60+ different churches. Some class members are seekers, not affiliated with any church. She must teach in a way that speaks to both Christians and seekers – that means avoiding Christianese and clichés!
Workshop 6D – 20 Tips to Better Profile Interviews (Saturday, 2:00 – 3:00)
Writing a profile article? Learn 20 tips to conduct more effective interviews. A successful interview will provide valuable material, enabling readers to connect with your interviewee . . . and with you! During the 20+ years Ava worked as a Human Resources executive in NYC, she conducted thousands of employment interviews. As a writer, she has published numerous profile articles.
Lunchtime Small Group Q&A – AWSA Coaches – Thursday 1:00 – 1:45
Dinner Small Group Q&A – CAN (Christian Authors Network) – Thursday 6:30 – 7:15
---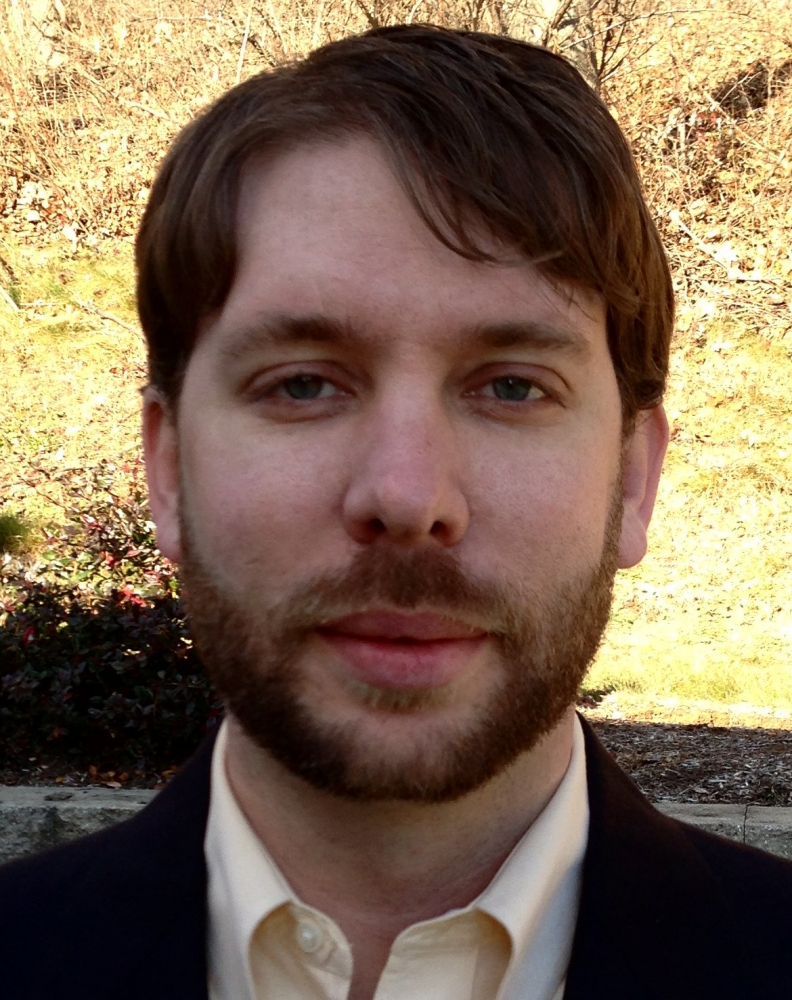 Jonathan Shank
Project Management, Graphic Design
Programming
Celebration Web Design

Celebration Web Design, is a website development company committed to providing the best business, ministry and non-profit website development and marketing services available. Since 2002, our team of experts has been helping organizations enhance their competitive edge. In 2006, the associates developed a website for an international ministry organization based in Boston. After the completion of this project, the company's focus dramatically changed. God called us to start developing websites for ministries and non-profit organizations as well as businesses. Today we continue to develop uniquely designed, handcrafted, custom websites for individuals, businesses, non-profit organizations, and ministries.
We consider it a privilege to help our partners with their website development needs. Celebration Web Design is proud to have partnered with organizations ranging from local businesses, churches, authors and missionaries to international aid organizations building orphanages and wells around the world. Our team continually strives to develop custom websites that fit the exact need of each unique partner. We continue to develop strong partner relationships. Relationships are the key to developing successful websites.
Note from Marlene – I've never stopped thanking the Lord for leading me to Celebration Web Design around ten years ago. Jonathan and his father, Bruce, are not only gifted professionals, they are my Christian brothers and prayer partners. I can't recommend them highly enough.
Lunchtime Small Group Q&A – Celebration Web Design – Thursday 1:00 – 1:45
Lunchtime Small Group Q&A – Celebration Web Design – Friday 1:00 – 1:45
---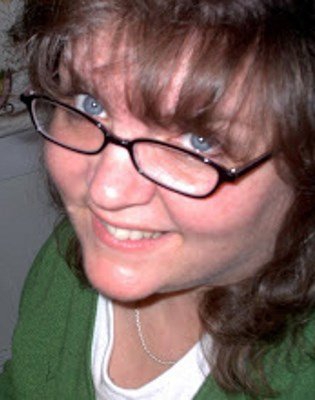 Kim Sponaugle
Children's Illustrator
Picture Kitchen Studio

Kim brings 15 years of freelance children's book illustration and design experience to Fruitbearer Publishing. A graduate of The Art Institute of Philadelphia, she began working for David C. Cook Publishing designing children's curriculum and products but soon found her heart's vocation in children's illustration.
In 2000, Kim illustrated her first picture book series Beatrice Loses Her Doll and Beatrice's New Clothes with Concordia Publishing House and has been fascinated with the process and creation of children's books ever since.
In 2007, Kim started Picture Kitchen Studio and has had the pleasure of interacting and working with both traditional publishers and independently published authors on illustration projects. She is a children's book cover designer and has illustrated more than fifty books for kids.
Kim received The Mom's Choice Award, Pinnacle Book Award, CIPA EVVY Award, Reader's Favorite Awards, is Story Monster approved, and most recently won a Purple Dragonfly Award (first place for illustrations, Nickerbacher, the Funniest Dragon.)
Partial clients list: Warner Press, Concordia Publishing House, Christian Focus Publications, Cuddly Buddly Crafts, Guardian Angel Publishing, Halo Publishing, Images Press, Old School House Magazine, Stories for Children Magazine.
Kim lives in New Jersey with her husband, son, and little Westie.
Continuing Session – Picture Books Clinic with Pam Halter
Read it again, please! Writing for kids is not easy. Authors have to keep kids interested and entertain the adults who will be reading to them. They also need to write in such a way as to inspire an illustrator they may never meet. Illustrators need stories that create pictures in their minds. Pam and Kim, an award-winning author/illustrator team, will break down the picture book process in such a way that participants will leave with a manuscript that is ready to submit to a traditional house or to self-publish with confidence.
Prerequisite: A finished picture book manuscript under 1,000 words. Click here for application.
Lunchtime Small Group Q&A – Writing for Kids – Friday 1:00 – 1:45
Lunchtime Small Group Q&A – Fruitbearer Publisher – Saturday 1:10 – 1:55
---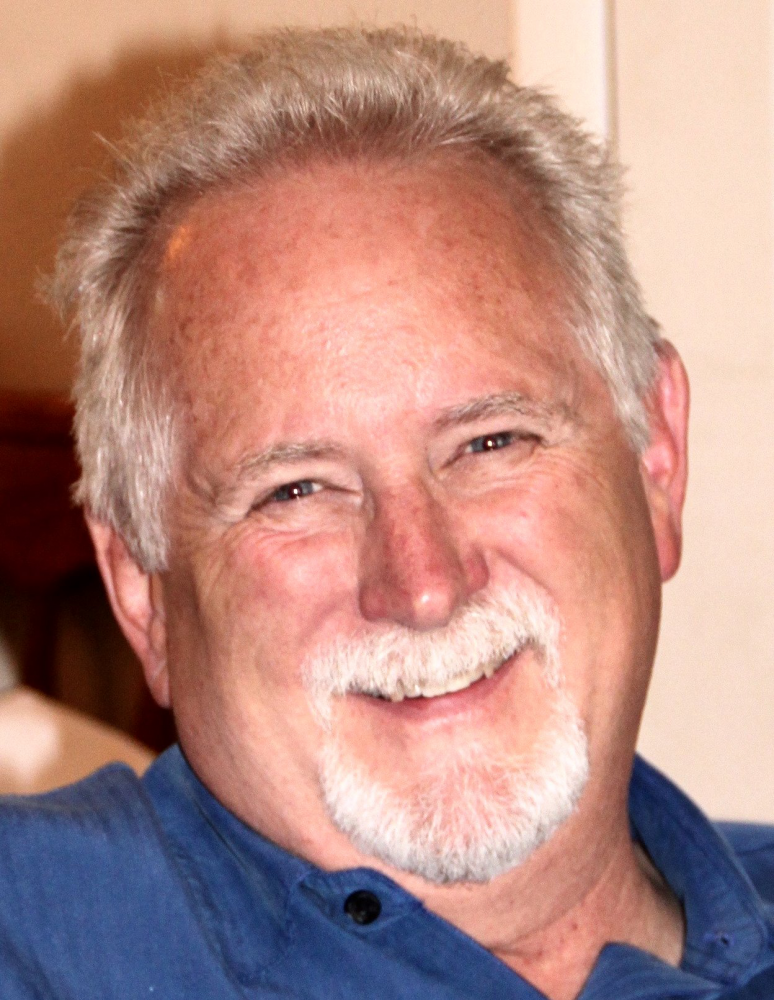 Bill Watkins Unable to come
President, Literary Solutions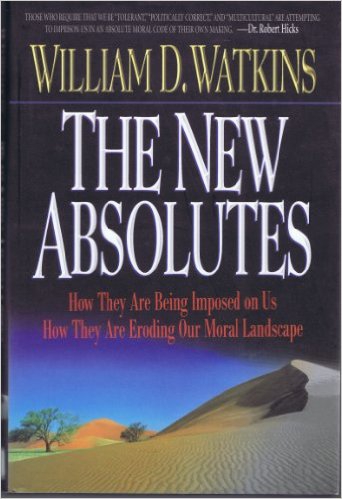 Author

Bill is is the president of Literary Solutions and the award-winning author with seven published books and about 150 other kinds of writing, including essays, articles, dictionary entries, booklets, pamphlets, study guides, book reviews, and opinion pieces.
In his editing work, which has often included book acquisitions, he has worked with Thomas Nelson, Marvel, Bethany House, Baker Books, Chalice Press, Moody Press, NavPress, Broadman & Holman, Authentic, Servant, and the American Center for Law and Justice.
Bill loves to teach and mentor aspiring writers, and he has worked with hundreds of writers, helping a large number of them find publishing homes for their manuscripts. In his 35-plus years in publishing, he has worked with such authors as Mike Huckabee (the former governor of Arkansas), William Bennett (the former US Secretary of Education), Charles R. Swindoll, Josh McDowell, Norman L. Geisler, Leslie Vernick, Paula Rinehart, William Lane Craig, J. P. Moreland, Dallas Willard, Peter Kreeft, Gary Habermas, Cecil Murphey, Jo Kadlecek, and George Grant.
Bill is married and has seven adult children and six grandchildren. He enjoys reading, movies, deep conversations, dating his wife, playing with his grandkids, and teaching every chance he gets.
---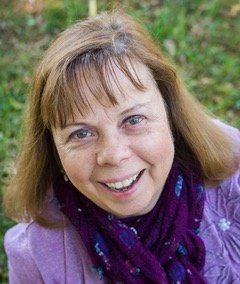 Karen Whiting
Certified Writing Coach, AWSA
Author, Speaker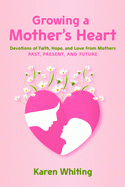 Karen's creative juices are always flowing and spill over into her books and hundreds of articles. She loves playing with children and has five children and one dozen grandchildren. She was a contributing writer for Focus on the Family's Focus on Your Child magazines. She also writes regularly for three other publications.
One outlet for Karen's creativity is in her passion to connect activities and fun to spiritual insights. She says, "It helped my children know that God is involved with all aspects of life. I weave that in my books, such as connecting crafts for tweens with virtues of Biblical women in my God's Girls series and revealing true accounts of how God worked in the lives of military families."
Karen understands the hearts of families who keep being uprooted as her family moved many times, while her husband, Jim, spent twenty-two years in the Coast Guard. She now lives on the east coast of Florida.
In addition to writing, Karen is speaker and often a guest on radio. She has traveled to Malaysia, China, and Russia to speak and minister to families and children. She had the adventure of swimming in the Black Sea and helping children to make puppets. She says, "I don't speak Russian or any Chinese dialect, and they didn't know English, but puppetry is a language of the heart and we connected. Through a translator I helped people who minister to families to give them tools to use to help strengthen family communication skills, manage time, and treasure one another."
"It's amazing to know my words and thoughts have touched people so far away. I majored in math in college, so I never expected to write. I loved raising my five children and people kept encouraging me to share from the wealth of experiences I created for my family. I prayed about writing and God actually gave me a vision. Then, within hours, I received a painting of the vision and knew God had called me to write. I'm thankful that God has used me to help others and await his plans for the future!"
June 8 & 15 (Time and link to be provided) – Pre-conference Zoom meetings
Developing a Great Nonfiction Pitch
Make the best pitch to not only grab an editor's attention to help get a contract, but to start developing the marketing (tweaking a pitch to focus on the reader flow from the original pitch). Karen Whiting, author of 27 traditionally published books, will provide individual help to polish each person's pitch. An effective pitch will, in 30 seconds:
Define the target audience
Share the book's unique value (take-away) that reveals the big concept
Share the features/stye
Include an memorable and engaging title
Workshop 1F – Make the Most of Little Tools (Thursday, 11:50 – 12:50)
Create and wisely use bookmarks, memes, freebies, blog posts, FB live, and other marketing tools.
Workshop 3G – Writing Nonfiction for Children (Friday, 11:50 – 12:50)
Class will cover:
Understanding the children's markets (types of products and writing);
Making words count (power verbs, onomatopoeia, rhythm, figures of speech, etc);
Developing manuscripts (outline, fiction plot and character and nonfiction layout and elements);
Touching hearts, minds, and souls (universal themes and plots and making them unique, engaging children, trends, and tips to get published)
Lunchtime Small Group Q&A – AWSA Coaches – Thursday 1:00 – 1:45
Dinner Small Group Q&A – CAN (Christian Authors Network) – Thursday 6:30 – 7:15
Staff and GPCWC Team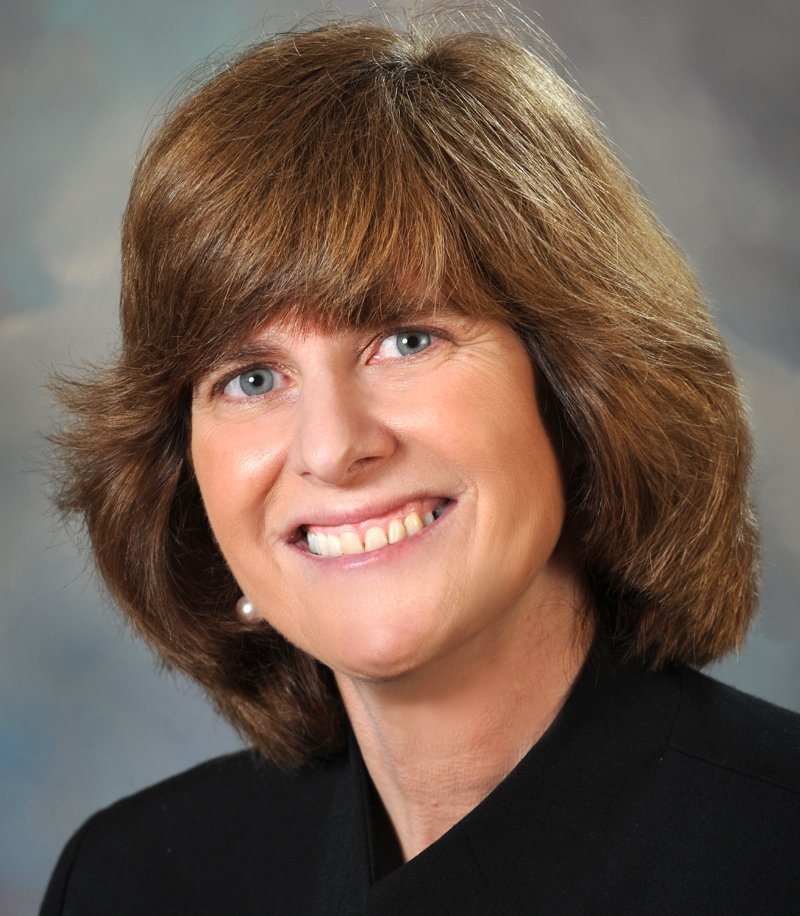 Sandy Austin
Executive Director
B.I.O.N.I.C Team (Believe It Or Not I Care)
Author, Speaker

With the increase in suicides and school shootings across the country, a more caring climate in schools - kindergarten through college - is needed to reach students falling through the cracks to let them know they are "seen," they "matter," and people care. After four suicides of students at Green Mountain High School in Lakewood, Colorado, GMHS counselor, Sandy Austin, talked with the friends and family members of the students who took their lives while trying to find out what the young men had been dealing with that contributed to their suicides. Sandy prayed for two years for God to show her His answer for addressing hurting kids. As a result, Sandy created the B.I.O.N.I.C. Team (Believe It Or Not I Care) to reach out to students at the school who were new, sick, hospitalized, bullied, or lost loved ones in the hopes of preventing developing issues with those circumstances from spiraling down into suicide ideation like it had for those young men. Sandy led B.I.O.N.I.C. Teams in two schools over 14 years which saw 1,200 students reach out to over 140,000 people. Over 2,000 schools – Kindergarten through college) have inquired about starting B.I.O.N.I.C. Teams.
Sandy was also one of the most involved school counselors with the Columbine tragedy and helped with three other school shootings. After winning several awards and a pitch competition for $160,010, she retired after 21 years as a school counselor to start B.I.O.N.I.C. as a nonprofit and become its full-time Executive Director. She was President of the Colorado School Counselor Association twice and is currently the American School Counselor Association's Facilitator of the Crisis Professional Interest Network. Sandy has written three books (from connections at the Colo. Christian Writers Conference) and speaks across the country about bullying, school shootings, suicide, B.I.O.N.I.C. Teams, and finding God's fingerprints in your life. Churches and businesses are also staring B.I.O.N.I.C. Teams now too.
---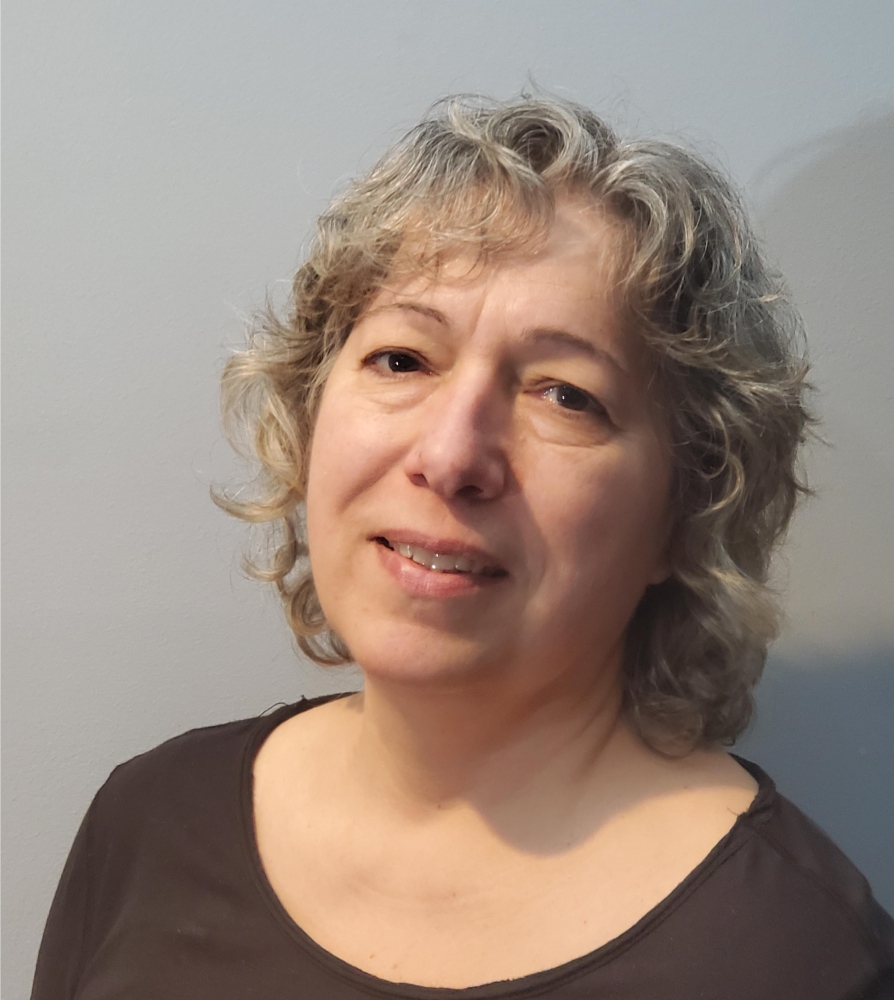 Donna DeLoretto Brennan
Faculty Interviews
Author, Speaker
www.DegunkingLife.com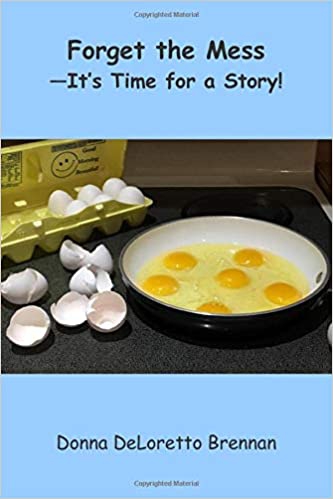 Donna was a technical writer for over ten years before becoming a computer programmer. Since leaving the corporate world after her twins were born, she's had short stories, interviews, and nonfiction articles published online and in print magazines.
She's a member of the Greater Lehigh Valley Writers Group (GLVWG) and the Lancaster Christian Writers Association. She's served in various capacities on the GLVWG board, including several terms as Conference Chair. She's always looking for opportunities to encourage others and to share what she's learned.
---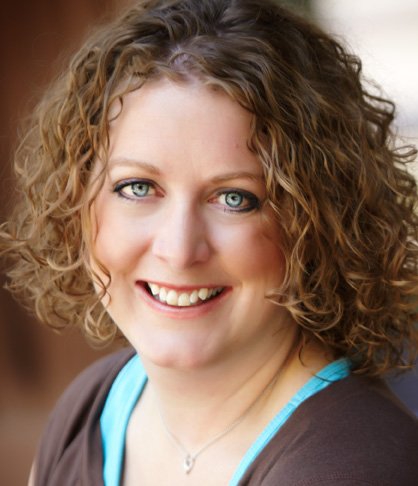 Darcie Gudger
Tech Crew
Educator & Program Coordinator, The Science Zone
Co-founder/leader WY Write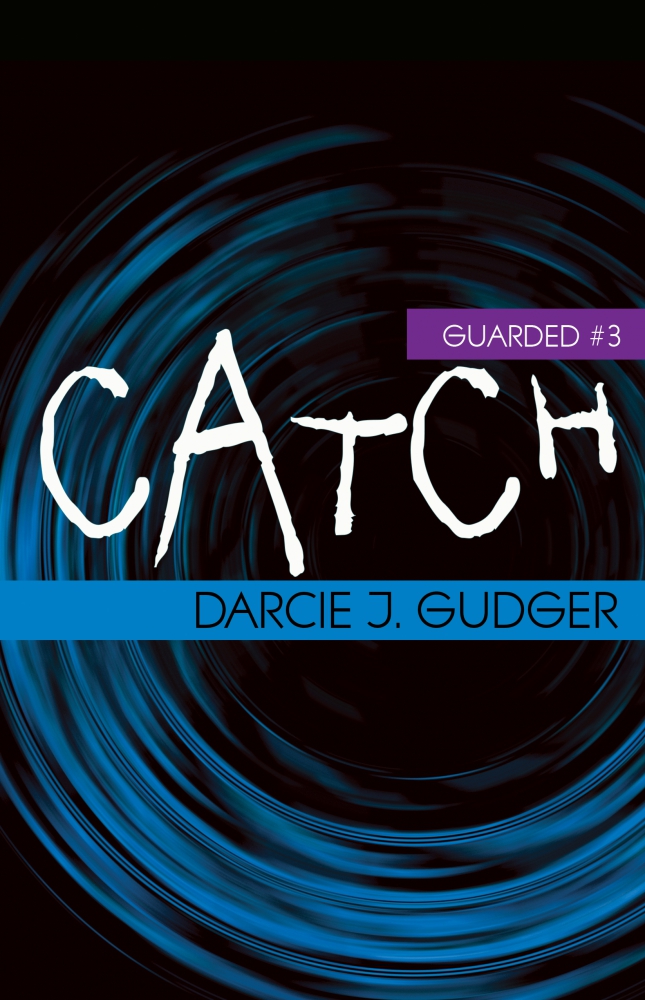 Freelance Editor, Writing Coach
www.darciejgudger.com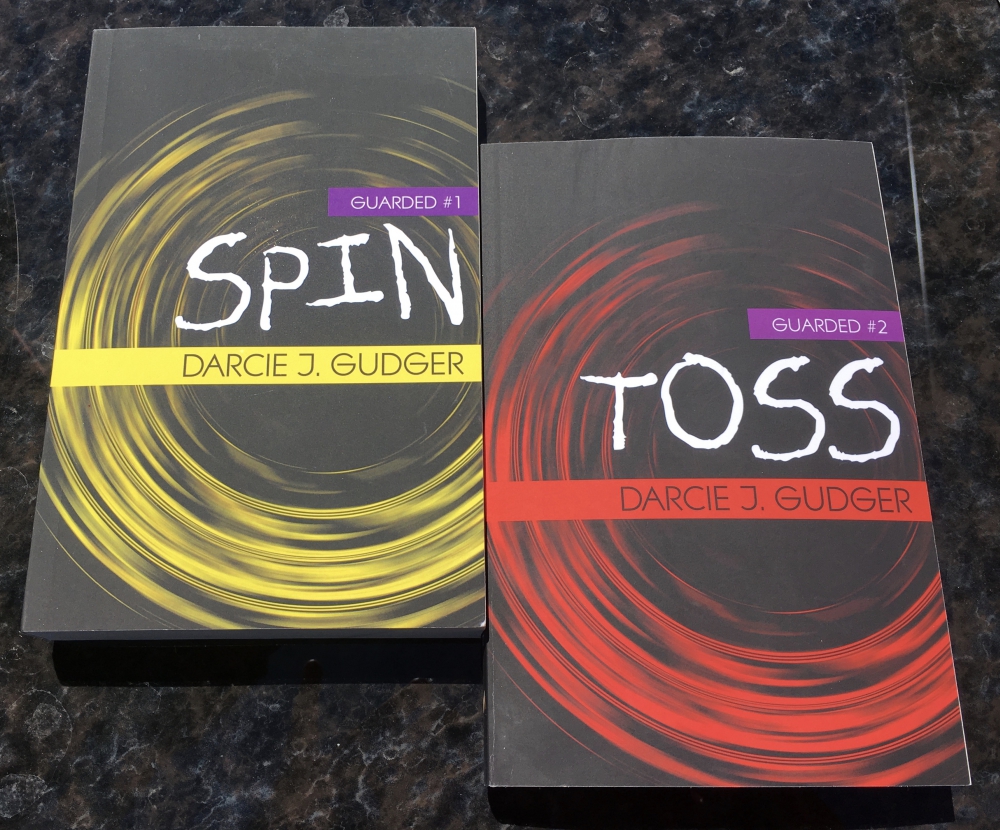 Darcie spends much of her time dodging the Wyoming wind, ducking into historical museums and archives, and imagining life on the frontier prior to modern comforts. When not in a library or at her computer, Darcie can be found paddling the river in her kayak, hiking, walking her psychotic freak-biscuit of a dog, or in the pool determined to hit her two-mile goal. Her ridiculous love of books almost flattened her son when over-burdened shelves collapsed on him during his birthday party. Her husband implemented an immediate ban on physical books. Undeterred, Darcie finds creative ways to sneak books into her home and pushes her Kindle to its limits.
She earned her B.A. in psychology from Houghton College and her Masters of Education from the University of Colorado, Denver. She spent 4 years in the classroom as a high school special education teacher. For 15 years, Darcie instructed several award-winning scholastic color guard teams from Colorado. She was also on staff with WGI Open class semi-finalist team Malachi Independent Winter Guard.
A hopeless book addict, Darcie is on a mission to help writers write great books she would love to read.
Pre-conference Webinar – Fiction One Sheet
First impressions are everything. Like a resume for that dream job, your one sheet needs to leave a lasting impression on agents and editors who require them. Since expectations change like the weather, come learn how you can craft that unforgettable, colorful fiction one sheet.
---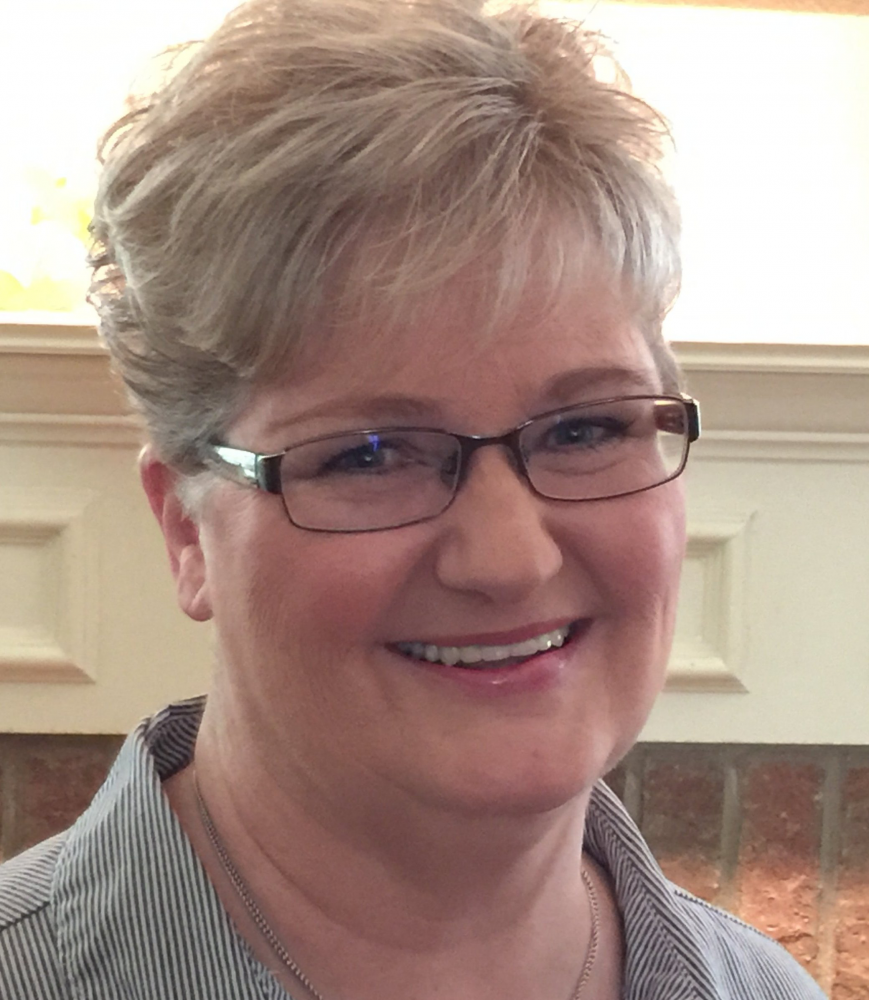 Barb Haley
GPCWC & CCWC Conference Registrar
Author, Speaker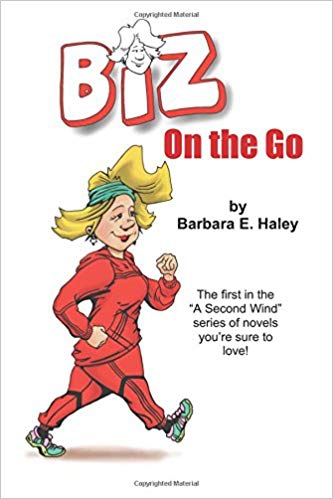 Freelance Editor
www.barbarahaleybooks.com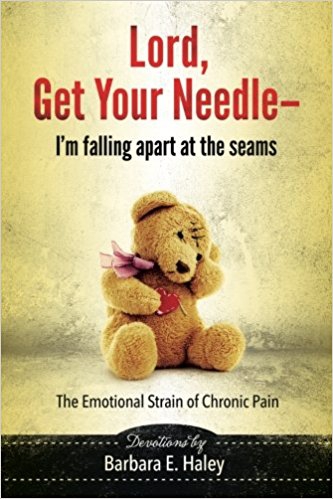 Barb is a teacher, writing mentor, and the author of three juvenile chapter books; two devotional books: There's a Song in the Air and Lord, Get Your Needle—I'm Falling Apart at the Seams (The Emotional Strain of Chronic Pain); and her debut novel Biz On the Go. She's also ghostwritten two books and written magazine articles, weekly devotions for The Quiet Hour and The Secret Place, and stories for Chicken Soup for the Soul and God Answers Prayers. A retired elementary teacher and Reading Interventionist, she lives in San Antonio, Texas, where she enjoys writing at IHOP, tutoring, and spending time with her grandchildren.
Whether through fiction or nonfiction, Barb strives to equip readers to search for God's healing truth as they learn to Face Facts in a World of Fiction.
In May, 2016, Barb was named Writer of the Year at the Colorado Christian Writers Conference.
---
Roy Richards
Conference Bookstore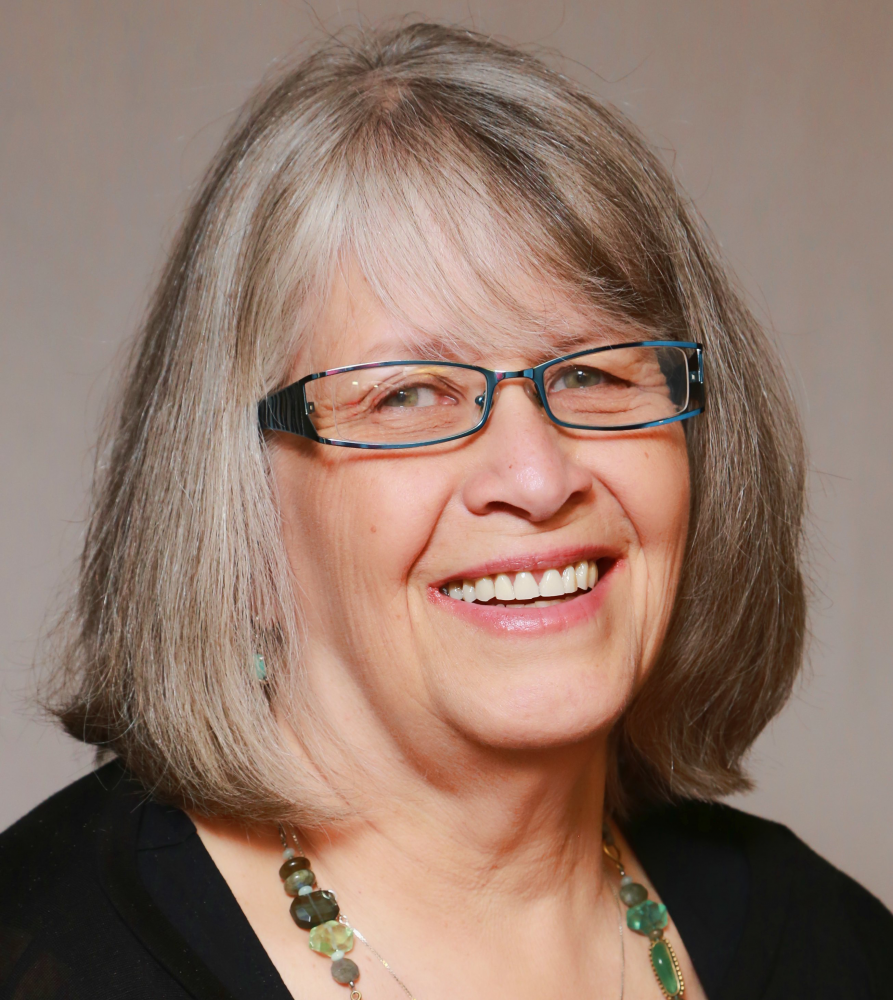 J. Chris Richards
Conference Bookstore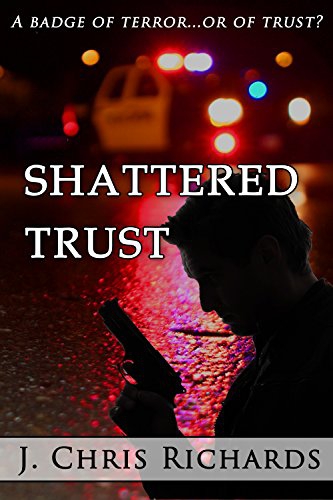 Author, Editor
Writing Coach
www.jchrisrichards.com
Chris is an author, editor, and writing coach. She is somewhat addicted to writers groups and is currently a member of two, American Christian Fiction Writers and Writers on the Rock. In the past, she has worked for two publishing houses, been the member of multiple writers groups, and taught/directed writing conferences for teenage writers. While still trying to figure out exactly what part of the writing world she wants to live in, she is working on the sequel to her suspense novel, Shattered Trust; is near finishing a chapter book; is creating journals; and is helping new authors learn the writers' life. Her biggest challenge is finding time to write between spending time with her husband, three daughters, and six grandchildren while exploring as much of the world as she can, taking pictures, and doing needlework.
---
Tabatha Scheffler
Tech Crew
Counselor
---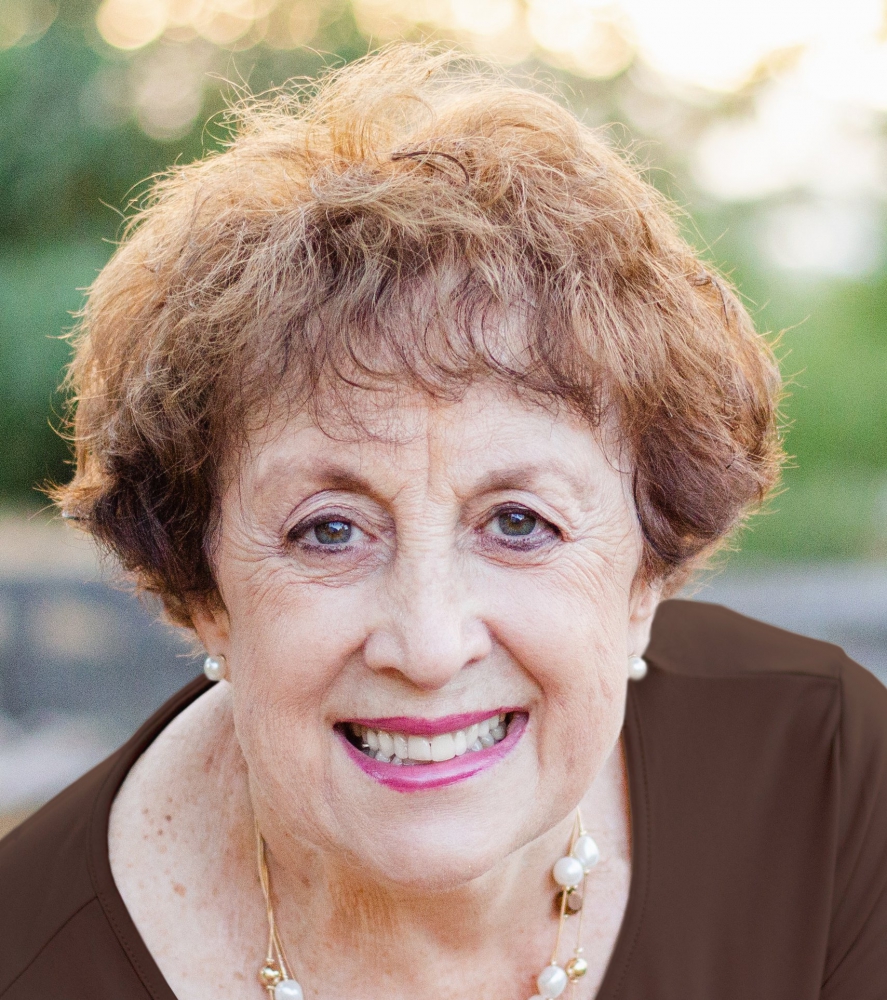 Joy A. Schneider
Prayer Room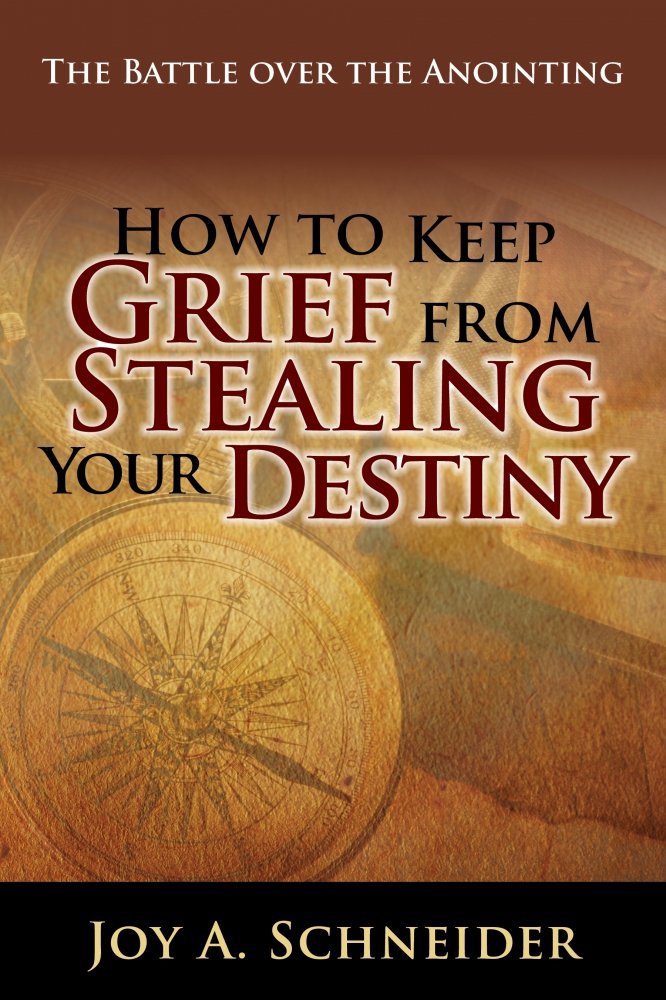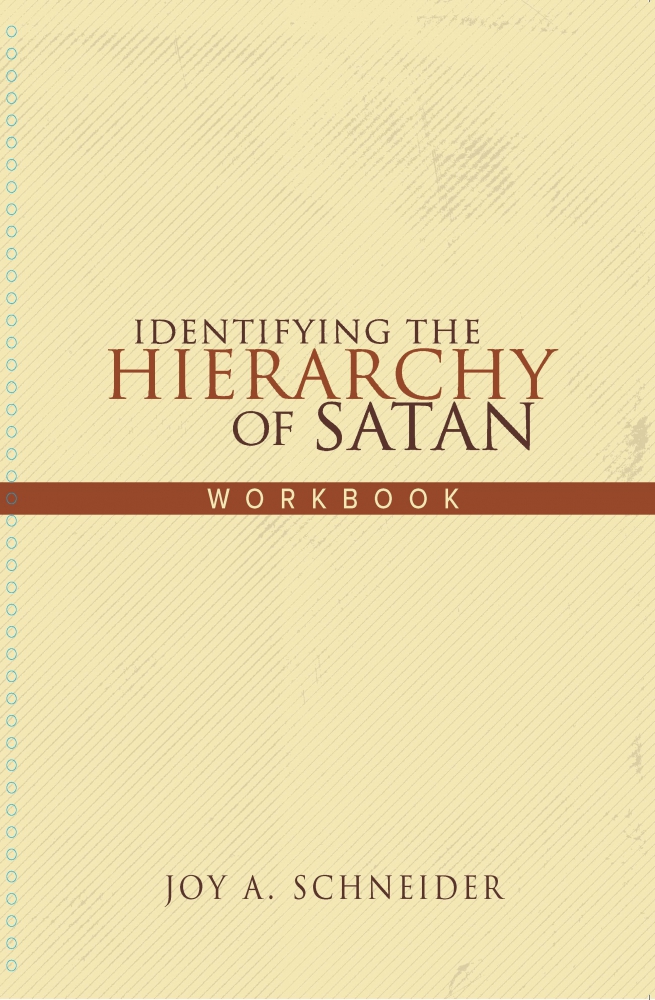 Author, Speaker, Teacher
Joy is an author, speaker, teacher, and dedicated encourager to those who are engaged in spiritual warfare. She is passionate about equipping and training people to stand strong in the spiritual battles they face in life. Joy teaches on the principles of spiritual warfare seeking to help people overcome the assaults and strategies set against them from the kingdom of darkness. She is an award-winning author with books that focus on the battle between the kingdoms.
Joy is a board member of AWSA (Advanced Writers and Speakers Association) and a member of CIPA (Christian Indie Publishers Association). She lives in Fort Collins, Colorado. She enjoys time with her daughters and their families, including eight grandchildren.
---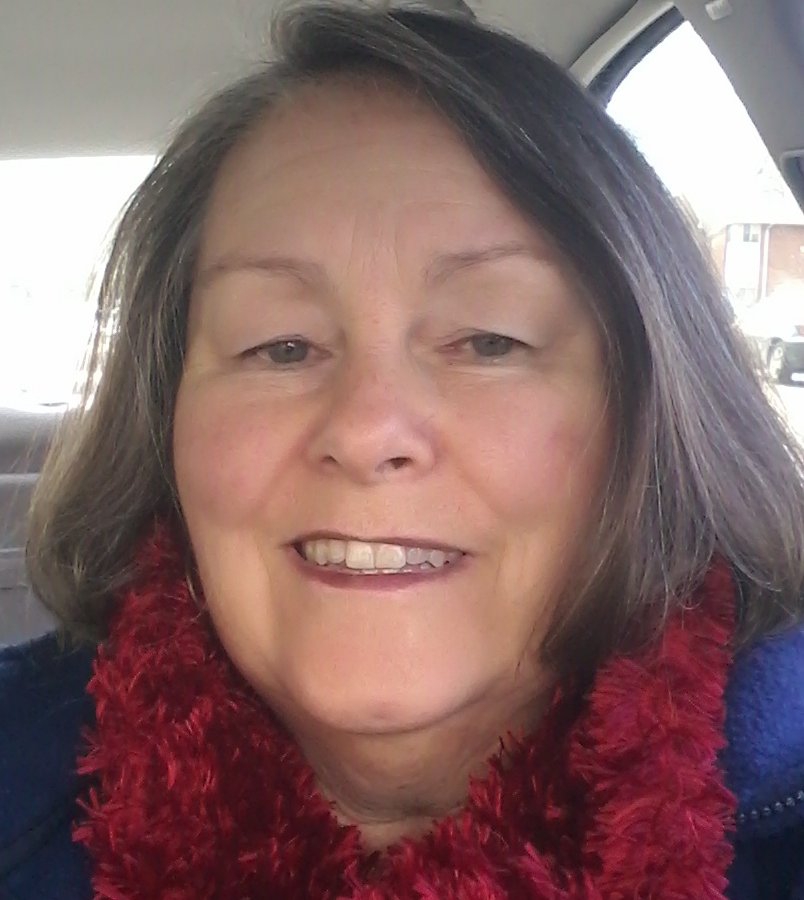 Laura Shaffer
Prayer Room
Blogger, Daily Bible Prayer
Hear More From God
Author

Raised as an Army Brat and moving almost every year till college, Laura was delighted to discover that wherever she went, God was always there ahead of her.
She writes to encourage people to lean in to God to hear from Him in their daily life through nature, Scripture, circumstances, and prayer.
Note from Marlene:The depth and wisdom of the prayers Laura shares daily bless me and will bless you. I encourage you to subscribe to her blogs.
---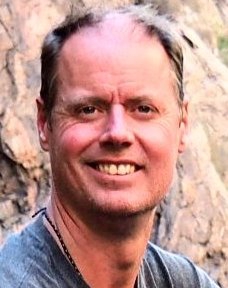 Eric Sprinkle
Tech Crew Captain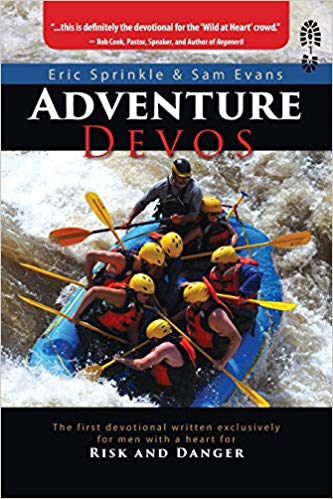 Founder, Adventure Experience
Author, Speaker
AdventureExperience.net

Eric is an avid adventurer—having travelled the world, hiking waterfalls in Croatia, swimming with sea turtles in Guam, and scaling active volcanoes in New Zealand—and has seen adventure's impact on people firsthand, over and over again. Founder of Adventure Experience and member of the National Speaker Association, he now travels the U.S. with his award-winning photos, speaking on the benefits of risk, challenge, and getting outside your "comfort zone." He also spends way too much time on local rivers and mountains and has finally given up trying to get the smell of wet neoprene out of his car.