The conference begins at 1:00 pm, Thursday, July 26,
with new Learning Labs or early bird workshops
and ends at 5:30 pm on Saturday, July 28.
Click here for Thursday & Friday schedule
as a more readable PDF.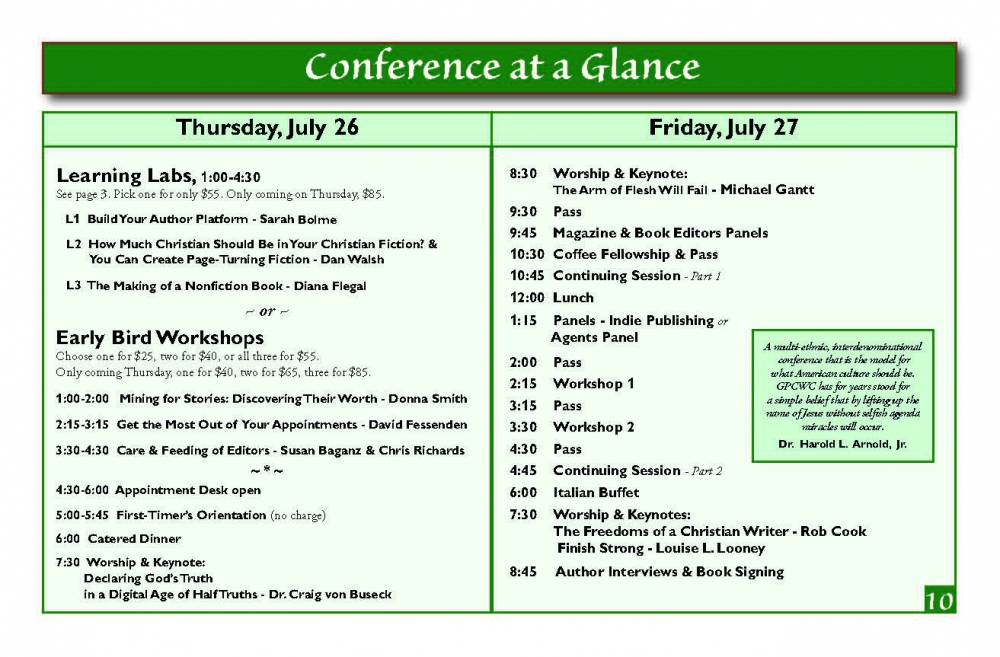 Click here for a more readable Saturday schedule.
For Teens Write info click here.