Good news!
By going virtual this year not only do you SAVE the cost of travel, lodging, and meals, we are able to reduce the cost of the conference by less than HALF of our 2019 conference.

Your registration fee includes:
Faculty of over 55 agents, editors, authors & other professionals!

5 LIVE challenging Keynotes

Choose 1 of 8 LIVE Continuing Sessions
(6 hours each plus 90 minutes in small group breakouts)

6 LIVE Workshops

36 pre-recorded video Workshops

LIVE Editors, Agents, and Indie Publishers Panels

Lunchtime Q & A Breakouts

Dinnertime Breakouts with Authors

Surprise LIVE Author's Night

2 Appointments with Editors or Agents

on first-come basis. Must register by June 1.


Additional appointment for first 50 to register!
PLUS – at NO additional cost:
Access to videos of all the sessions for two months

S

pecial pre-conference webinars

Several Zoom meetings

Two Wednesday early bird workshops
ALL INCLUDED in our low registration fee
$157 through June 1
$177 after June 1

More Good News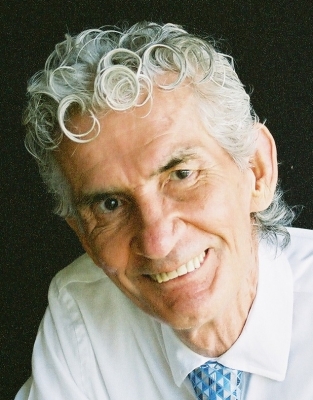 Friend to writers and best-selling author Cec Murphey is providing a limited number of full scholarships to this year's conference!
Cec has written or co-written more than 135 books, including the New York Times bestseller 90 Minutes in Heaven (with Don Piper) and Gifted Hands: The Ben Carson Story (with Dr. Ben Carson). His books have sold in the millions and have brought hope and encouragement to countless people around the world.
Cec says, "I can't recall when I didn't want to write. Although I tried to get published at age 16, I had nothing accepted until I was 38, and only after I learned a few things about the publishing industry.
"After I had sold at least 20 articles, I made a double commitment to God and to myself. First, I promised that I would never stop learning and improving as a writer.
"Second, I promised I would do whatever I could to help other writers. I've tried to offer help and to find more opportunities of sharing what I've learned.
"My teaching, my blog, and my books Unleash the Writer Within and Writer to Writer all represent my commitment to continue to improve. They show the results of my learning that have enabled me to partially fulfill the second part of the commitment.
"The best statistics say only about 2 percent of writers make a full-time living at the craft. I consider myself greatly blessed because God has honored my double commitment and my writing income has supported me since 1984."
Visit Cec's website at www.cecilmurphey.com to learn more about him and view just a few of the books he has written.
To apply for a Cec Murphey scholarship click here. Applications are due by June 8.
Important: If you have received a Cecil Murphey scholarship in the past, you are not eligible to receive another scholarship from him. But if you need financial help to attend, note this in the box on the bottom of application. Depending on the contributions we receive, we will try to offer at least a partial scholarship.
To Give Scholarships
If you've grown as a writer through coming to GPCWC
and want to give someone else the opportunity to attend,
prayerfully consider making a donation to our scholarship fund.
No amount is too small.
Please note that donations to our scholarship fund
are not tax deductible.